"Just don't give up trying to do what you really want to do. Where there is love and inspiration, I don't think you can go wrong." – Ella Fitzgerald
All of us need inspiration in order to do better things in life. Life at times doesn't treat us the way we expect. Therefore, it is important to get inspiration from experienced people who have made it in life. Reading inspirational sayings about life they have written will motivate you to live happily. You'll realize that those who have made it in life were once in a similar situation as you are in now.
Inspirational Sayings Images
Inspiration can come in many ways and in different forms. People who discovered something amazing as they make progress in their everyday living share these in writing. Read the list of inspirational sayings I've collated for you below and I hope like me you'll also find inspiration.
Inspirational Sayings
Beautiful quotes from famous and eloquent people we can share and read superimposed on lovely and creative images, spouting their inspiring candidness with the powerful messages and meanings they convey.
You are never too old to set another goal or to dream a new dream.
Inspiration is some mysterious blessing which happens when the wheels are turning smoothly.
There are millions of stars in the sky and just remember that you are a star among them all.
What great thing would you attempt if you knew you could not fail?
There is one quality which one must possess to win, and that is definiteness of purpose, the knowledge of what one wants, and a burning desire to possess it.
A person who never made a mistake never tried anything new.
Opportunities don't happen, you create them.
Inspirational Nature Quotes and Sayings
Impressions about nature conveyed in profound and meaningful words.
You're prettiest when you're happy.
Be the change that you wish to see in the world.
Inspiration comes from within yourself. One has to be positive. When you're positive, good things happen.
Happiness is not something ready made. It comes from your own actions.
Fortes Fortuna Adiuvat (Fortune Favors the Brave).
Make each day your masterpiece.
Inspirational Quotes and Sayings
Quotes and sayings that you can form on your own but have no way to gather the words together. Now that it is written you find that "Hey, this is what I mean but I cannot say."
Never regret anything because at one time it was exactly what you wanted.
It takes a lot of courage to forgive someone…but it takes an even bigger courage to ask for forgiveness!
Things turn out best for people who make the best out of the way things turn out.
Even if you fall on your face, you're still moving forward.
It does not matter how slowly you go as long as you do not stop.
To accomplish great things, we must not only act, but also dream, not only plan, but also believe.
Inspirational Sayings about Life
Life in all its tribulations and victories teaches us a lesson every second, if we are only keen enough to look for them. Some inspirational sayings about life here.
I have not failed. I've just found 10,000 ways that won't work.
A dream doesn't become reality through magic; it takes sweat, determination, and hard work.
There is no age limit on dreaming. Sometimes it's not until later in life that some people find a new purpose.
Keep away from people who try to belittle your ambitions. Small people always do that, but the really great ones make you feel that you too can become great.
No one will hit you harder than life itself. It doesn't matter how much you hit back. It's about how much you can take, and keep fighting. How much can you suffer and keep moving forward? That is how you win.
It always seems impossible until it's done.
Short Inspirational Sayings
These may be short but convey a lot of sense and inspiration. Visit 71+ Short Quotes About Life with Nice Share-able Images for more short inspirational quotes about life.
Never limit yourself because of others' limited imagination; never limit others because of your own limited imagination.
If not us, who? If not now, when?
Don't wait. The time will never be just right.
Every strike brings me closer to the next home run.
I'd rather have a life of 'oh wells' than a life of 'what ifs'.
The best revenge is massive success.
Inspirational Love Quotes and Sayings
Who says love is not inspirational. Owning that indescribable feeling alone will inspire you to look for its deeper meanings because for you the effect is life-changing as it is phenomenal.
The truly rich are those who enjoy what they have.
You walk through life much easier with a smile on your face.
The greatest mistake we make is living in constant fear that we will make one.
If you do what you've always done, you'll get what you've always gotten.
Life is 10% what happens to us and 90% how we react to it.
Funny Inspirational Quotes Sayings
Inspirational quotes and sayings that are funny in their candor. Lighten someone's day share these funny inspirational quotes sayings to them. More funny quotes at allhappyquotes.com/funny-quotes.
A healthy life means a happy life, a happy life means a healthy life.
The only difference between try and triumph is a little umph.
Don't compare yourself with anyone in this world. If you do so, you are insulting yourself.
And where I excel is ridiculous, sickening, work ethic. You know, while the other guy's sleeping? I'm working.
Get busy living or get busy dying.
Inspirational Family Quotes and Sayings
It's really important also to inspire others, especially your family. When members of the family are happy life becomes easy and light. Share these inspirational family quotes and sayings for good measure.
It's not about how hard you hit. It's how hard you get hit and keep moving forward.
The greatest pleasure in life is doing what people say you cannot do.
Go confidently in the direction of your dreams. Live the life you have imagined.
I find that the harder I work, the more luck I seem to have.
Don't count the days, make the days count.
Do not follow where the path may lead. Go instead where there is no path and leave a trail.
Sister Inspirational Quotes Sayings
Sister is bestfriend and family, it is just right to inspire her; send her these inspirational quotes sayings for sister.
It is never too late to be what you might have been.
The journey of a thousand miles begins with one step.
When you want to succeed as bad as you want to breathe, then you'll be successful.
You miss 100% of the shots you don't take.
Starting over can be the scariest thing in the entire world, whether it's leaving a lover, a school, a team, a friend or anything else that feels like a core part of our identity, but when your gut is telling you that something here isn't right or feels unsafe, I really want you to listen and trust in that voice.
I cannot give you a formula for success, but I can give you the formula for failure, which is: Try to please everybody.
What does inspiration do for you?
Inspiration is a driving force that stirs our personal drive to do what's needed to be done. In life inspiration plays a big role in our performance. Inspired people really make a big difference at work, at home and in the community.
Encourages you to do better
After listening to inspirational talks from great speakers you'll feel encouraged to better your work. In addition, it helps you to see problems that you're going through from a different perspective. You'll learn that it's normal to suffer while struggling to achieve your goals. When you get inspired you'll learn that success is gradual therefore you should always work for the better.
Ignite desire for change
Inspiration acts as the driving force behind your desire to change. When you listen to inspirational talks or read inspirational books, you'll feel the urge to change. You'll want to change your behavior or the way you do things. Inspiration is so powerful that you'll wish to change everything about you. For example, if you're a drug addict you'll be inspired to quit drugs because you want to live a good life. You should read inspirational sayings as much as possible to gain inspiration from more experienced people in life.
Help achieve goals
You may have clearly set goals but are confused on how to realize them. It's good to seek inspiration so that you can gain knowledge on what works best for you to achieve your goals.
Maybe you're dreaming about a beautiful house or becoming a successful enterpreneur. The desire to be like the great achievers you admire will lead you to achieve your dreams. It gives insight on the various ways you can use to better your life.
Inspiration calls for action
Ever been from an inspirational seminar feeling charged? Of course, you feel the urge to act immediately. You'll feel like changing everything at once. If you've a bad attitude towards something in life, this will gradually turn to positive. You'll change the way you approach things in life. This will lead you to a better positive life as well as improve your living standards.
Leads to success
Most successful people have inspirational stories about their lives. Looking at the challenges they went through to succeed will motivate you especially if you identify with them. We know that life is never smooth and for us to overcome the various obstacles we need to know how to turn them to avenues of success. It's from their inspirations that you can work towards achieving your goals. Besides, inspiration can help generate business ideas that will help you improve economically.
Attitude changing
People who are always pessimistic need inspiration in order to see the positive side of things. You can easily change a negative attitude after reading a variety of inspirational sayings. A positive mindset can be cultivated through inspirations and motivations. Apart from changing your perception about certain things in life, it builds a positive mindset. In addition, this will cheer you up to struggle more to overcome obstacles.
Builds relationships
Personal relationships mostly depend on inspiration factors like love, appreciation, and companionship. For mutual coexistence with your friends and loved ones, you need constant inspiration. This will also lead to a strong social cohesion that eventually improves communal growth. You'll get motivated by the relationship stories of other people through listening or reading what had inspired them. Sharing inspirational sayings with a loved one have the power to cement your relationship.
Improving self-image
Sometimes when we are faced with challenges we end up in self-pity. This drains our energy and stalls our minds. When in such like situation we should look for inspirational stories or share our sorrows with the right people. Inspiration gives us a positive outlook thereby improving our image in the society. An inspired person always has something to smile about and this leaves their face looking good all the time. Furthermore, inspiration will help you accept and believe in yourself.
More Inspiring Images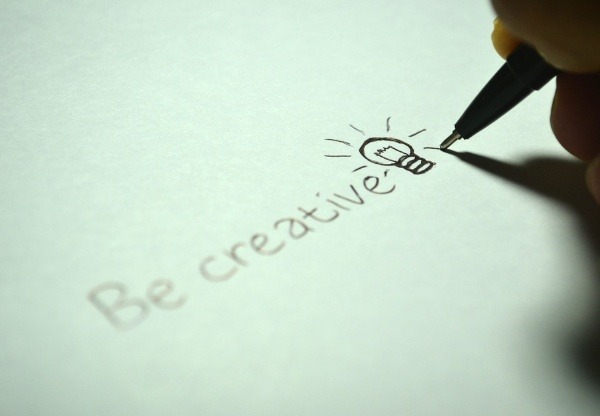 When inspiration matters
When everything is considered, inspiration can serve as the main key to a whole lot of opportunities and many great things in life. It gives us enough reasons to do our best even when it seems hard. One way of gaining inspiration is to find time to share ideas with people who can motivate you with their positivity. They can share their experiences and positive views about life in inspirational sayings which you can interpret whichever way you want. Also, these beautiful words can provide great ways to inspire people. The benefits of inspiration can last a lifetime.