"You are my blue crayon, the one I never have enough of, the one I use to color my sky." — A.R. Asher
Have you ever thought that your sisters were put on earth just to torment you? Especially when you're closer in age and we're just a year apart during high school? But now, when many years have passed and you don't get to see each other often. You wish that not a day goes by that you don't talk to one or to both of them. You now realize that there's something truly wonderful about having someone who can understand you, even if up to now she's still a pain in the butt. Many studies proved that the connection between sisters is pretty special. Everything you feel is real, even the negative ones. These are conveyed in so many different sweet words by each of this beautiful happy birthday message for sister collection. The best way to tell her you are very thankful that you've got her in your life.
Happy Birthday Message Images
Although she has everything she's ever wanted in life, it wouldn't hurt to show her you care by sending her happy birthday messages with images or giving her a simple handcrafted gift on her birthday.
Happy Birthday Message for Sister
Tell her how loved she is with a happy birthday message for sister. Visit 201+ Happy Birthday Wishes for Sister with Stunning Images for more.
No one is perfect; our imperfections make us the best siblings. Happy birthday to my sister!
My life would have been incomplete without a sister like you. Happiest birthday sister!
Sister, you are my everything and even more. I feel that I'm definitely one of the luckiest! Happy Birthday.
I want to thank you, my sis, for being the most loving and caring sister in this entire world. No one understands me better than you. Wish you a Happy Birthday.
The sisters don't have to be around for all the time, but it really becomes a great thing when they are around you. Have a Happy Birthday.
Birthday Message for Younger Sister
To the one who continually receives the brunt of your sisterly love, send a happy birthday message for sister specially written for the younger sisters.
After sharing the same parents, we started sharing the same room, clothes, gossips and more by choice. Happy Birthday my marvelous sister!
I am the luckiest brother on Earth because I have the best sister! Happy birthday!
Thanks for taking all the good looks in the family- oh and Happy B'day.
Maybe you were one of the floating souls in heaven. But I'm so lucky that I've found you as my sweet sister. Happy Birthday.
Inspirational Birthday Message for Sister
Inspire her with one or all of these happy birthday message for sister.
Happy Birthday To My Sister! From pillow fights to staying up all night, there's no one else I'd rather share so many special memories with!
Happy Birthday To My Sister. With love on your birthday and lots of it too – and a wish for the nicest day ever for you!
Happy Birthday, sister. You are the real gift for all of us and obviously, the packaging is stunning too. Keep sharing the stuff inside you with us always.
Thanks, my dear sister, for being the perfect soundtrack of my simple life's music show. Have a Happy Birthday.
Happy Birthday to my Sister Message
We all need to receive sweet words from time to time. Guess who will love to hear a happy birthday message for sister on the most special day of her life.
You are a treasure, a friend, an amazing person. You have made an impact in my life. Happy birthday amazing sister!
You are the best sister ever; you are the treasure in which my childhood memories are stored. Best birthday sis!
My dear sister, on your special day I'd like to wish you an exciting life, full of great discoveries and joyful surprises!
It is a true blessing to have such a fun, smart and caring sister like you. Have a joyful and unforgettable day, full of everything that you love most!
Best Birthday Wishes to your Sister-in-Law
An addition to the family that you have to love like your own. Say you're happy she's born into your lifetime with a happy birthday message for sister. Click here for more!
Happy Birthday, dearest Sis! To the smartest, kindest, bestest, prettiest, and the most dearest of all sisters. Love You.
Happy Birthday. Thank you for making my life brighter. You are such a great sister. I hope that the coming year is filled with much happiness.
I'm making a very special birthday wish to the most amazing friend and an incredible wonderful sister. Happy Birthday.
It's so great to have such an amazing sister like you in my life. Congratulations of your birthday! Stay cool!
Happy Birthday Message for Elder Sister
Nothing can beat the feeling of being able to say happy birthday to your first champion with a happy birthday message for sister.
Thanks for always making me understand the world better and being there in all walks of life. Happy Birthday, sister!!
Life is an ocean and I get lost without you. Thanks for being my guiding star always. Love you!.. Happy Birthday!
Our parents made us siblings, we became friends on our own. Happy Birthday, Sis.
Happy bday to the coolest sister ever! You always know how to cheer me up and make my day brighter, love you!
Happy Birthday Message for Cousin Sister
To the sister from another mother, the bestest of your bestfriends, to your dearly beloved cousin send a happy birthday message for sister to brighten up her day.
Our childhood was the happiest ever! Happy birthday cousin sis.
Having a sister like you is priceless. May your dreams come true on this special day. Happy birthday sissy!
My loving sister, I'm so glad to have you and you're such a friend whom I'll be loving throughout my entire life! Happy Birthday!
Best wishes for a year full of great opportunities and happiness.
Happy Birthday Message for Little Sister
The baby of the family, the one who adores you all, lit her brightest smile on her special day with a happy birthday message for a sister.
We are two sisters and we are as different as day and night, but nevertheless, you are the best sister I could ever dream about. Happy birthday.
Congratulations on being a year wiser, mature and cuter Happy Birthday my sister…
You are like eating box chocolate: sweet, generous and undeniably amazing.
The most heartfelt wishes to my incredible sister! You mean so much to me, cutie, I wish you all the happiness in the world!
Funny Happy Birthday Message for Sister
Who wouldn't love to be lighthearted everyday and on special days? She'd love to hear a funny happy birthday message for sister, I tell you.
Happy Birthday. You are the best sister ever! Enjoy your special day to the fullest. I love you.
Happy Birthday. I am so lucky to have an amazing sister like you. I hope your day is filled with joy and happiness.
Happy birthday to my lovely sister! Wishing you the ocean of fun and lots of happy memories!
Nobody can give a hug quite like a sister. Thanks for all of the hugs. I hope that I can give you one for your birthday.
What to gift your sister for her birthday
Another 365 days have passed and your sister's birthday is here again! Do you still remember what was the birthday message you sent to your sister last year? Does she remember it?
Well, let's make this year's birthday really extraordinary so she will definitely remember it. Here are some ideas to make sure she will never forget this year's big day.
A matching tattoo
Matching tattoos are a representation of commitment and a strong bond, which is something that is absolutely inevitable between two sisters. Having something this special to share just between the two of you will definitely take your relationship to a whole new level.
On top of it all, if you put a bit of your own personality and customize the tattoo, even the most cliche tattoo will turn into something special with much deeper meaning.
Have a spa day
Oh yes please. A day of pampering for the two of you. Getting your nails and hair done or having a massage what a way to spend your birthday. This will also be a perfect way to catch up on some good quality time with your sister that I'm sure you missed thanks to your busy lives.
Furthermore, a day like this will give your sister the well deserved relax she needs and will love you forever. If you think spas are expensive, don't worry there are always plenty of offers on different discount sites, which will not make you go bankrupt.
Get her an Air Plant Kit
Air plants or Tillandsia are plants that get most of their nutrients from air. Your sister will love you as she will have a beautiful plant that she won't have to take too much care of, since these plants basically take care of themselves. The only thing she will need to do is let them soak in water for 15 minutes once every two weeks.
So what are Air Plant kits? They are basically kits to let her arrange the plant in different styles that can vary from hanging arrangements to a bigger central piece.
Portable Smoothie maker
Everyone loves a good smoothie. Give your sister a little bit of a health boost by getting her a good quality portable smoothie maker. This will save her so much time in the morning or during the day when she's on the run and in need of some healthy refreshments.
Since it's portable and she can take it with her everywhere she goes. It will fill her up with energy and she will be thinking of you every time the afternoon snooze hits her or after she is indulging on a smoothie after she finishes her workout.
Reusable cup or a water bottle
In these times of plastic pollution, reducing your plastic waste is everything. If your sister doesn't already own a reusable water bottle or cup help her get on the right track by getting her one.
You will also make her save some money by not having to constantly buy water bottles as she can just keep refilling this one. Also, plenty of coffee shops give you discounts if you bring your own cup instead of using their paper/plastic ones.
Natural beauty products
Continuing with the eco-friendly vibes, you can get your sister a shampoo and conditioner bar. Look for products that are hand made and truly use natural resources as they are really nutritious for your hair. What's even better they last forever (by forever I mean good for three months). They usually come without packaging so you can just use it all up and there will be no waste plastic bottle or sachet left for her to dispose of.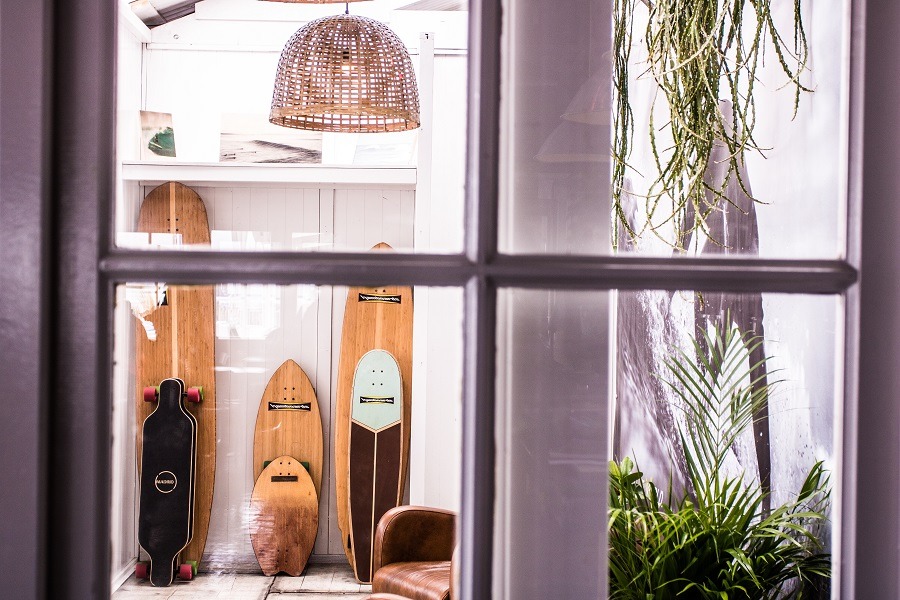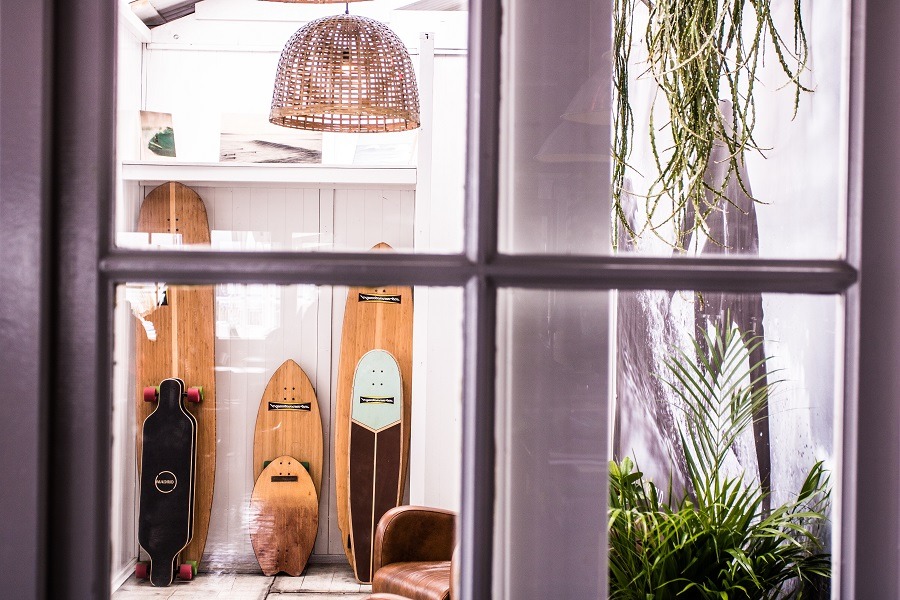 Help her finish her collection
If your sister is a big collector of memorabilia such as fridge magnets from different countries, take a look and see which one she is missing or which ones would make her really happy. If you aren't planning to get her a flight ticket to such country a simple search on Amazon will help you out with this gift idea. This simple yet truly thoughtful gift will show her how much you care about her quirky interests and it will surely put a smile on her face.
Sisters deserve to hear sweet messages and to receive gifts too
So here you have it. Some creative gift ideas for your beloved sister. We hope that this has helped you with this year's happy birthday message for sister and her birthday will be remarkable. Just don't forget to keep in mind that not every sister is the same, so make sure you consider what her actual interests are and what she would truly enjoy.