"Take a quiet walk with mother nature. It will nurture your mind, body, and soul." – A.D. Williams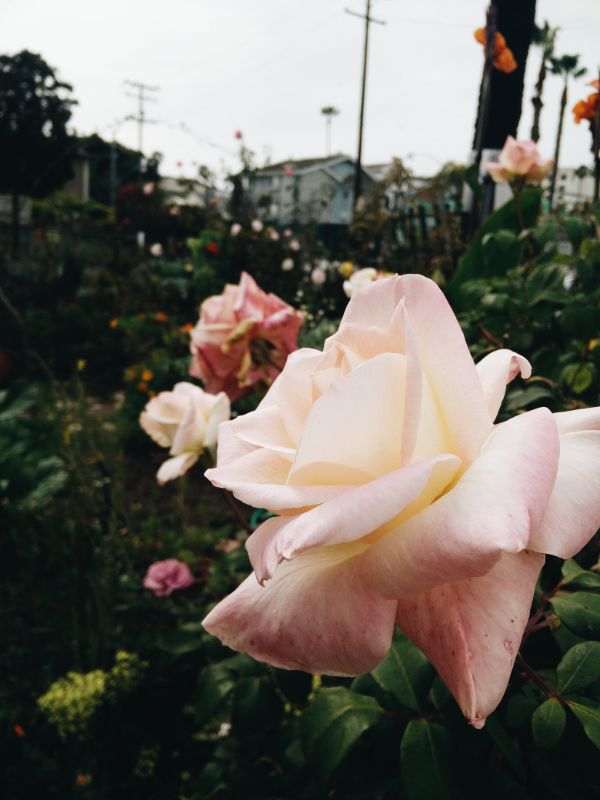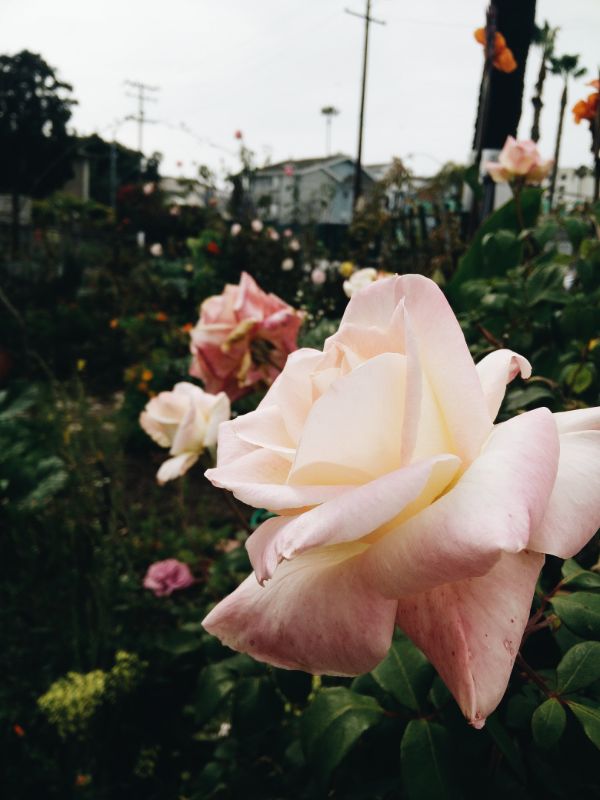 Do you take care of the garden in your home? Your garden is not only an ornament to make your house appealing, but it is a chunk of nature.
In our everyday lives, we may not realize this, but it is a vital part of our lives.
Having a vibrant and diverse nature affects our mental and physical health. Most of the time we don't realize how important nature is.
But the garden in your yard is there for a reason. If you know how much it affects you, then you would probably pay more attention to it than you already do.
The Best Nature Quotes of All-time
You probably know what is nature but we have put this section to clear out what we mean by nature here in this article. Nature is the diversity of living things around us.
So, when we are referring to nature, we mean the trees, bushes, insects, rodents, squirrels, birds, etc. Of course, we also mean the water and the earth. These are all part of nature, and they act together to keep nature in shape.
Nature Beauty Quotes
Deep in their roots, all flowers keep the light.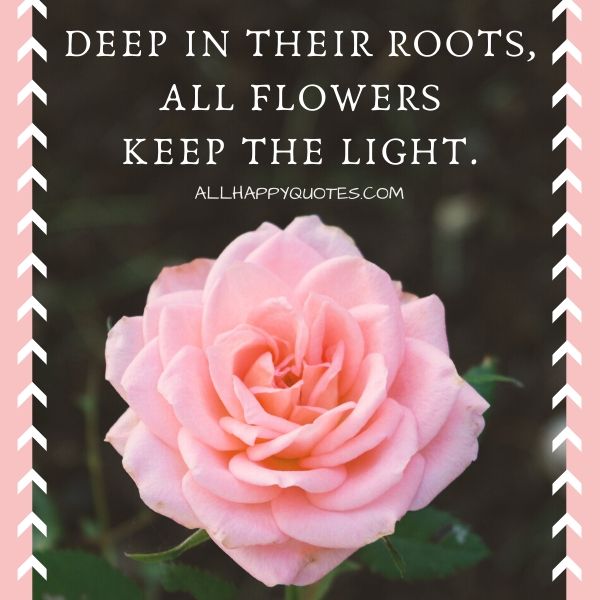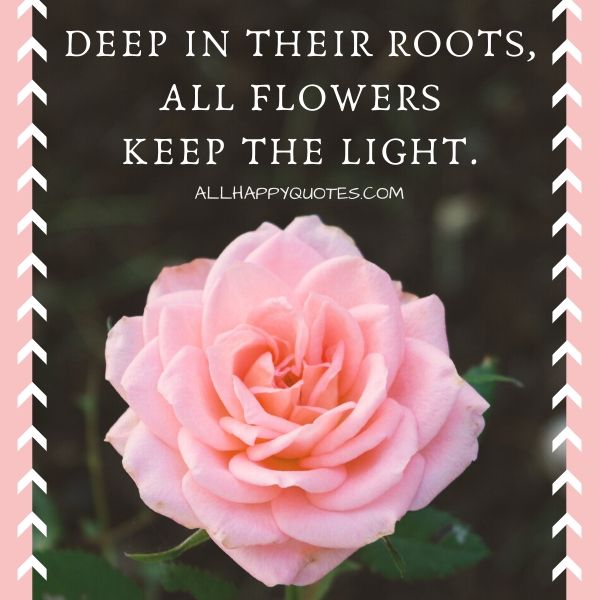 Adopt the pace of nature: her secret is patience.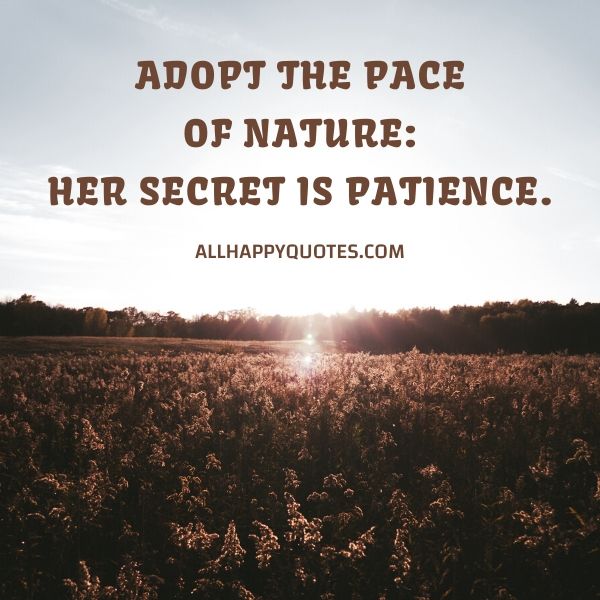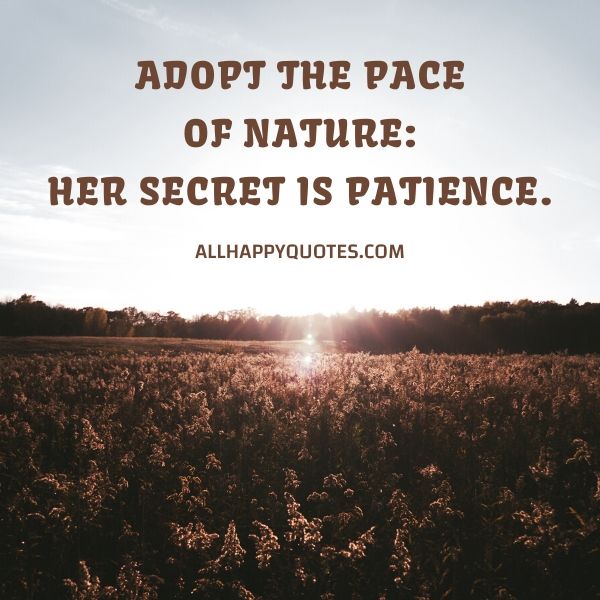 I am glad I will not be young in a future without wilderness.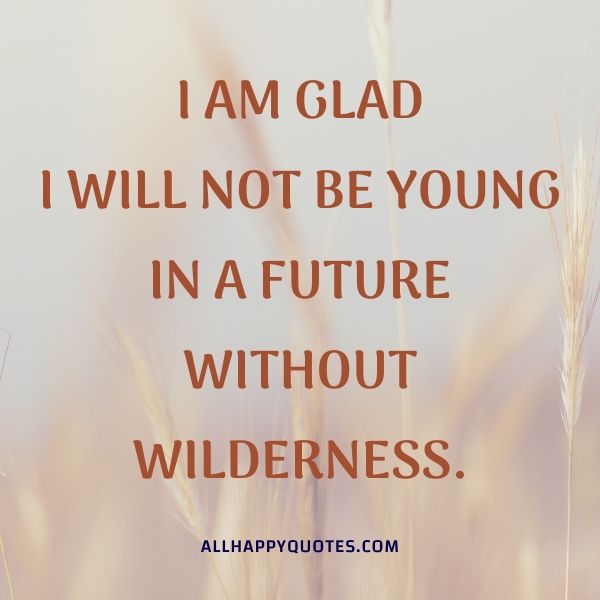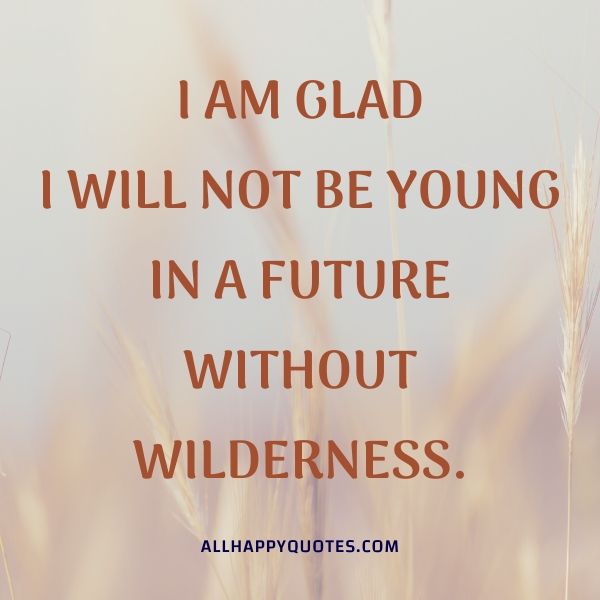 My wish is to stay always like this, living quietly in a corner of nature.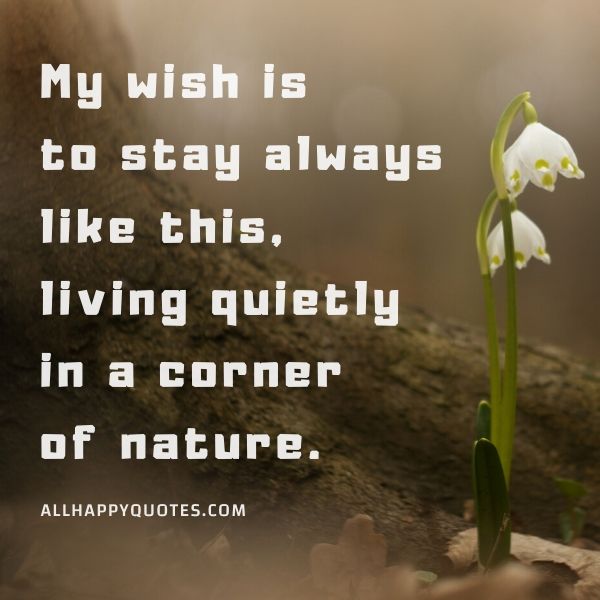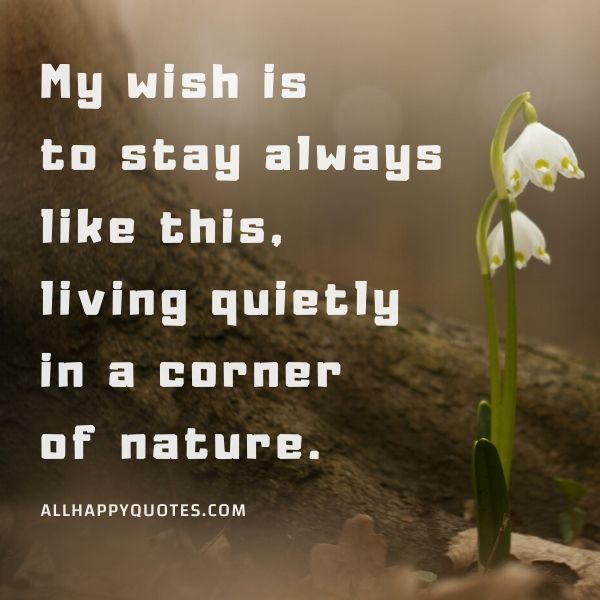 If you truly love nature, you will find beauty everywhere.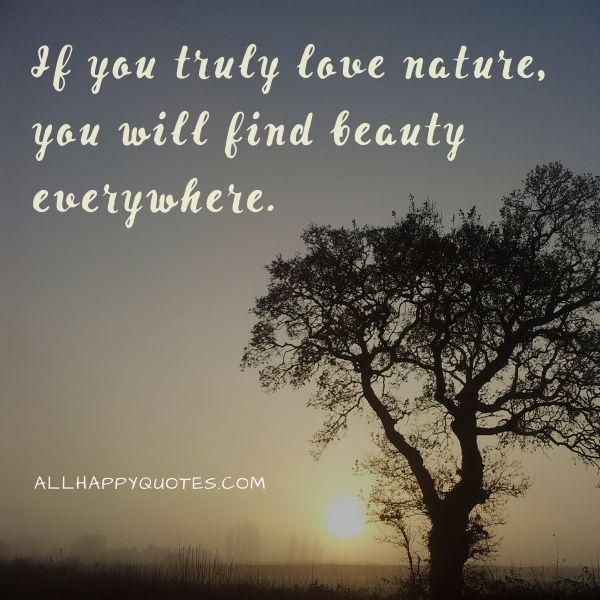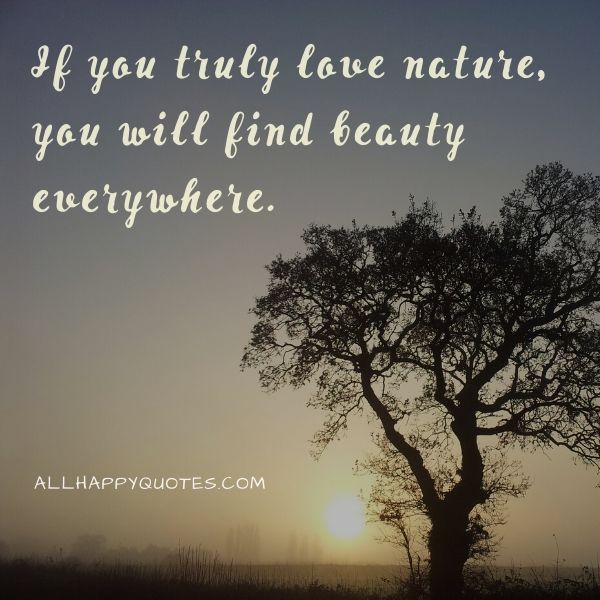 Every flower is a soul blossoming in nature.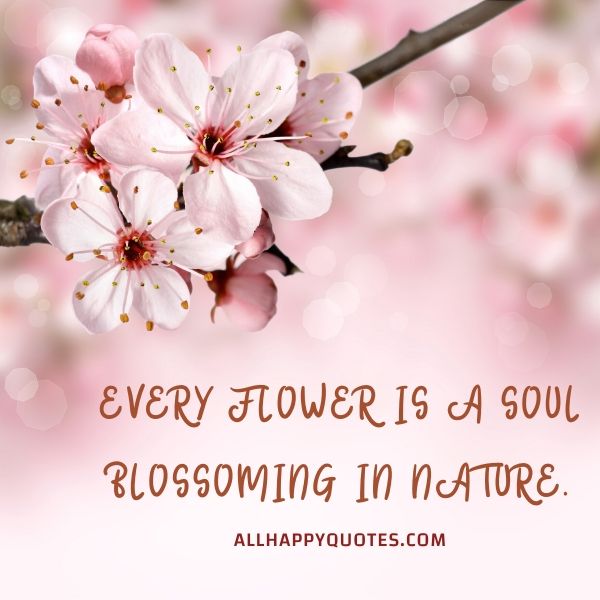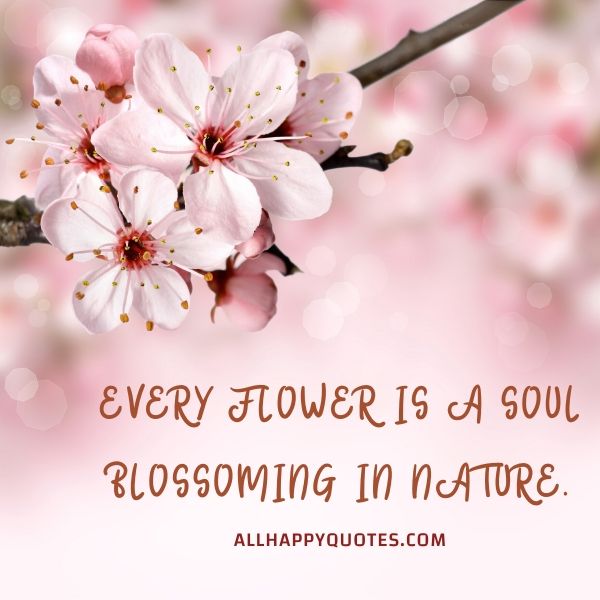 Colors are the smiles of nature.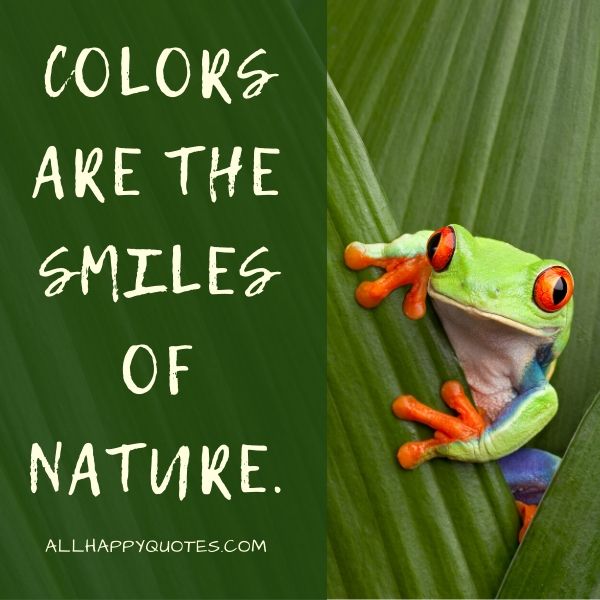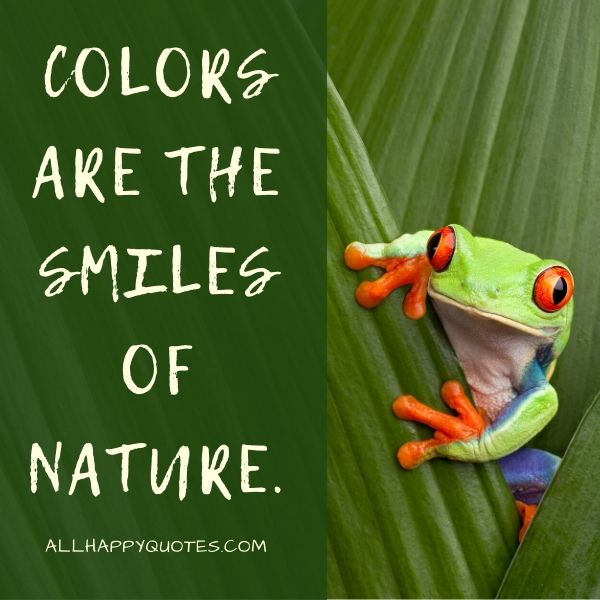 The earth laughs in flowers.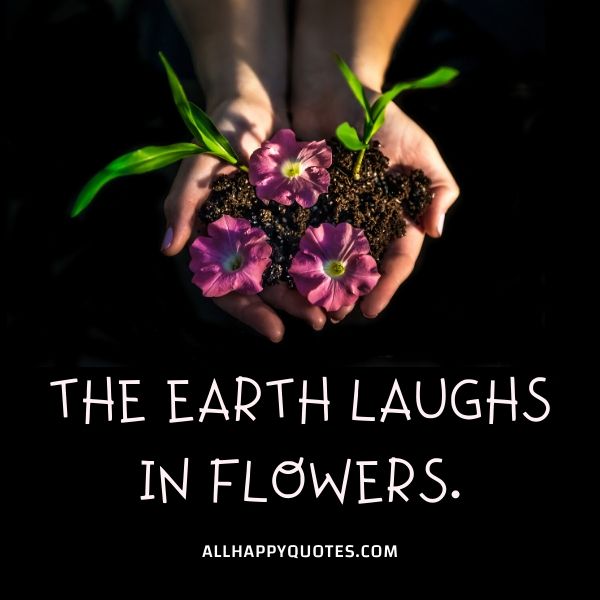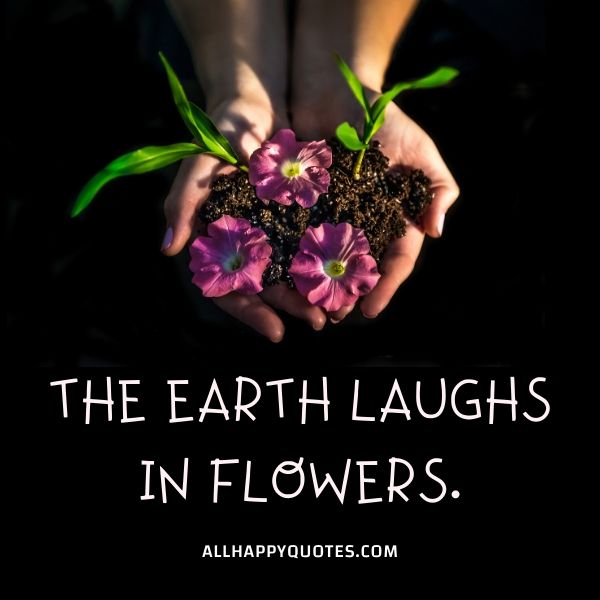 On earth there is no heaven, but there are pieces of it.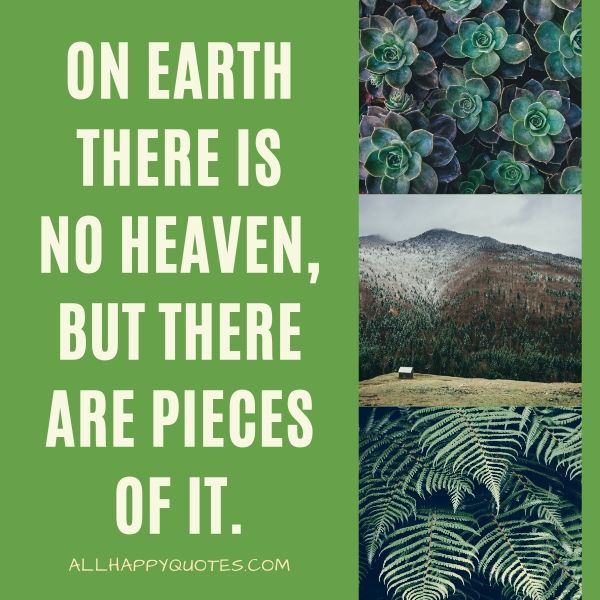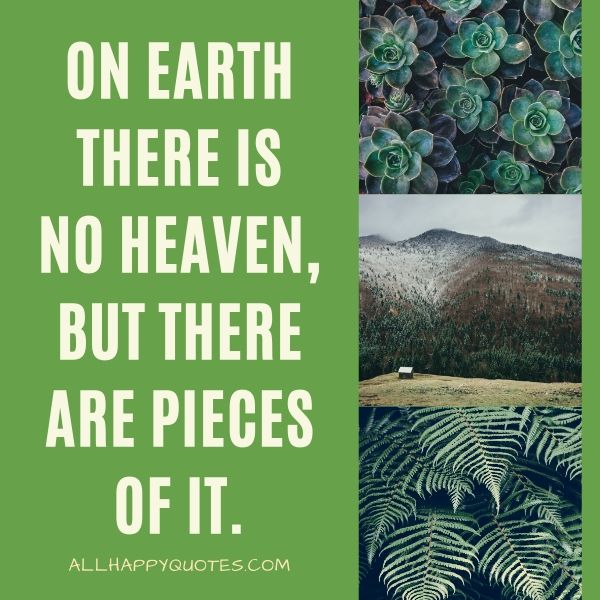 There are always flowers for those who want to see them.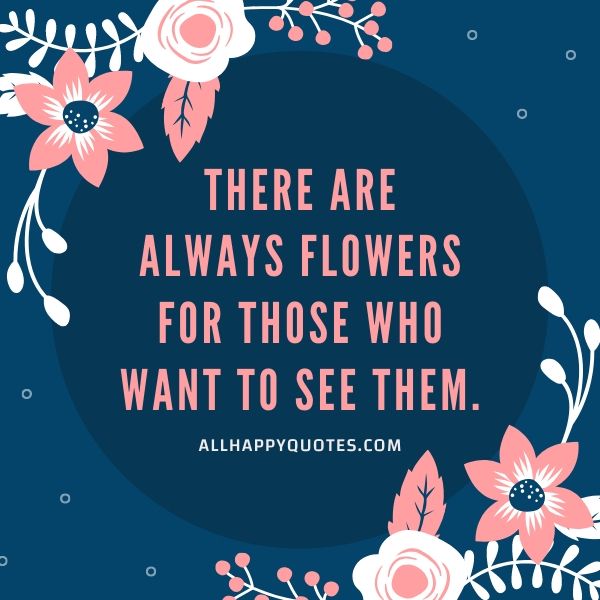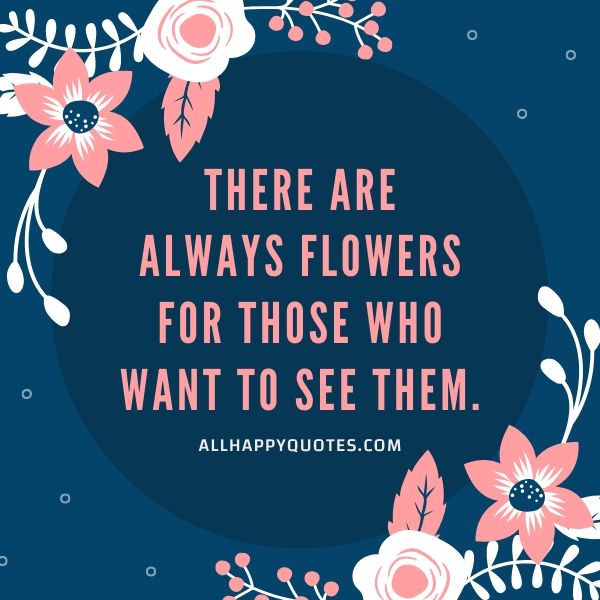 Look deep into nature, and then you will understand everything better.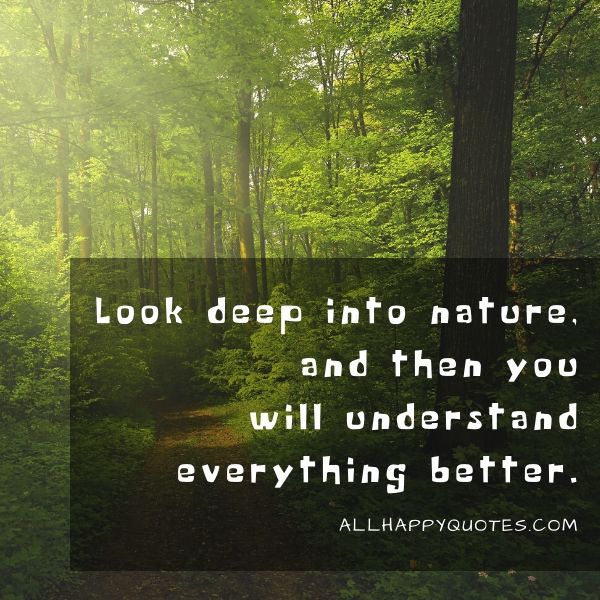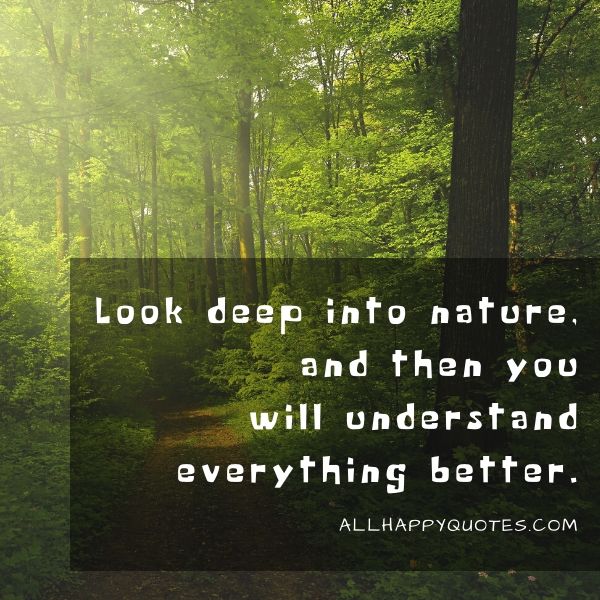 Nature always wears the colors of the spirit.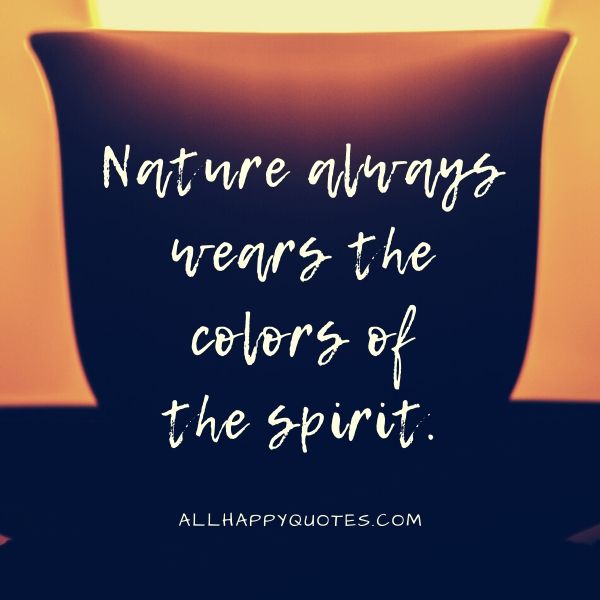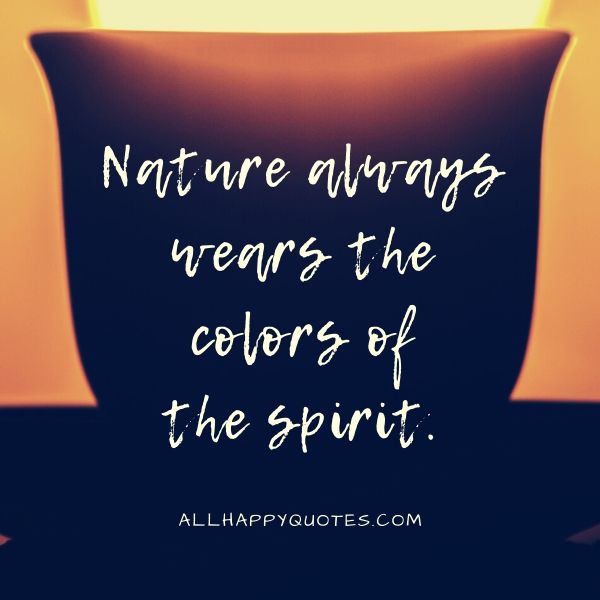 If you can't be in awe of Mother Nature, there's something wrong with you.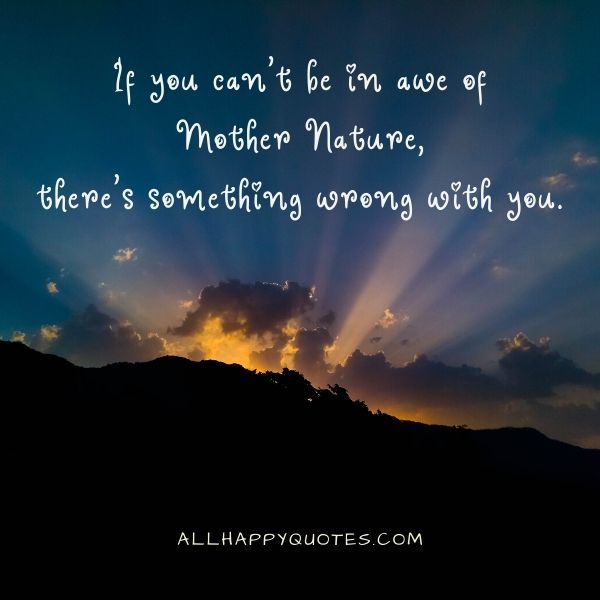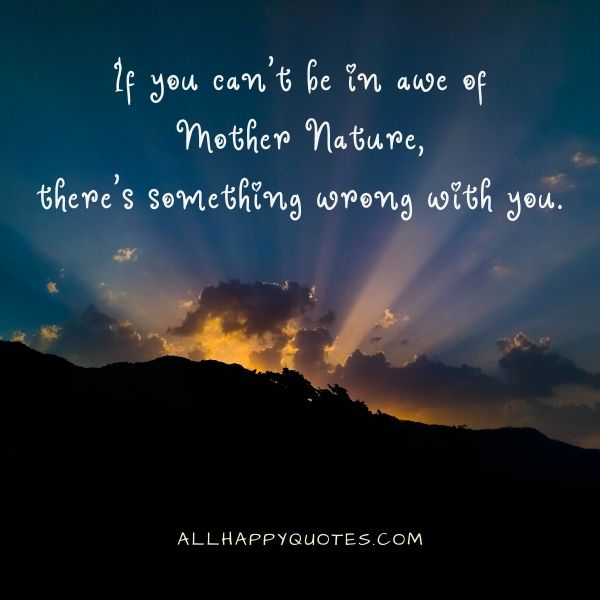 One touch of nature makes the whole world kin.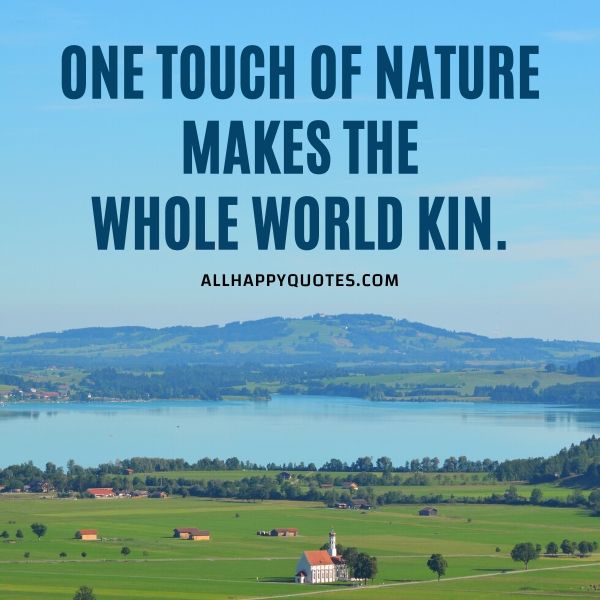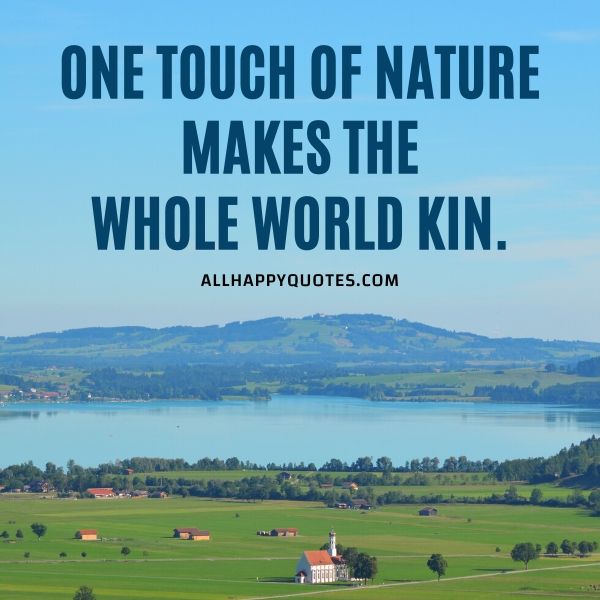 Should you shield the canyons from the windstorms you would never see the true beauty of their carvings.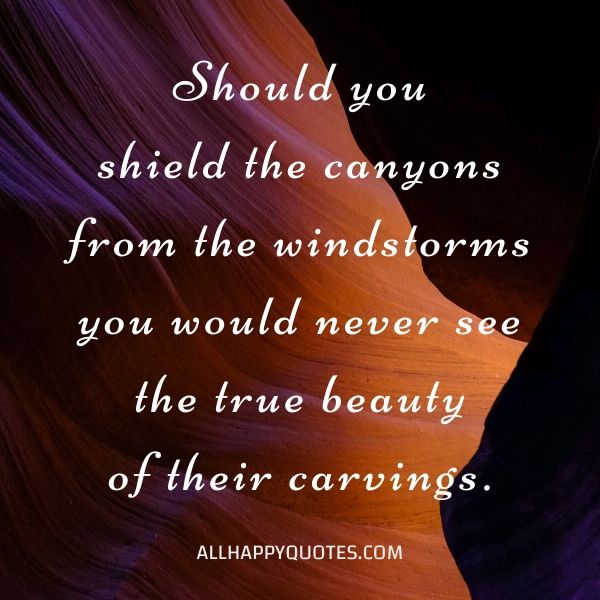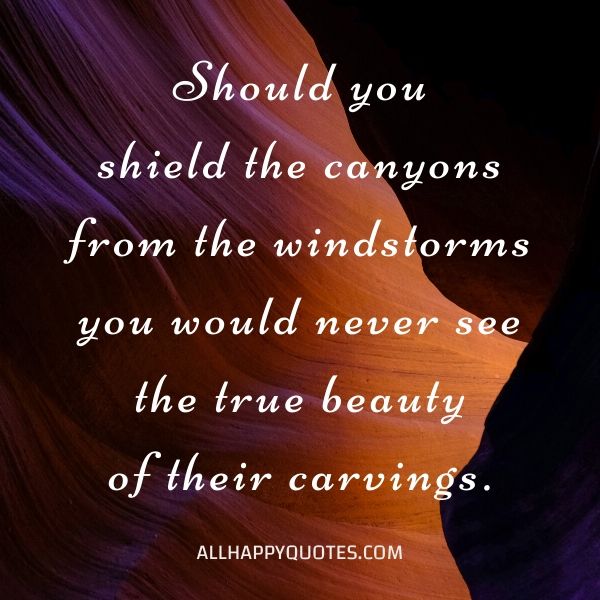 If you truly love nature, you will find beauty everywhere.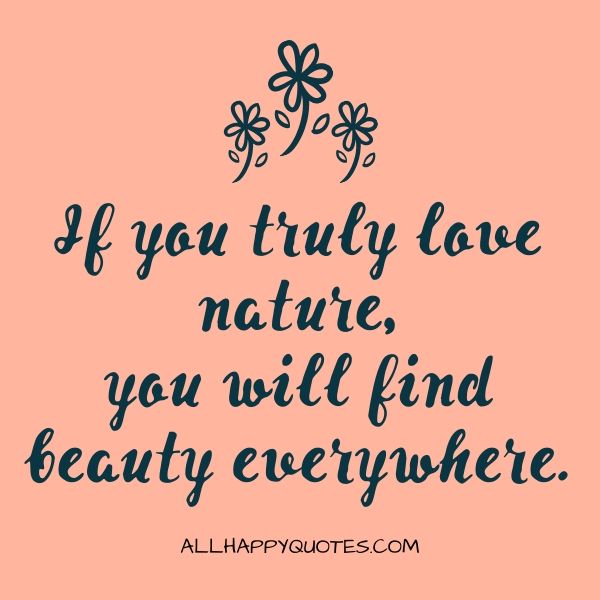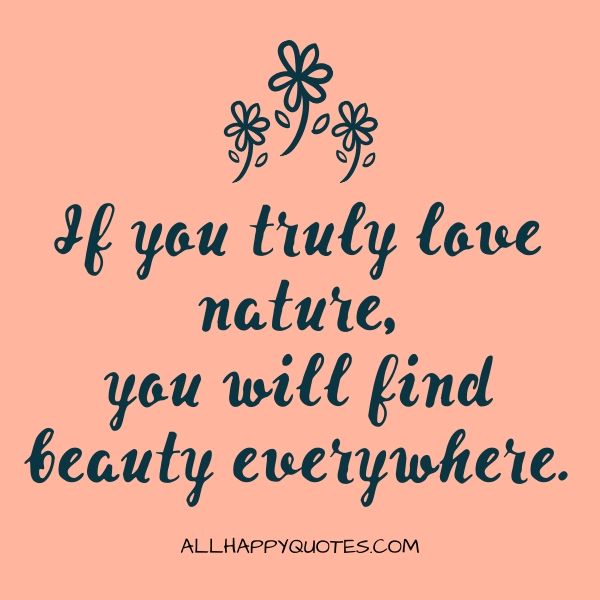 In all things of nature there is something of the marvelous.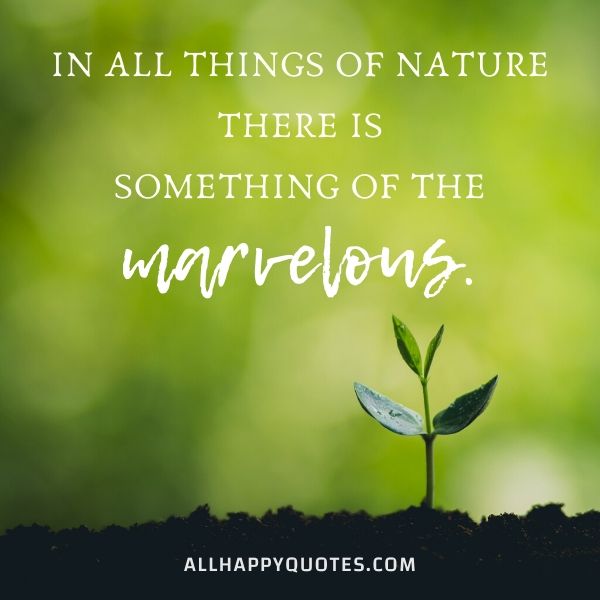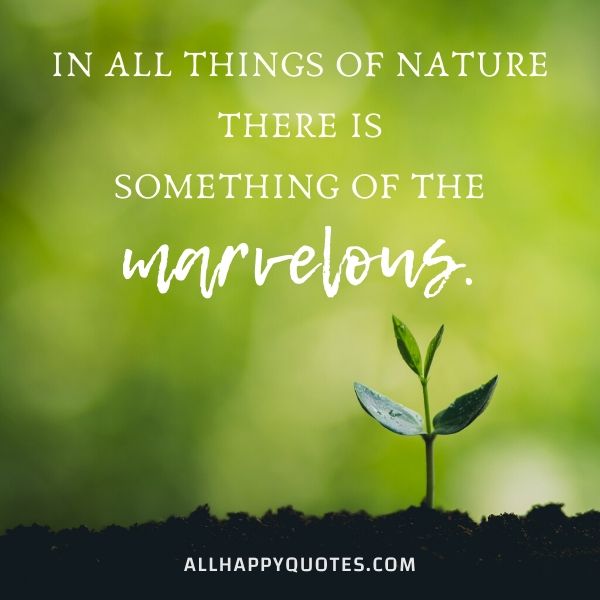 The fairest thing in nature, a flower, still has its roots in earth and manure.
Nature Quotes About Life
Wherever you go, no matter what the weather, always bring your own sunshine.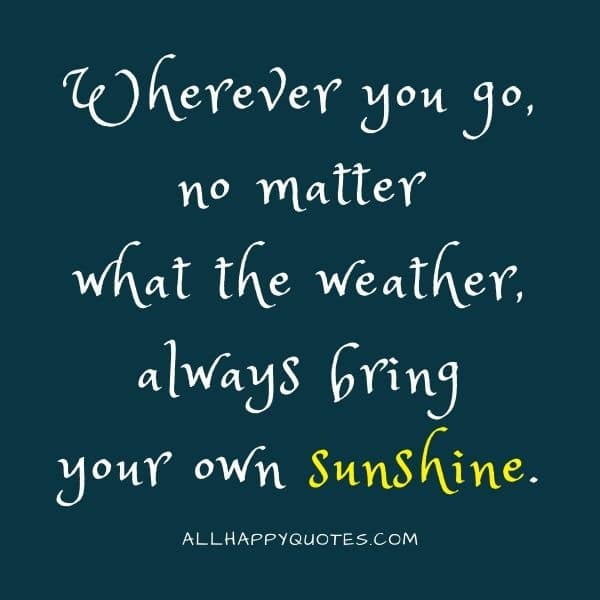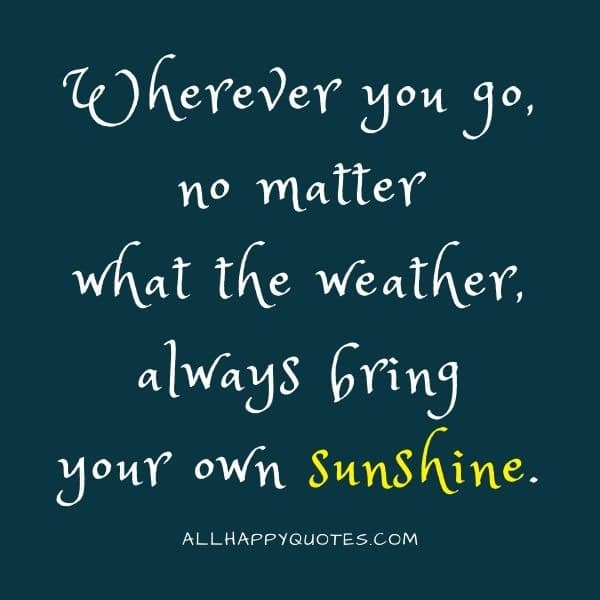 Human life is as evanescent as the morning dew or a flash of lightning.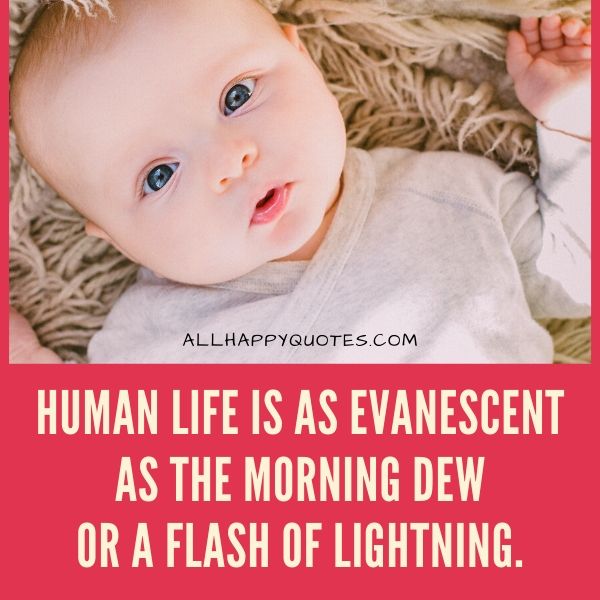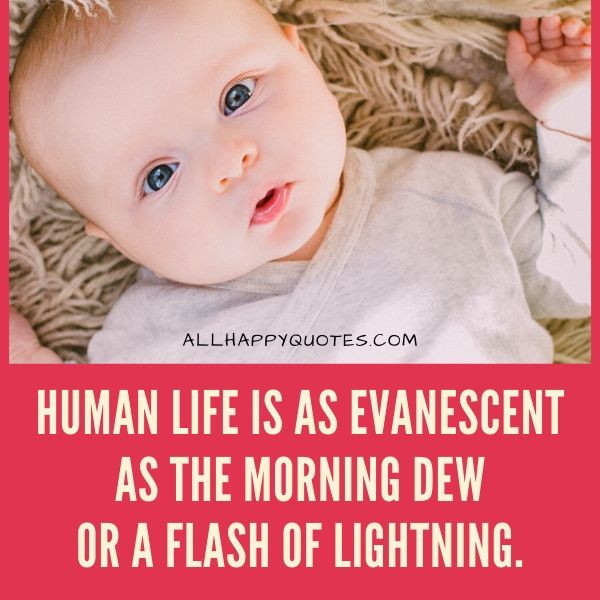 Every flower is a soul blossoming in nature.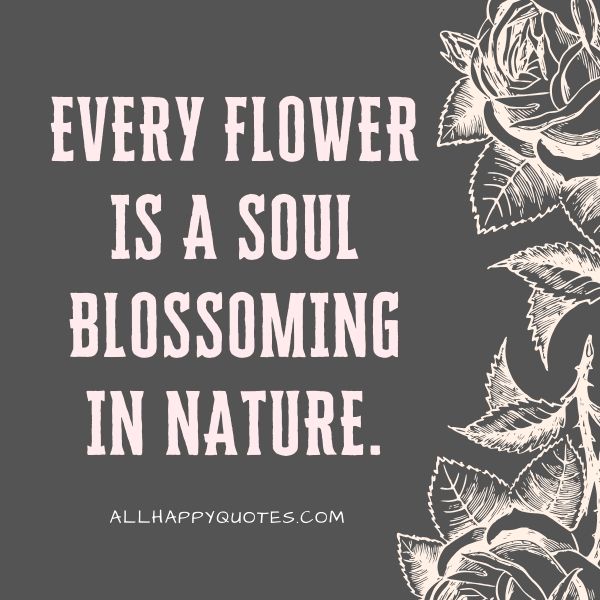 Those who find beauty in all of nature will find themselves at one with the secrets of life itself.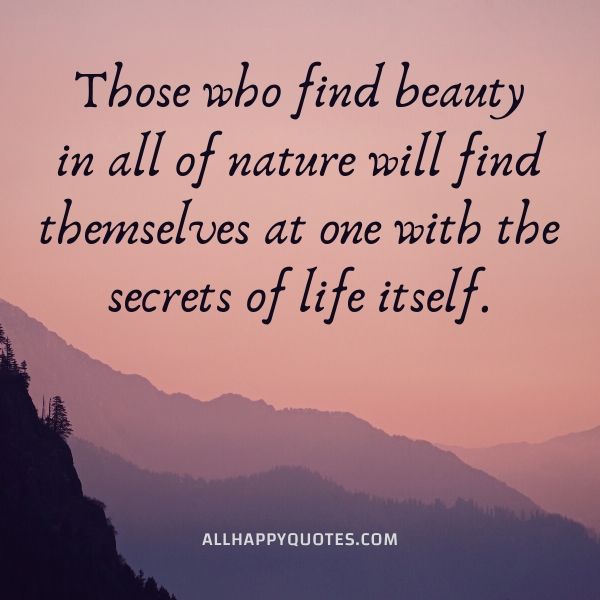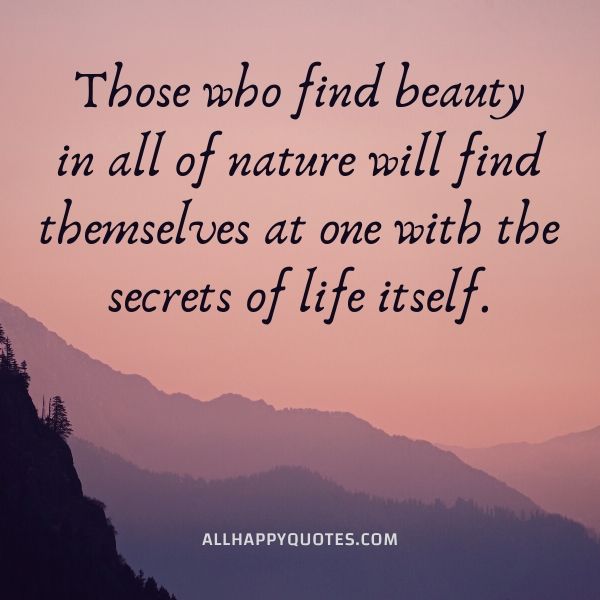 Stop every now and then. Just stop and enjoy. Take a deep breath. Relax and take in the abundance of life.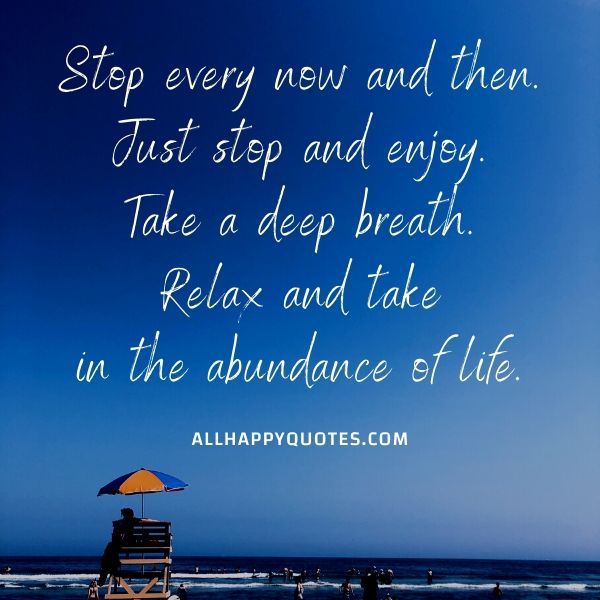 The silence of nature is very real. It surrounds you, you can feel it.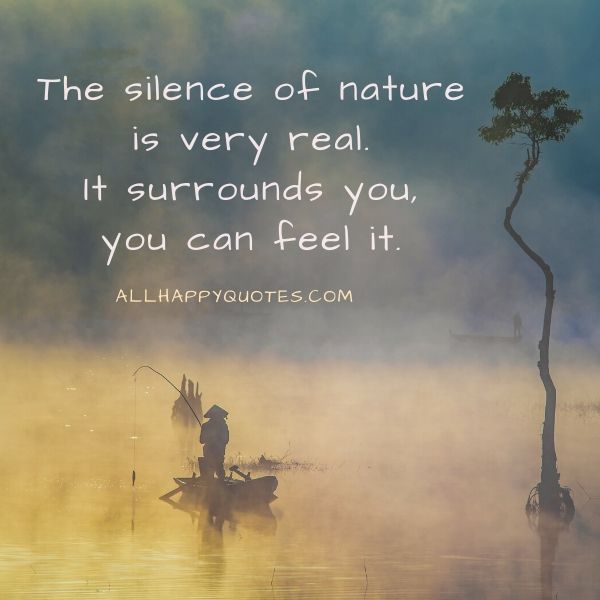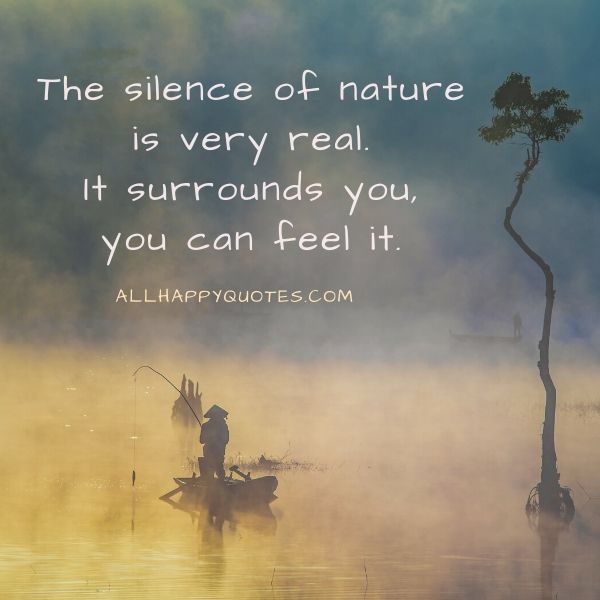 Not just beautiful, though—the stars are like the trees in the forest, alive and breathing. And they're watching me.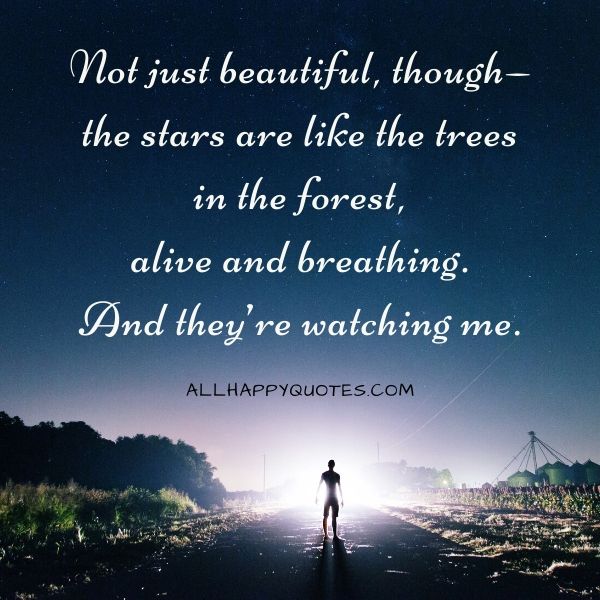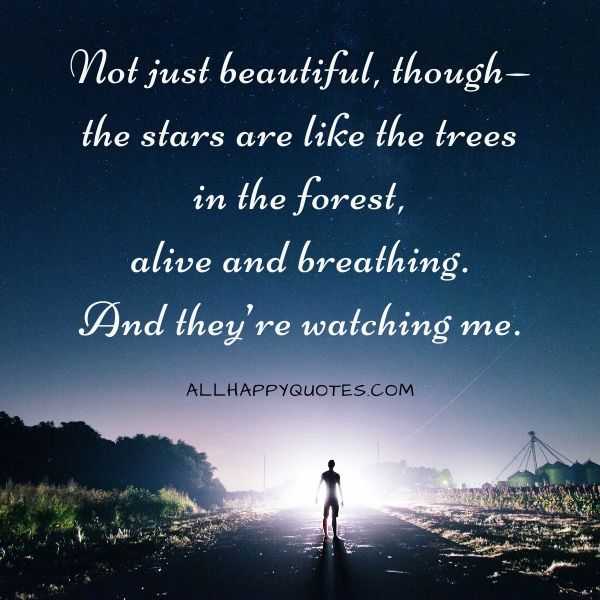 Those who contemplate the beauty of the earth find reserves of strength that will endure as long as life lasts.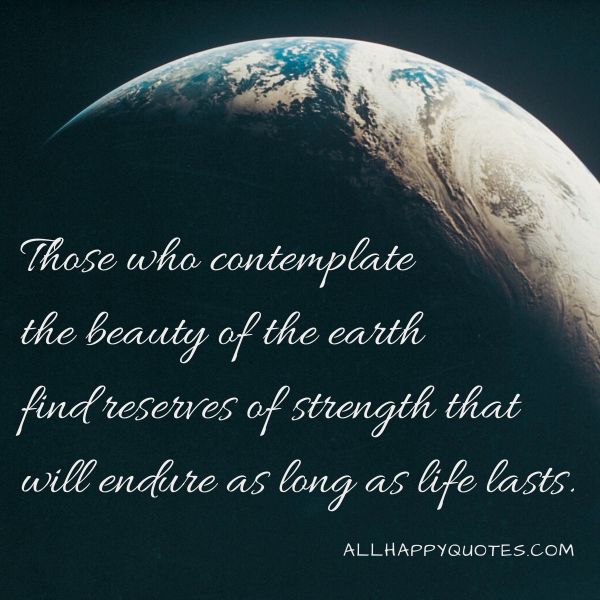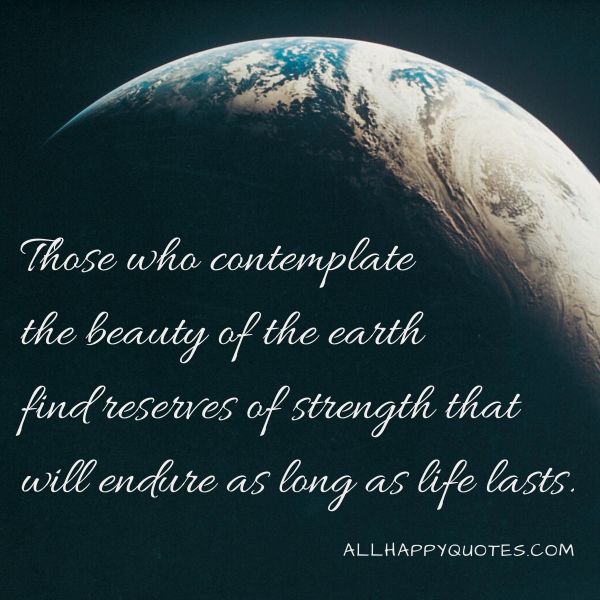 Man must live, not only exist; he must do, not merely be; he must grow, not just vegetate.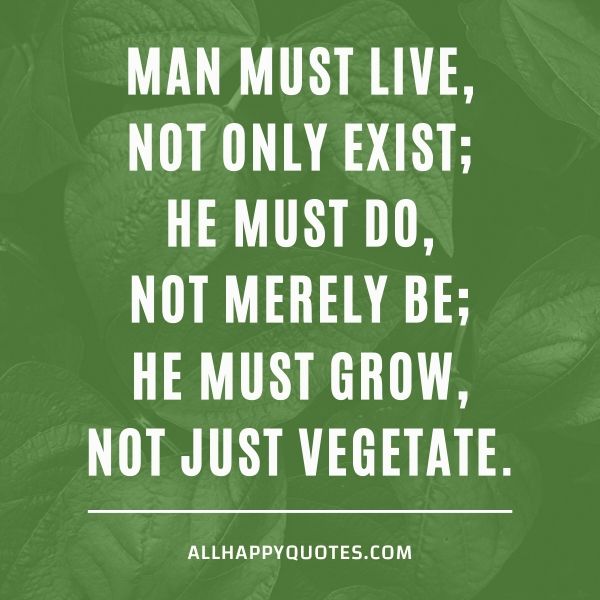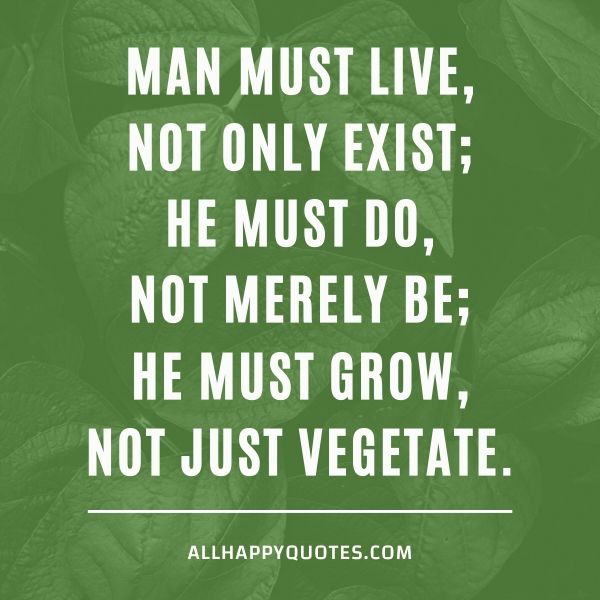 Just living is not enough. One must have sunshine, freedom, and a little flower.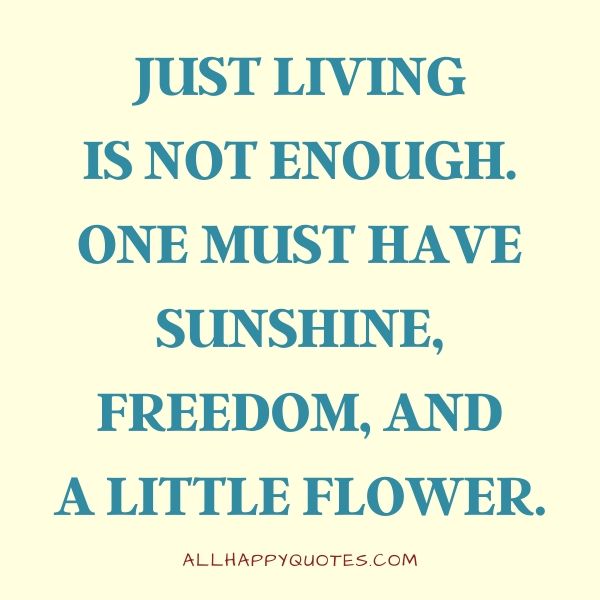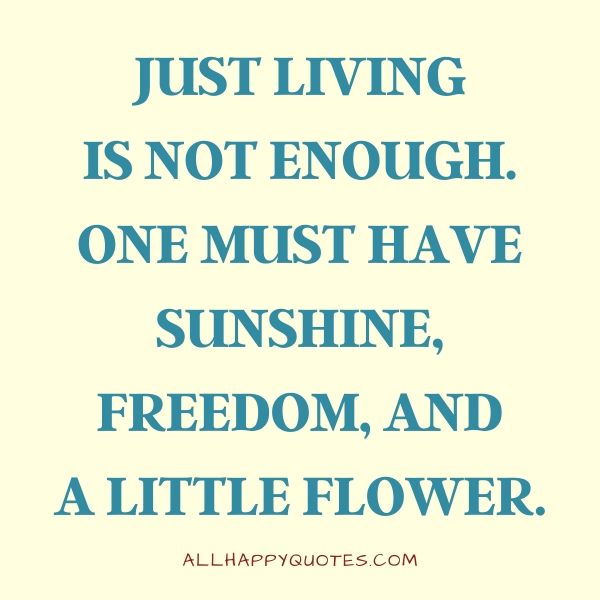 Live in each season as it passes; breathe the air, drink the drink, taste the fruit, and resign yourself to the influence of the earth.
In wilderness I sense the miracle of life, and behind it our scientific accomplishments fade to trivia.
Nature Quotes Funny
Get lost in nature and you will find yourself.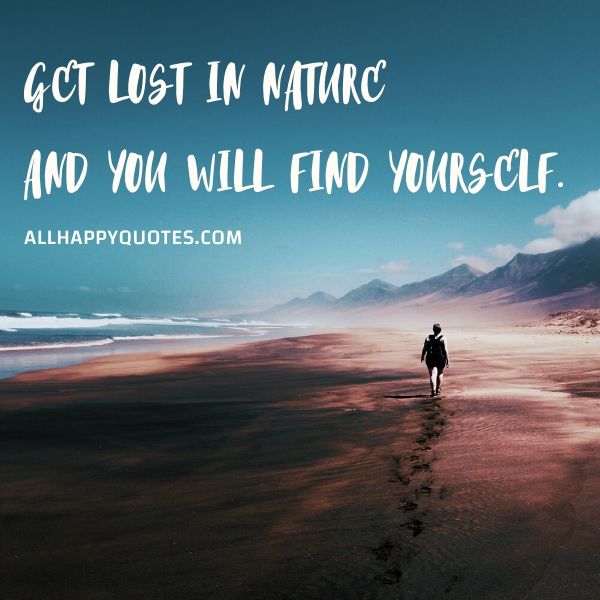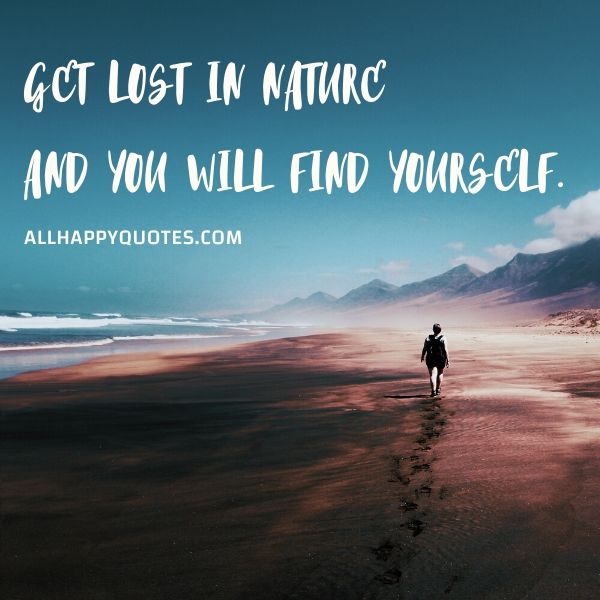 Spring is nature's way of saying, 'Let's party!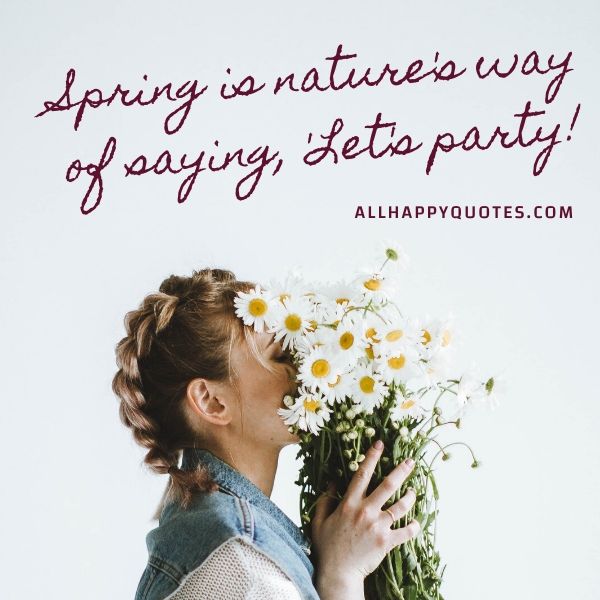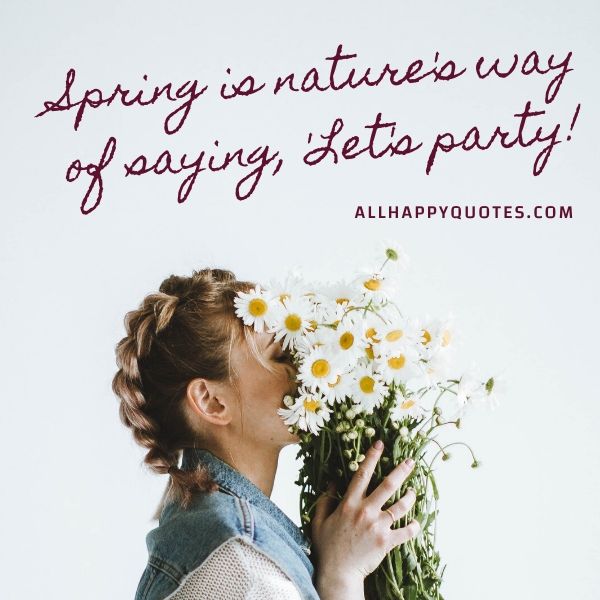 The early bird gets the worm, the second mouse gets the cheese.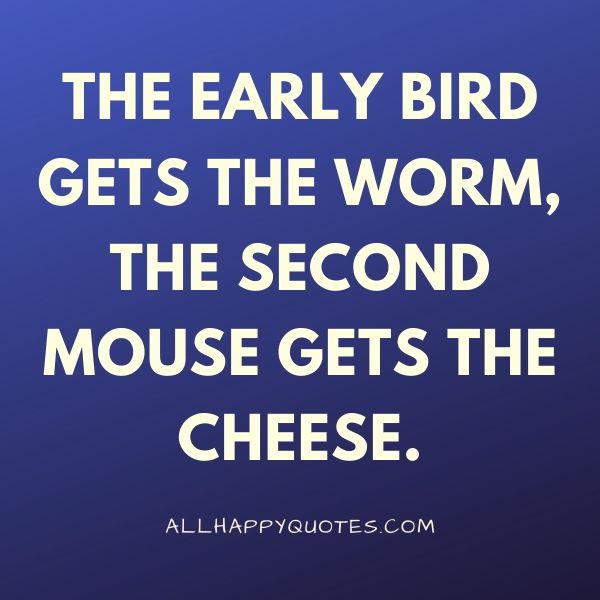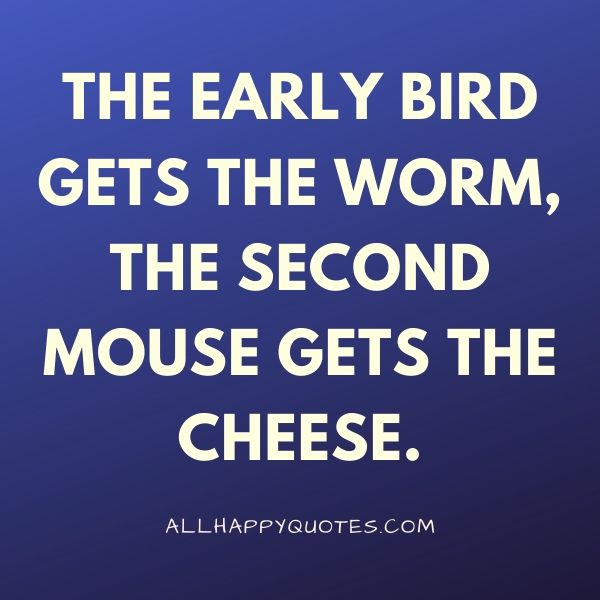 Nature does not hurry, yet everything is accomplished.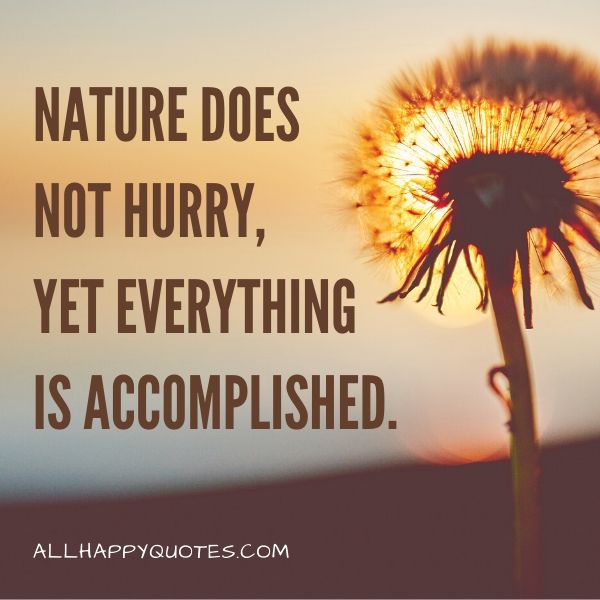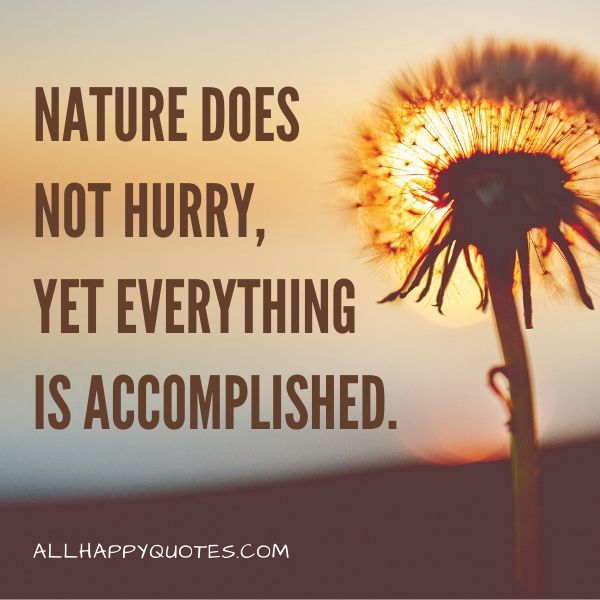 Surfing is both an ideological and semantic sin against nature.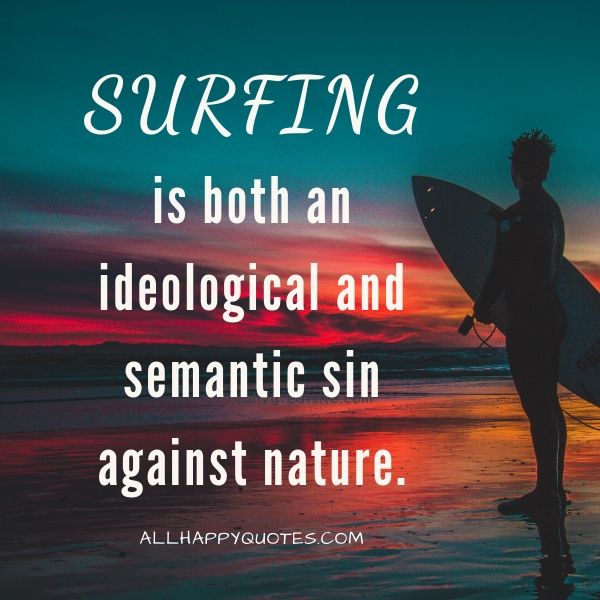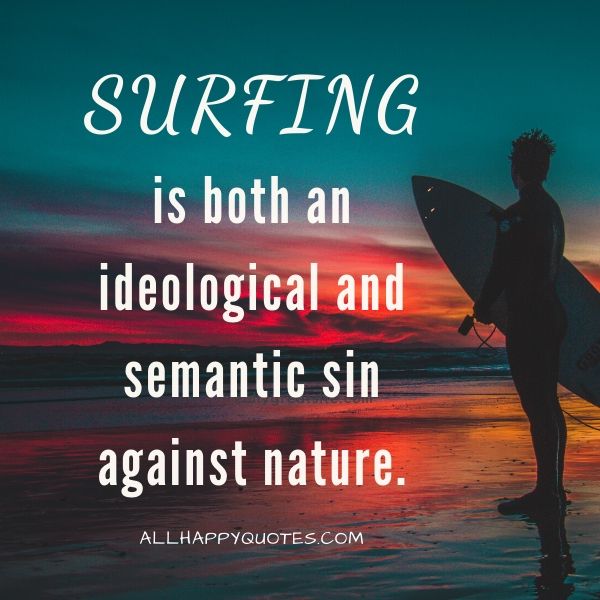 Time is nature's way of keeping everything from happening at once.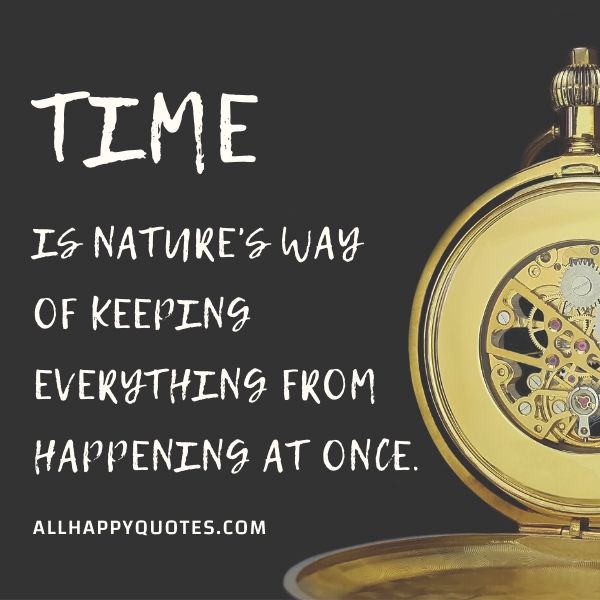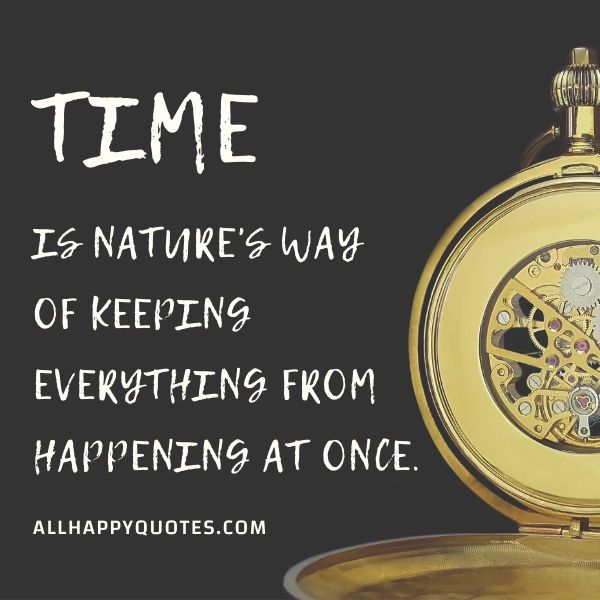 Time spent amongst trees is never wasted time.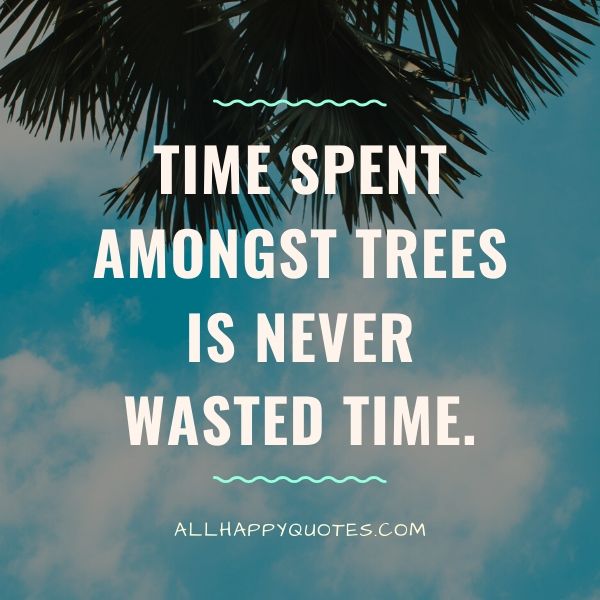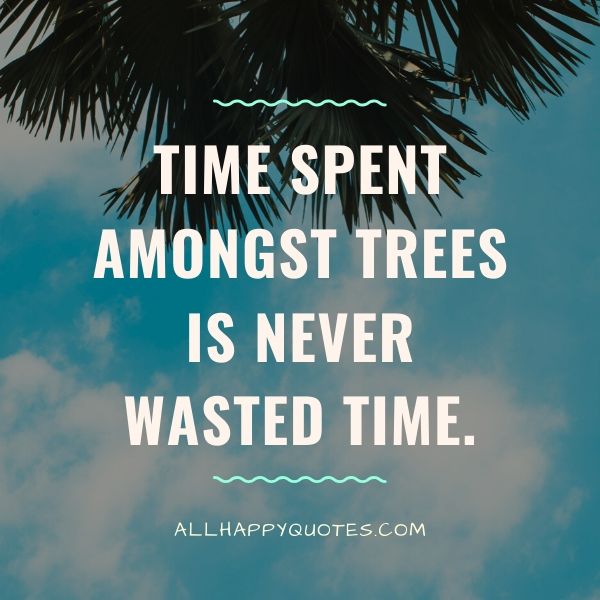 Nature does nothing in vain.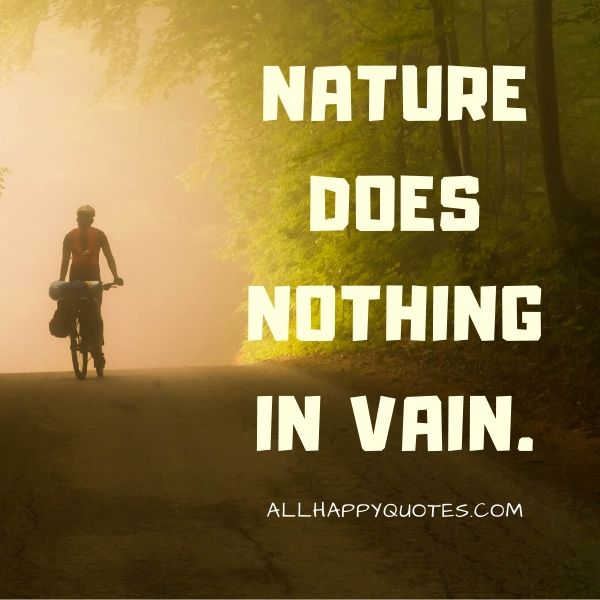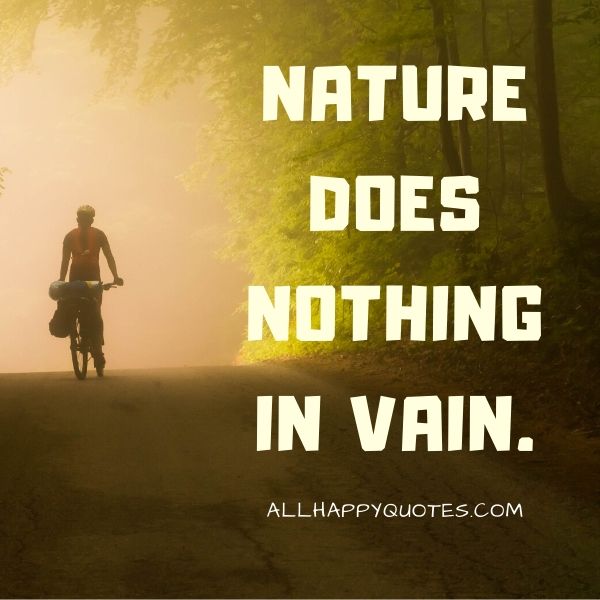 Life sucks a lot less when you add mountair air, a campfire and some peace and quiet.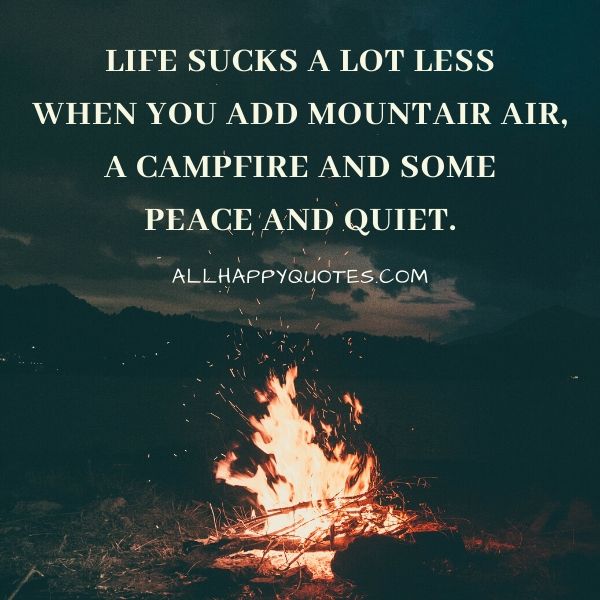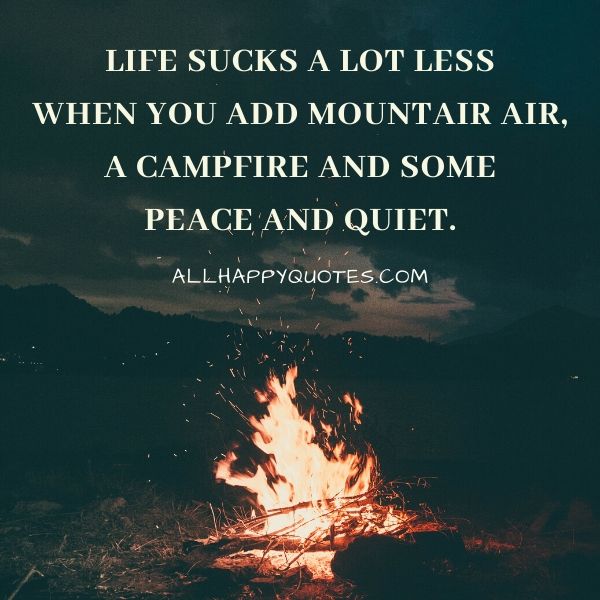 Let's wander where the wifi is weak.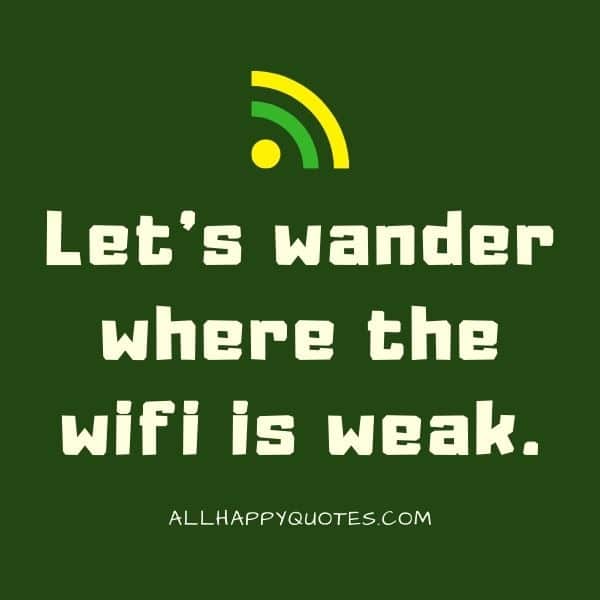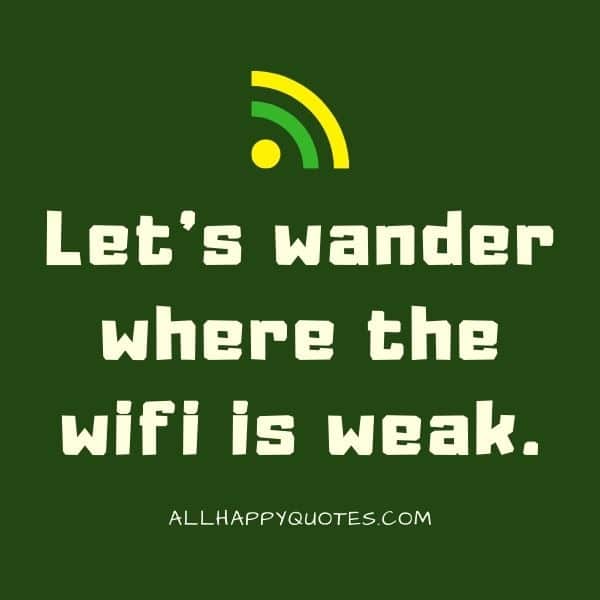 Natures Quotes for Kids
All my life through, the new sights of Nature made me rejoice like a child.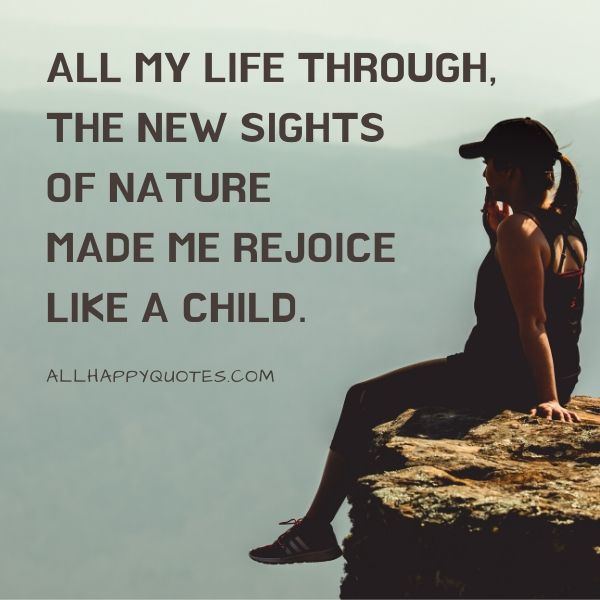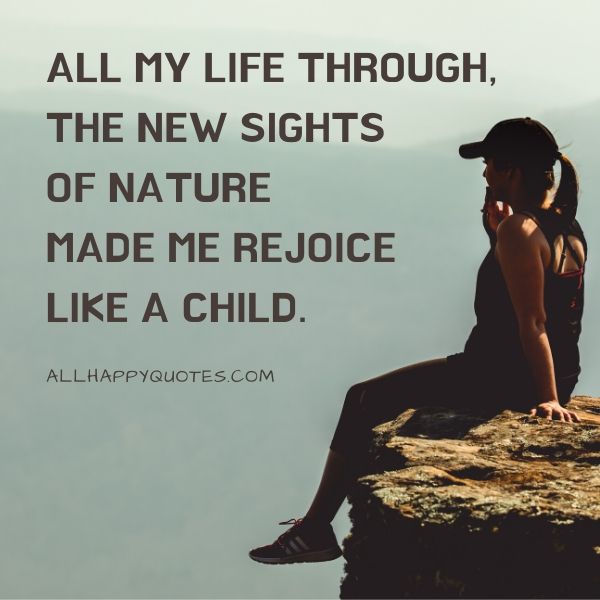 Let children walk with Nature, let them see the beautiful blendings and communions of death and life, their joyous inseparable unity.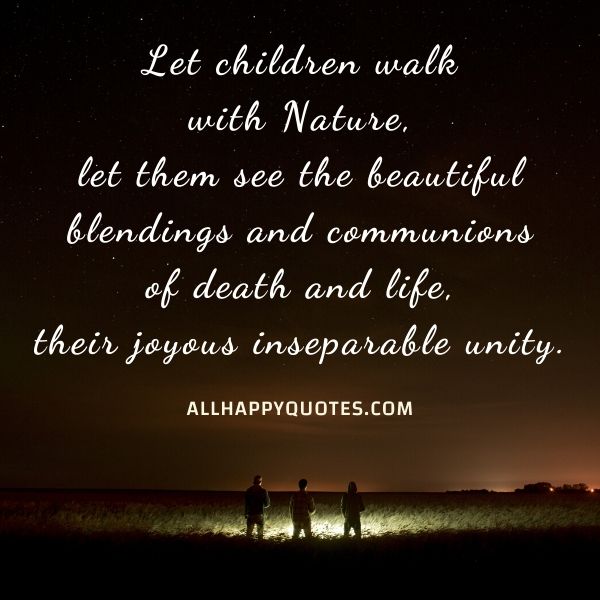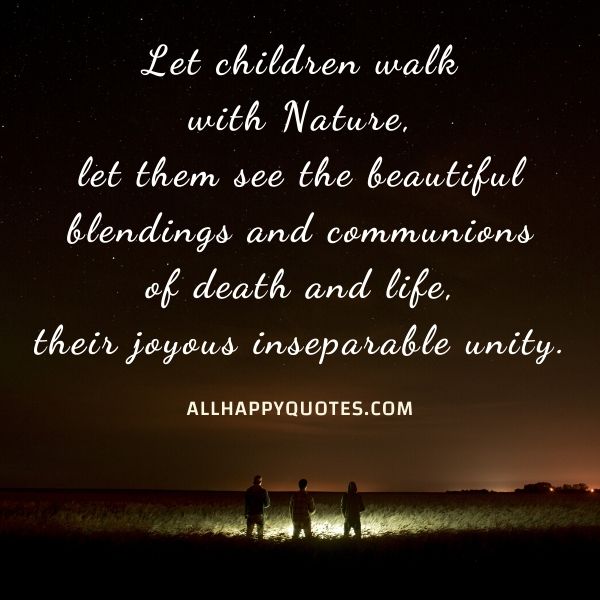 Let Nature be your teacher.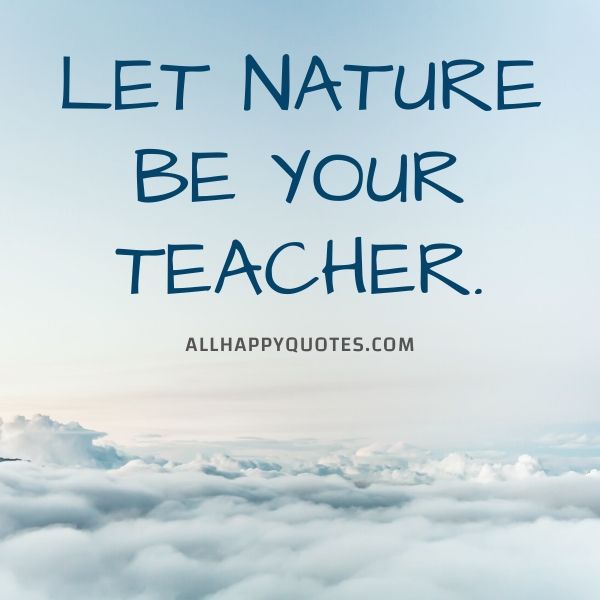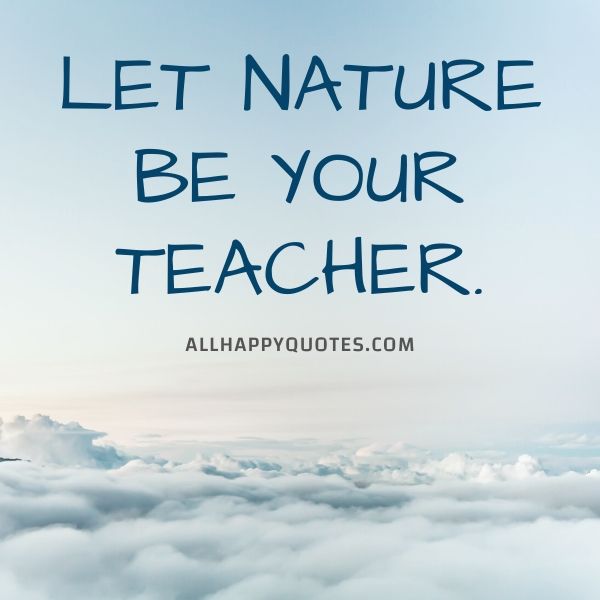 Study nature, love nature, stay close to nature. It will never fail you.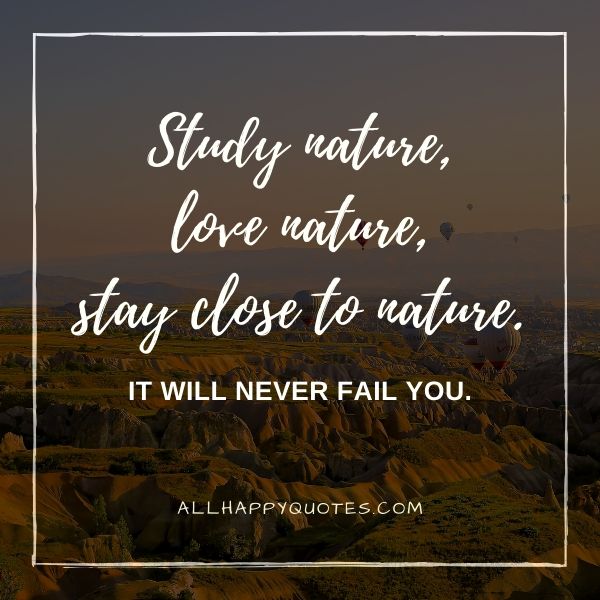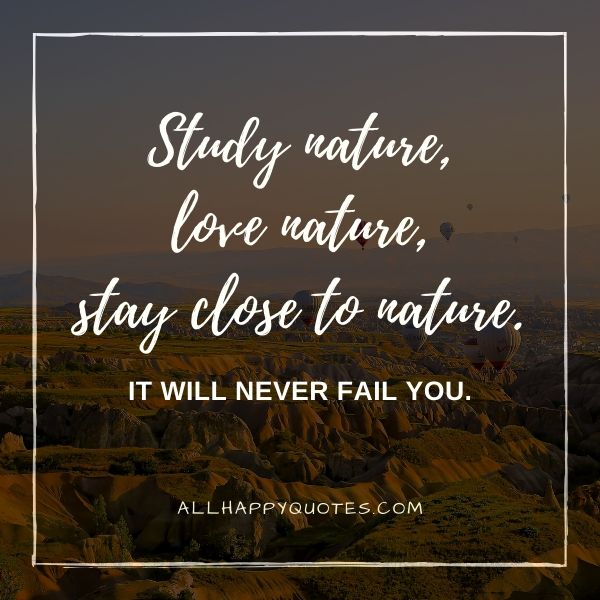 Teaching children about the natural world should be treated as one of the most important events in their lives.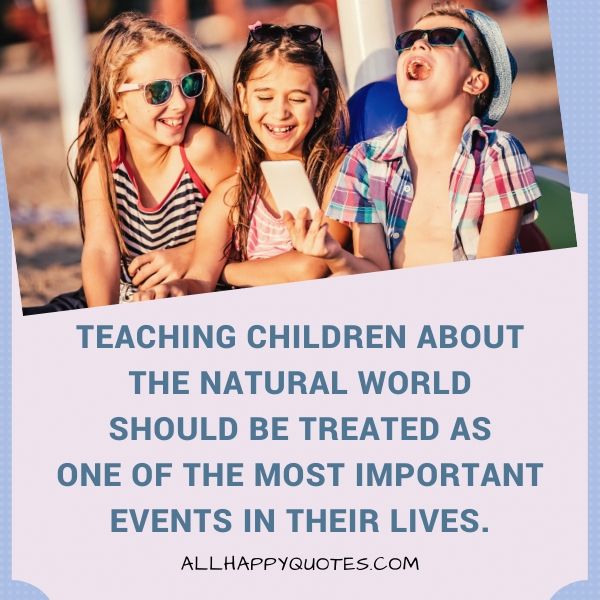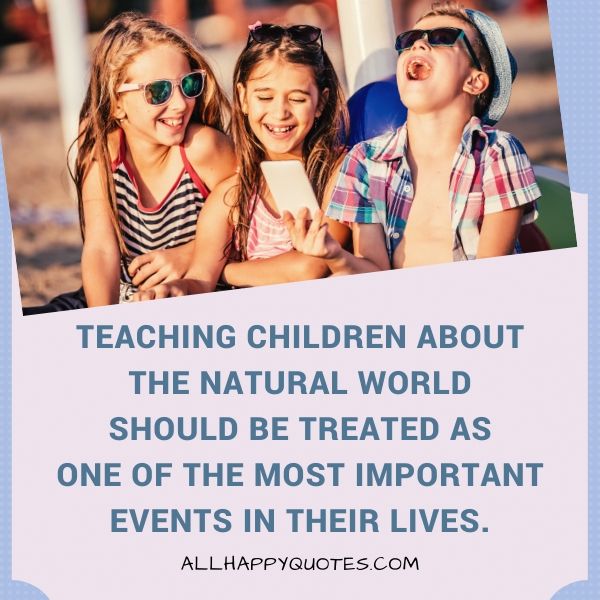 The family is one of nature's masterpieces.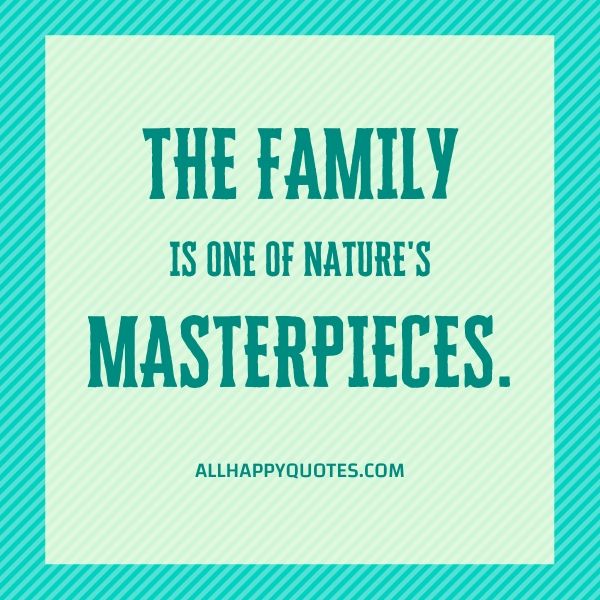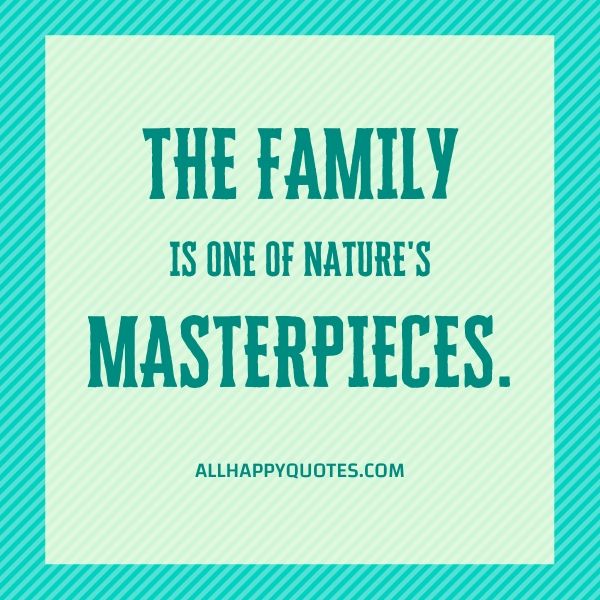 The best remedy for those who are afraid, lonely or unhappy is to go outside.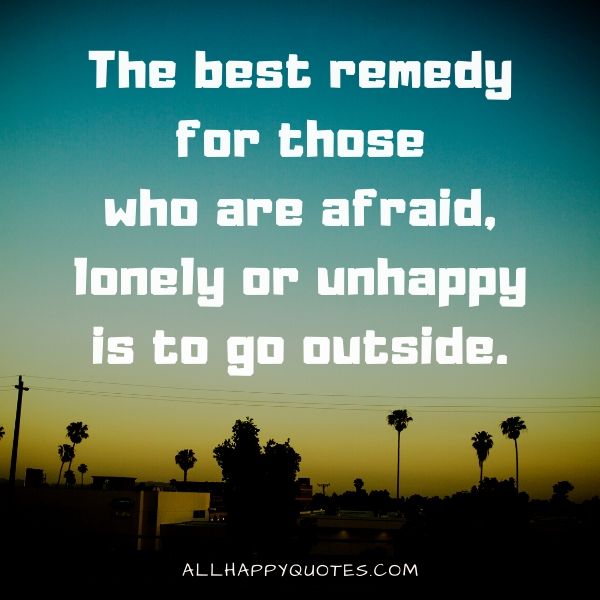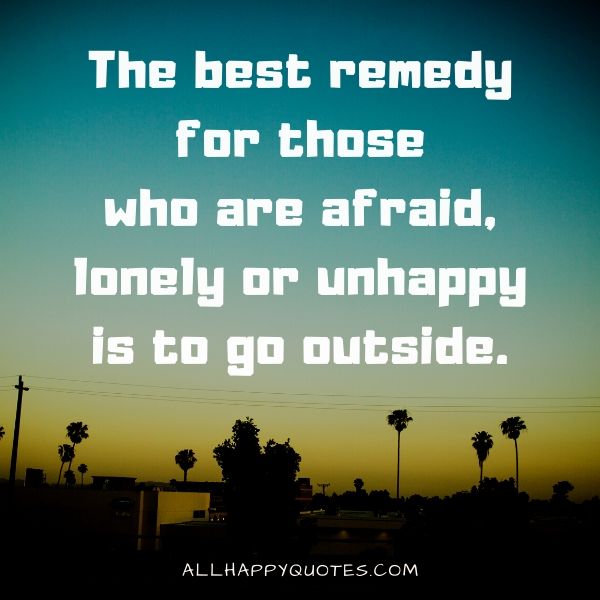 The best remedy for those who are afraid, lonely or unhappy is to go outside.
What do parents owe their young that is more important than a warm and trusting connection to the Earth…?
Man is most nearly himself when he achieves the seriousness of a child at play.
Nature Quotes Inspirational
To walk into nature is to witness a thousand miracles.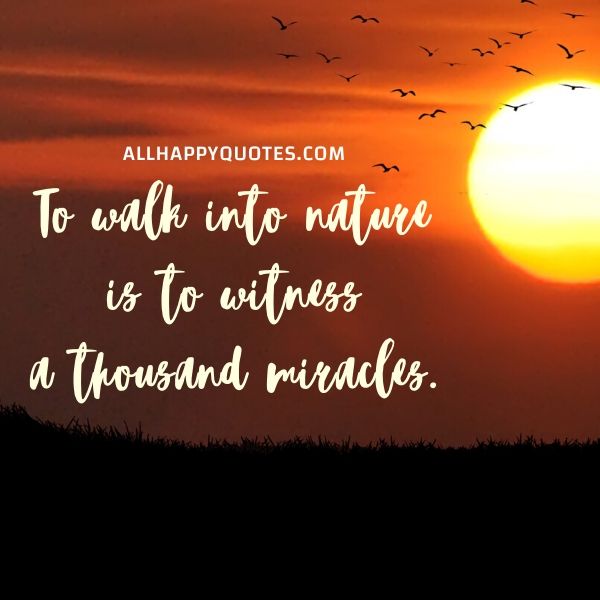 Nature is not a place to visit. It is home.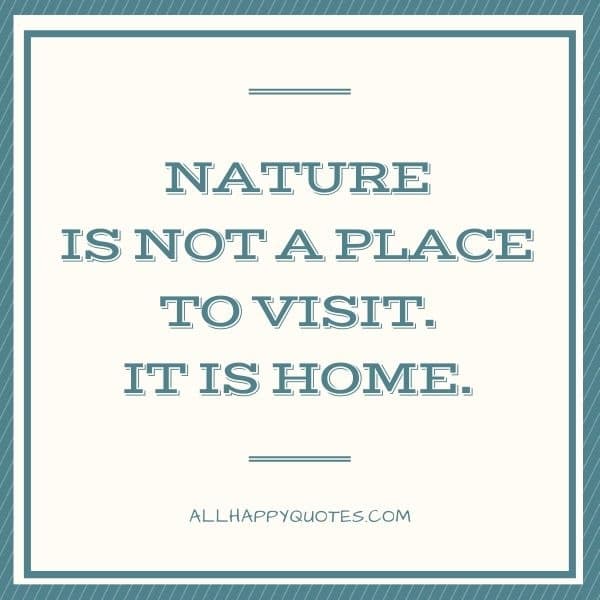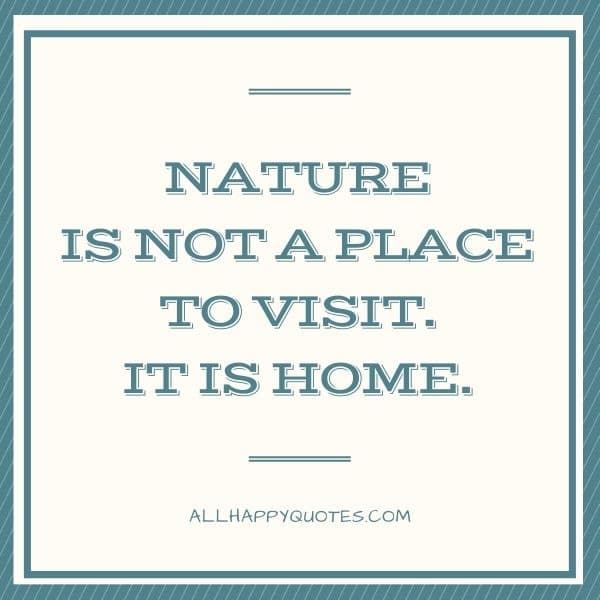 In every walk with nature, one receives far more than he seeks.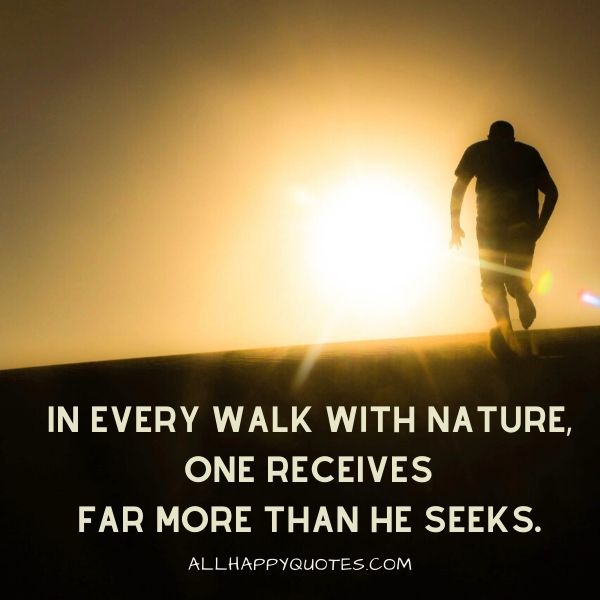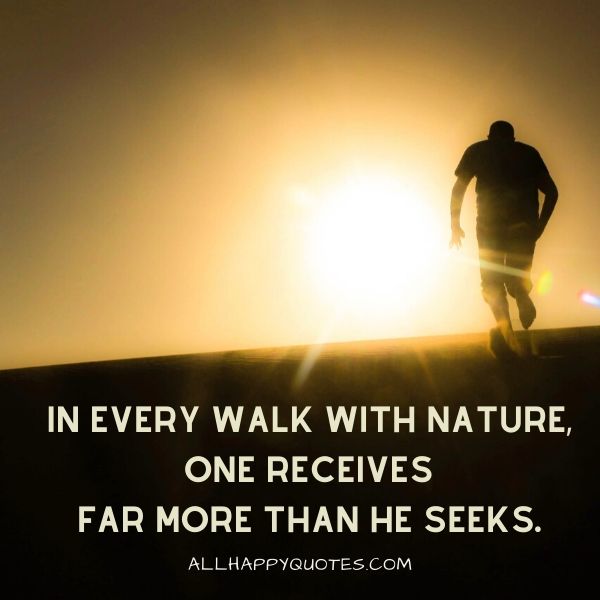 And into the forest I go, to lose my mind and find my soul.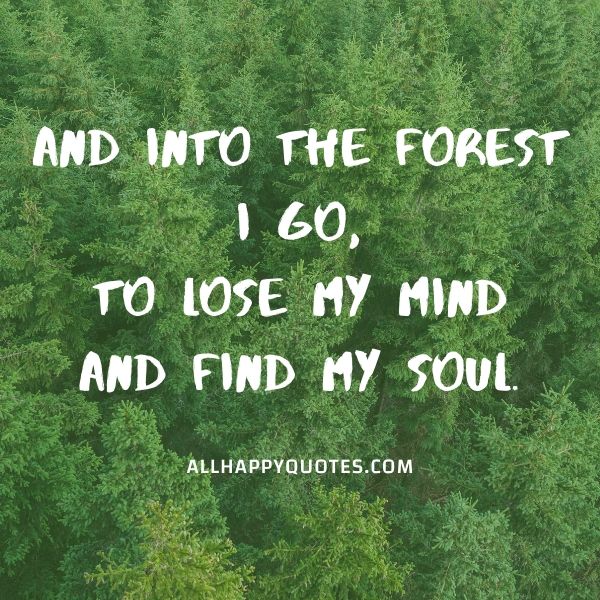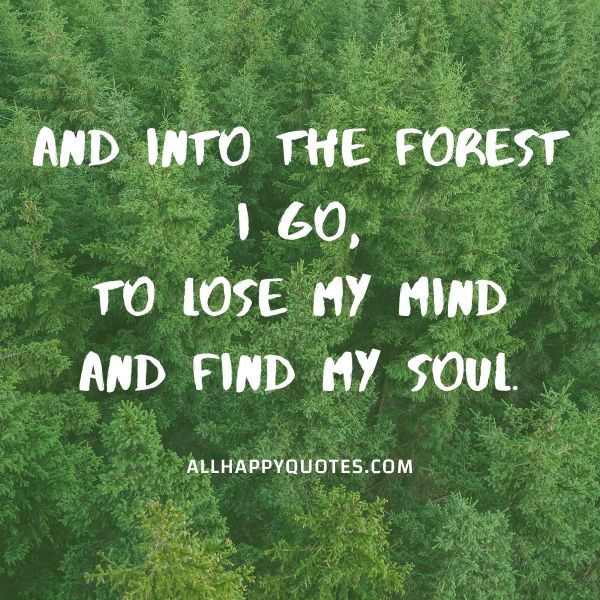 Whoever loves and understands a garden will find contentment within.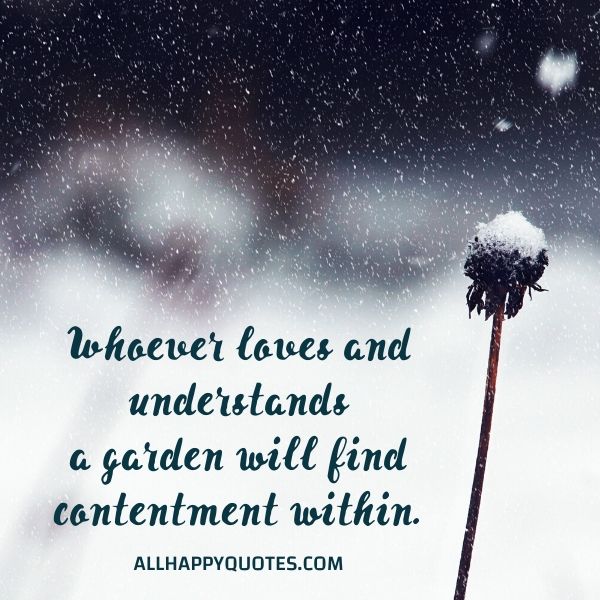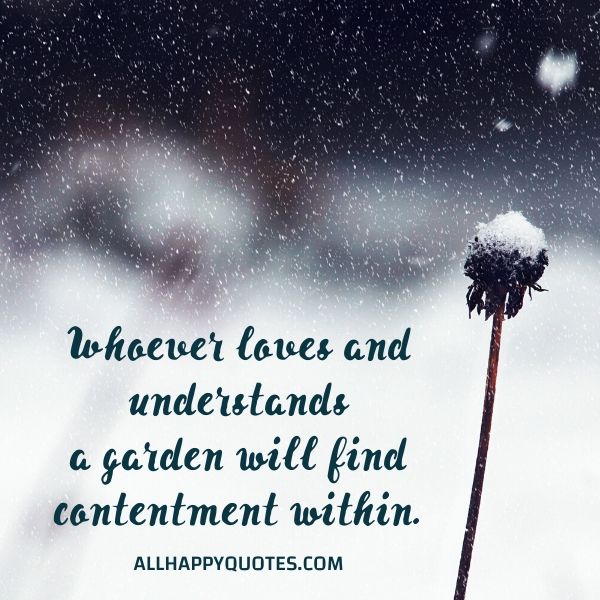 The butterfly counts not months but moments, and has time enough.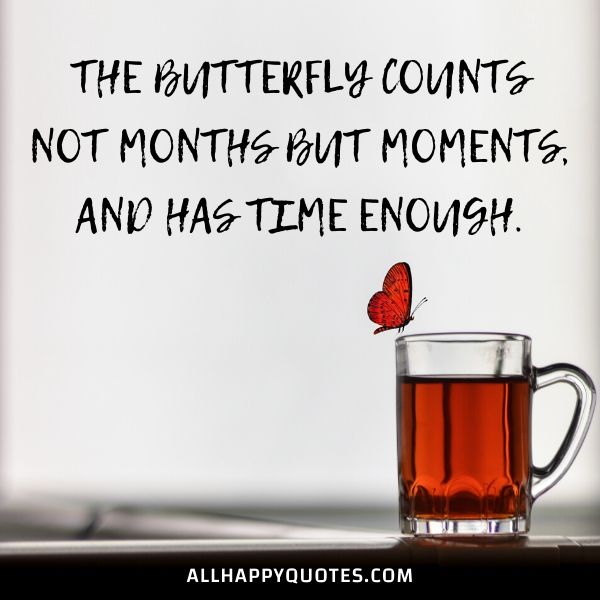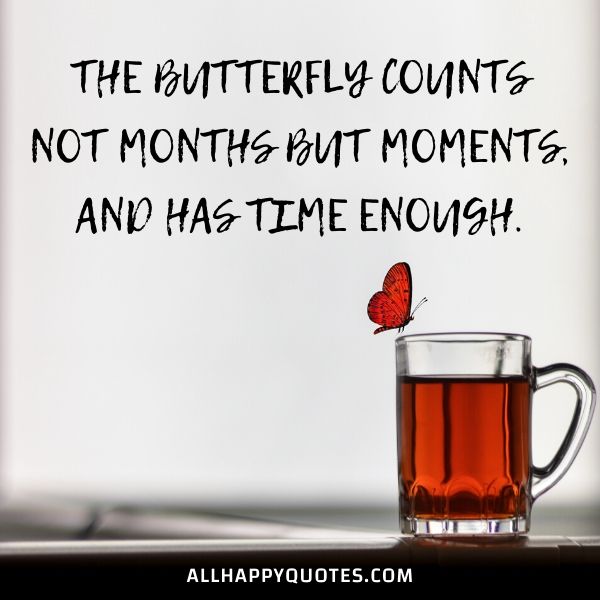 Plant seeds of happiness, hope, success, and love; it will all come back to you in abundance. This is the law of nature.
Over every mountain there is a path, although it may not be seen from the valley.
In nature, nothing is perfect and everything is perfect. Trees can be contorted, bent in weird ways, and they're still beautiful.
Nature is full of infinite causes that have never occurred in experience.
Why do we need to understand the importance of nature?
Nature benefits all of us, however, many human activities harm nature by making artificial convenient. To be clear, we are killing nature every day, whether we like it or not.
Since this is a continuous process, we need to raise awareness about the importance of protecting nature. Only when everyone knows about how important it is, something can be done to reduce the harmful effects.
What is the beauty of nature?
We often say that nature is beautiful. But what is the beauty of nature – is it the variation or the color that seems to please us? Did you ever notice how colorful the forest is?
The dense green colors of the leaves and the bluish transparent reflection of the lakes and ponds attract us toward nature. And if we are talking about colors, let's not forget the butterflies, bees, and the dragonflies.
The diversity of forest lakes and all sorts of nature fascinates us. Did you ever notice that the green shade of one plant is different from another plant? Yes, there are many shades of green and you will find all those shades composed in a forest. Along with the different types of trees, you will also find other attractive colors in it.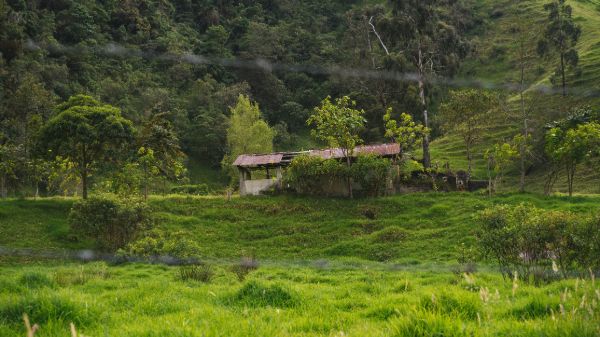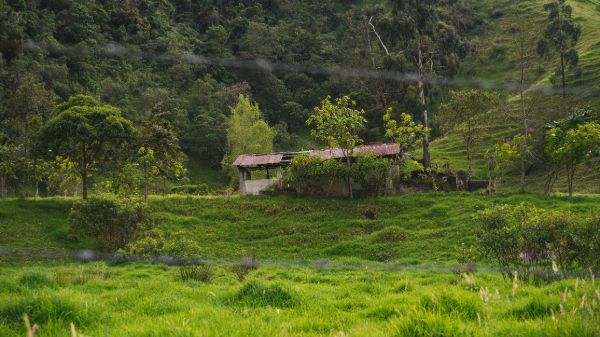 Now, let us look at a lake. It may not have many color shades to express its variation but it does have its flow and transparency. Sunlight from the sources falls straight to the surfaces of the water.
It flickers along with the waves showing how the water in nature is non-consistent. Its irregularity manages to capture the attention of views and please them in its way.
All this variation activates our senses and makes us captivated towards it. Hence, we feel good whenever we walk in the park or spend some time looking at the lake. I mean think about it, would you like to look at nature if it was all gray? The colors make up the view that refreshes us each day.
Why is nature so important?
Whether you believe it or not, nature is important in our lives. Here are some examples of the benefits we are getting from it.
Food & Nature
The most important thing that we get from nature is food. The crops, fruits, vegetables, meat and everything we eat come from nature.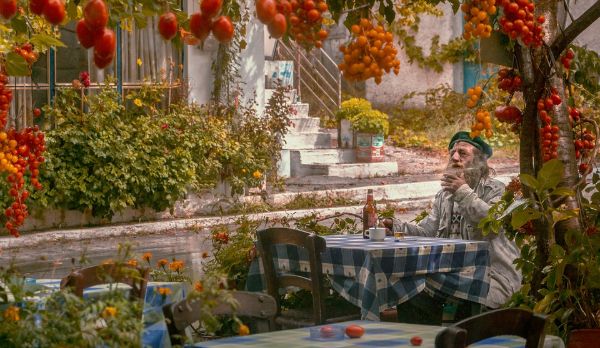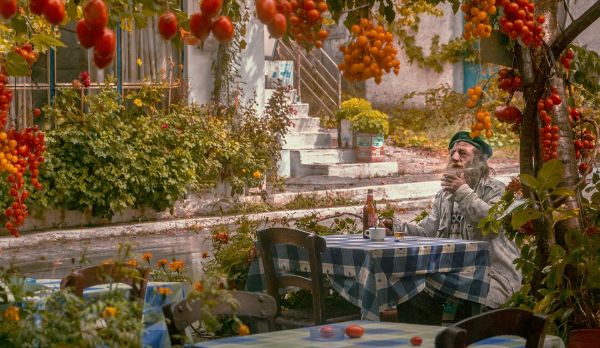 Fresh Air and Oxygen
Another important element which we cannot live without is the air. Air contains oxygen which we need to sustain life. The green trees and plants also can cleanse the air and make it healthy for us to breathe.
Health Benefits of Nature
There are many health benefits that we can get from nature. The green shades of nature have positive effects. It relieves stress and relaxes the mind.
Also, as you already know, garlic, mint, lemon, and many other herbs can be used directly for their healing effects. A lot of people still prefer herbal medicines over chemical drugs to improve health. Since they come from nature, they don't have any side effects on our bodies.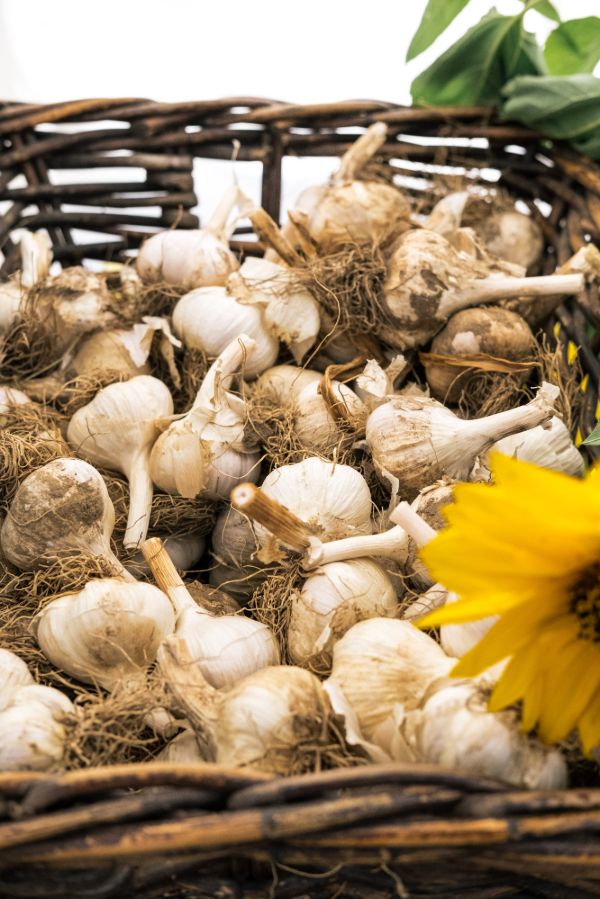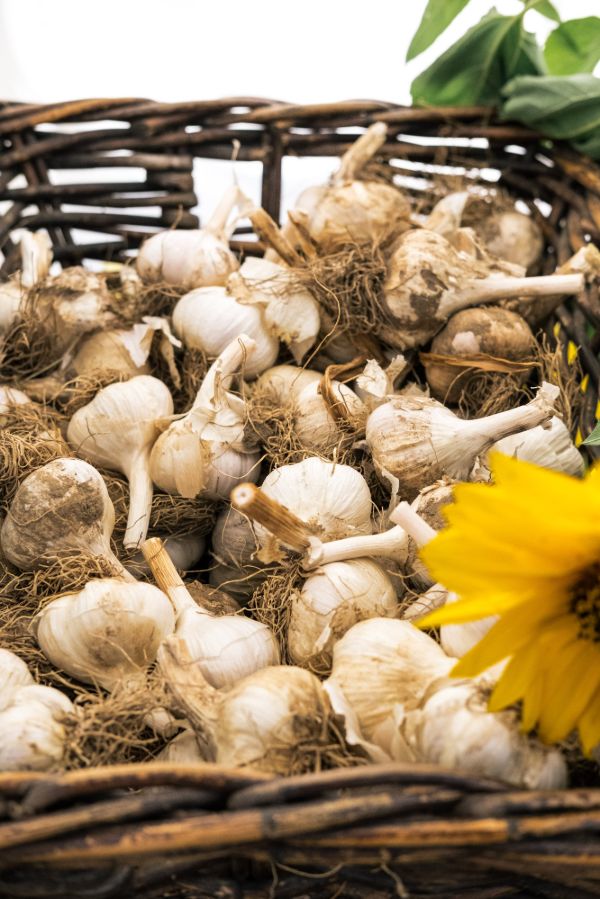 Keeps the water cycle
A bit indirect from the points mentioned above, but a vital point is that it helps maintain the water cycle. Since we tend to cut down the forest to make for space for artificial structures, plants pull up the water from the soil and release it back to the atmosphere. With fewer plants, there is less water returning to the air.
How to appreciate and enjoy the beauty of nature?
As you already know, connecting with nature is important. In this article, we have brought you a list of things to do with nature so you can enjoy your time along with its benefits.
Walk around the park
One of the simplest and common ways to enjoy nature is strolling in the park. When you do, you get to walk under the shadow of the trees. The leaves and flower petals may fall on your head and shoulders. If you look above, you will see the sunlight shining brightly in between the leaves.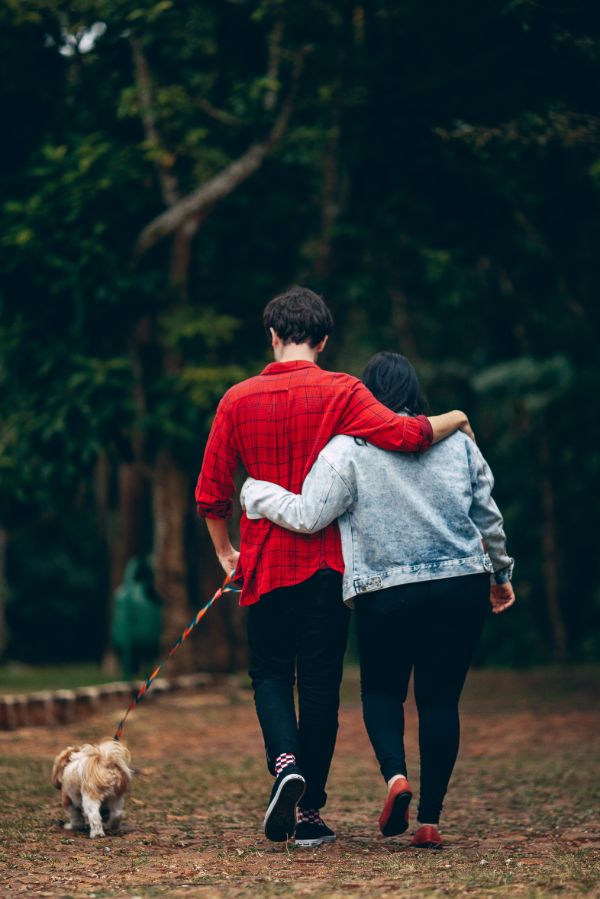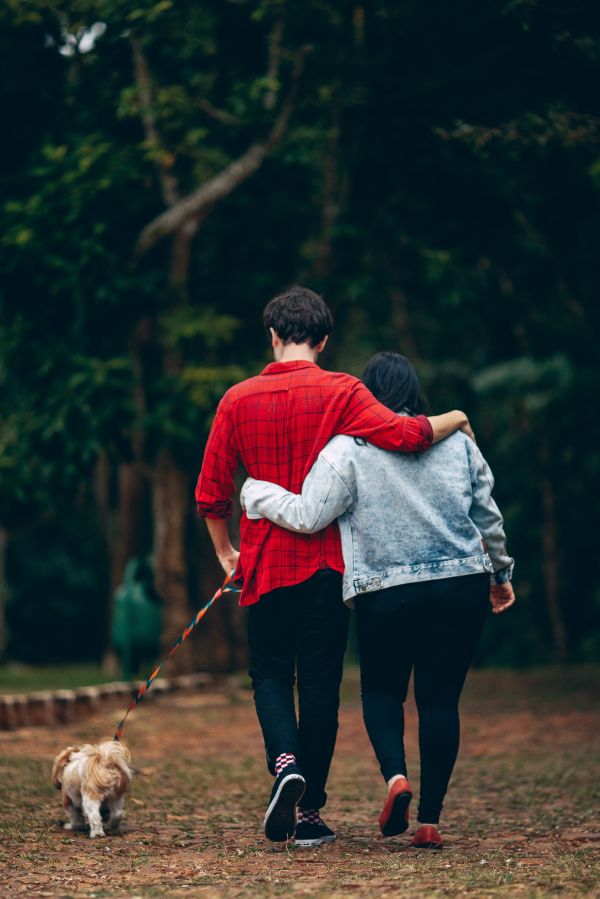 You may also try spending some time under the shadow of a tree once in a while. It can be a good time to appreciate nature.
Watering plants
As you already know that you benefit a lot from plants, spend some time watering and taking care of them.
Spend time in nature
To appreciate nature, you need to know how it stimulates your senses. You can simply relax in a park and do nothing. Sit on a picnic table while the breeze blows gently. As the season changes, you will notice how it changes its color in time. Leaves slowly change from green to brown and fall on the ground.
Similarly, you can see that there are changes in the clouds pattern. Sometimes they are scattered across the sky in bits, and at other times forming huge collections that look like cotton.
Bathing in nature
When we are saying bathing in nature, we don't mean out in the open or the waterfall. Yes, of course, it is a good idea if the place is secured. However, we are talking about sunbathing in the summer.
Sun rays from the sun help release important vitamins under your skin. Sunbathing encourages the process, thus giving more strength to your bone.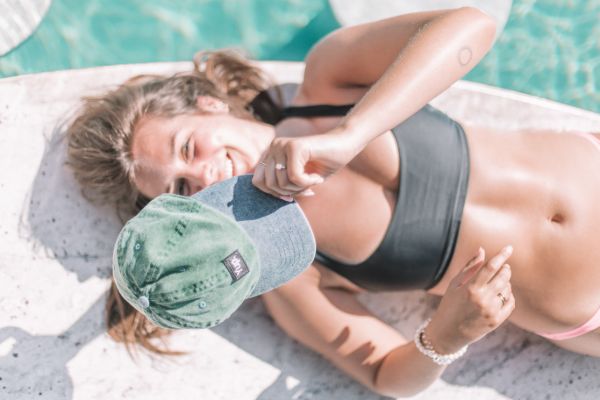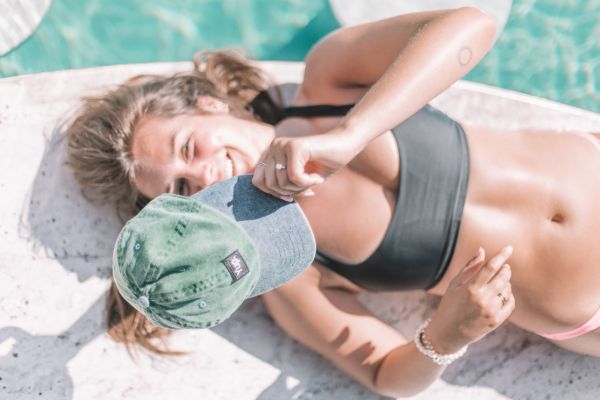 Similarly, you can try some herbal baths as well. You can take a trip to take a bath in spring water. The water contains minerals that are extremely good for your health. Some herbs can enrich your skin and make it healthier and younger-looking.
Benefits of Being in Nature
Below our favorite benefits of being in nature and completely relax the body and mind with everything around you. Hopefully, you got the same feeling when dreaming and reading away with our quotes about nature.
Boosts your self-esteem
The fact was ensured with an experiment that looking at nature helps to boost self-esteem. There was once a group of workers divided in the same condition. One with a view of green landscape, others with a pleasant urban view with green spaces in between them.
A control group was also involved with the experiment with no views at all. It seems that both the group that was seeing nature has more self-esteem than the control group.
Make it easier for you to relax
Similar to the previous experiment, another one was conducted to see how nature can affect relaxation. Several participants were asked to walk to the city center.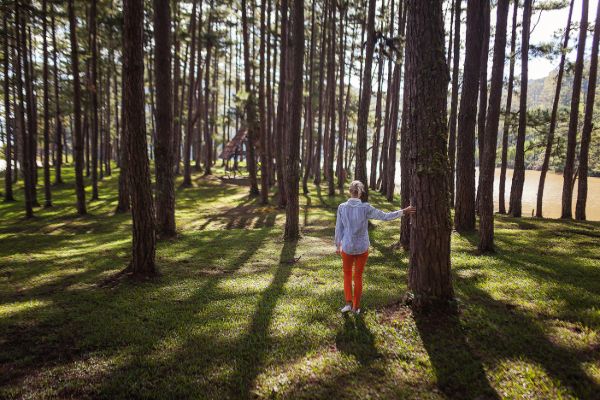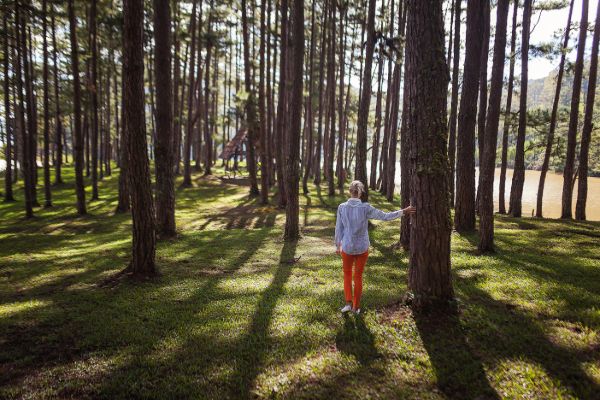 One group was asked to walk through the forest while others were asked to walk through a different pathway. After they reached their destination, they went through a health check-up.
It was found that the group who walked through the forest had less stress hormone, heart rate, and blood pressure. They felt more relaxed compared to the other group in the experiment.
More focus and attention
Another study related to exposure to nature shows that students who are more exposed to nature do better in their academics. It could be something as simple as sitting near the window and looking at a tree.
A student who is more into camping can pay better attention to what is going on around. They are more adaptive and do well with their studies.
Helps your mood
As you can see, there were many experiments carried out to find the effects of nature. Few more experiments were carried out to observe how it alters the mood.
One of them is to see the difference between outdoor and indoor environments. Volunteers were separated into two groups. One of them was asked to walk on the outdoors while others were asked to walk on the indoors. The result showed that the group who were on the outdoor had less tension, depression, confusion, and anger.
Improve your mental condition
Research suggests that patients in green spaces have better health conditions than patients deprived of nature. The result shows that patients who have less exposure to nature have a 12 percent more mortality rate than the patients who are close to nature.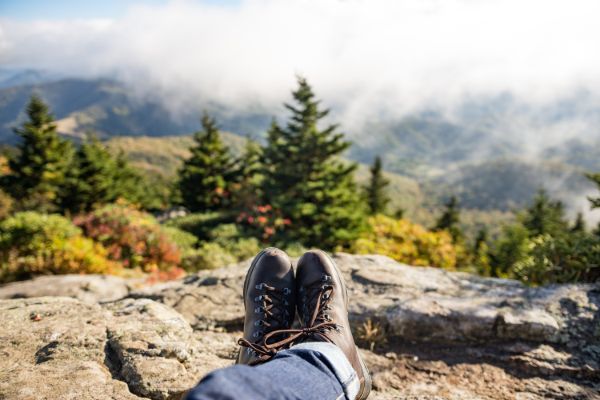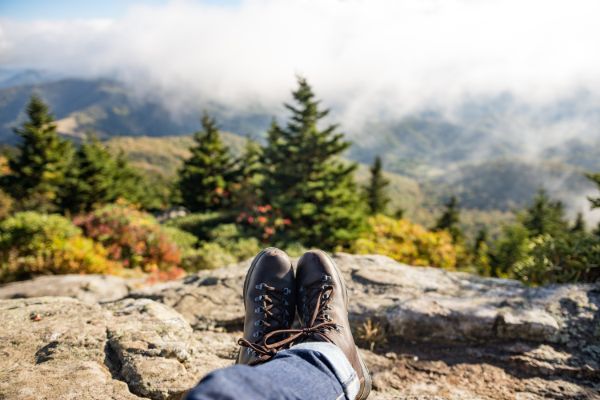 Lowers stress
It is also proven that people who spend time in nature and with nature quotes, had less stress no matter what their financial condition, education, or status is.
What nature can teach us?
Nature not only improves our mental and health conditions, but it also teaches us many things in life. Here are some things that you can learn by being with nature.
Wonders of life
It is probably one of the things that only nature can teach you. At first, people used to believe in magic. Now that science has an explanation for everything, people have lost their belief in miracles and wonder.
For example, the blooming of flowers in nature. Sure, it is scientific, but the feelings that come from seeing a flower cannot be described in words. That is wonder, miracle, supernatural power that cannot be explained.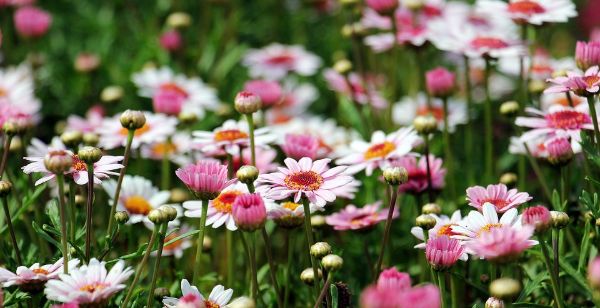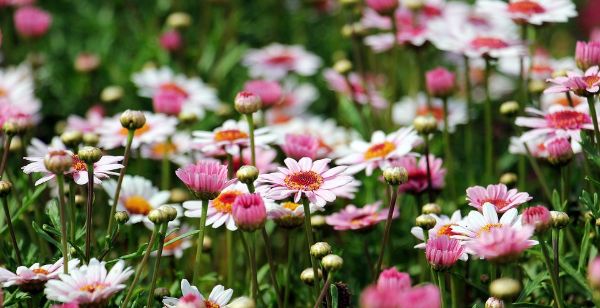 It teaches you how to be receptive
You might be surprised to know that as you fail to connect with nature, your body loses awareness and sensitive capabilities. Somehow your time in nature helps you to be receptive. It improves the condition of your sensory nerves. Hence it enhances hearing, vision, and skin sensitive abilities.
The value of simple things
In our everyday life, we chase money to buy expensive things and to pay off our living costs. When a person spends time in nature, he is enjoying simple things like the sound of the birds, the sunlight, and the rain that does not cost anything. One knows that happiness lies within the simple things of life.
How to connect spiritually
Nature also teaches you to connect spiritually. It is not connected to religion in any way. Many people were asked including people with different religious views and most of them replied that being in nature helps them to connect spiritually. It gives them the sense that there is more to the world than they can see with naked eyes.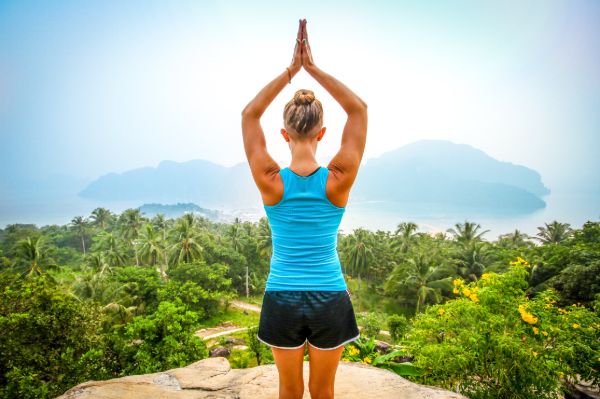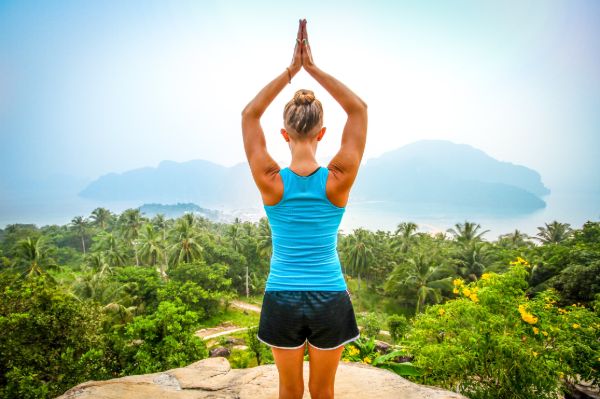 Bing part of Nature with Quotes
When you are busy working in the city and forget to connect with nature, you are actually losing connections to yourself. Human beings are part of nature, hence it is something we can never lose connection with. If we do completely lose connections with nature, we will only harm ourselves.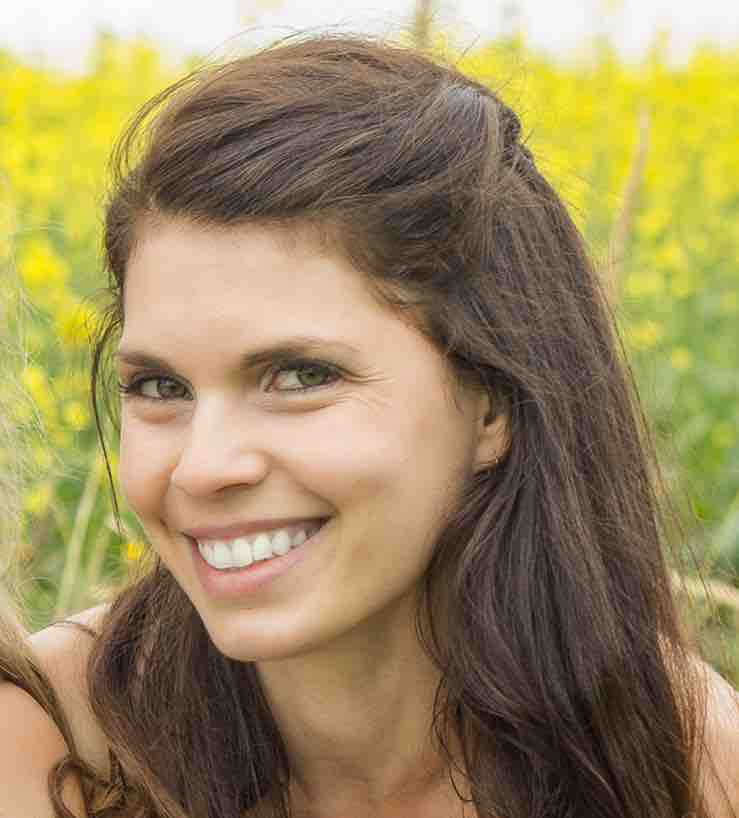 Hi! Celine here, your Chief Happiness Officer. I'm teaching my daughters how to spark happiness in order to find become happy from within. I didn't expect they would've be teaching me as much as I teach them. Sam, my eldest said to me, 'Ma, we can make more people happy online.' Since then, we've dedicated ourselves to this community to bring happiness to YOU, wherever you are!