"You know quite well, deep within you, that there is only a single magic, a single power, a single salvation… and that is called loving, well then, love your suffering. Do not resist it, do not flee from it. It Is only your aversion to it that hurts, nothing else". – Hermann Hesse
It is the month of February, and love is in the air. Why did February become the month of love? There is no particular reason why it is known to be that other than we celebrate Valentine's day on February 14.
Celebrating the day of the hearts we look for ways to let our loved ones know they are the ones we're thinking of. Read these inspirational love quotes and I guarantee that you can be sure these could inspire the apple of your eye. Read on and be motivated to share the fire of love with these quotes to the one out there you're hoping to celebrate love with.
Inspirational Love Quotes Images
Inspiration can come from many things, some may even unexpectedly sprout from the most unlikely sources. You just know that something is inspirational when it made you institute some changes in yourself and in the things you do. These inspirational love quotes were just thoughts that the authors have formed about their experiences with love. Read them and make them your own inspirations.
Inspirational Love Quotes
It's a really nice feeling when you feel inspired. Your senses are heightened. The flowers are brighter, prettier and more fragrant; trees and vegetations are more lustrous and people are easier to deal with.
Love is like a good cake; you never know when it's coming, but you'd better eat it when it does!
The only true test of friendship is the time your friend spends on you."
Your task is not to seek for love, but merely to seek and find all the barriers within yourself that you have built against it.
Love is like a good cake; you never know when it's coming, but you'd better eat it when it does!
A bird cannot fly with broken wings. Your heart cannot love without learning to heal.
You don't love someone because they're perfect. You love them in spite of the fact that they're not.
Forever has no meaning when you're living in the moment.
Love takes off masks that we fear we cannot live without and know we cannot live within.
Love will find a way through paths where wolves fear to prey.
Don't brood. Get on with living and loving. You don't have forever.
Love recognizes no barriers. It jumps hurdles, leaps fences, penetrates walls to arrive at its destination full of hope.
Love is when you meet someone who tells you something new about yourself.
Darkness cannot drive out darkness: only light can do that. Hate cannot drive out hate: only love can do that.
The best love is the kind that awakens the soul; that makes us reach for more, that plants the fire in our hearts and brings peace to our minds. That's what I hope to give you forever.
All, everything that I understand, I only understand because I love.
Inspirational Quotes about Love and Relationship
It's much easier to live life when you're inspired and motivated by nice words.
Every relationship has obstacles to overcome. It's how we recover that determines our happiness.
It is not a lack of love, but a lack of friendship that makes unhappy marriages."
When your world is falling apart, sometimes the only thing that can hold it together, is a hug from someone you love.
True love doesn't make excuses. If you love them set them free. If it's meant to be, it will be.
Your time is limited, so don't waste it. Find people that make your light shine brighter.
But one thing we do know is that, whether you've love and won or loved and lost, when love is real, it's always worth it.
All, everything that I understand, I only understand because I love.
Real love doesn't meet you at your best. It meets you in your mess.
The way to love anything is to realize that it may be lost.
Love many things, for therein lies the true strength, and whosoever loves much performs much, and can accomplish much, and what is done in love is done well.
Love does not dominate; it cultivates.
Love is an untamed force. Whenever we try to control it, it destroys us. If we try to imprison it, it enslaves us. And when we try to understand it, it leaves us feeling lost and confused.
Better to have lost and loved than never to have loved at all.
Every person has to love at least one bad partner in their lives to be truly thankful for the right one.
The greatest happiness of life is the conviction that we are loved; loved for ourselves, or rather, loved in spite of ourselves.
Inspirational Love Messages
Feeling love brings up all kinds of additional emotions that run the gamut from agony to ecstasy.
… it's a blessed thing to love and feel loved in return.
Love is not about playing hard to get, you will know when you meet the right one because you will be able to love loud and free.
To love is nothing. To be loved is something. But to love and be loved, that's everything."
The heart wants what it wants.There's no logic to these things. You meet someone and you fall in love and that's that.
Love For All; Hatred for None.
Hate generalises, love specifies.
There's no substitute for a great love who says, 'No matter what's wrong with you, you're welcome at this table.
You don't love someone because they're perfect, you love them in spite of the fact that they're not.
When you realize you want to spend the rest of your life with somebody, you want the rest of your life to start as soon as possible.
At the touch of love everyone becomes a poet.
Pleasure of love lasts but a moment. Pain of love lasts a lifetime.
Being deeply loved by someone gives you strength, while loving someone deeply gives you courage.
When love is not madness it is not love.
Inspirational Love Quotes for Her
Being in love is also being wholly inspired all at the same time and is a heavenly feeling… Let your woman know about your love with 101+ Love Quotes for Her that Captures Heart.
You are my best friend, my human diary and my other half. You mean the world to me and I love you.
I swear I couldn't love you more than I do right now, and yet I know I will tomorrow."
Don't marry a rich man. Marry a good man. He will spend his life trying to keep you happy. No rich man can buy that!
The future for me is already a thing of the past – you were my first love and you will be my last.
I choose you. And I'll choose you over and over and over. Without pause, without a doubt, in a heartbeat. I'll keep choosing you.
If I had a flower for every time I thought of you… I could walk through my garden forever.
I look at you and see the rest of my life in front of my eyes.
Maybe the only vow we ever need to offer the one we love is this: I will never, not for a sliver of a second, make you feel alone.
His love roared louder than her demons.
Because I could watch you for a single minute and find a thousand things that I love about you.
All of me loves all of you.
I never want to stop making memories with you.
It was always you.
I still haven't figured out how to sit across from you, and not be madly in love with everything you do.
Inspirational Love Quotes for Him
There is no one more beautiful and creative than a woman who is inspired and in love. Send your bae these inspirational love quotes for him.
Don't forget I'm just a girl, standing in front of a boy, asking him to love her."
I saw that you were perfect, and so I loved you. Then I saw that you were not perfect and I loved you even more."
Every cell in my body was telling me that he was my happily ever after.
Being with him had given me the ability to face my inner strength and pain and start living again.
I love you not because of who you are, but because of who I am when I am with you.
If you live to be a hundred, I want to live to be a hundred minus one day so I never have to live without you.
I'm much more me when I'm with you.
If I know what love is, it is because of you.
I want you. All of you. Your flaws, mistakes, imperfections. I want you, and only you.
There is a madness in loving you, a lack of reason that makes it feel so flawless.
She knew she loved him when 'home' went from being a place to being a person.
I realized I was thinking of you, and I began to wonder how long you'd been on my mind. Then it occurred to me: Since I met you, you've never left.
We were together. I forget the rest.
Someone who really loves you sees what a mess you can be, how moody you can get, how hard you are to handle, but still wants you.
By the way, I'm wearing the smile you gave me.
Inspirational Love Quotes for Long Distance Relationships
Hold on to that love because inspiration can bridge the longest distance between two persons very much in love.
True love does not diminish with distance. You carry them with you.
In order to be happy oneself it is necessary to make at least one other person happy.
Love is not maximum emotion. Love is maximum commitment.
Where there is great love, there are always miracles.
Soul mates don't finally meet somewhere at a certain place at a certain time, they're in each other, all along.
It can elate you and deflate you at almost at the exact same time.
The love we give away is the only love we keep.
The best and most beautiful things in this world cannot be seen or even heard, but must be felt with the heart.
Thinking of you keeps me awake. Dreaming of you keeps me asleep. Being with you keeps me alive.
One word frees us of all the weight and pain of life: That word is love.
I wish I could turn back the clock. I'd find you sooner and love you longer.
The greatest thing you'll ever learn Is to love and be loved in return.
I hope you know that every time I tell you to get home safe, stay warm, have a good day, or sleep well what I am really saying is I love you. I love you so damn much that it is starting to steal other words' meanings.
I've decided to stick to love; hate is too great a burden to bear.
Mornings would be better if I woke up next to you.
You can't rush something you want to last forever.
Inspirational Quotes about Life and Love
How you see life and your daily existence reflects the inner turmoil and peace you feel deep in your heart and see in your mind. Feeling loved, contented and inspired can turn your vision into rosy-hued glasses, radically changing your viewpoints. Check AllHappyQuotes.Com for more Quotes about life and love!
Love is our true destiny. We do not find the meaning of life by ourselves alone – we find it with another.
Differences of habit and language are nothing at all if our aims are identical and our hearts are open.
The day the power of love overrules the love of power, the world will know peace.
Love is not handed out, you must be patient, you must be brave and you must have faith.
Love has many forms, true love is an unspoken force that can only be felt, not spoken.
The greatest happiness of life is the conviction that we are loved; loved for ourselves, or rather, loved in spite of ourselves.
Love is the longing for the half of ourselves we have lost.
Loving someone can inspire you to accomplish some of the craziest and most amazing feats you'll ever undertake.
Love yourself first and everything else falls into line. You really have to love yourself to get anything done in this world.
The most important thing in life is to learn how to give out love, and to let it come in.
I have decided to stick with love. Hate is too great a burden to bear.
The more one judges, the less one loves.
Love is so short, forgetting is so long.
Fortune and love favor the brave.
Love is not only something you feel, it is something you do.
How do I inspire my boyfriend?
It's almost every girl's dream to have a boyfriend at one point in their lives. If we all take a trip down memory lane and open our secret diaries, there is that picture of Prince Charming. Well, here you are now and reality has caught up with you. You might be fortunate enough to meet dream boy and even though he might not be that golden head with sapphire eyes, it is a fact that you love him so much it frightens you. How will you inspire him? Let's find out.
Confidence
Have confidence in your man. This is the first way of inspiring him. No matter the number of inspirational quotes you will be able to send him, as long as you don't have confidence in him everything you profess in love for him will be in vain.
Show the world around you that you own him. How else will other potential ladies keep off? Unless you are really unsure of what both of you are doing, you should feel free to publicize your relationship status. When you meet take selfies. Tag along some friends to have fun with the two of you. Be open that you two are now a couple.
If he is okay with it, post your pictures in different social media platforms to show him that you have confidence in him. When you two are walking, get closer to him. When you meet somebody you know introduce him, without any shame. He is your boy boyfriend now, isn't he?
Creativity
Now that all is done in declaring that he is now your man, add some spice into your relationship. Men can sometimes, if not all the time, be boring especially when limited by a few constraints you imposed into your relationship. It is your role to turn up the heat and get things spicy. Come up with new hang out places and try out different delicacies with him. Dress in a fashion you know will please him to keep his eyes on you. Believe me, you may not notice it, but then he'll be truly appreciative of your efforts
Show some love
In doing all these things mentioned above, never forget that he is your boyfriend. Don't get too busy trying to impress him. Remember, all he needs is you. You are the greatest thing that happened to him in his eyes. Spend a lot of time together to cultivate the chemistry you two have.
Cuddle and kiss to show him physical affection. Send him inspirational love quotes to show him emotional affection. Be there whenever he needs you. Slowly but surely, like a flower, your relationship with blossom beautifully. And before you know it, you may have found the prince charming destined to save the damsel in distress you for the rest of your life.
How do you inspire a girl?
Do you really want to inspire that girl out there? It's your girl alright, but you can't help the urge to make her feel more special. You are longing to have that tiniest sneak peek into her mind to know what she really wants and how you can please her.
The good news is that you do not need any psychic powers to unlock her mind. The only way to a lady's mind is through her heart. Journey with me as I unravel a few relationship secret key points and you'll be able to know how to make her feel inspired.
Getting in tune with her feminine side
Psychologically, everyone is born with a mind composed of a feminine and masculine side. Believe it or not, all guys out there including you, have a mind of a woman inside them. It may be hard to admit but you can have a fun time proving this with a biology research. It is how we are all anatomically made.
For you to make her feel special, you have to get in line with the girly aspect of yourself. You may think it is hard, but it actually isn't. The very fact that you are reading this article and looking for inspirational love quotes is proof that you have already tapped into it.
There is nothing to be ashamed of. It will give you an upper hand in relationships. All you need to do is to embrace this reality more. You will be able to discover a lot about her since the way both of you will relate to each other's wants and wishes will have now graduated to a whole new level.
Appreciate her qualities
There is no better way of inspiring anyone than through appreciation. The first thing you must do when the two of you meet is to compliment her. This is a golden rule for relationships. Girls spend hours on makeup just to look glamorous for you she may not be perfect on it but she sure took time to work on making herself presentable for you.
If she can cook, compliment her. Don't let all her efforts go unnoticed. She could have moved heaven and earth to find those special ingredients for you to respond to all her efforts with coldness. Girls are taught to think that food is the way to a man's heart. For her to take time to cook for you simply shows how much she wants to show her love and needs it to be appreciated in return.
Insensitive honesty
What if she is not a stylish dresser? What if she did not meet up with your expectations of being a Michelin chef in the kitchen? Do her culinary skills disappoint you? Well, nobody is perfect and we all know that every rose has its thorn.
Girls are very sensitive. There are some things not worth mentioning. If you're really aching to be honest with her because you love food too much. Then do it in a very sweet and endearing way.
Many guys don't know the difference between being honest and just being brutal. Before you give her your honest opinion, ask yourself this question, "to what end would you risk being stupidly honest with comments about her?" I warn you not to risk it. Even the sweetest inspirational love quotes may not be able to save you from her wrath.
In order for you to inspire your girl, you need to be wise. You need to be sensitive as she is. As you show her your love and season your romantic relationship with inspirational love quotes, always keep in mind that all she needs for inspiration is you.
Different Ways to Inspire Loved Ones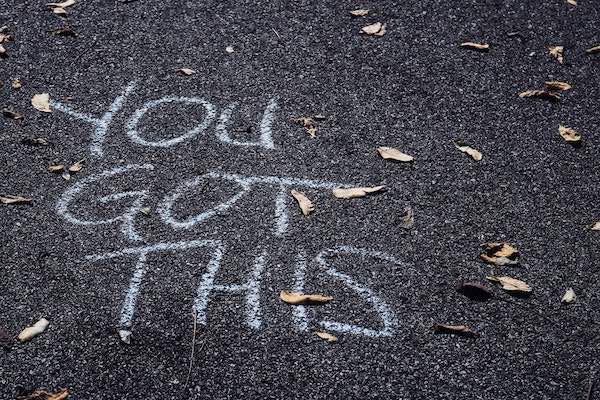 Celebrate love with these short love quotes
Love is beautiful. All you need to do is to share some of it with those closest to your heart. The short love quotes in this article will empower you to give loved ones inspiration.
Saying or sharing these sweet nothings with them will help build up and establish rock-steady relationships that will last you a lifetime.
Share away, garden together, meditate, rest and blow their minds off the sweetness each of these love quotes illustrates. And, let us know in the comments below which of these love quotes is your all-time favorite!