"Nothing can stop the man with the right mental attitude from achieving his goal; nothing on earth can help the man with the wrong mental attitude." – Thomas Jefferson
Self-esteem answers the question: "How do I feel about the way I am"? It is the personal attitude of a person to their advantages and disadvantages and the whole being. Each of us is an individual and is characterized by a certain group of qualities. From their combination, dependence, and cooperation, a personality is created.
As time passes, we learn to acquire a certain attitude towards ourselves. The level of our self-esteem is often affected by outside factors; it is highly dependent on our skills, upbringing, beliefs or how others perceive us.
Self Esteem Motivation Quotes
We know that the self-esteem quotes themselves will not suddenly ignite the flame within you. However, it will encourage you to reflect on it. Deep and useful lessons can be learned from this exercise.
Therefore, we can bravely and without fear, say that positive self-esteem quotes are always worth having at hand to remind us of the importance of approaching each other with compassion. We have provided you with the sentences that will inspire you to improve your well-being.
They will help you to work on yourself and boost your low self-esteem or, perhaps, just cheer you up. Many famous people have spoken about their self-esteem, thus adding a tiny bit to the great building of wisdom that supports humanity in their daily struggles.
Thanks to these people, you, too, can feel the enormous power that comes from simple self-esteem quotes.
Low Self Esteem Quotes
Sometimes people with low self-esteem will try to punish you for caring about them.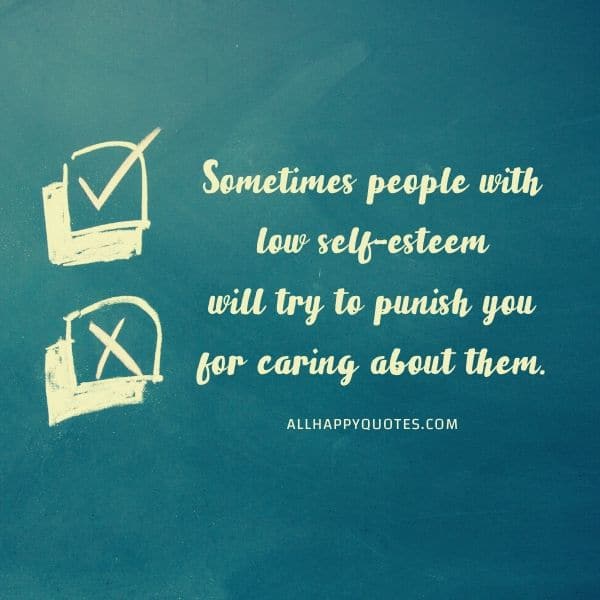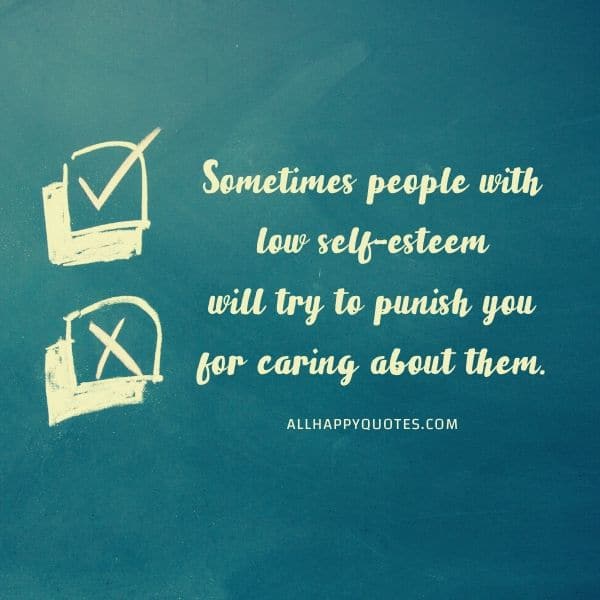 I think high self-esteem is overrated. A little low self-esteem is actually quite good. Maybe you're not the best, so you should work a little harder.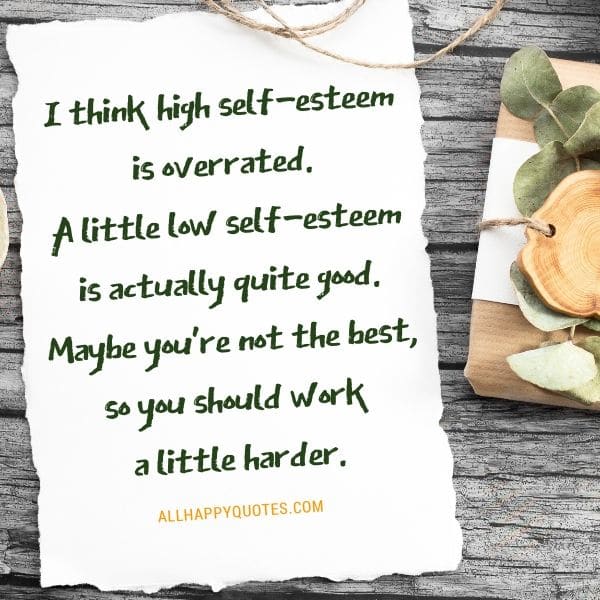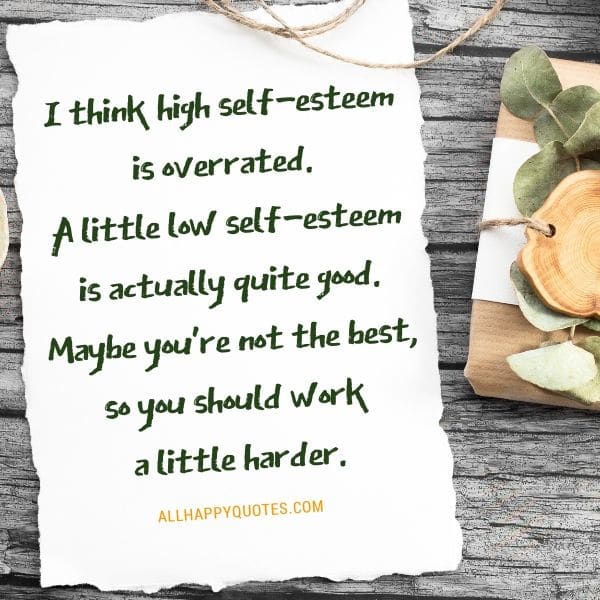 Low self-esteem is like driving through life with your hand-brake on.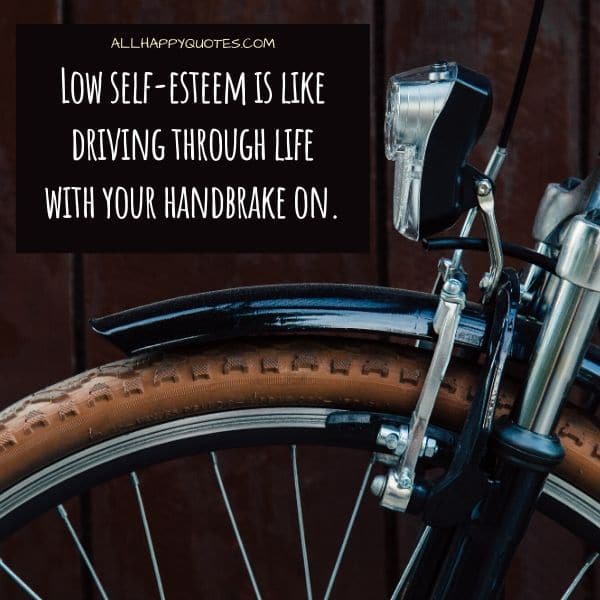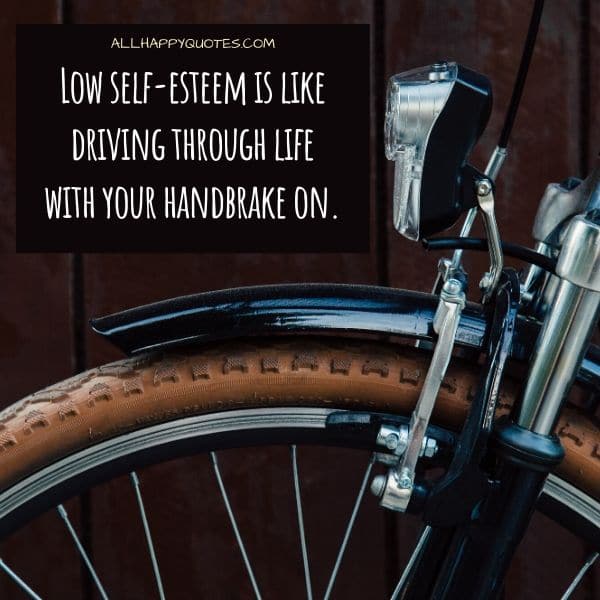 Low self-esteem is no better home to take a refuge. It does not keep you comforted from any danger; it keeps you confined away from your real belongings!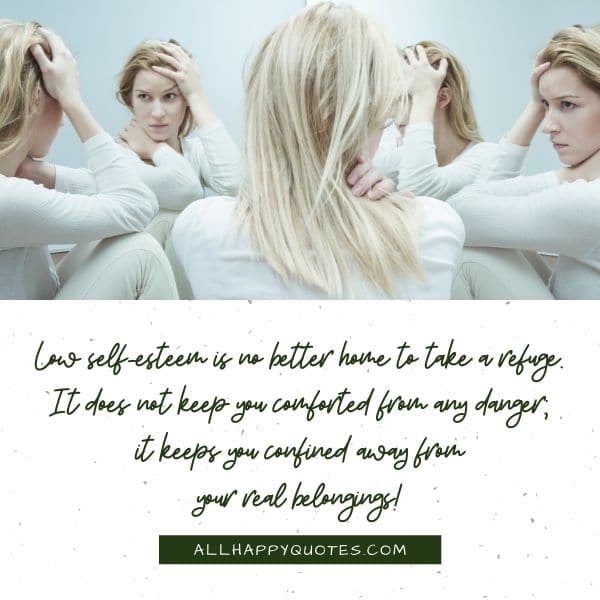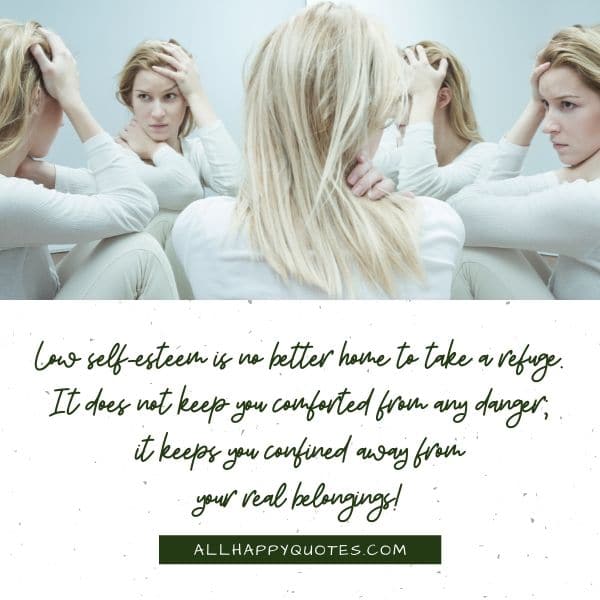 Lack of confidence is what makes you want to change somebody else's mind. When you're OK, you don't need to convince anyone else in order to empower yourself.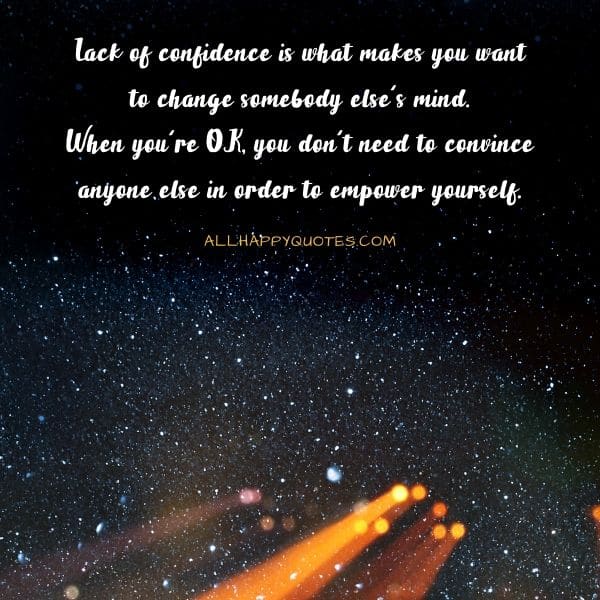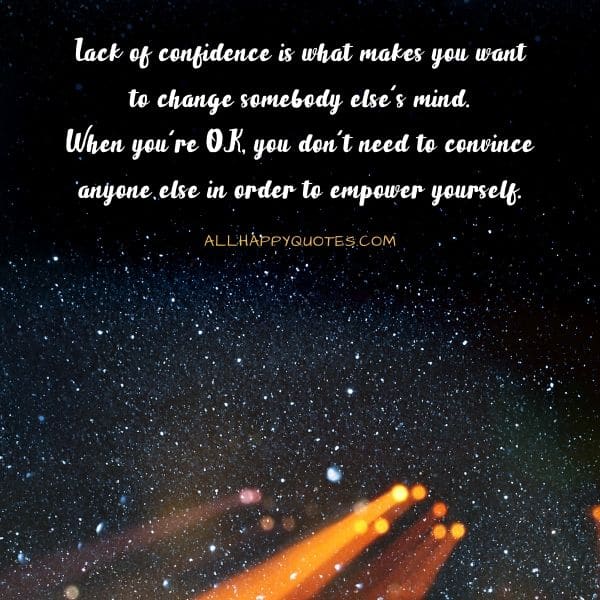 Most people with low self-esteem have earned it.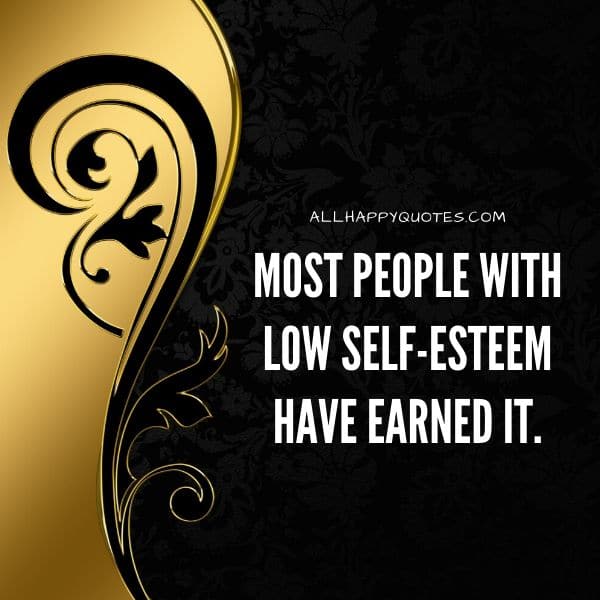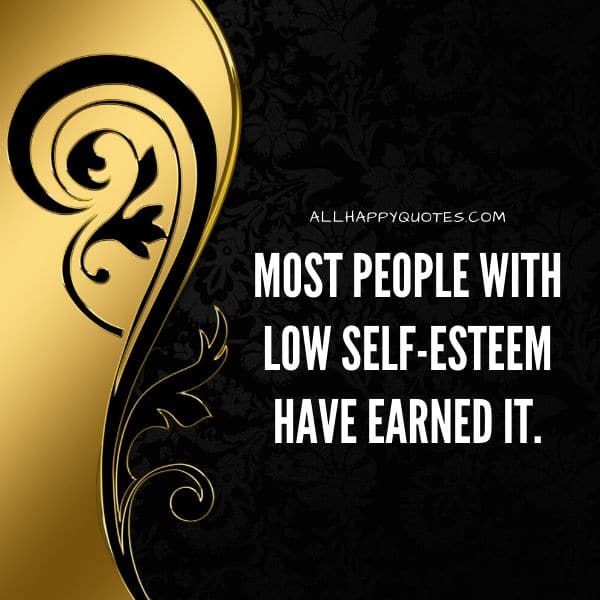 Esteem cannot be where there is no confidence, and there can be no confidence where there is no respect.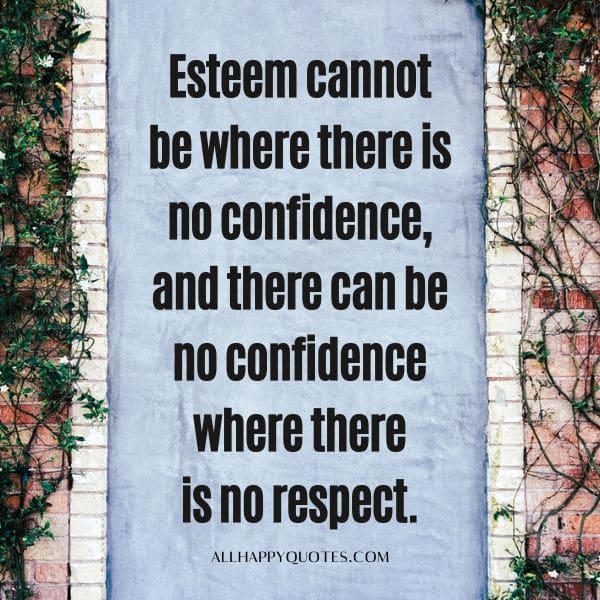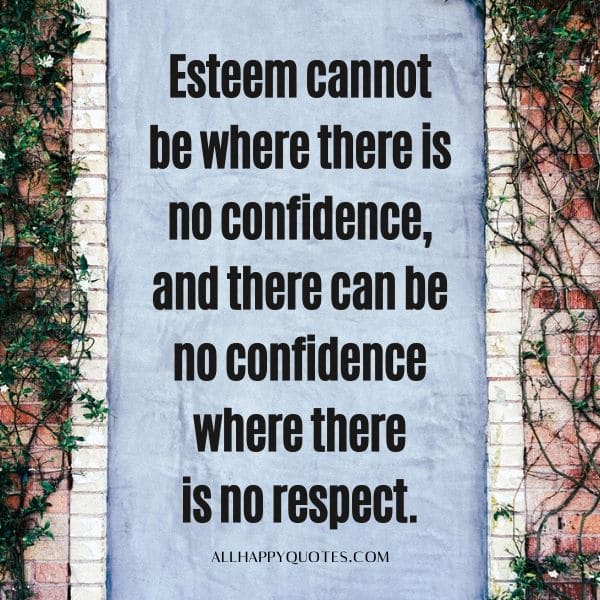 If you have no confidence in self, you are twice defeated in the race of life.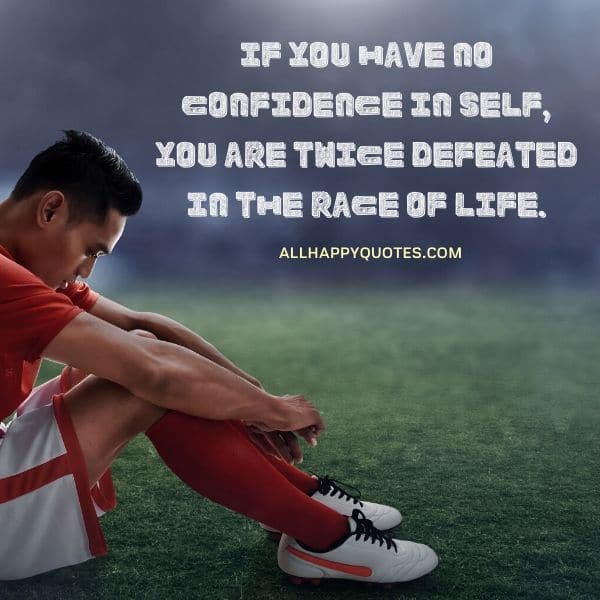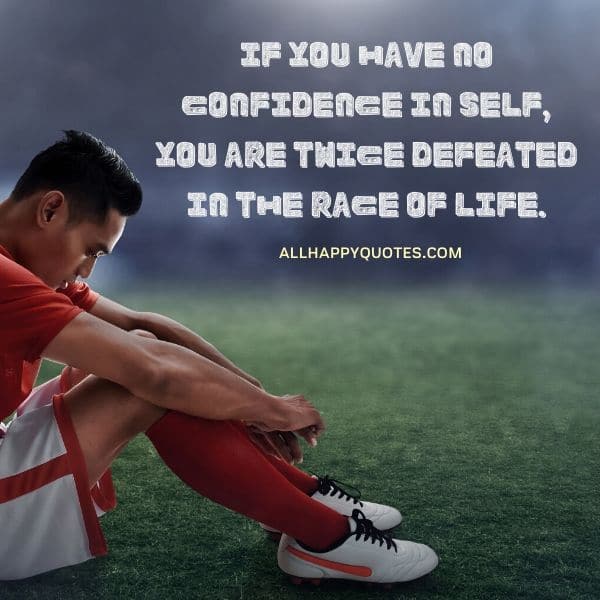 When you are in the grips of low self-esteem, it's painful, and it certainly doesn't feel like pride. But I believe that this is the dark, quieter side of pride thwarted pride.
Low self esteem involves imagining the worst that other people can think about you.
Positive Self Esteem Quotes
You've been criticizing yourself for years and it hasn't worked. Try approving of yourself and see what happens.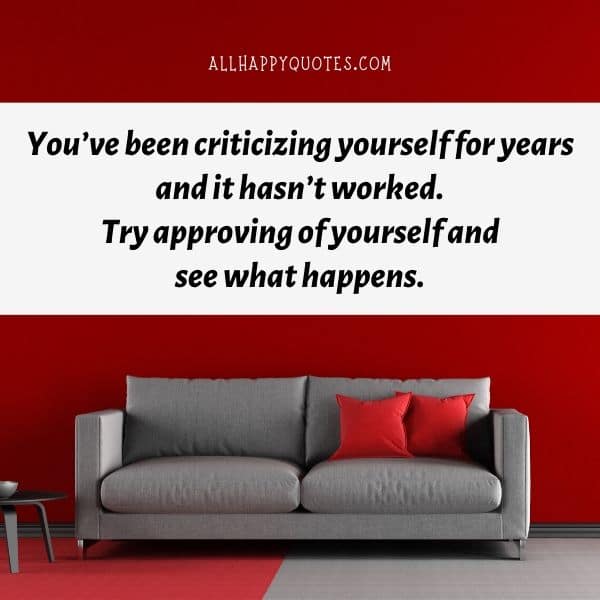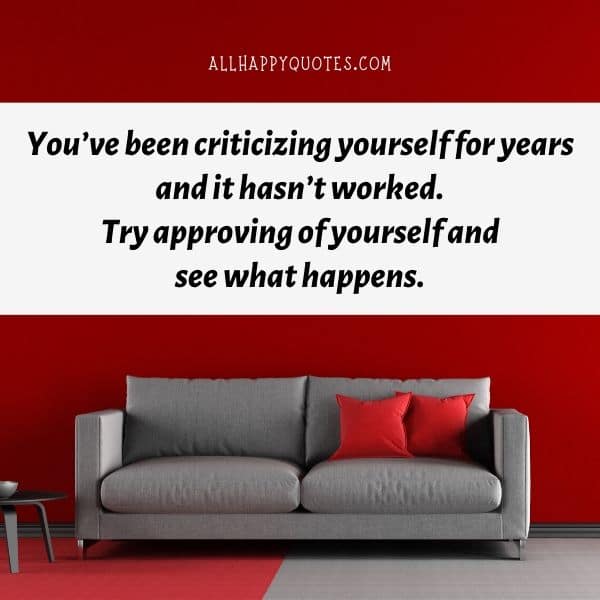 =
Believe in yourself! Have faith in your abilities! Without a humble but reasonable confidence in your own powers you cannot be successful or happy.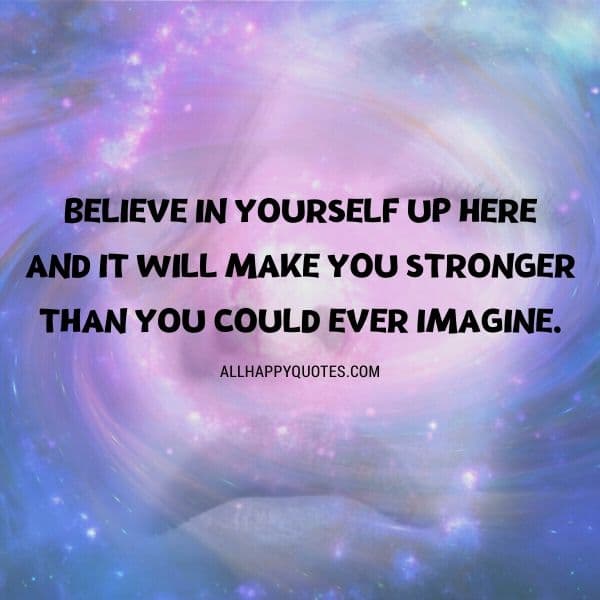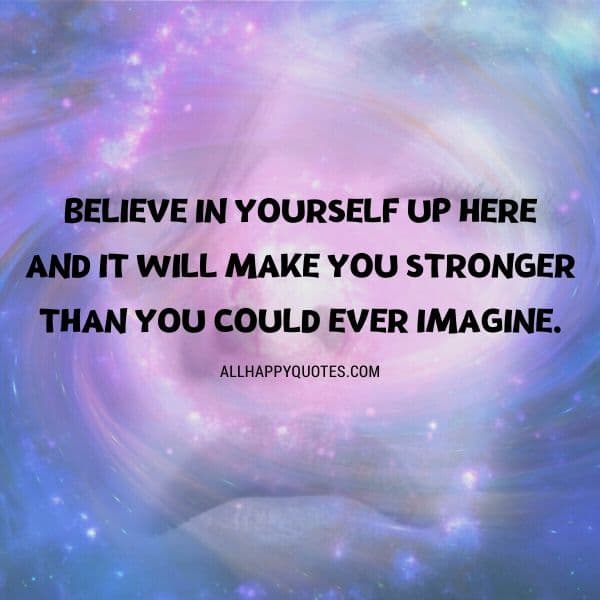 You can have anything you want if you are willing to give up the belief that you can't have it.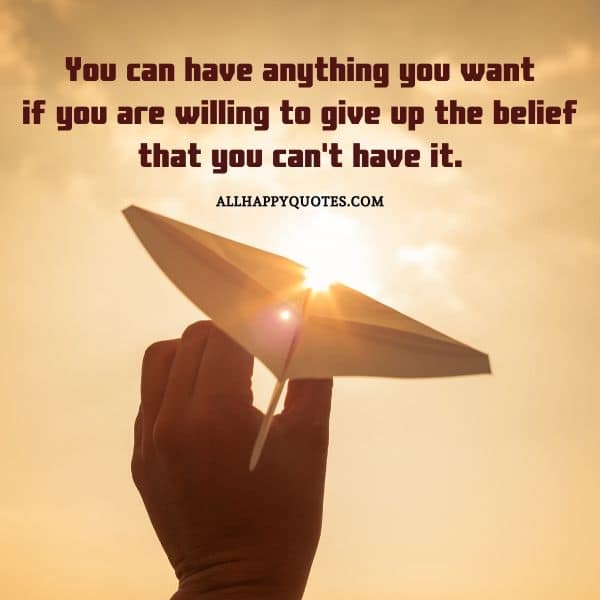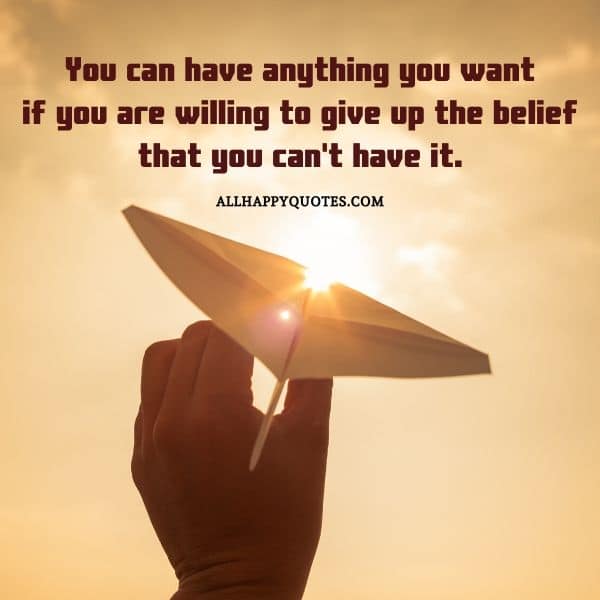 I am my own experiment. I am my own work of art.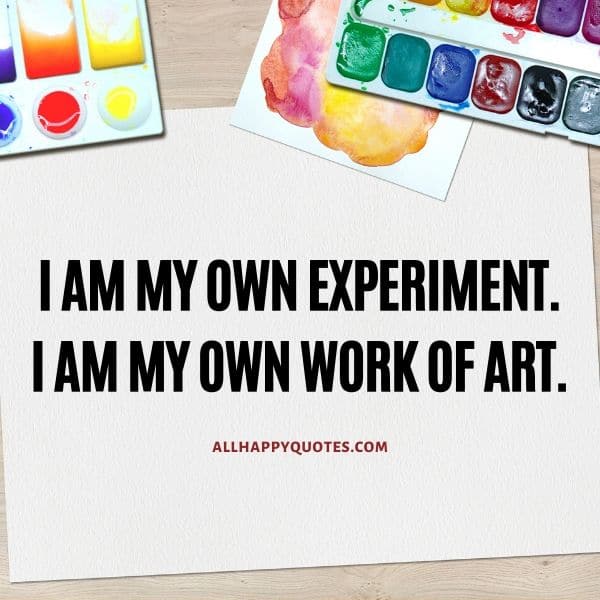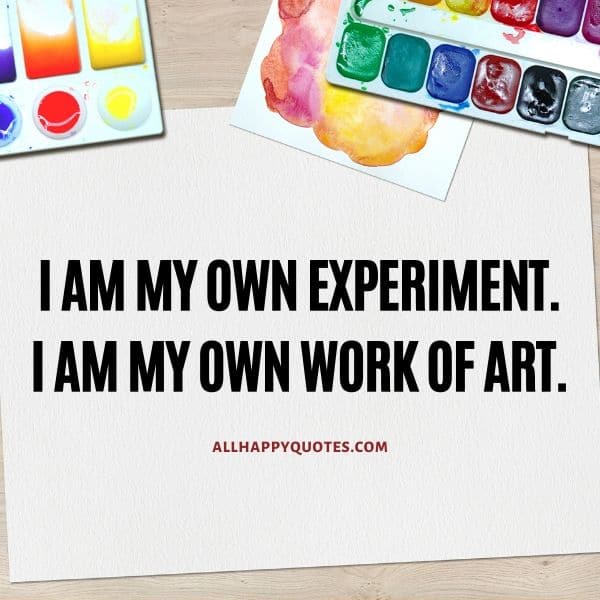 Keeping busy and making optimism a way of life can restore your faith in yourself.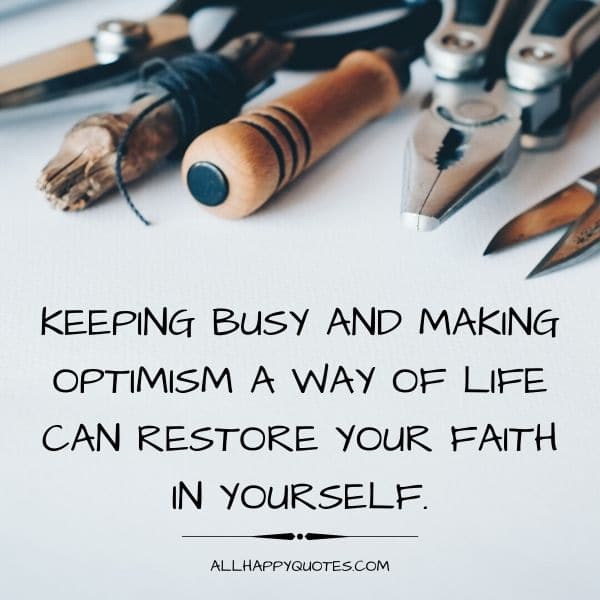 Believe in yourself up here and it will make you stronger than you could ever imagine.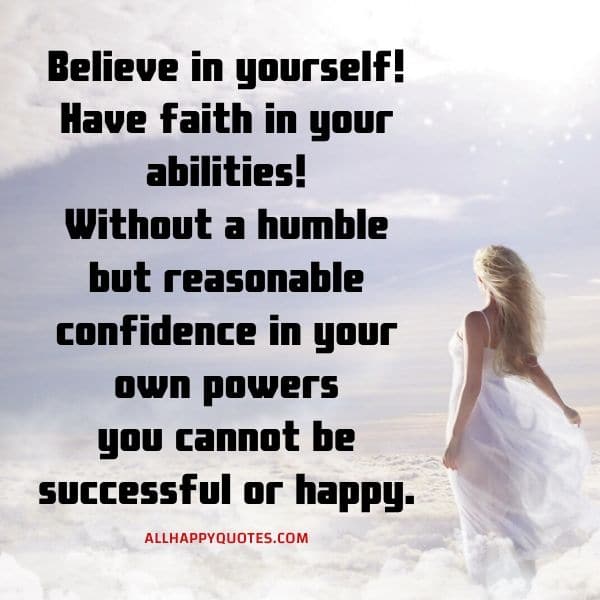 To love yourself right now, just as you are, is to give yourself heaven. Don't wait until you die. If you wait, you die now. If you love, you live now.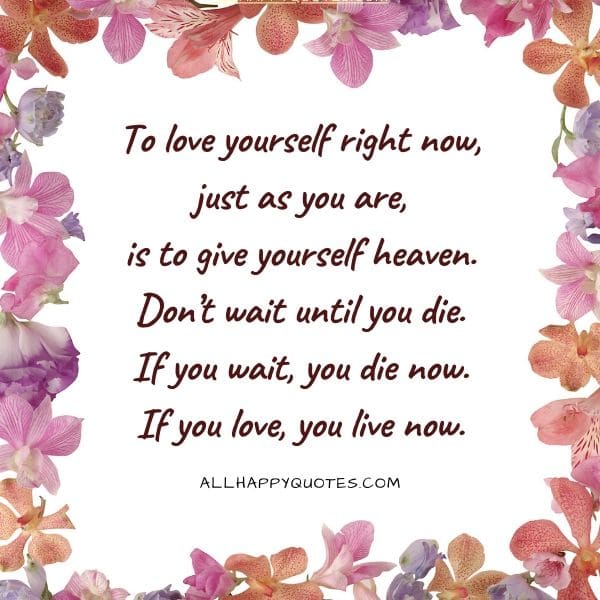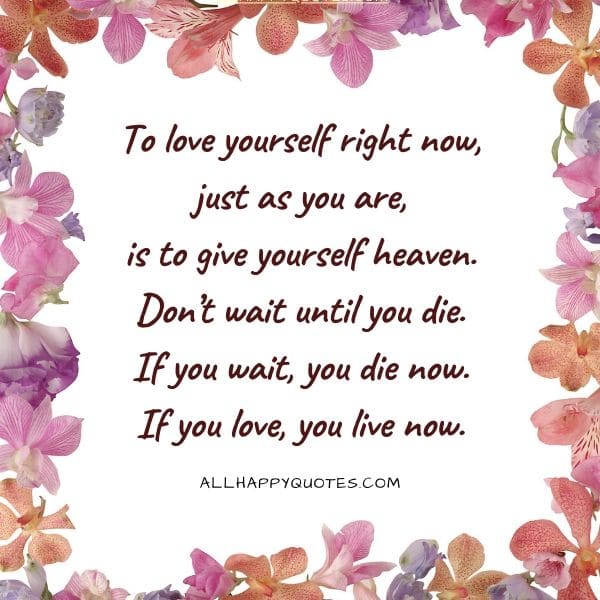 It is not the mountain we conquer but ourselves.
If you are insecure, guess what? The rest of the world is too. Do not overestimate the competition and underestimate yourself. You are better than you think.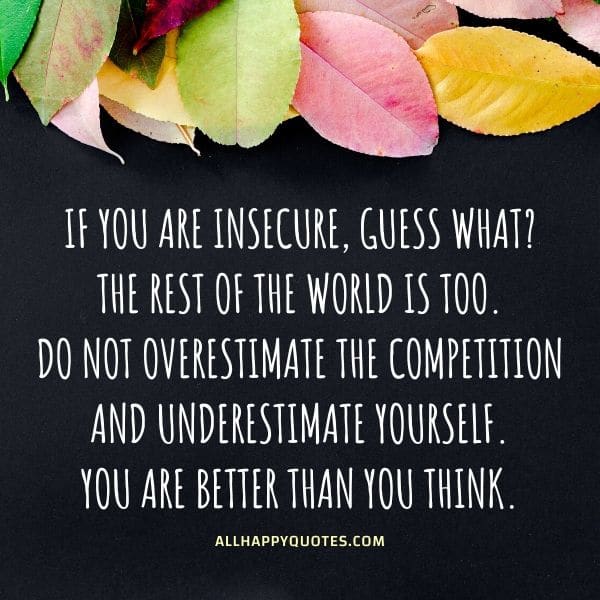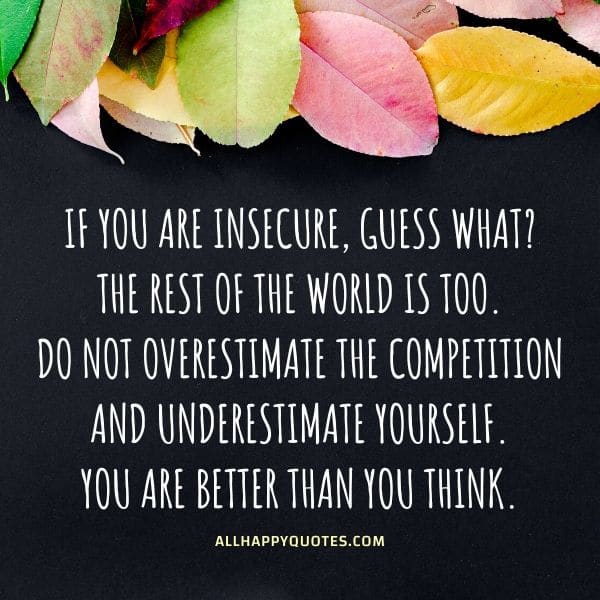 Confidence comes not from always being right but from not fearing to be wrong.
High Self Esteem Quotes
Why should we worry about what others think of us, do we have more confidence in their opinions than we do our own?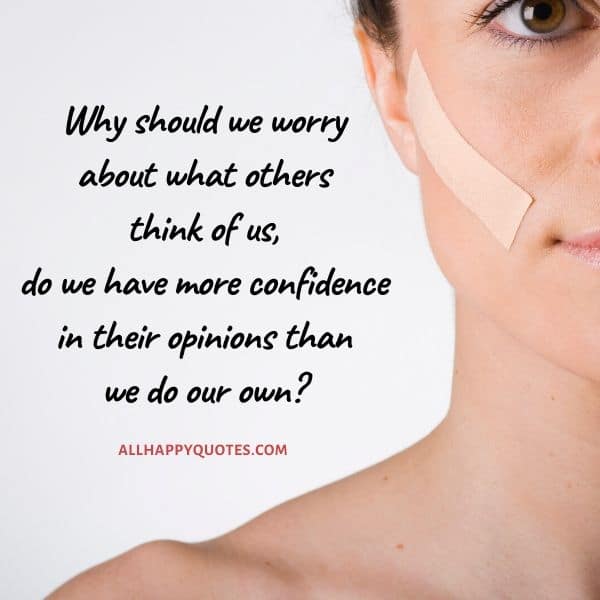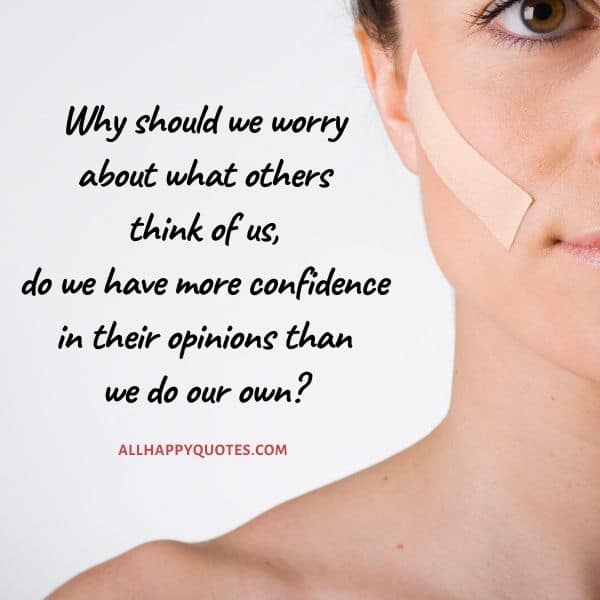 <
Accept yourself as you are right now.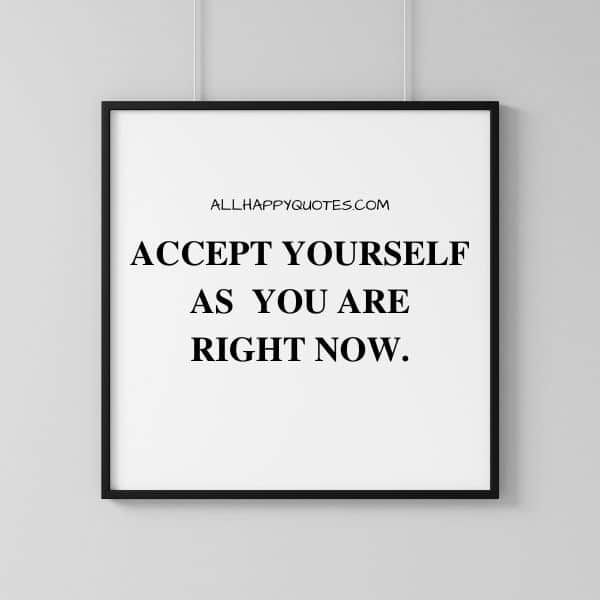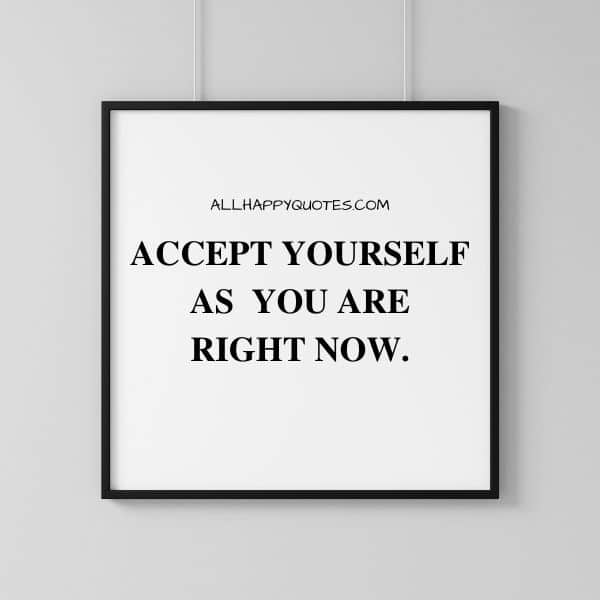 The better you feel about yourself, the less you feel the need to show off.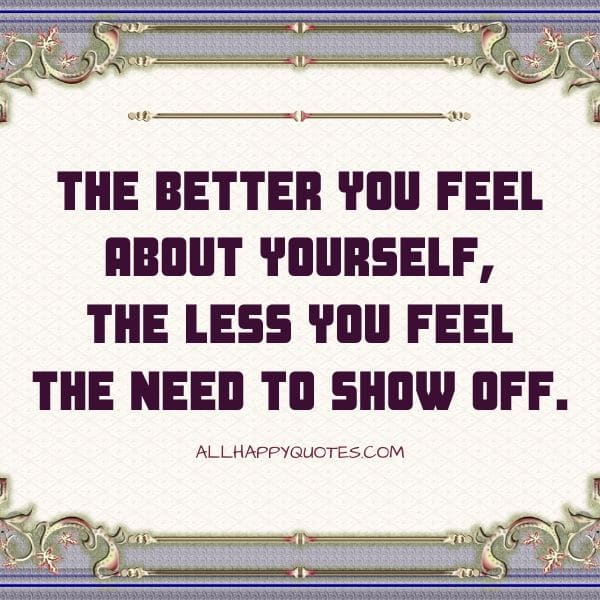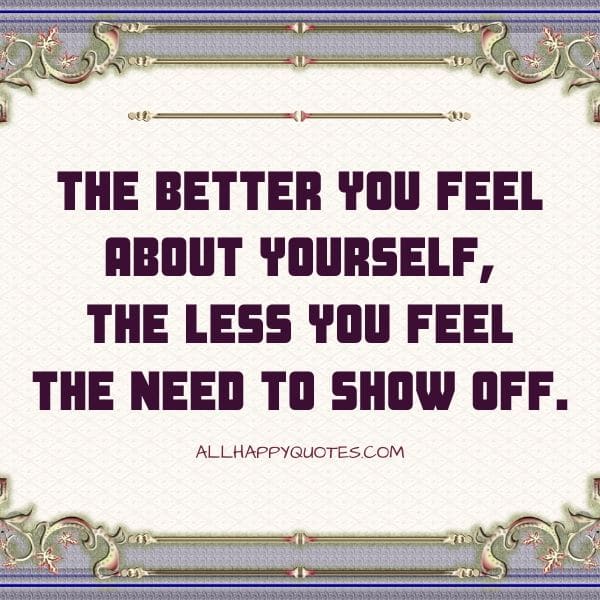 You are not your mistakes; they are what you did, not who you are.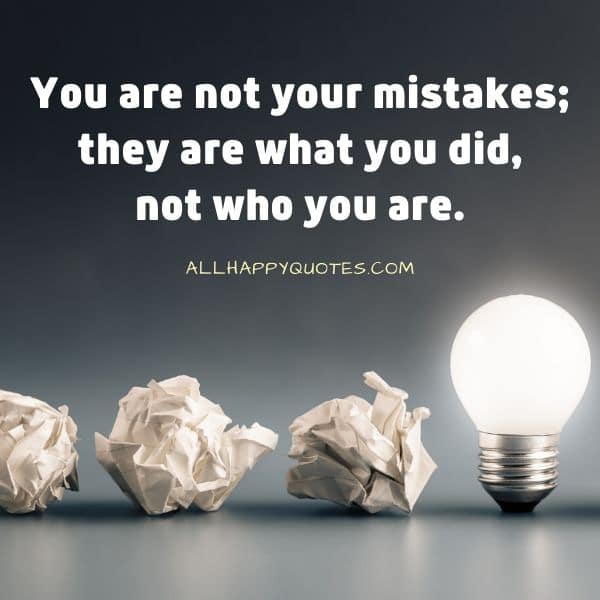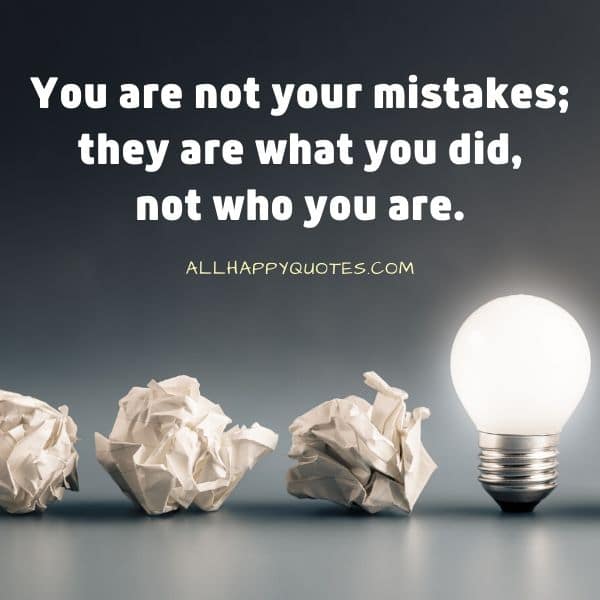 Remember always that you not only have the right to be an individual, you have an obligation to be one.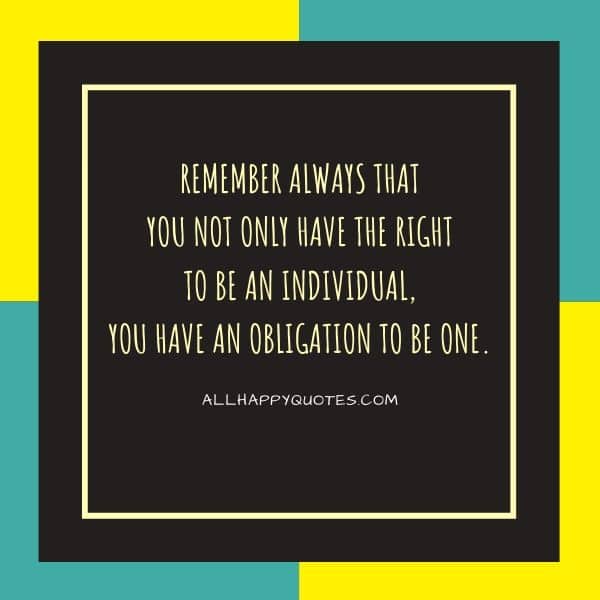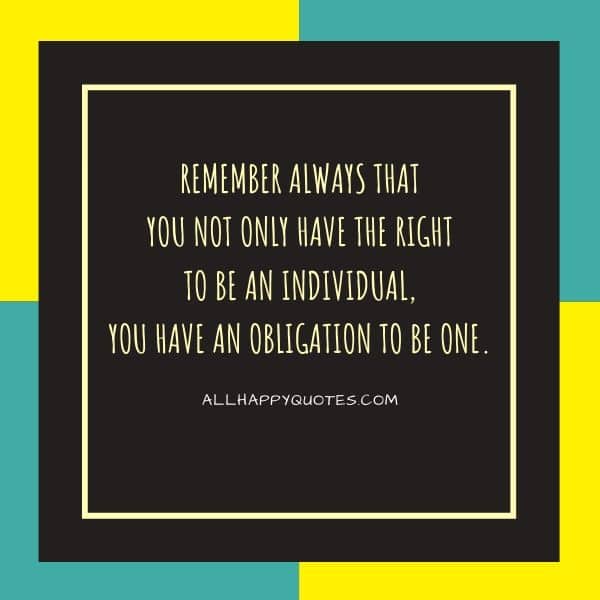 What lies behind us and what lies before us are tiny matters compared to what lies within us.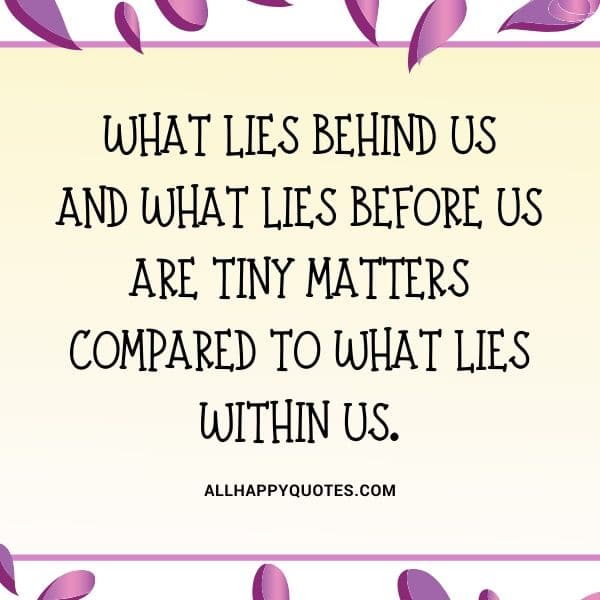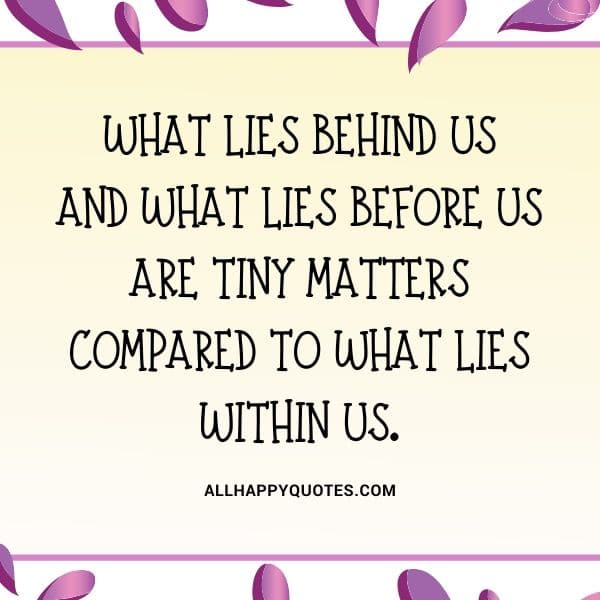 Every person is the creation of himself, the image of his own thinking and believing. As individuals think and believe, so they are.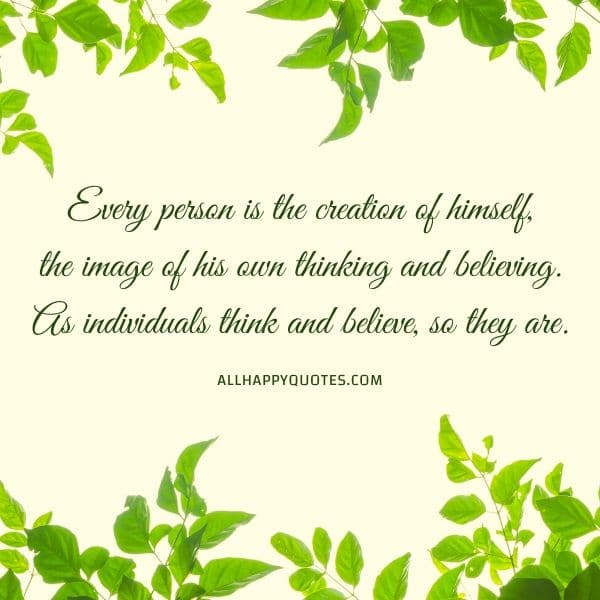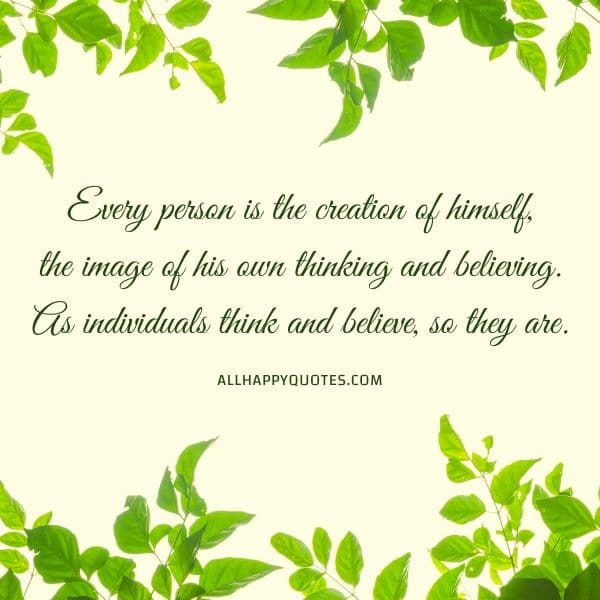 A woman is like a tea bag – you never know how strong she is until she gets in hot water.
Self-care is never a selfish act–it is simply good stewardship of the only gift I have, the gift I was put on earth to offer to others.
One's dignity may be assaulted, vandalized and cruelly mocked, but it can never be taken away unless it is surrendered.
Self Esteem Booster Quotes
Until you value yourself, you won't value your time. Until you value your time, you will not do anything with it.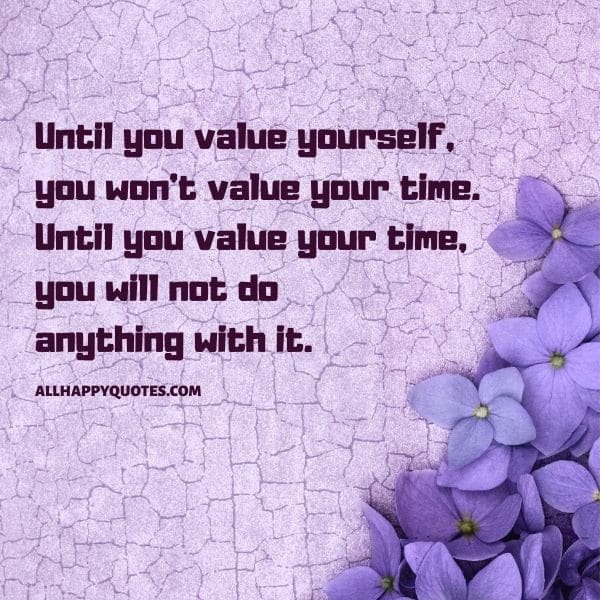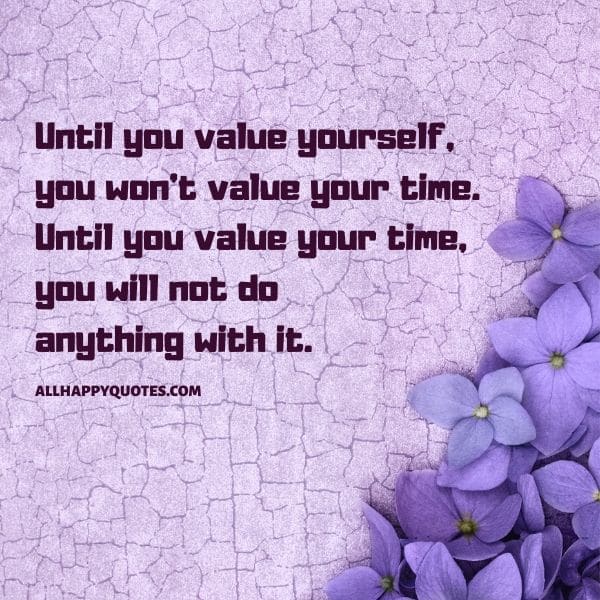 Every person is the creation of himself, the image of his own thinking and believing. As individuals think and believe, so they are.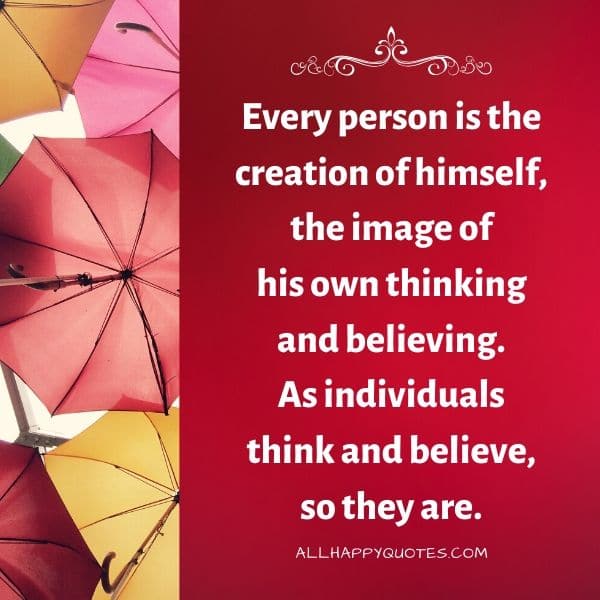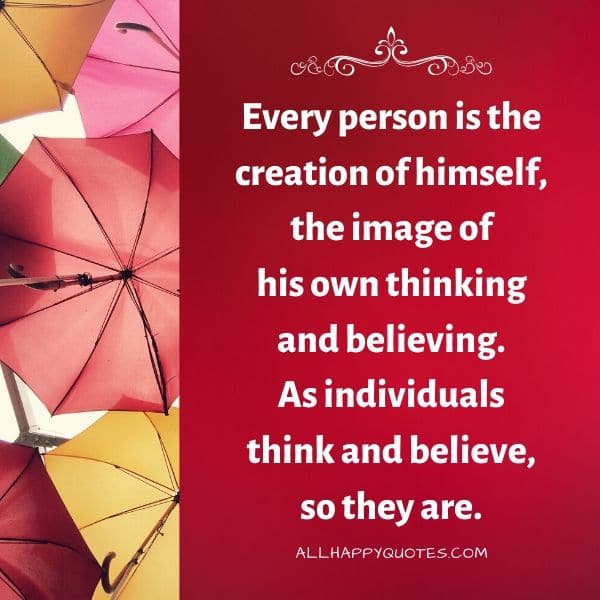 One of the most courageous things you can do is identify yourself, know who you are, what you believe in and where you want to go.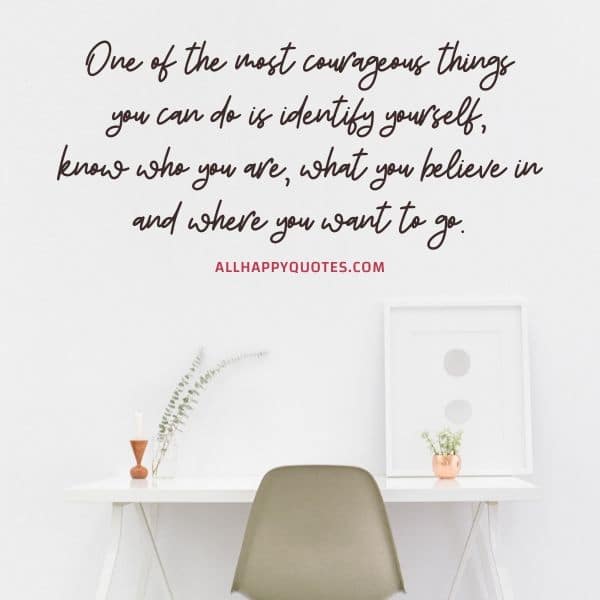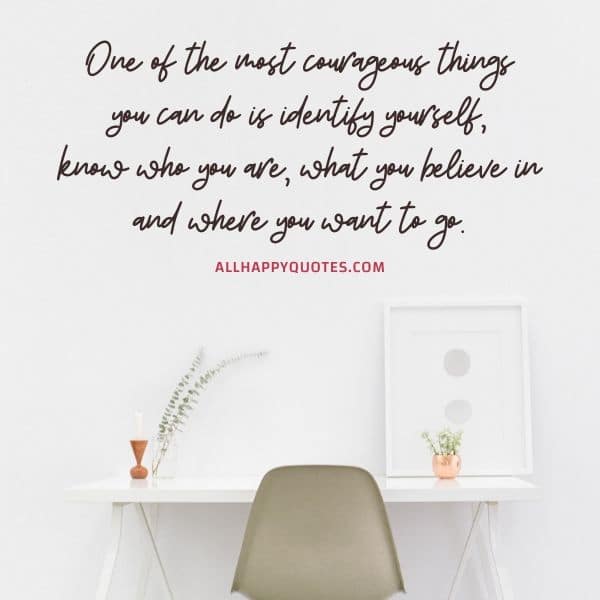 Never be bullied into silence. Never allow yourself to be made a victim. Accept no one's definition of your life; define yourself.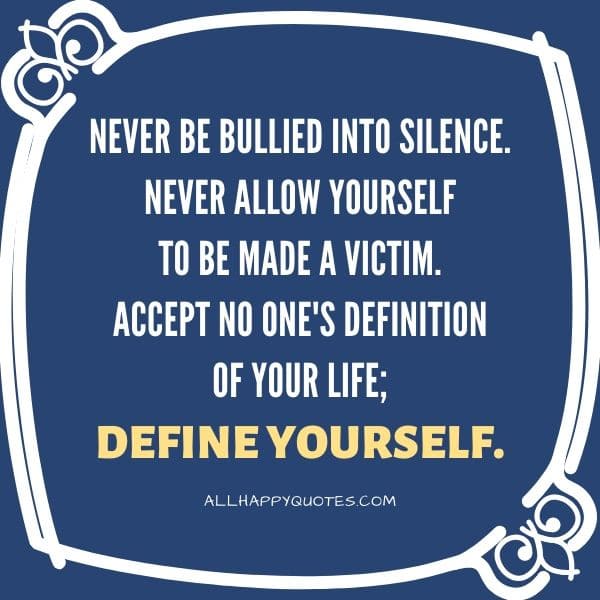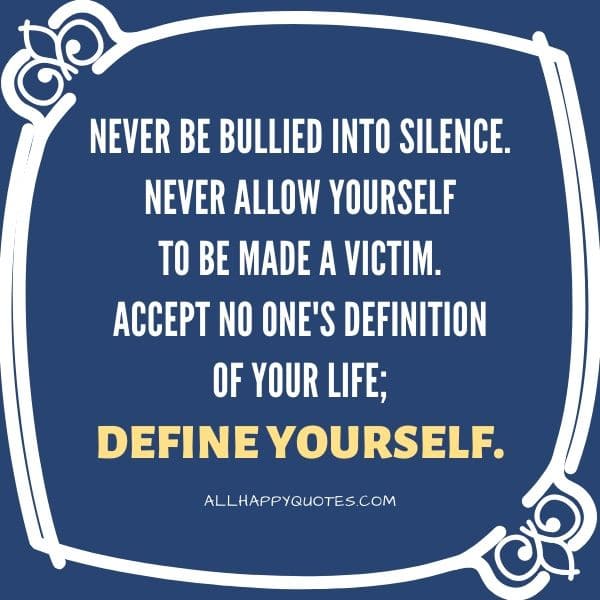 To establish true self-esteem, we must concentrate on our successes and forget about the failures and the negatives in our lives.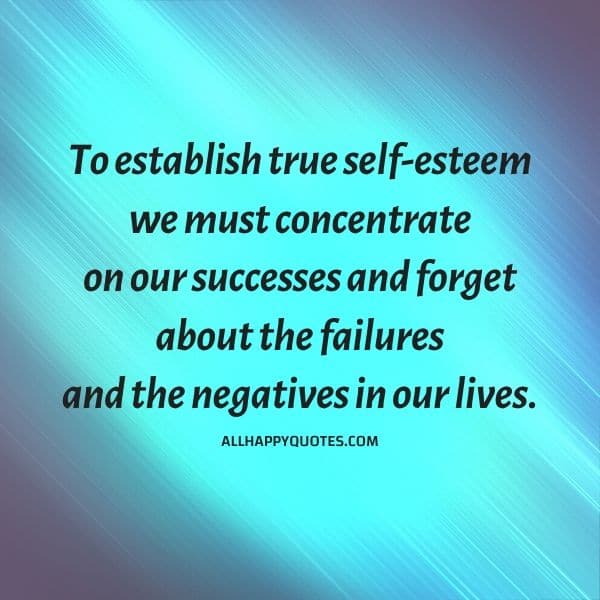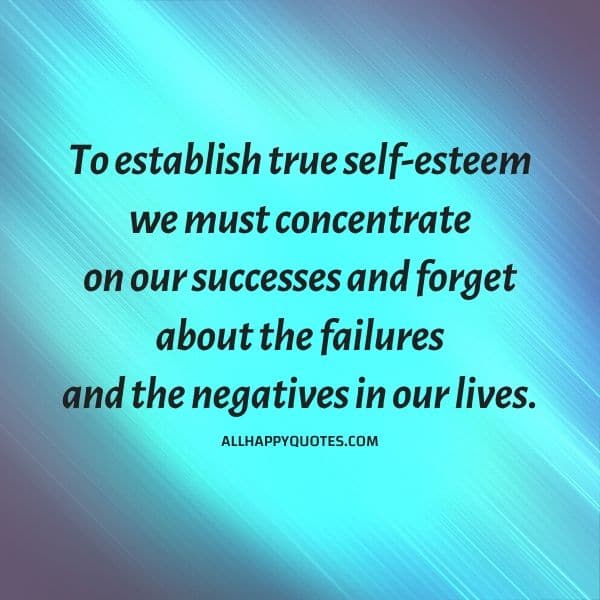 Who looks outside, dreams; who looks inside, awakes.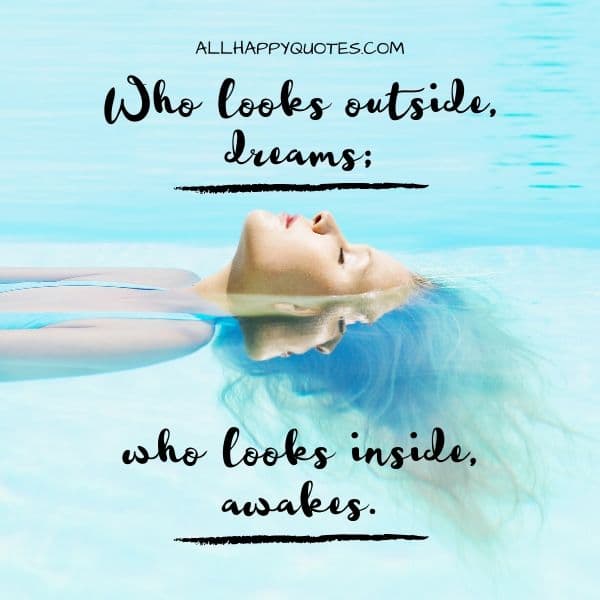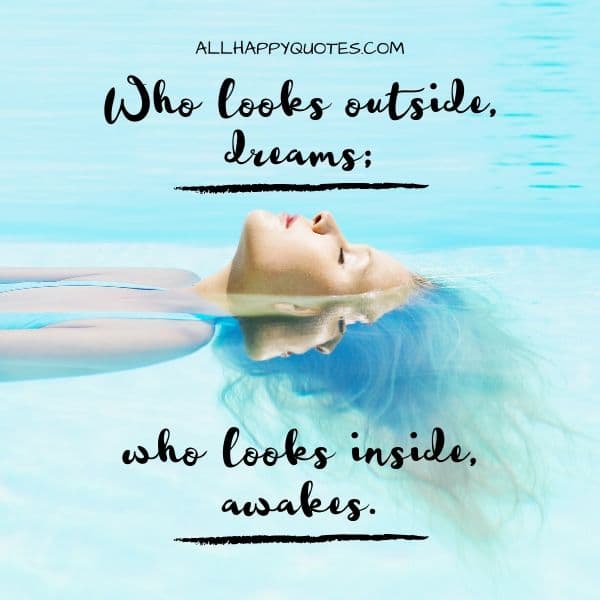 Strong women don't play victim, don't make themselves look pitiful, & don't point fingers. They stand & they deal.
She made broken look beautiful and strong look invincible.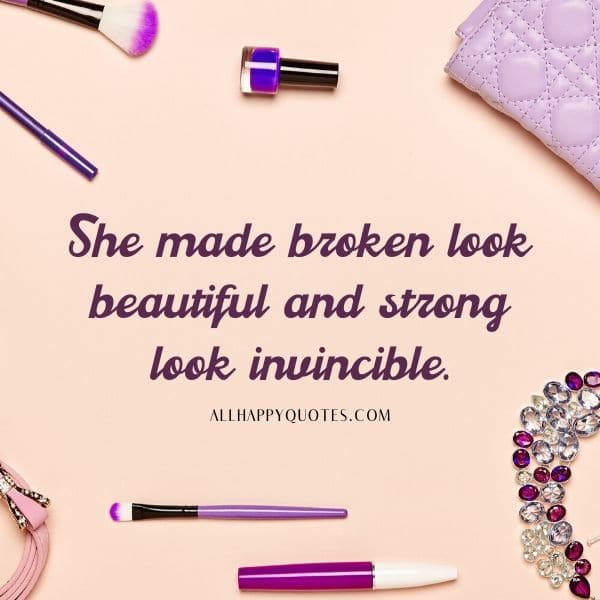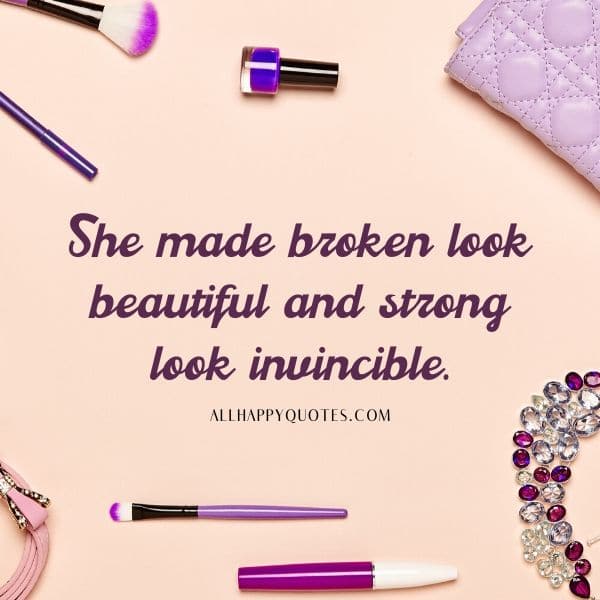 You are very powerful, provided you know how powerful you are.
Self Esteem Motivational Quotes
Be that strong girl that everyone knew would make it through the worst, be that fearless girl, the one who would dare to do anything, be that independent girl who didn't need a man; be that girl who never backed down.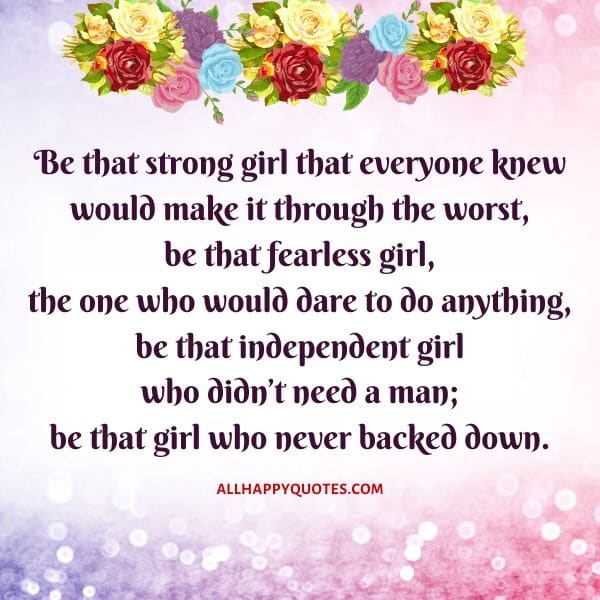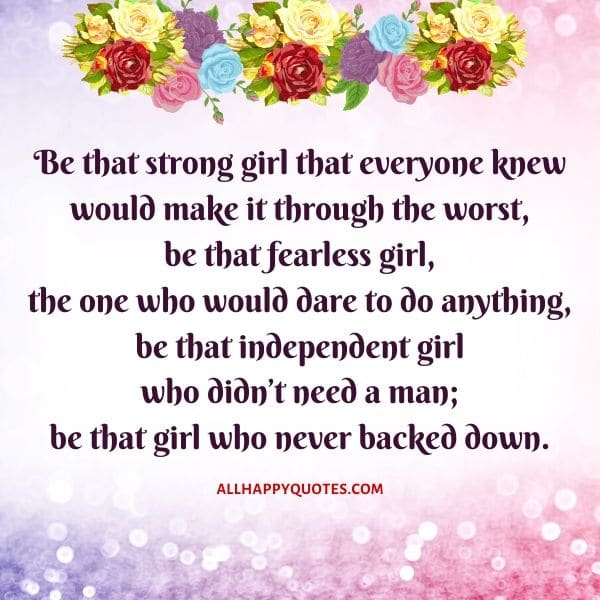 We must believe that we are gifted for something and that this thing, at whatever cost, must be attained.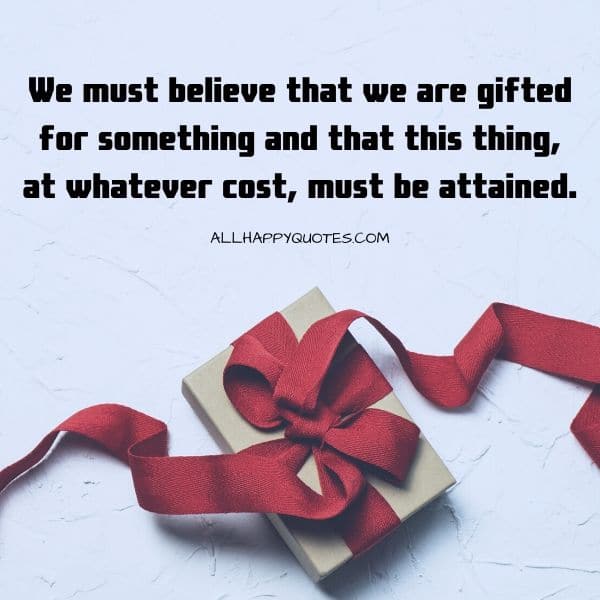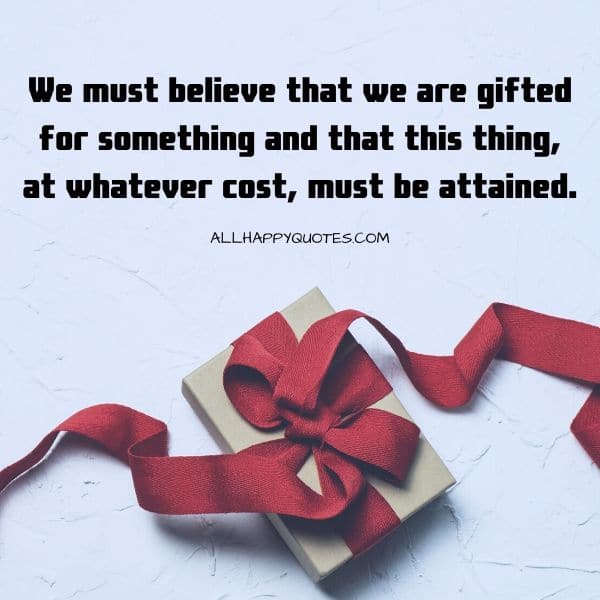 Learn from the mistakes of others. You can't live long enough to make them all yourself.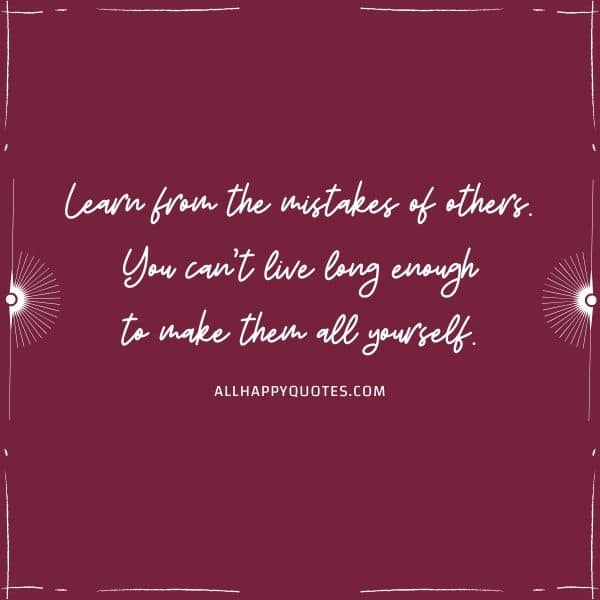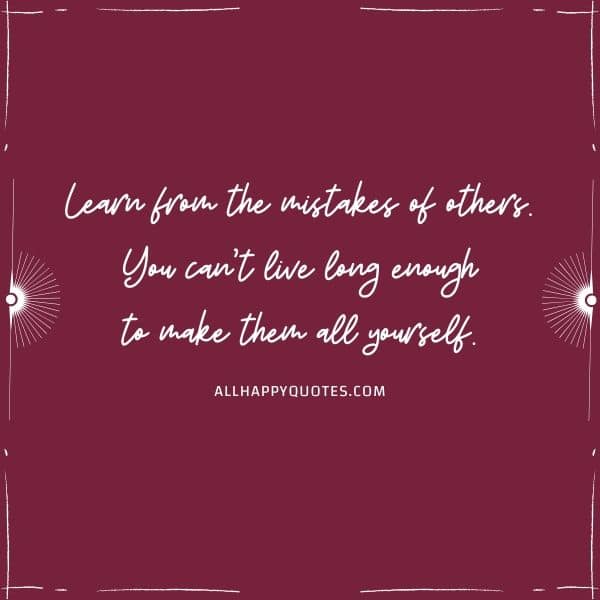 Insecure people only eclipse your sun because they're jealous of your daylight and tired of their dark, starless nights.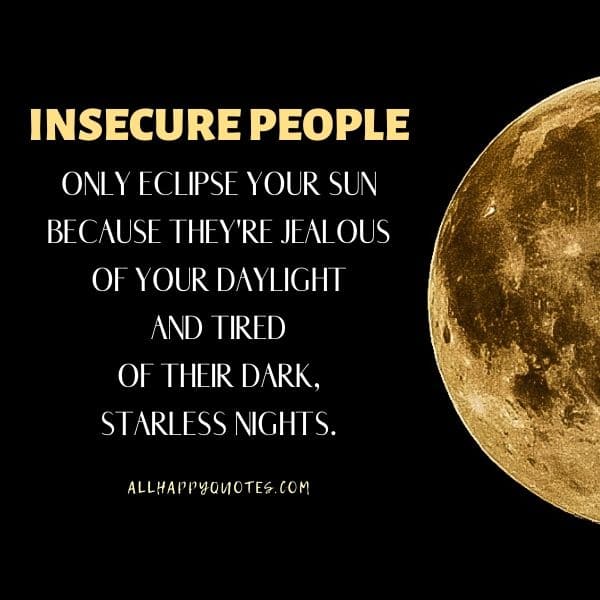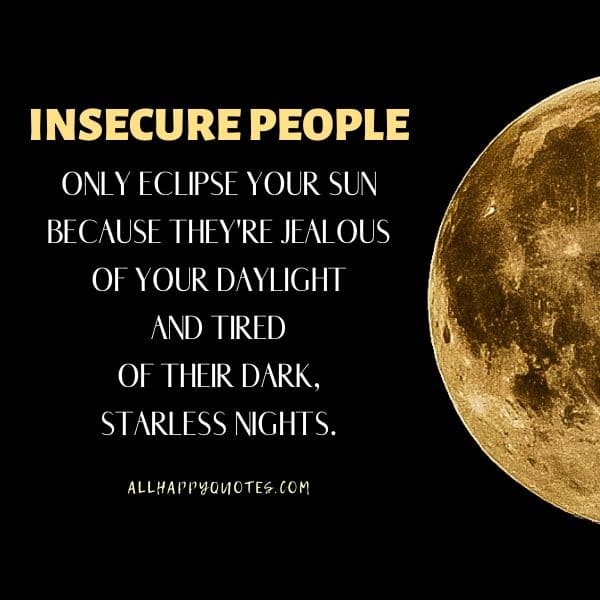 To establish true self-esteem we must concentrate on our successes and forget about the failures and the negatives in our lives.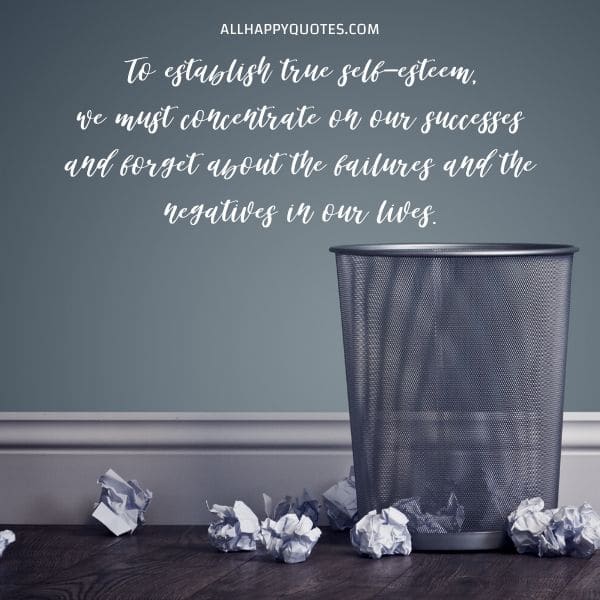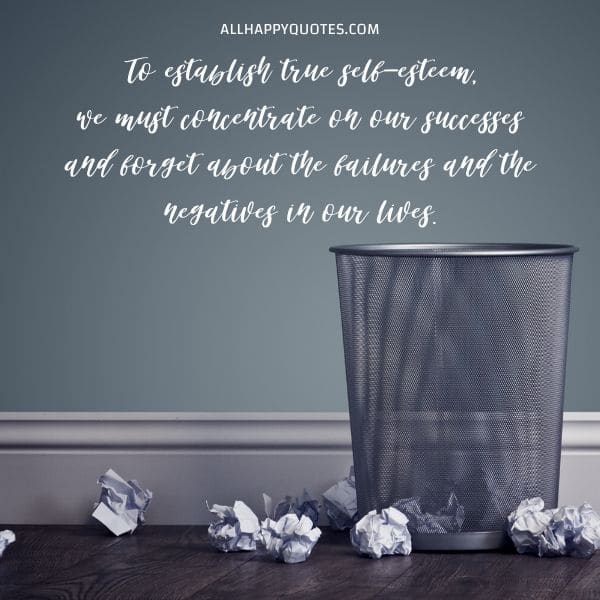 Be strong enough to stand alone, smart enough to know when you need help, and brave enough to ask it.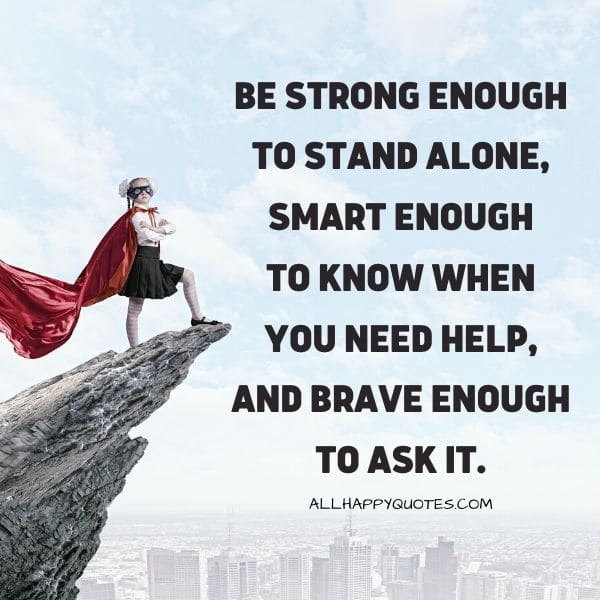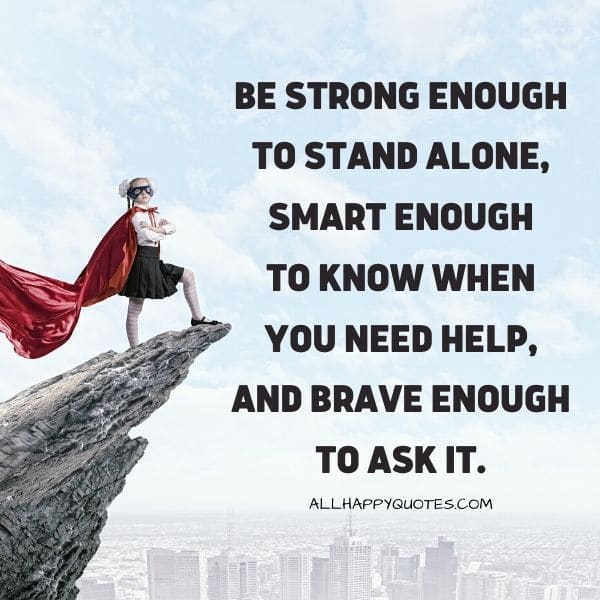 Start loving yourself and everything else will come.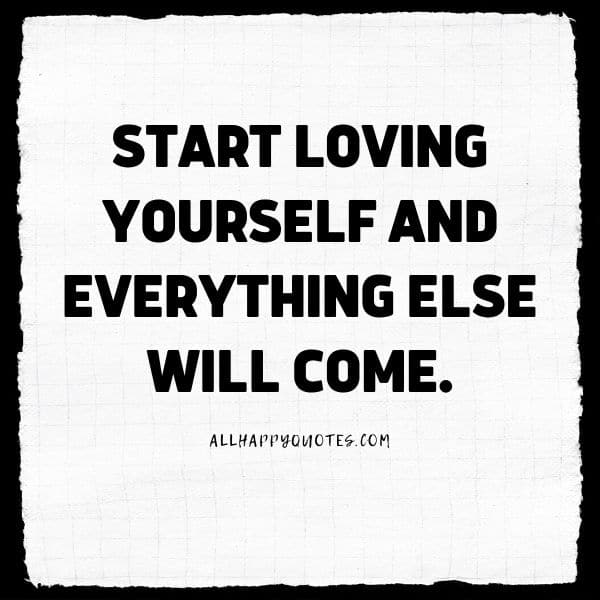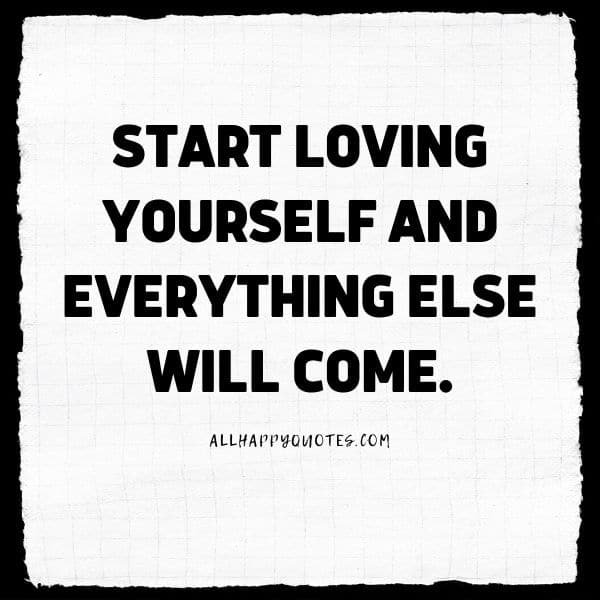 We are what our thoughts have made us; so take care about what you think. Words are secondary. Thoughts live; they travel far.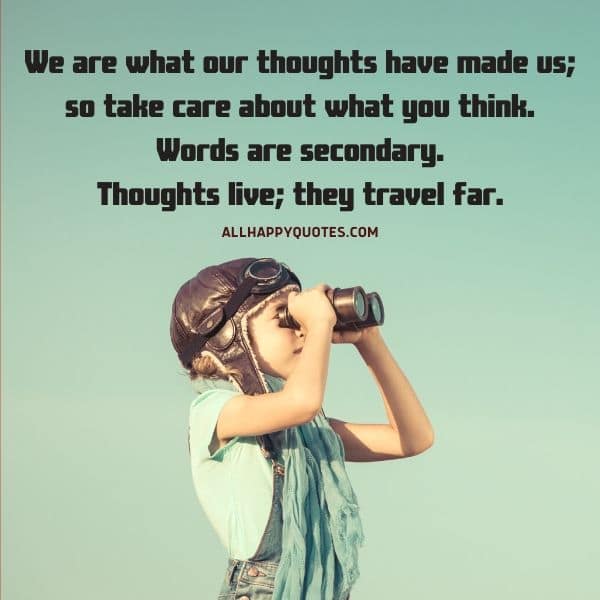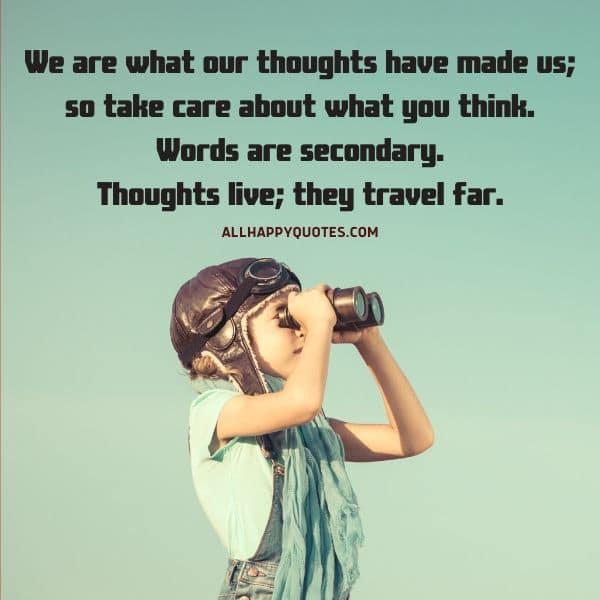 Self-pity gets you nowhere. One must have the adventurous daring to accept oneself as a bundle of possibilities and undertake the most interesting game in the world making the most of one's best.
It is never too late to be what you might have been.
Good Self Esteem Quotes
Be everything to you, not everything to everybody.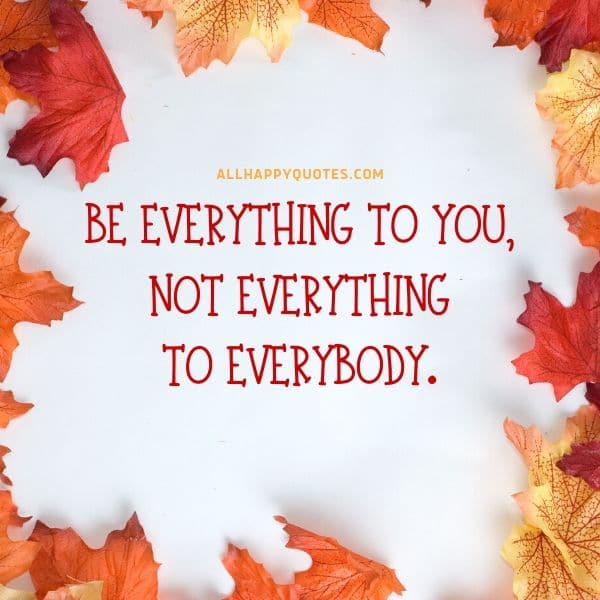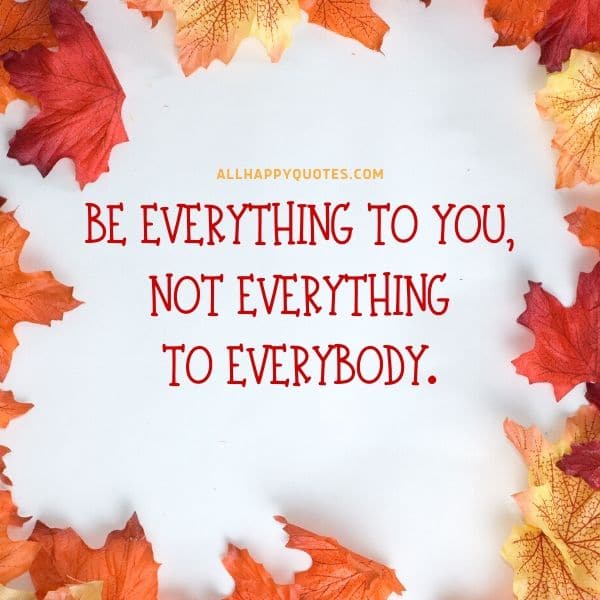 A strong woman builds her own world. She is one who is wise enough to know that it will attract the man she will gladly share it with.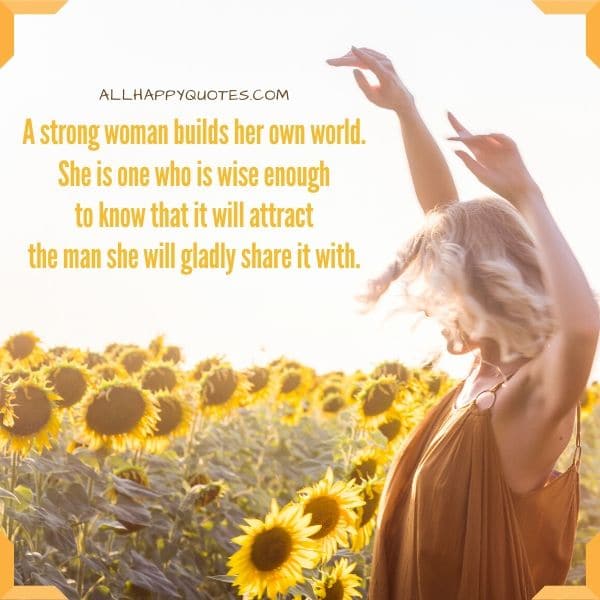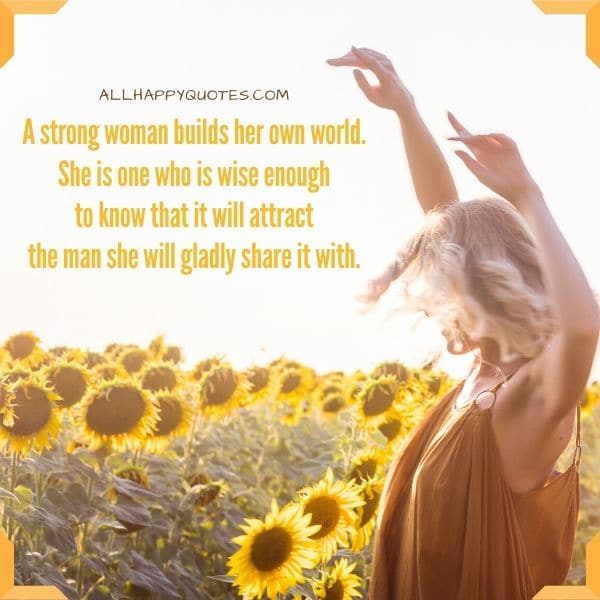 No matter what you look like or think you look like you're special and loved and perfect just the way you are.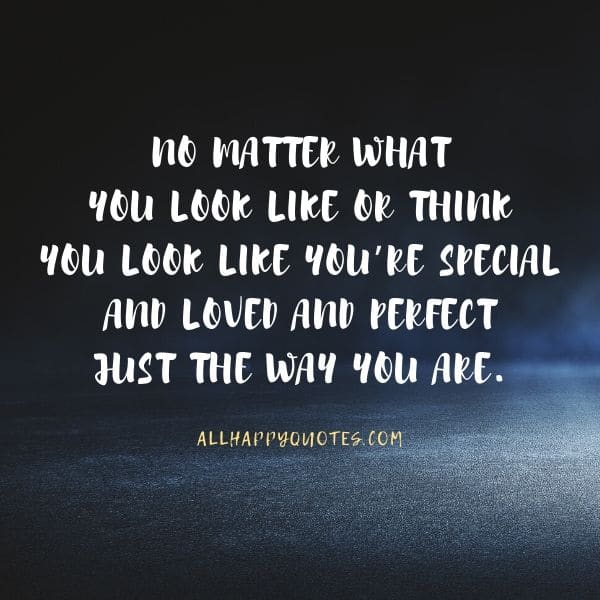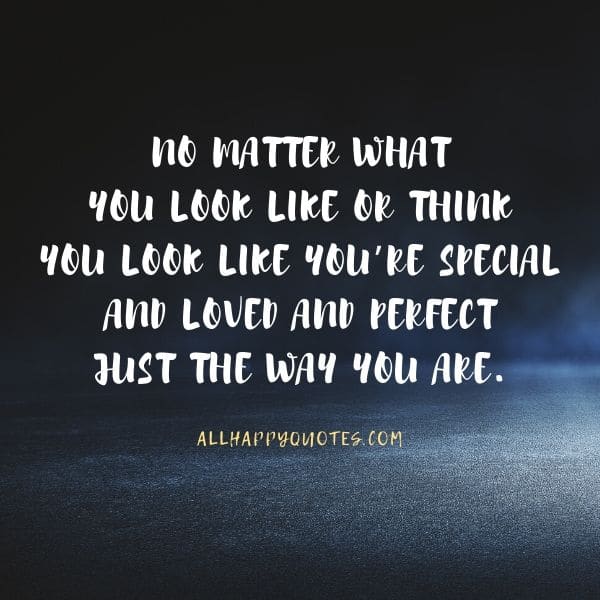 None is you and that is your power.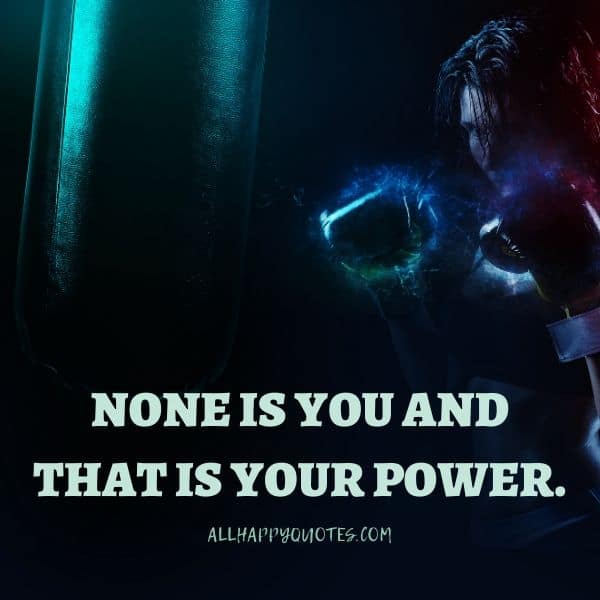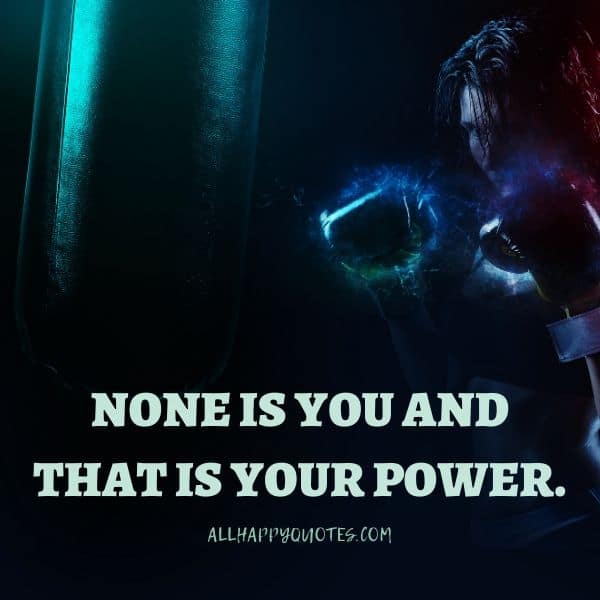 To me, self-esteem is not self-love. It is self-acknowledgment, as in recognizing and accepting who you are.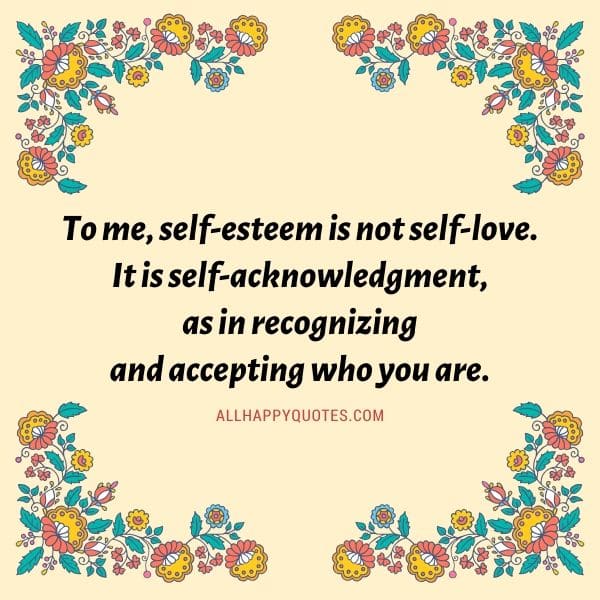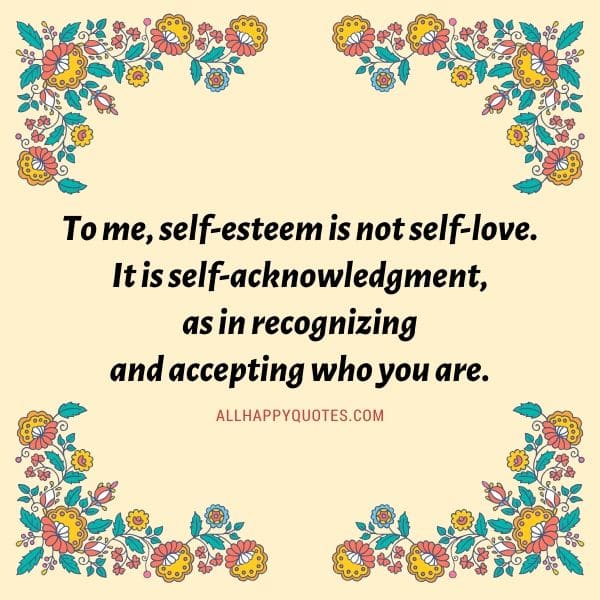 It took me quite a long time to develop a voice and now that I have it, I'm not going to be silent.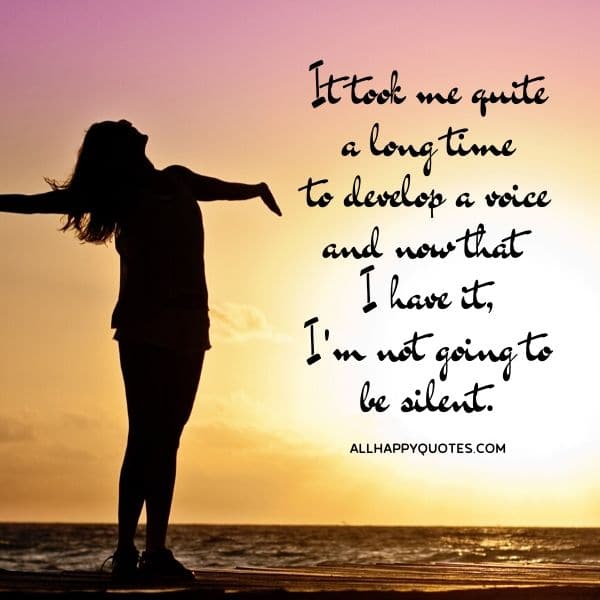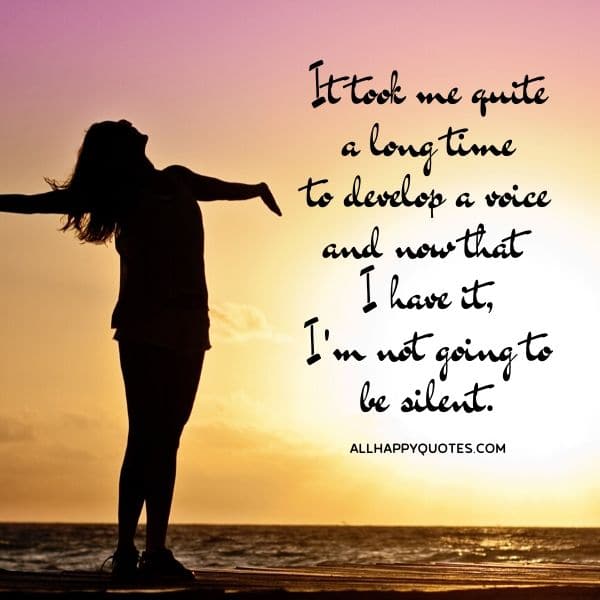 Be faithful to that which exists within yourself.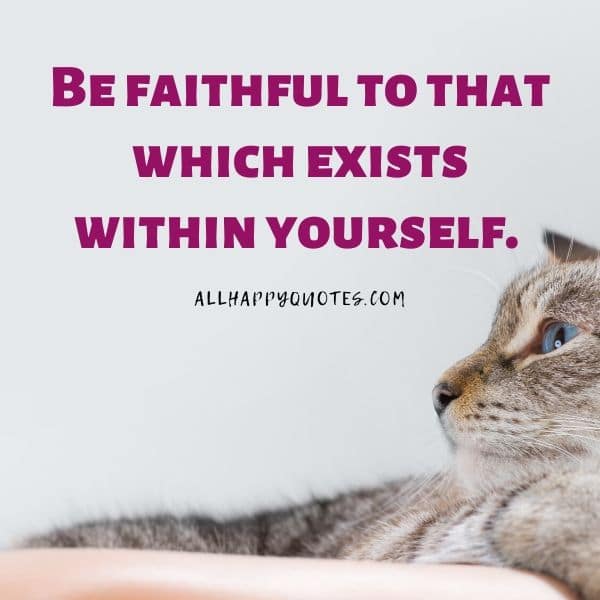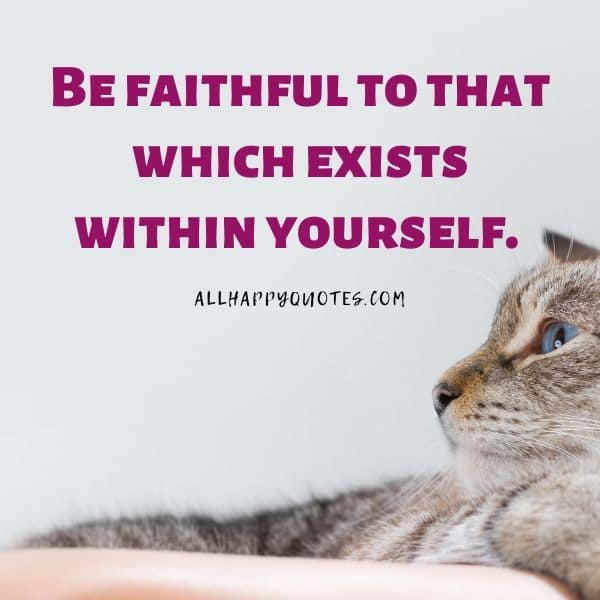 I am enough. Who I am is enough. What I do is enough, and what I have is enough.
Be you. The world will adjust.
I am a strong woman with or without this person, with or without this job, and with or without these tight pants.
Bad Self Esteem Quotes
Bitter people are not interested in what you say, but what you hide.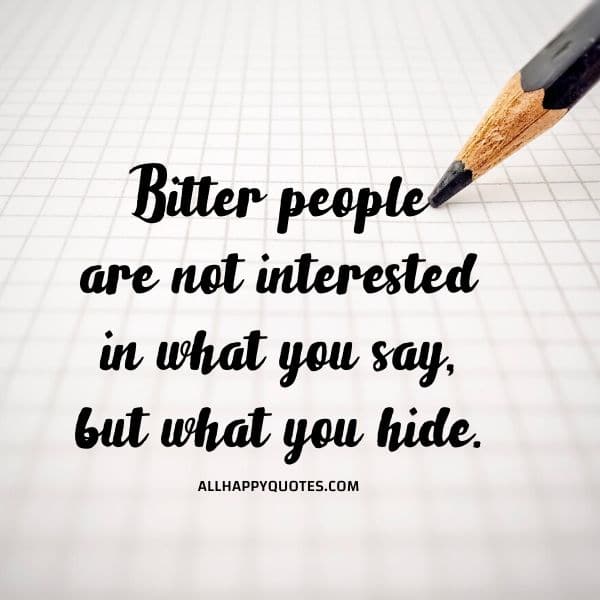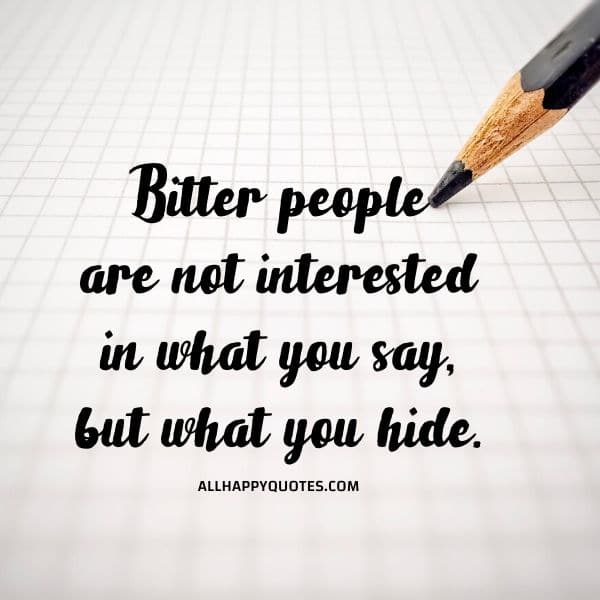 There came a time when the risk to remain tight in the bud was more painful than the risk it took to blossom.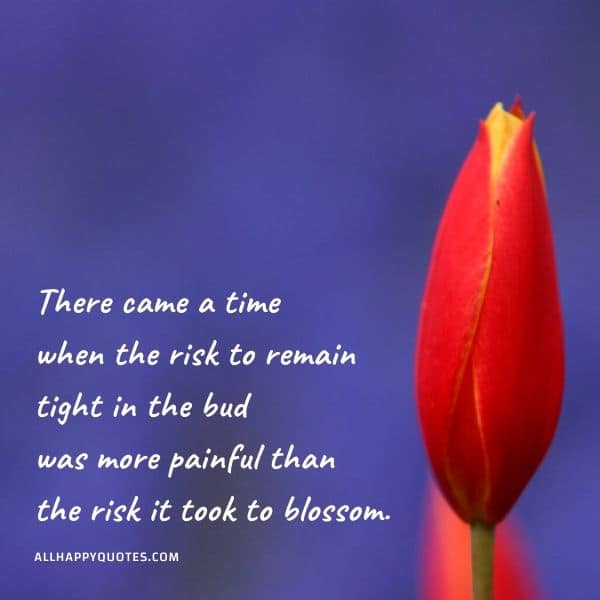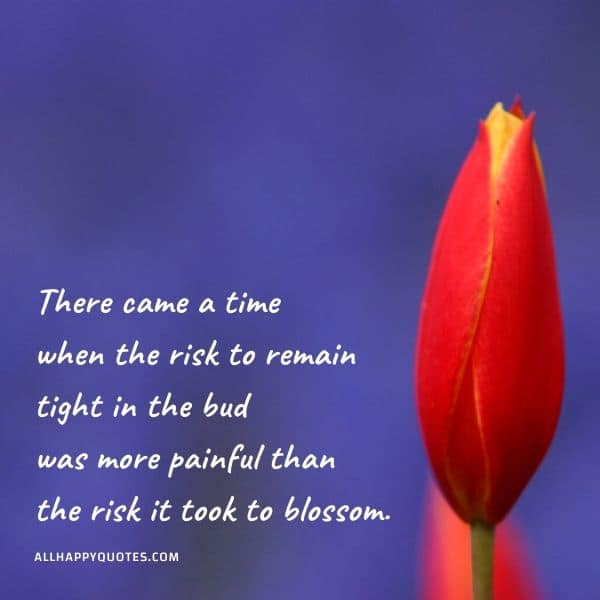 It ain't what they call you, it's what you answer to.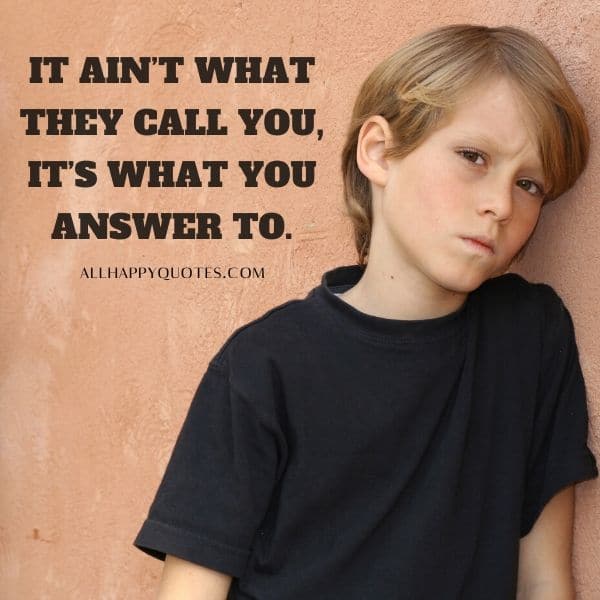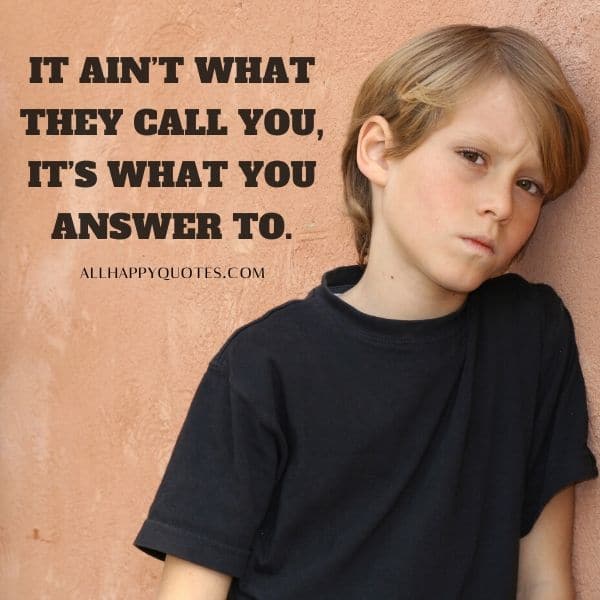 When we are stressed we tend to do stupid things to ourselves.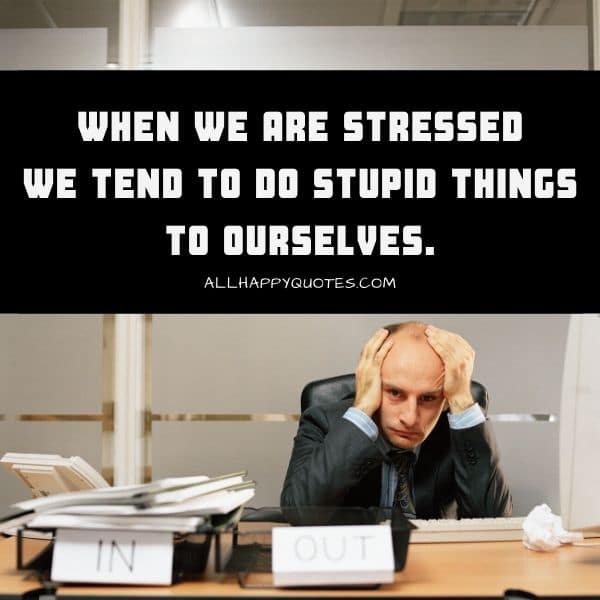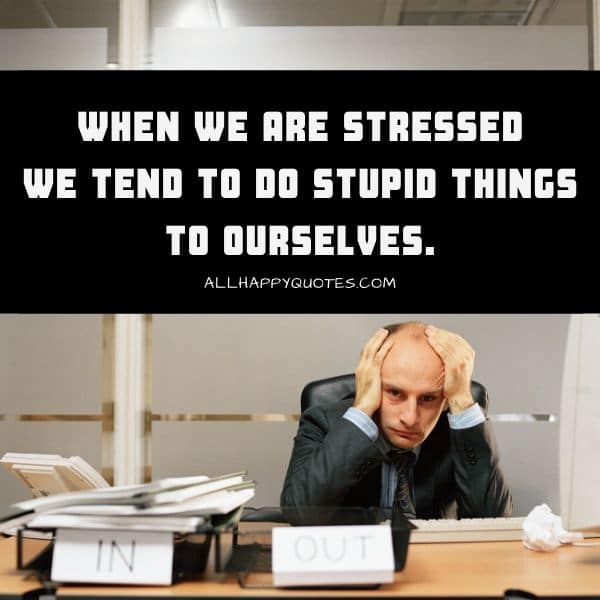 It's not what you are that is holding you back. It's what you think you are not.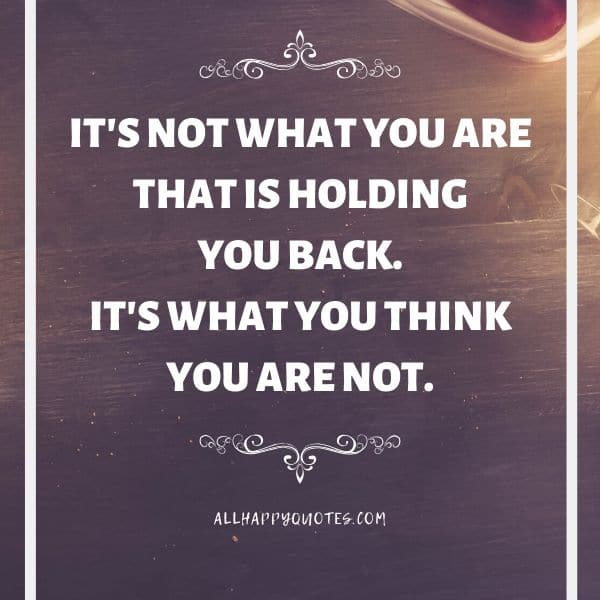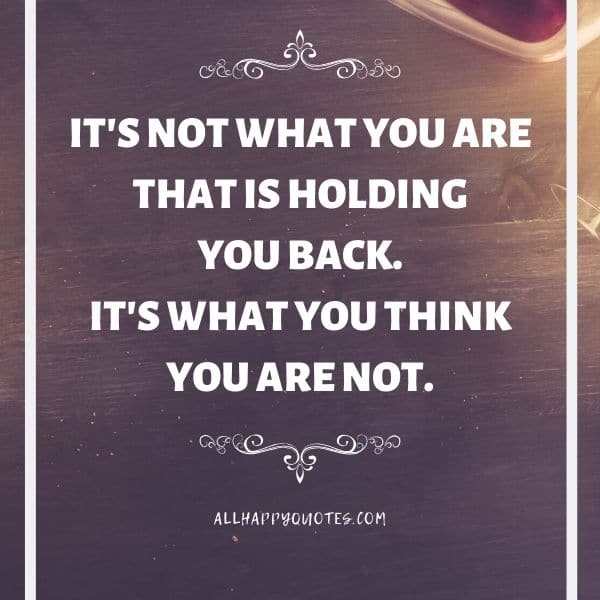 Often those that criticize others reveal what he himself lacks.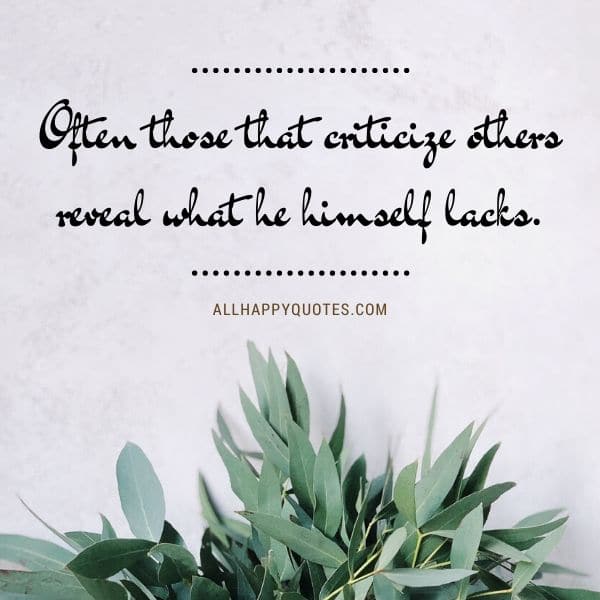 People who have low self-esteem might not even know they have low self-esteem.
Low self-esteem is like driving through life with your handbrake on.
Self Esteem Booster Quotes
Self-esteem is a very important issue in every person's life. In fact, it is one of the most important. Without it, we can't achieve anything unless by chance. And we don't want our success to be the result of a simple coincidence, do we? It's much better to earn your dreams yourself.
But for that, you need the right self-esteem.
How do you build self-esteem?
Our sense of value is not stable. It can change every day and even every hour.
It is also important how our career and life affect the way how we perceive ourselves and assess our value. The chef, for example, would probably feel offended if someone did not like his meal – unlike a person who does not professionally cook. Psychologists explain that this is because cooking is an important aspect of his identity for the chef.
Psychologists point out five ways that help raise self-esteem and better deal with the negative things we experience:
Think and speak well about yourself but choose your words correctly.
You are what you think about yourself – you could paraphrase a well-known saying about diet. It's about filling your head with positive thoughts that we will, eventually, believe in.
This is a popular method of building self-esteem. Popular because it's simple. However, one can see one big problem in this approach.
For people with low self-esteem, positive statements make them feel even worse. Any affirmation like "I am beautiful" or "I will succeed" often contradicts their vision of themselves.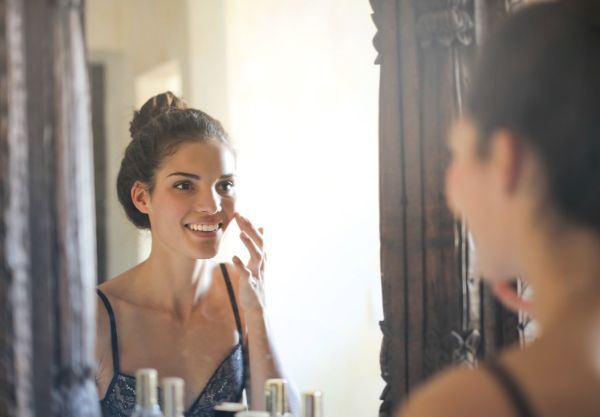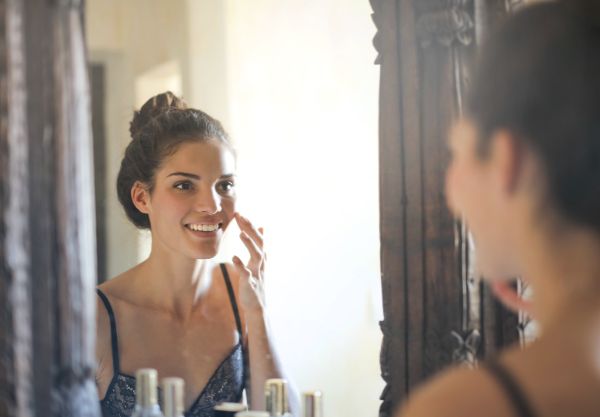 Identify what you are good at.
Psychologists explain that our level of self-esteem increases when we can demonstrate our skills and achievements in those areas of life that are important to us. Maybe you are good at running. If so, take part in some local race and start training for it.
Do you like cooking? Then start inviting friends more often. It is important to think about what you are good at, what your talent is, and to find a way – and maybe even a profession – in which you can show it more often.
Learn to accept compliments.
When we think about ourselves badly, it is difficult for other people around us to get us out of this hole. In such a state we are usually immune to compliments, even though that's when we need them the most.
Instead of treating them as lies, we must tolerate them every time they are spoken. Even if we do not feel comfortable, in the long run, it is profitable.
It is best to prepare a set of reactions and force yourself to use them until we do it automatically. They can be simple answers: "Thank you" or "How nice of you".
The reflex to make fun of compliments will eventually disappear and it will be a sign that the method is working and that you are starting to believe in the nice things that you hear from others.
Stop criticizing yourself.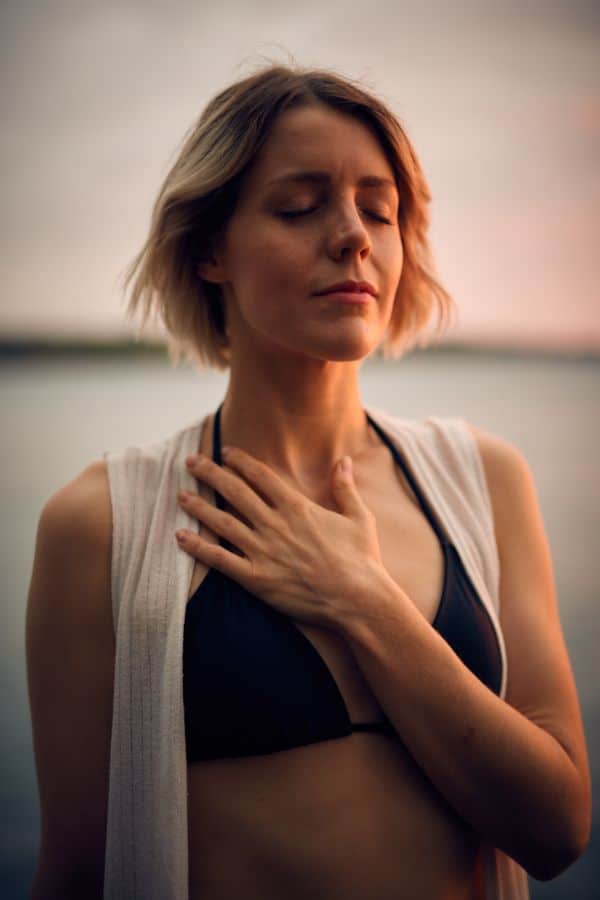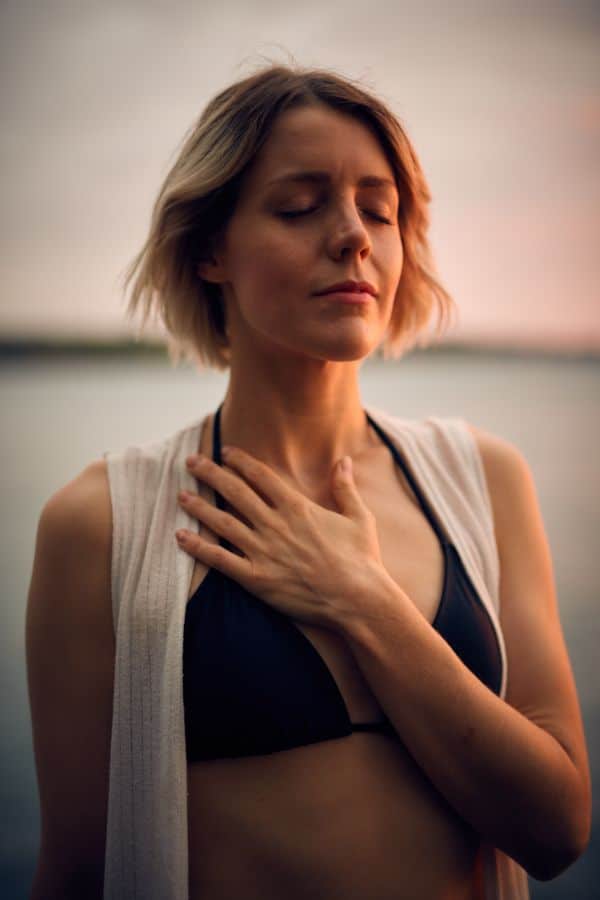 Don't "hit" yourself when you feel bad anyway. When our sense of value is low, we can lower it even more because we are critical of each other. You need to fight it. When you feel your inner voice begins to be critical, ask yourself if you would say all these things to your closest friend.
As a rule, we are usually more compassionate towards friends than with ourselves. So next time, think twice when you start remembering all the things you do wrong. If we leave it alone we will not further harm our self-esteem, and instead, we will have time to strengthen it.
Remember how much you are worth
If your confidence is shaken, this is the best way to restore it. If someone you meet with rejects you, make a list of features that make you an excellent partner. Mention e.g. loyalty or emotional stability.
If you did not get the promotion you worked for, write down everything that makes you a valuable employee, e.g. that you can rely on you or that you are involved in work.
Write a paragraph or two about why this particular feature is important and why others would appreciate it. Try doing this exercise every day of the week or whenever you feel you need support.
Building self-esteem is not easy, it requires a bit of work, but the effects are priceless if we do it correctly – we will take on healthier emotional reflexes and will rise faster when we experience unpleasantness in the future.
What causes low self-esteem?
Low self-esteem can come from even in early childhood. A person's self-esteem can become underestimated because of the events experienced at much later stages of life. In the first case, incorrect parental attitudes may predispose to the problem.
Parents have a significant influence on how the child's self-esteem develops. Too low self-esteem may be caused by constant criticism or placing too high demands on the child.
Underestimation of the successes achieved by the child, especially when the successes of other children or children of family members and friends are praised by the parents can also affect a child's self-esteem.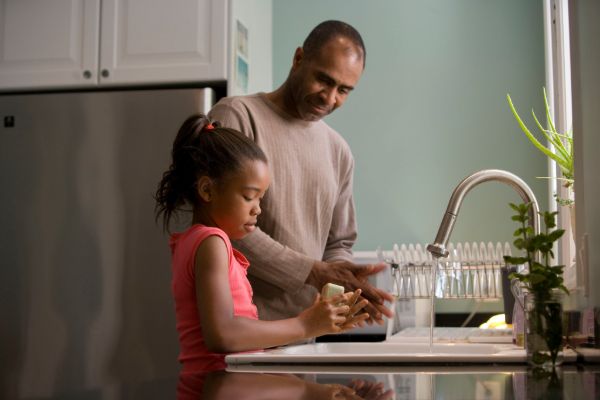 What is interesting is that disorders of self-esteem may also be caused by parents' overprotection – the problem may develop especially when they are helping the child to perform more difficult activities, arguing that the child would certainly not be able to cope with some tasks by itself.
Poor self-esteem can accompany a person from an early age, and it can suddenly appear in a person who has not faced such a problem for many long years. Various unpleasant situations that we encounter in life can lead to an understatement of self-esteem.
Examples of such situations include constant difficulties at work (e.g. constant criticism by the boss even when we perform our duties correctly, reliably and conscientiously).
Some are various unpleasant situations concerning partner and friendship relations (low self-esteem may be the result of e.g. many years of cheating by the partner or the effect of disappointment on friends for whom the person was able to do essentially everything).
Are self-love and self-esteem the same?
The answer is "no". These two terms are highly interrelated in a way that self-love cannot exist without self-esteem – and self-esteem does not exist without self-love. However, there is a tremendous difference between self-love and self-esteem.
We already know that self-esteem is a mental state, the origin of which is how we evaluate ourselves.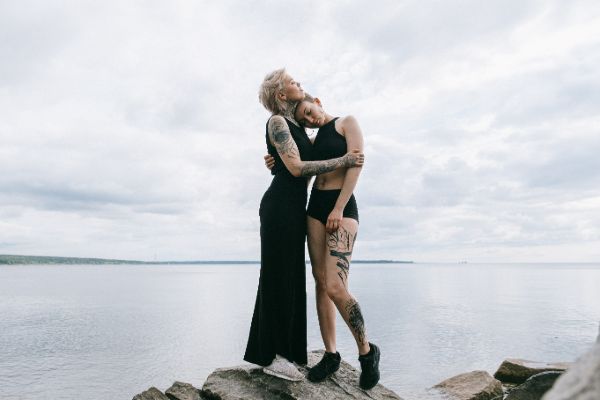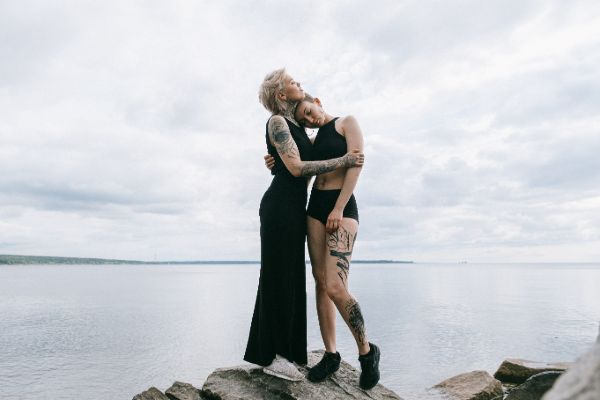 Our self-esteem is a result of experience, upbringing, cultural norms, beliefs about the world and ourselves, a sense of causality or attraction. All of these factors come from outside; based on them we then establish our self-esteem level according to how we are perceived.
The source of self-love is, on the other hand, within us. Self-love is a state when we fully accept ourselves as human beings. We treat ourselves with compassion and care no matter cultural norms, upbringing or experiences in certain situations.
Contrary to self-esteem, self-love is something that comes within – and is not dependent on others' opinions on us.
Positive self-esteem quotes
Reading positive self-esteem quotes is the very first step in strengthening this state of mind. High self-esteem, self-awareness, self-analysis, self-reflection, appreciation of your qualities, successes and strengths allow you to express your personality creatively.
That is why it is sometimes worthwhile to stop and re-think your own life, which is certainly not uniformly gray or gloomy but sparkles with different shades of colors.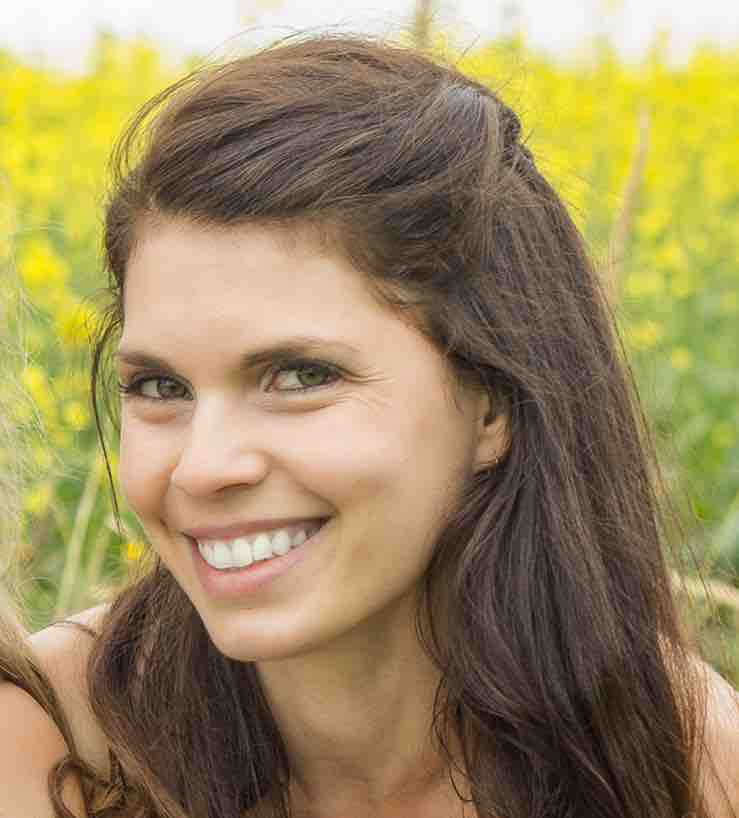 Hi! Celine here, your Chief Happiness Officer. I'm teaching my daughters how to spark happiness in order to find become happy from within. I didn't expect they would've be teaching me as much as I teach them. Sam, my eldest said to me, 'Ma, we can make more people happy online.' Since then, we've dedicated ourselves to this community to bring happiness to YOU, wherever you are!