"There is no way to be a perfect mother… but a million ways to be a good one." – Jill Churchill
Let's face it: being a mother isn't an easy job. As a mother, you're required to wear many caps, live up to several duties and use a lot of famous mother quotes.
Unfortunately, there isn't too much input throughout the entire process. You don't get annual reviews to know how exactly you're doing, nor do you get to know if you're meeting your responsibilities well…
Most of your job is done with a patch of experience, help from peers, and online reading. But are there any specific qualities that differentiate a good and strong mother from a great one?
How do you know if you're doing your job well? That's exactly what we are going to find out in the next couple of beautifully designed strong mother quotes and wishes.
Mother Quotes, Sayings and Images
As you read through, you will find everything that you wanted to know about the traits of a good mother. In addition to that, you will also find some of the famous mother quotes and mother quotes to sons and daughters.
Becoming a mom is not always easy, but to read and hear nice words from our kids, makes it a whole lot easier. If you love your mom, make her happy with these magnificent words and images for mothers.
"All that I am or hope to be I owe to my… Angel Mother."
"Most mothers are instinctive philosophers. "
"I realized when I look at my MOTHER I'm looking at the purest love I know."
"Mother's arms are more comforting than anyone else's."
"The best place to cry is on a mother's arms."
"Motherhood is the biggest gamble in the world. It is the glorious life force. It's huge and scary-It's an act of Infinite optimism."
"When you are a mother you are never really alone in your thoughts. A mother always has to think twice, once for herself and once for her child."
"It's not easy being a mother. If it were easy fathers would do it."
"MOTHERHOOD: All love begins and ends there."
"To a mother, having children just puts the whole world into perspective. Everything else just disappears."
"Sometimes the strength of MOTHERHOOD is greater than natural laws."
"My mother is a walking miracle."
"A mother is one to whom you hurry when you are troubled."
"A mother is not a person to lean on but a person to make leaning unnecessary."
"Life began with waking up and loving my mother's face."
"I am unapologetically and unabashedly deeply biased toward my mother."
"My mother is my root. my foundation. She planted the seed that I base my life on and that is the belief that the ability to achieve starts in your mind."
"Biology is the least of what makes someone a mother."
"Motherhood is heart-exploding, blissful hysteria."
"A mother is she who can take the place of all others but whose place no one else can take."
"Life doesn't come with a manual it comes with a mother."
"If at first you don't succeed, try doing it. The way Mom told you to in the beginning."
"To describe my mother would be to write about a hurricane in it's perfect power."
"There's nothing like your mother's sympathetic voice to make you want to burst into tears."
"Mother's love is peace. It need not be acquired, it need not be deserved."
"Mother's give up so much, so that their children can have so much."
"Mother… A mother holds her child's hand for just a short time. but holds their hearts forever."
"Mother a selfless and loving person who will sacrifice anything for her children."
"This mothering role will teach you more about yourself than you ever expected."
"Mother: the most beautiful word on the lips of mankind."
"One good mother is worth a hundred schoolmasters."
"Mother a woman who shows you the light when you just see the dark."
"A mother's love is whole no matter how many times it's divided."
"Mothers never retire no matter how old her children are she is always a mom. Always willing to encourage and help her children in any way she can!"
"The highest noblest work in this life is that of a mother."
"Mother-love is the great, surging, divine current that plays forever through humanity."
"There is no friendship, no love, like that of a mother for her child."
"Roses are red, violets are blue, there is no one dearer than a mom like you."
"A mother's example sketches the outline of her child's character."
"Giving grace to yourself is never more important than when you become a mother."
"Not only am I a fighter, but I'm a survivor. I think being a mother really plays into that."
"Mothers were by far the greatest personal influences in our lives."
"Ma-ma does everything for the baby who responds by saying da-da first."
"A mother is the one who is still there when everyone else has deserted you."
"A mother understands what a child does not say."
"Behind every famous and influential person, there is a driving force. In many cases, this driving force is the unfailing love and support of their mothers."
"I have a special mother, this I truly know. I could not ask for better, my mother, I love her so."
"Motherhood is more awesome than I ever thought it could be and harder than I ever would have imagined."
"Motherhood is the greatest thing and the hardest thing."
"Mom, thank you for always modeling the utmost strength, determination, and work ethic."
"Mama was my greatest teacher, a teacher of compassion, love and fearlessness. If love is sweet as a flower, then my mother is that sweet flower of love."
"Words don't express how much of an amazing mother I think you are. Thank you for your love and support."
"A friend for life that is what you are mom. Words cannot convey how much our friendship means to me."
"I believe the choice to become a mother is the choice to become one of the greatest spiritual teacher there is."
"A mother is the one we count on for the things that matter."
"Of all the rights of women, the greatest is to be a mother."
"Of all the roles I've played, none has been as fulfilling as being a mother."
"Just wanted to say I know you've been the best there is a mother beyond all compare."
"Mother your love is patient and forgiving when all others are forsaking. It never fails or falters, even though your heart is breaking."
"A mother is someone who dreams great dreams for you, but then she lets you chase the dreams you have for yourself and loves you just the same."
"Nothing beats having a beautiful child look at me and say mum."
"No matter what, a mother always loves her children."
"Sometimes the poorest woman leaves her children the richest inheritance."
"Once upon a memory someone wiped away a tear, hold me close and loved me. Thank you mother dear."
"Motherhood is at it's best when the tender chords of sympathy have been touched."
"Mothers are the place that we call home. On them we rest our heads and close our eyes. There's no one else who grants the same soft peace, happiness, contentment, sweet release, erasing right time tears with lullabies, restoring the bright sun that makes us bloom."
"For the mother is and must be whether she knows it or not. The greatest, strongest and most lasting teacher her children have."
"A debt so large and special like there is no other this debt and so much more we owe it to our Mother!"
"When your mother asks, 'do you want a piece of advice?' it is a mere formality. It doesn't matter if you answer yes or no. You're going to get it anyway."
"I am sure that if the mothers of various nations could meet, there would be no more wars."
"Being a mother is learning about strengths you didn't know you had, and dealing with fears you didn't know existed."
"Motherhood is as elastic as taffy, it stretches from the banal to the sublime. Amidst all the nose-wiping, hand-holding, and task-mastering are upwellings of wonder, delight, and overwhelming, awe-inspiring love."
"The bond between a mother and her child is one of the strongest of any human relationships."
"I love this special person, more than any other. She is my favourite person, and the very best mother."
"A mother's love for her child is like nothing else in the world. It knows no law, no pity, it dares all things and crushes down remorselessly all that stands in it's path."
"The best thing about being a new mom is the lower tolerance from not drinking for nine months."
"You never understand life until it grows inside of you."
"No influence is so powerful as that of the mother."
"A mother continues to labor long after the baby is born."
"Finding balance as a mother means accepting your imperfections."
A Mother's Love in Images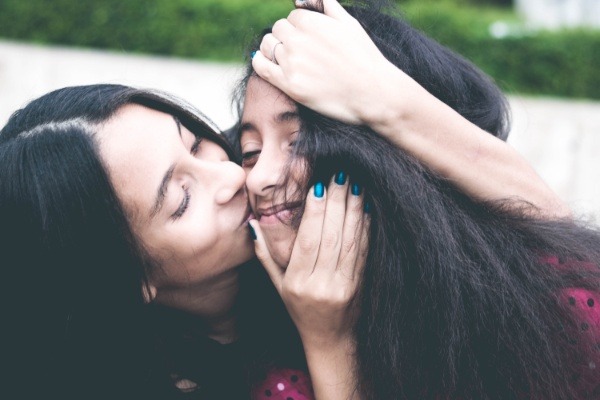 What Are The Qualities Of A Good Mother?
A good mother has several qualities that make them better than the best for a family. In this section, we are going to learn everything about these qualities.
Empathy
This is one of the defining qualities of a good mother. But exactly what do we mean with empathy?
Well, the idea is simple- by empathy, we are talking about the quality that allows mothers to understand and reciprocate according to their kids' feelings.
A good mother will always respond to their kids with empathy; they will try to understand the situation and gauge it well, before jumping over to full-fledged conclusions.
So every time their child gets restless or throws a tantrum, a good mother gives them a hug, looks them in the eye and tries to help them understand the seriousness of the situation. They do not consider a fight with their child as a battle they need to win; they rather try to handle things with sensibility and patience.
Patience
A good mother is also likely to be more patient than her counterparts. With this patience, she is likely to yell lesser and control her temper better. In this way, she can avoid saying things that she might regret in the long run. Patience is and always will be a major key in terms of motherhood.
Unlike impatient mothers, a patient mom is also more likely to accept and understand their child's behavior better.
So if your child takes forever to get dressed, you will take the time to make him understand his flaw instead of unnecessarily lashing out at him.
Patience helps a mom figure out that taking the time to get dressed up isn't defiance, but only an aspect of the normal process of growing up.
Inherent Strength
Very often, motherhood takes a major emotional toll on the strongest of ladies. But good mothers manage to channelize their inherent strength and use it to their utmost ability. A good mother will fuel her inner strength and be the rock that their child can depend on for the rest of their lives.
These mothers know that their kids might need them for reassurance from anxiety or fears. This is exactly why they choose to be the steady constant, that makes any and every transition less hassling.
A good mother always reassures their child reminding them that they'll always have a place of comfort regardless of the situation. They are always a steadying force for their child amid the chaotic world.
Humility
Nobody is infallible, and a good mother always knows that. A good mother is aware that there's nothing worse than pride getting the better of them.
This is the reason why they always stay in check and admit to their mistakes as and when they commit one.
A good mother sets an example before their kids, teaching them that adults too are capable of, making mistakes. They do not cover up and rather choose to own up to the things to do.
Since kids won't ever own up to their mistakes if they don't see it practiced at home, you need to create a model as to making mistakes. A good mom is always humble and gracious, and that is exactly how their kids learn.
Good mothers apologize to their kids as they would to any other adult. They treat them with the same decency as they would do with any other adult. This, in turn, sets an amazing example for kids and they are soon able to respect others.
A Mother's Respect
It's pretty, easy to be bossy and disrespectful around kids. But guess what? A good mother never does that. A good mother always respects their child for what they are.
They do not compel their kids to be an extension of themselves. They always respect the wants and needs of their kids regardless of their personal opinions about them.
Typical Things That Mothers Say To Their Kids
Mothers can be sarcastic, snarky, bossy and annoying – but that doesn't mean they love you any less. One of the defining aspects of most moms is in the things they say to their kids.
Yes! Most moms have a couple of typical catchphrases that they always throw around their kids. In this section, we will discuss these typical things that a mother always says!
Why are you fidgeting with your food? Eat some more, or you'll get thin. So you've been hiding things from me. A little birdy' came to me and told me how you've been doing. Do you think I have plenty of money stocked up?
Call me when you reach the spot so that I know you're doing well. Why are you sitting at home all day? Go play and have some fun! How would you know if you like the food or not if you don't even taste it? I do not care what others do, I only care about what you do. I hope you have kids like you someday.
Show love, send your mom a being a mother quote!
Well, not only did we provide you with inspirational mother quotes, what did you think of the funny things that our moms constantly tell us? These mother quotes to daughters and sons will never go old because of their innocence and charm.
In case you have more mother quotes for us, share it in the comments section! Don't forget to visit 131+ Happy Mothers Day Quotes Mom-Approved Images for more!