"Do your best and let the rest go. You can't be perfect, no matter how hard you try, so give yourself credit for making an effort and try to stop stressing about the outcome." – Lori Deschene
Euphoria is not exclusive to teenage girls that are in the throes of falling in love for the first time. Men and boys also have this same feeling when they get attracted to a person. Not only the first times but all the time. So it will be a good move when you are contemplating to go into a relationship with someone. To always induce euphoria to keep the flame of attraction between you and your man. Time and again, you should never forget to make him feel special and cherished. No matter how long your relationship has been. Don't forget to send quotes for him, he will always feel like he is floating in cloud nine every time he reads them!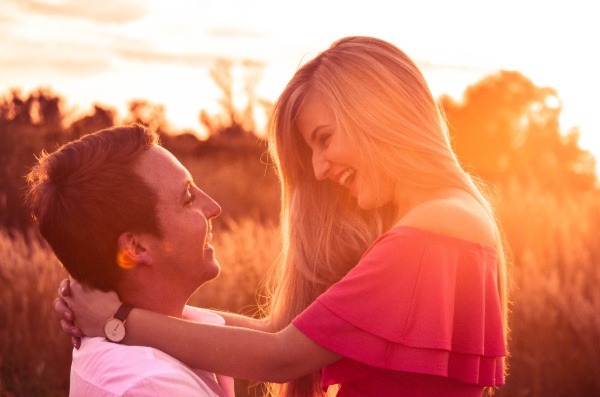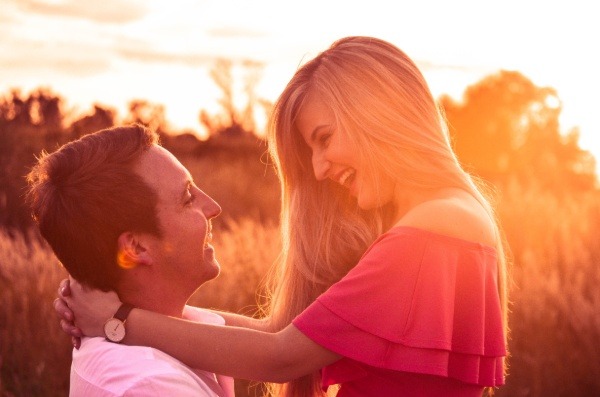 Best Quotes for Him Images to Share
Sweet and pleasing words makes these quotes for him the best feel good inducer to start his day right. Share these as much as you can and watch his confidence in your love grow. It will be such a lovely feeling that will also inspire you.
Quotes for Him
When looking for the best love quotes for him, our 121 + Love Quotes for Him to Increase your Charm & Bond contains more beautiful quotes to share so don't forget to check that out!
For every day, I miss you. Every hour, I need you. For every minute, I feel you. For every second, I want you. Forever, I love you.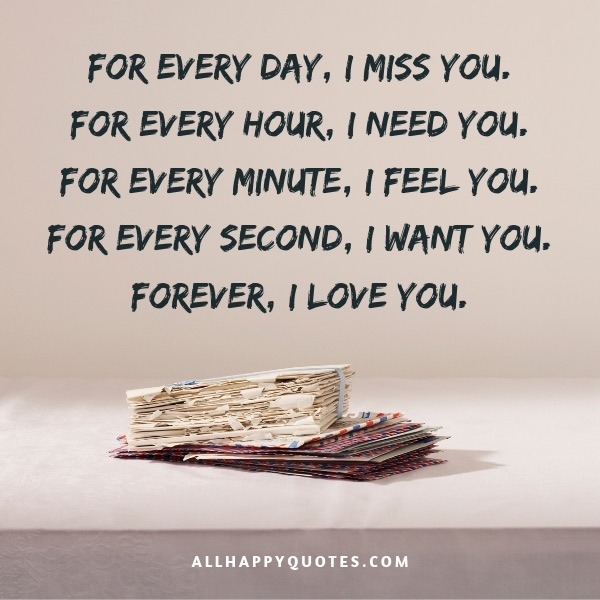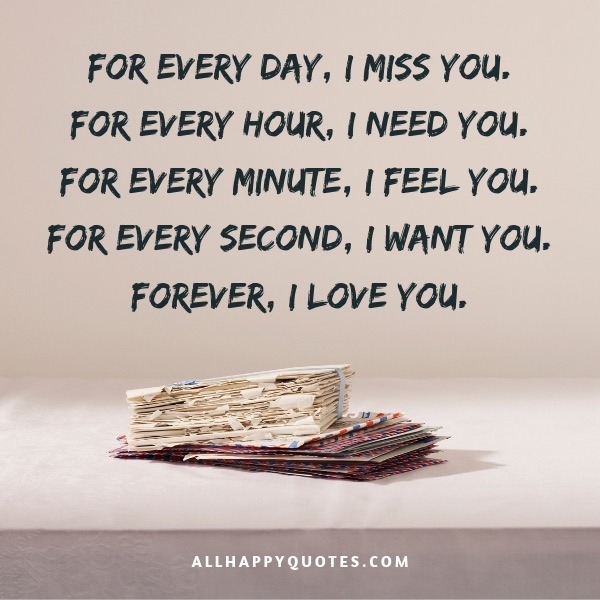 Let us always meet each other with smile, for the smile is the beginning of love.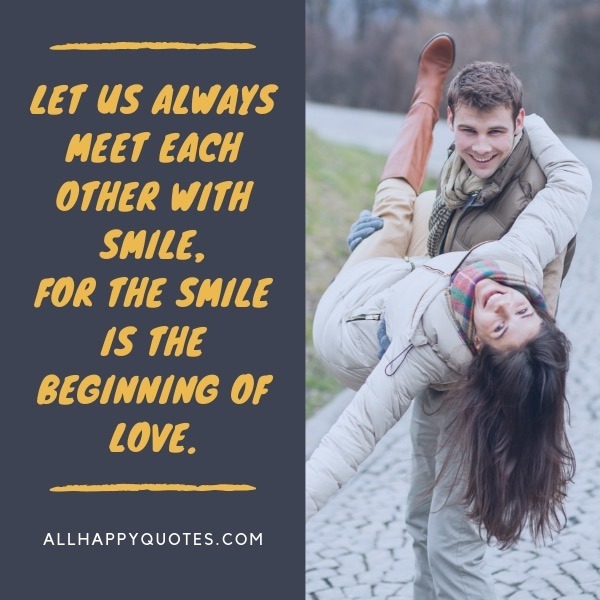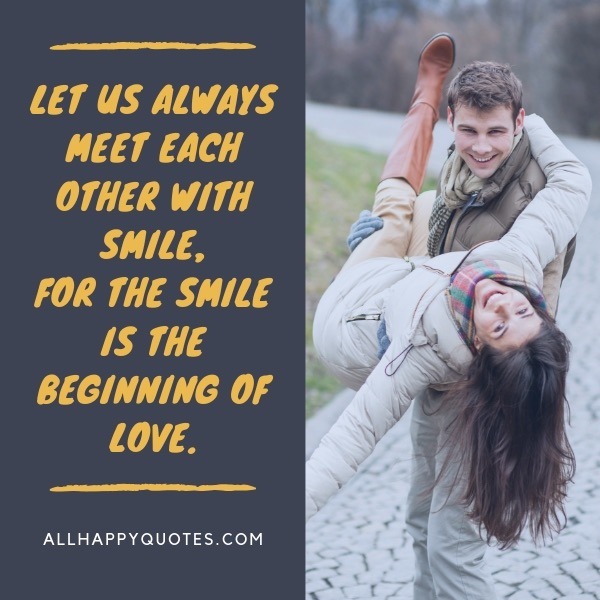 I know that my feelings for you are real. As i spend more time thinking of you than myself.
Don't say you love me until you really do, I may do something crazy like believing it.
You give me butterflies through your laughs and smiles.
I Love You Quotes for Him
Running out of ideas to make him feel loved is certainly not going to be a problem if you check our AHQ's blogs about different love quotes! In fact, we have 91+ Best I Love You Quotes that Supercharges Loving Relationship Fast that you can check out now for more message ideas.
I loved you once my sweet prince. And I still do. And will keep loving you till my last breath.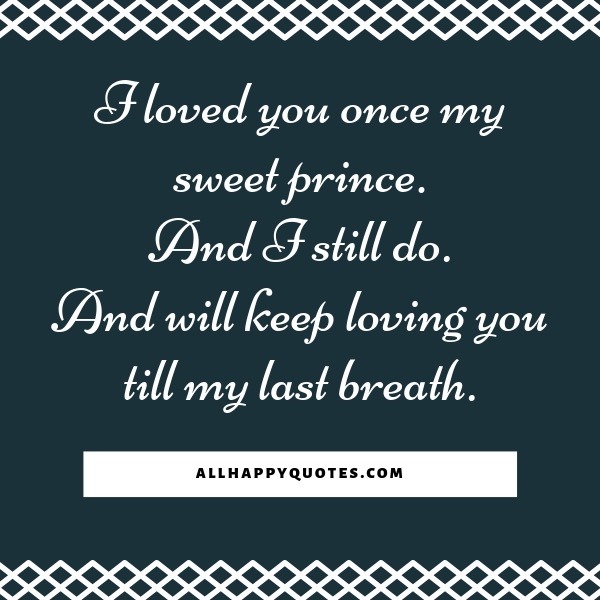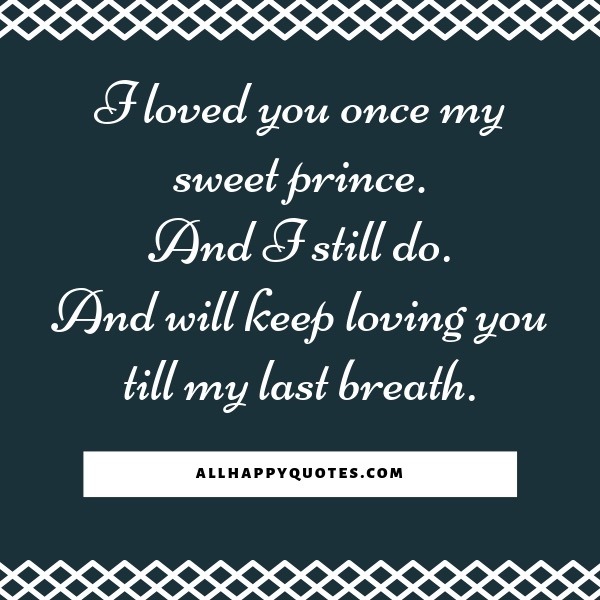 I love you without knowing how, or when, or from where. I love you simply, without problems or pride.
So, I love you because the entire universe conspired to help me find you.
I saw that you were perfect, and so I loved you. Then I saw that you were not perfect and I loved you even more.
I love you as one loves certain dark things, secretly, between the shadow and the soul.
Good Morning Quotes for Him
Say good morning in the most romantic and uplifting way with these good morning quotes for him.
A good morning text doesn't only mean "Good Morning." It has a silent message that says "I think of you when I wake up."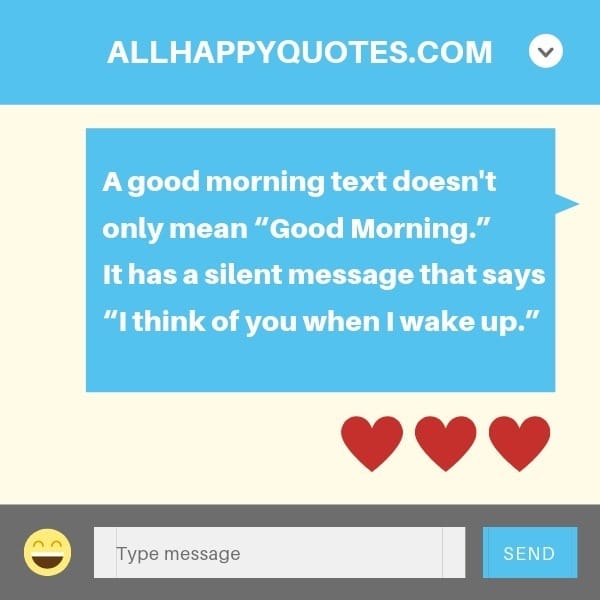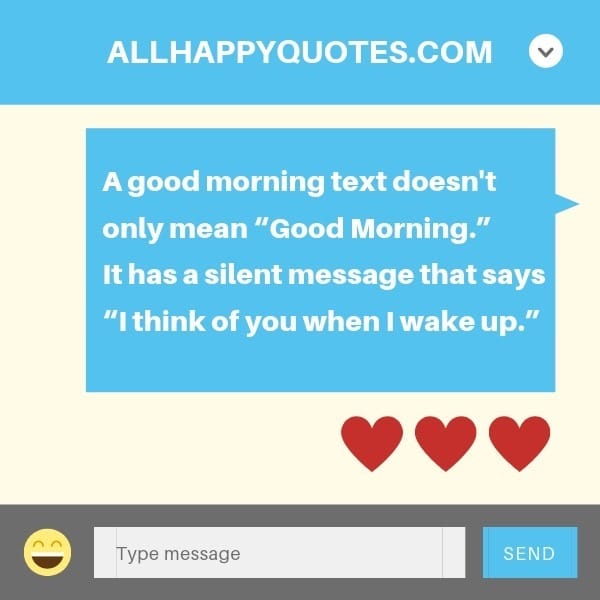 I want to wake up at 2 am, roll over, see your face, and know that I'm right where I'm supposed to be.
I wish that you know how much I feel happy when we are together. You add colors to my life. Thank you my love for being there for me all the time.
I can't stop thinking about you, today… tomorrow… always.
How strange to dream of you even when I'm wide awake
Romantic Quotes for Him
Romantic men are the sweetest. Your man deserves these romantic quotes for him. Encourage and inspire him by sharing these as text messages or as early morning or middle of the day chat greeting.
To be your friend was all I ever wanted; to be your lover was all I ever dreamed.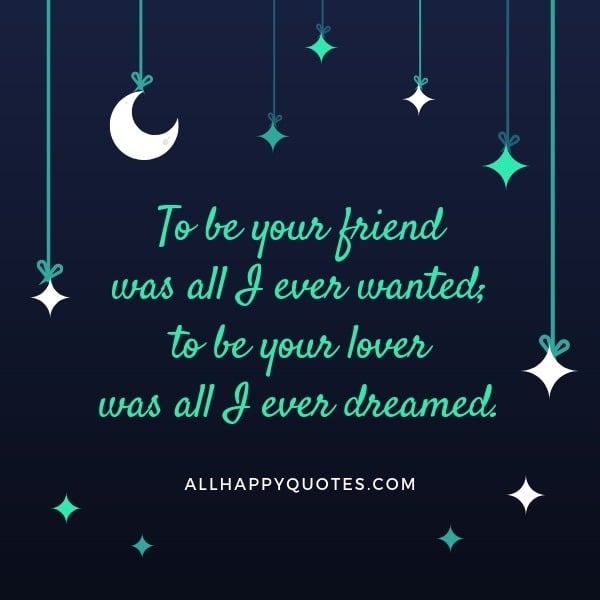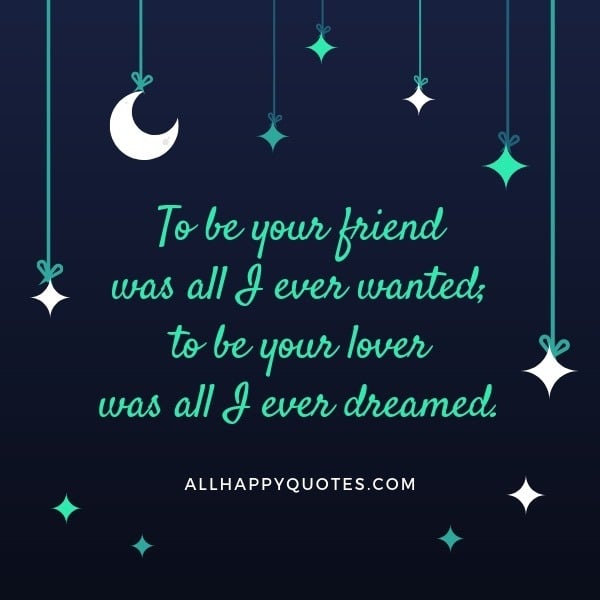 Ever since I met you, no one else has been worth thinking about.
I love you a lot and what I have accomplished till day is just because of the your love.
Thank you for always being my rainbow after the storm.
So I love you because the entire universe conspired to help me find you.
Cute Quotes for Him
When it comes to cute love quotes, you are certainly gonna love our short compilation here.
The first day you came into my life, I realized that you will stay here until the end.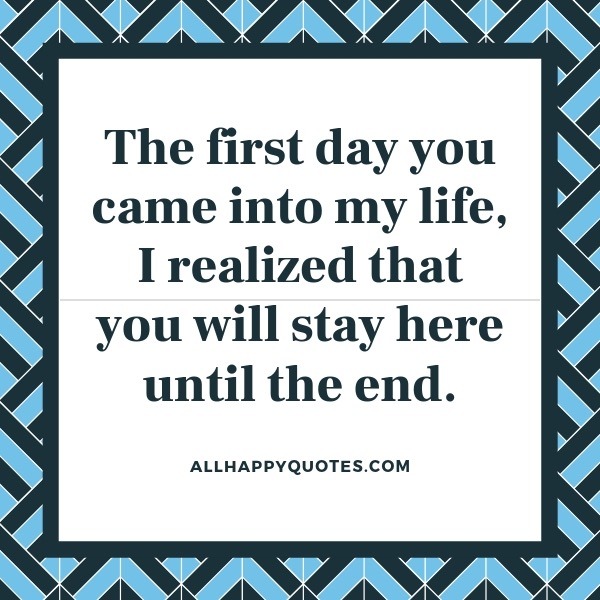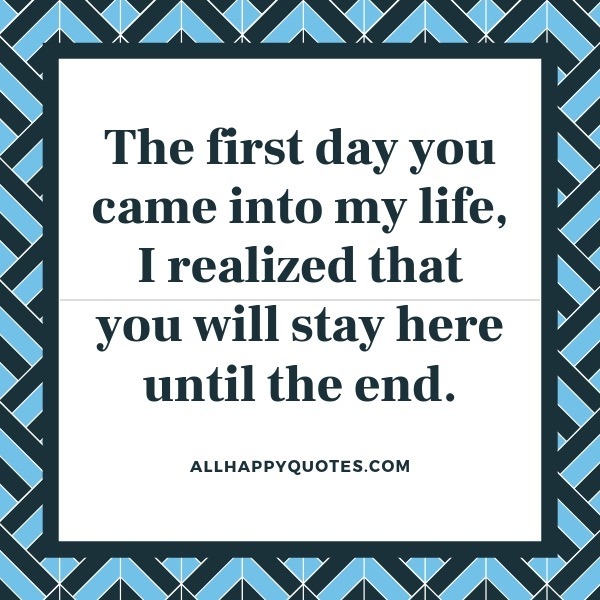 I want to be the girl who makes you say, 'My life has changed since I met her.'
I need you like a heart needs a beat.
You are my song… my song of love.
You are my paradise and I would happily get stranded on you for a lifetime.
Short Love Quotes for Him
It's not the number of words that is going to make it count but the thought expressed by the words. Short but sweet quotes are best if you had more options so don't forget to check more at 53+ Very Best Short Love Quotes for an Instant Impact.
True love is knowing a person's faults, and loving them even more.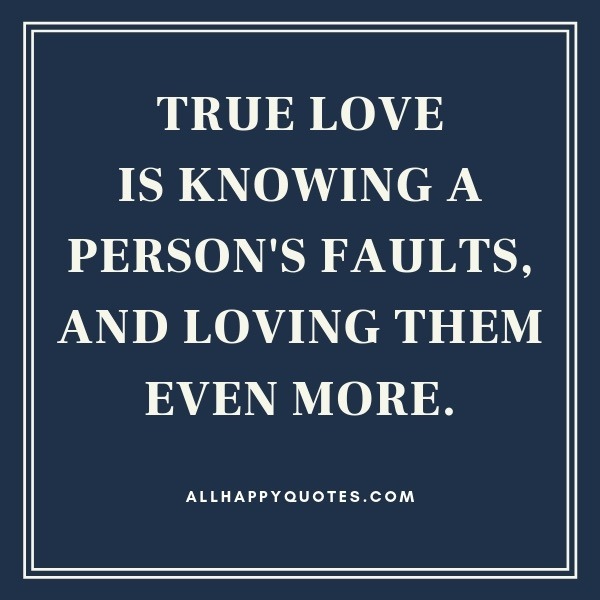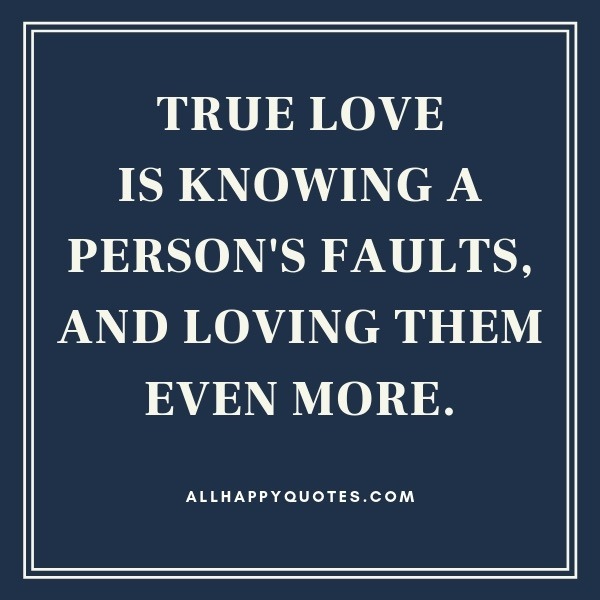 You are my favorite notification.
You stole my heart, but I'll let you keep it.
You're my spark in the dark.
It's you. It's always been you.
Cute Love Quotes for Him
He is the center of your world and he arouse in you some special emotions. That's why you see him as the one deserving cute love quotes for him. So you went searching. Here are some:
You're always the first and the last thing on this heart of mine. No matter where I go, or what I do, I'm thinking of you.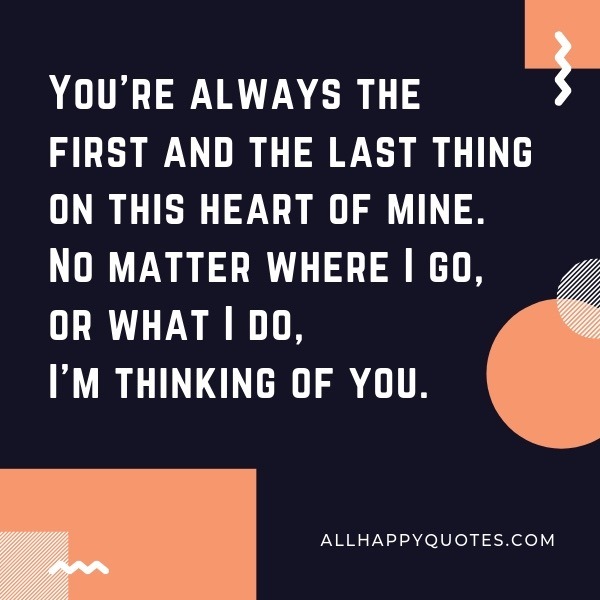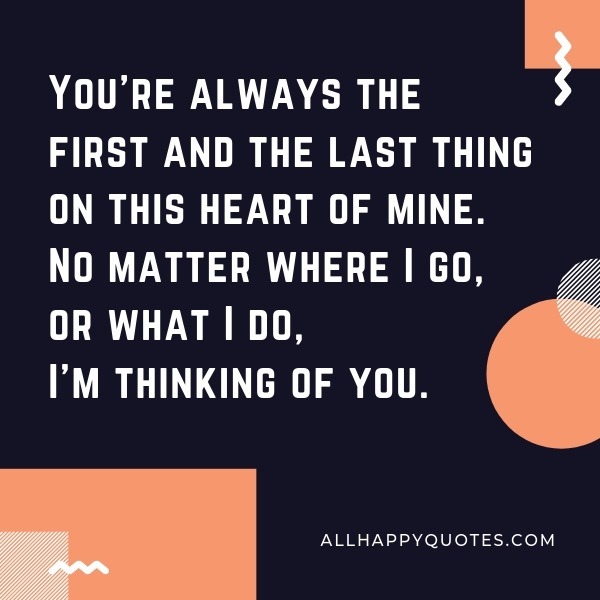 You're kinda, sorta, basically, pretty much always on my mind.
I know I am in love with you because my reality is finally better than my dreams.
Love is a friendship set to music.
To love is to burn, to be on fire.
Love Quotes for Him from the Heart
True love is an emotion that literally bursts from the heart. These love quotes for him will tell him about your deep love for him.
All I know of love is just because of you. Please never leave me. My life is just an empty flame without you.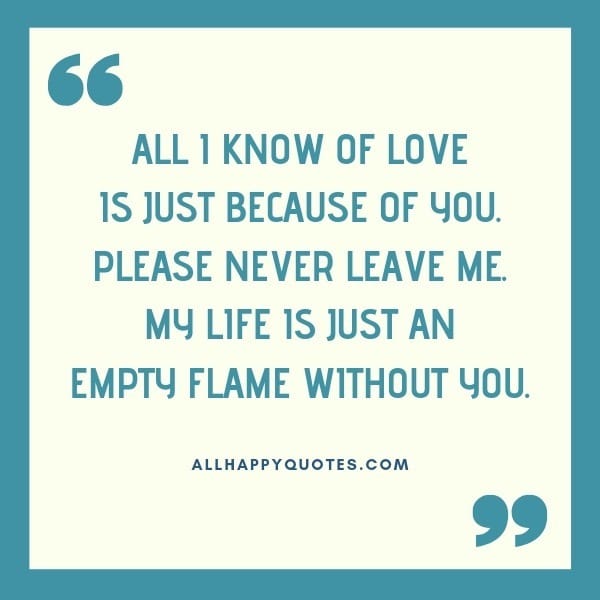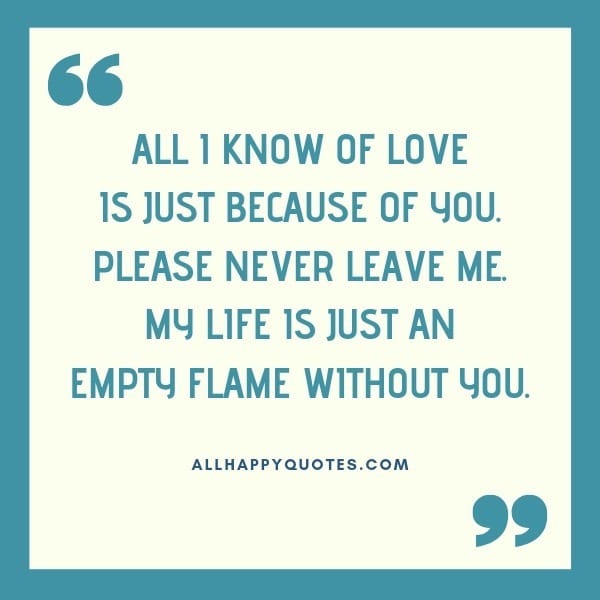 You are my blue crayon, the one I never have enough of, the one I use to color my sky.
You call it madness, but I call it love.
No matter wherever you go, your name will always be in my heart.
And then my soul saw you and it kind of went "Oh there you are. I've been looking for you."
Valentines Day Quotes for Him
Looking for more Valentines day quotes? Be sure to check out our newest blog about it! Valentines Day is the celebration of love, and it shouldn't be only once a year but every day.
You make me feel so proud of being in love with you.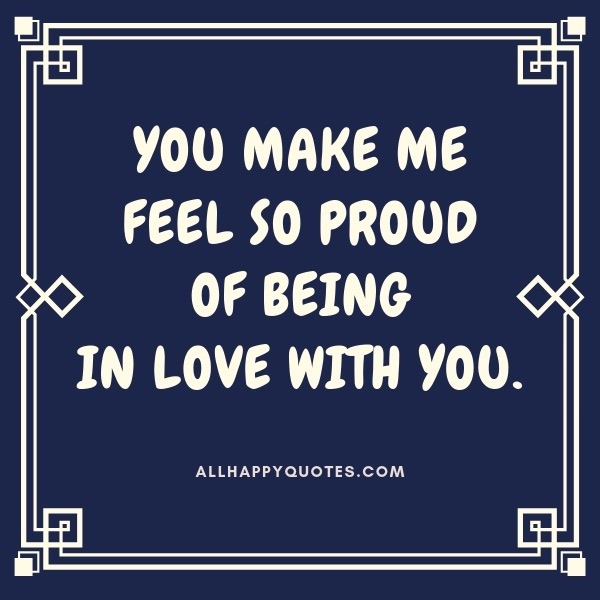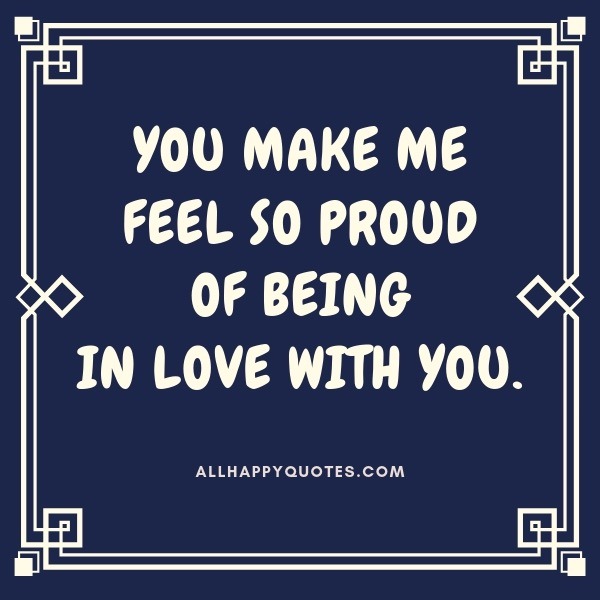 Everything I've never done, I want to do with you.
I've started loving my life till the day I met you… I love you, my dear husband.
I want to show him that he has not been loved before and I can make love to his soul for eternity.
Falling for him wasn't falling at all. It was walking into a house and suddenly knowing you're home.
Good Night Quotes for Him
Make him drift off to dreamland with your sweet thoughts by sending him good nights quotes for him. Because sweet dreams are made of inspiring thoughts.
I'd miss you babe and I don't wanna miss a thing.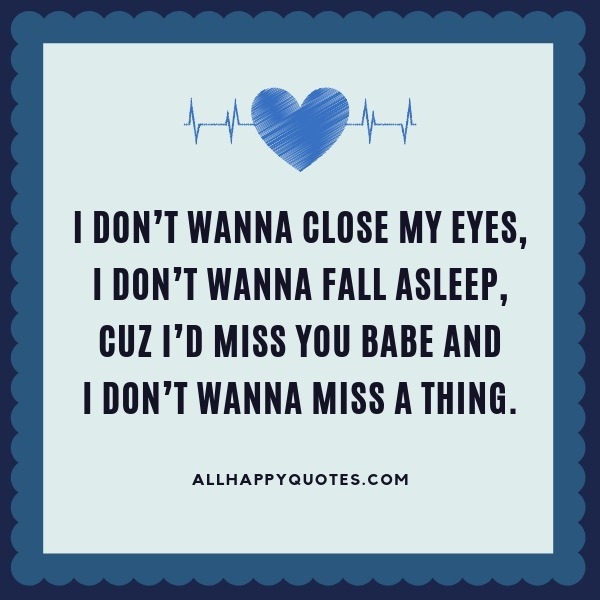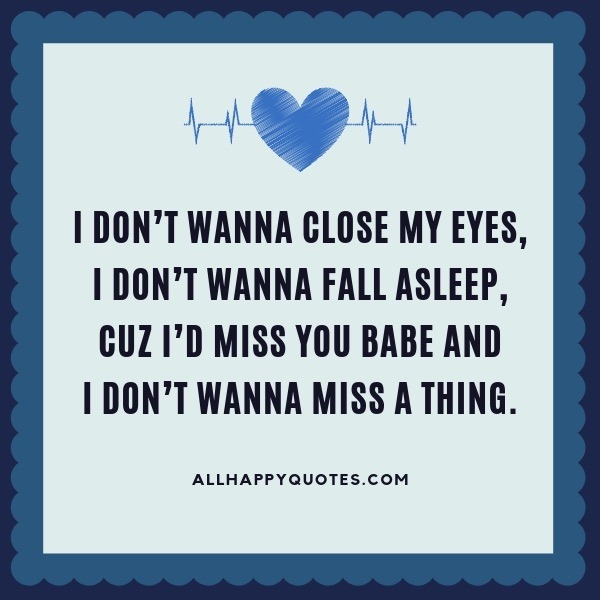 I believe that dreams can surely come true because mine did when we both met. I'll never leave you, my love!
Don't want anything from life except you beside me.
You are the last thought in my mind before I drift off to sleep and the first thought when I wake up each morning.
I don't need paradise because I found you. I don't need dreams because I already have you.
Affection Quotes for Him
Feeling loved makes us happy and heartens us to do our best. Empower your loved ones with affection quotes for him. Your brother, father, friend, cousin, uncle and other men in the family, especially your husband or boyfriend needs some affirmation of their significance.
I am in love with you and this reality is far better than my dreams.
Ever since I met you, no one else has been worth thinking about.
Your eyes are like a mirror to me. I can see my soul in them and I can find love for me in them.
I fell in love with you because when you loved me i couldn't even love myself.
Because of you, I laugh a little harder, cry a little less, and smile a lot more.
Sweet Quotes for Him
It's the feeling that's stirred by sweet words that will be long remembered. Sweet quotes for him to share and send as greetings. To inspire him or just to make his day bright.
Ever since the day you came in my life, I know that you are the one I'll truly love till the end.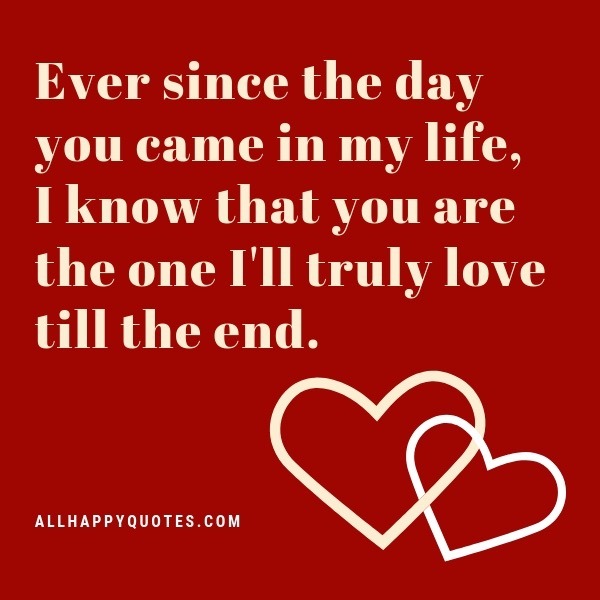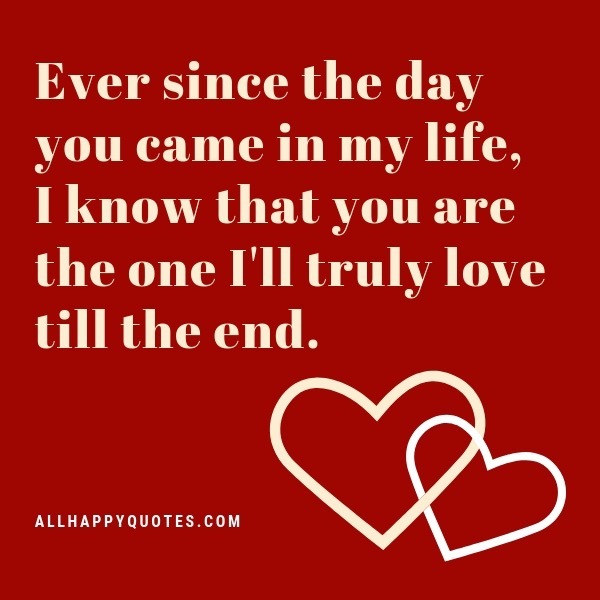 All that you are is all that I'll ever need.
I would be kissing you forever if it could tell how much I love you.
Our love bond is stronger and sweeter than anything.
Funny Love Quotes for Him
Sometimes it's sweeter when it's funny. He will at first smile then feel loved. Here are some funny love quotes for him to make him smile and feel in love with you more.
Let's be weird and wonderful together.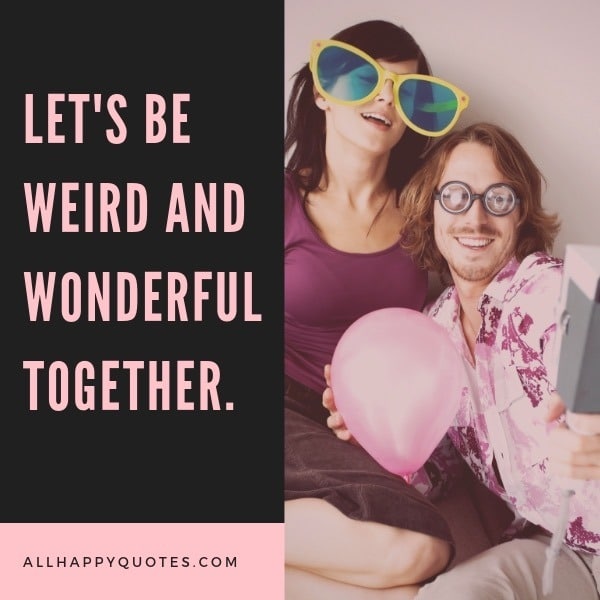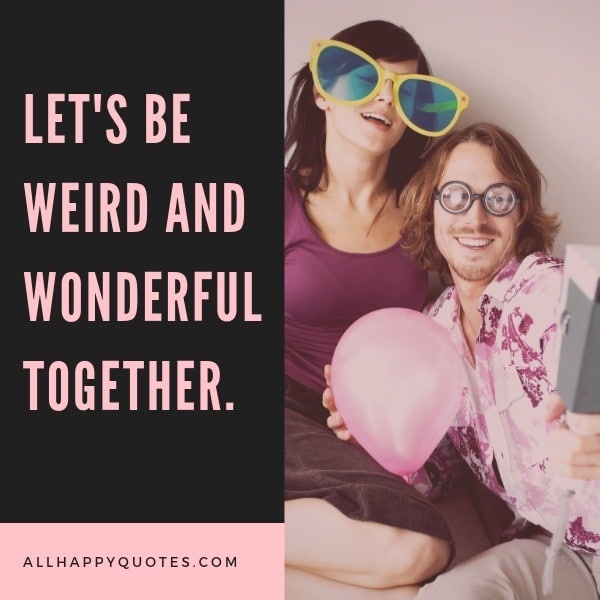 Forget the butterflies; I feel the whole zoo when I am with you.
You make my dopamine levels go all silly.
I am so totally, completely, overwhelmingly, eye-poppingly, life-changingly, spectacularly, passionately, deliciously in love with you.
Relationship Quotes for Him
Tell him how you perceive your relationship and closeness with some relationship quotes for him. You know it's good to know where you stand in the eyes of your partner.
My love for you is a journey starting at forever and ending at never.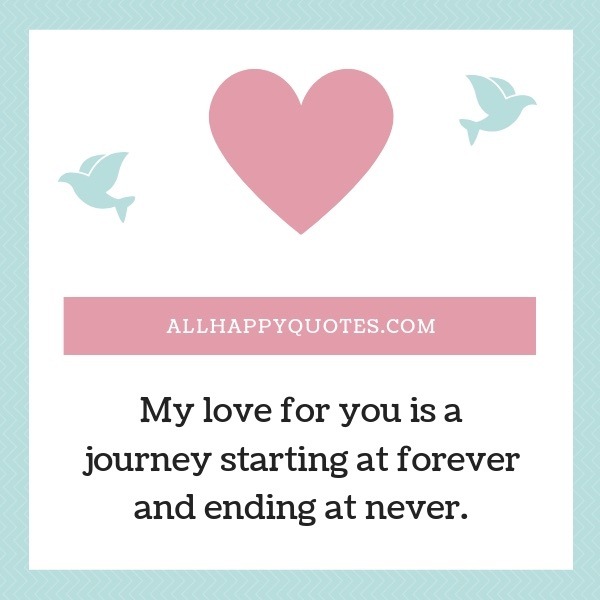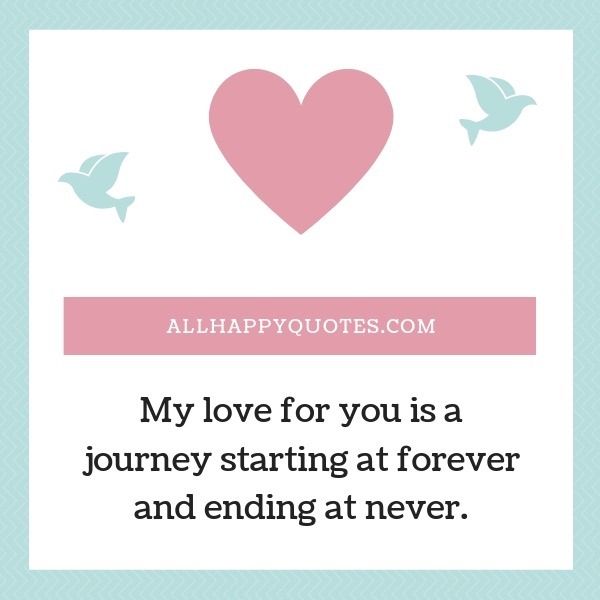 If I did anything right in my life, it was when I gave my heart to you.
We fight, kiss, hug, text, talk, argue, laugh, smile and love — That's us!
Distance isn't an issue because in the end, I have you.
Anniversary Quotes for Him
Celebrate the day you two meet and the day you finally admitted you can't live without each other with anniversary quotes for him. He will feel special with your thoughtfulness.
You are my heart, my life, my entire existence.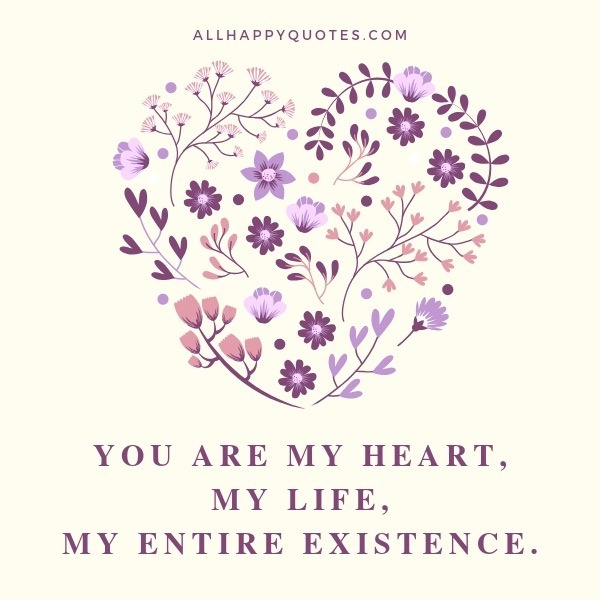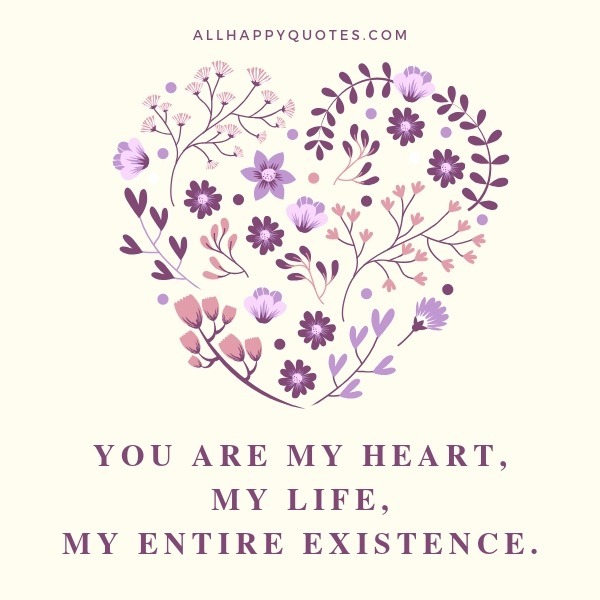 Hold my hand, and I will go anywhere with you.
The first time you touched me, I knew I was born to be yours.
I don't want a relationship that's serious all the time. I want someone I can laugh and be silly with. Someone that not only gets my weird sense of humor, but thinks it's hilarious too.
Morning Quotes for Him
Waking up with the thought of seeing the person you love in an hour or in a few days can make our hearts sing with joy. Greeting that person with motivational morning quotes for him will make his sing. Share away and start both of your days right.
I started loving you from the day first.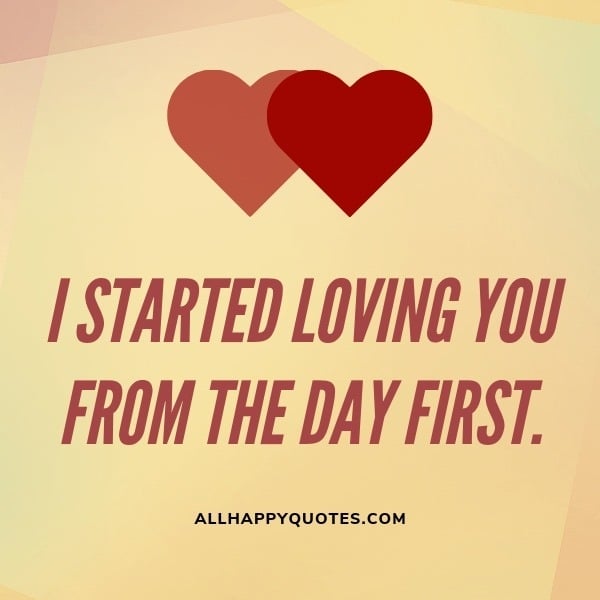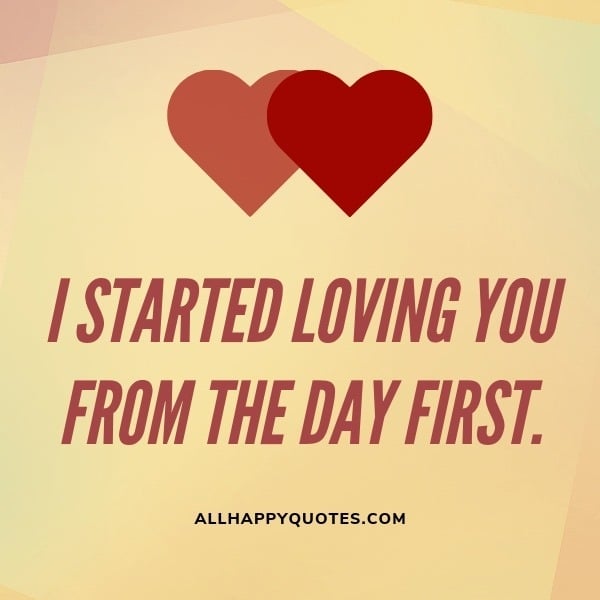 You are my today and all of my tomorrows.
Only you are the one who can make me feel carefree. I love you a lot.
I still want my heart to beat to the sound of your name.
Romantic Love Quotes for Him
Being romantic is not a sentiment that is exclusive to a woman. It is just right that you should also send romantic love quotes for him to your partner, he too needs to be reminded of his value.
The real lover is the man who can thrill you by kissing your forehead or smiling into your eyes or just staring into space.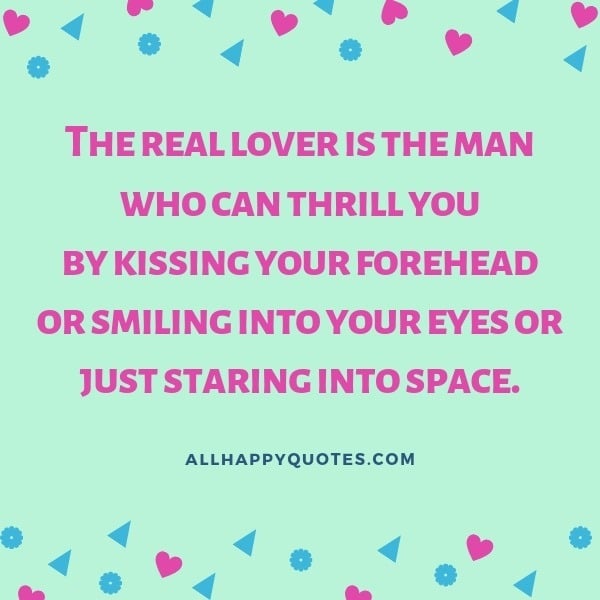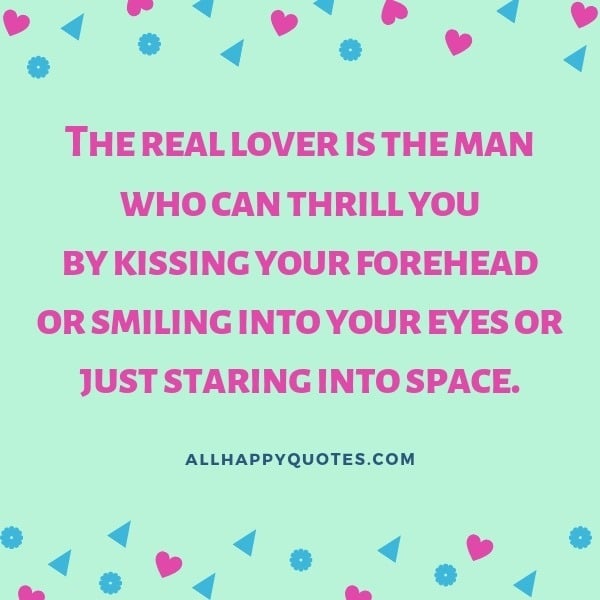 He smiled, and all I could think was 'Oh shit.'
You are as important in my life as beat is to heart. Our love bond is strong and irreplaceable.
I only want two things in this world. I want you and I want us.
Valentine Quotes for Him
Make your Valentine feel extra special with 71+ Happy Valentine Quotes that Remarkably Captivates Hearts Quickly. It is a celebration of love, he has the right to get happy and sweet greetings on that day too.
Somewhere between all our laughs, long talks, stupid little fights, and all our jokes, I fell in love.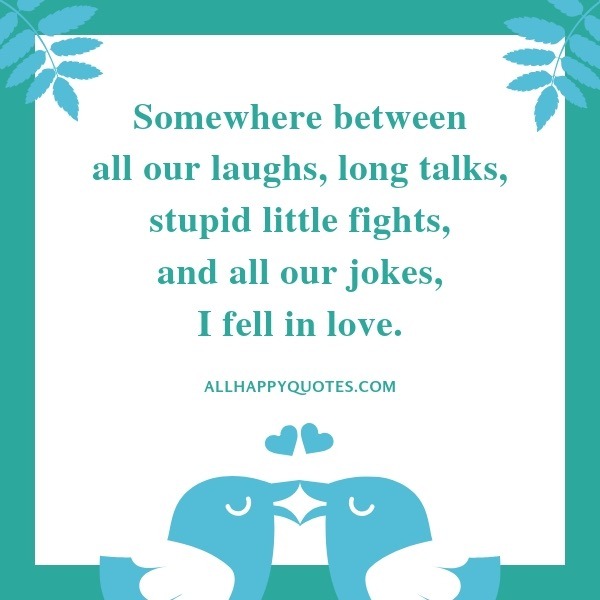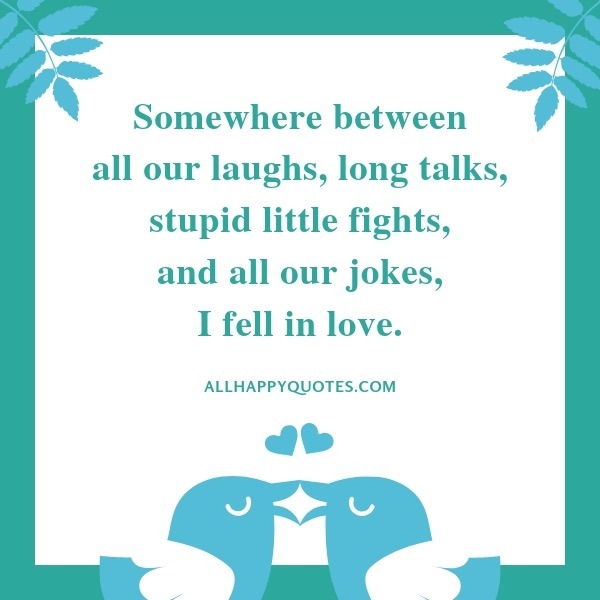 This is a saying that this type of love is only once in a life. And I say for me that one is you. My today and tomorrow is all for you. Love you from the depth of my heart and soul.
I want to be with you for only two times. NOW AND FOREVER.
All I know about love is just because of you. Please always be with me and do love me this way the whole life.
Boyfriend Quotes for Him
Men and boys are taught to never show emotions. Well…let his heart secretly celebrate when he reads the boyfriend quotes for him you'll be sending him after reading this. When he shows his happiness, never let him go for he is a one in a million gem.
The more boys I meet in my life, I realize that you are the only one who is perfect for me.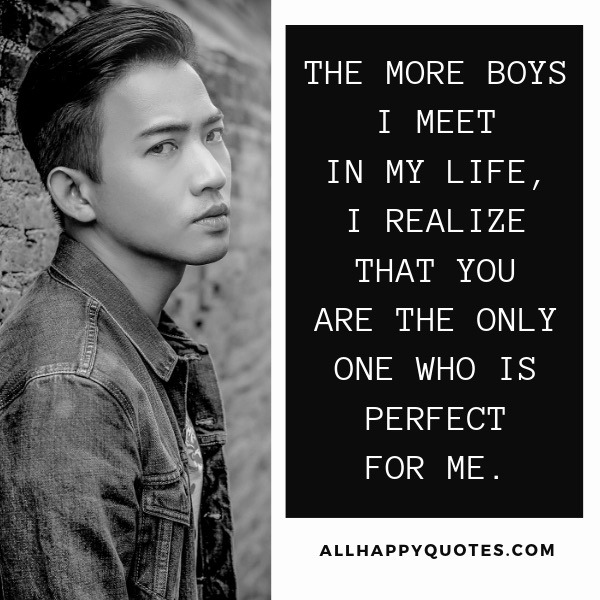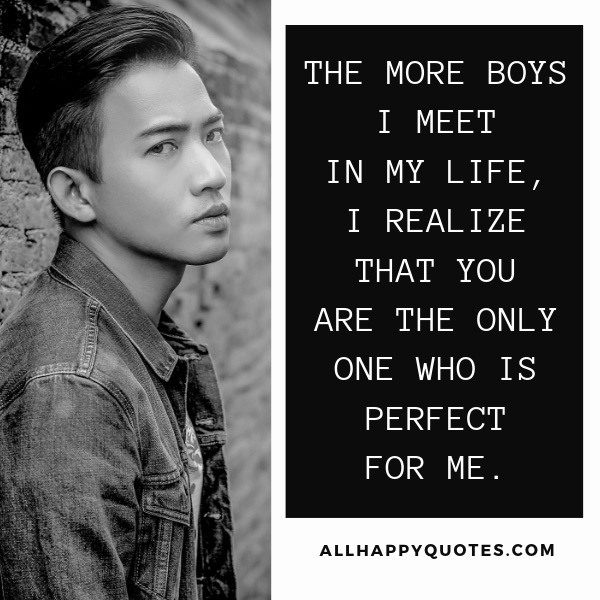 A sea of whiskey couldn't intoxicate me as much as a drop of you.
I love you so much that my heart slips a beat when you call my name.
You're the type of boy I'd make a sandwich for. You're the type of guy that gets a love quote from me.
Happy Quotes for Him
We all love to make others happy. Here are some happy quotes for him for the love of your life.
Your voice is my favorite sound.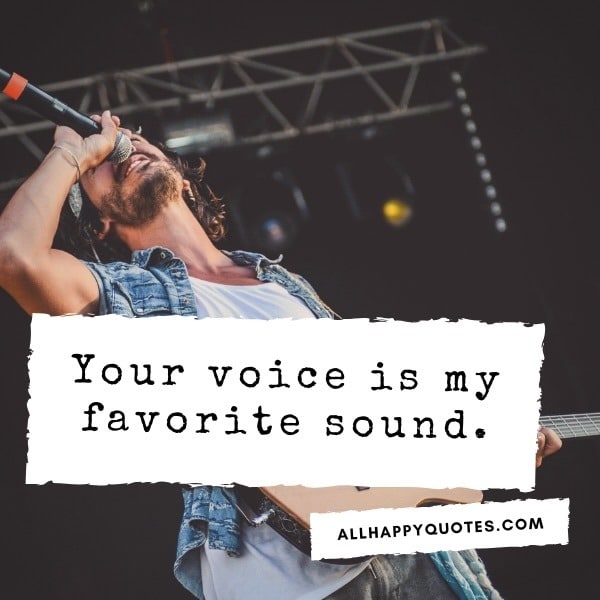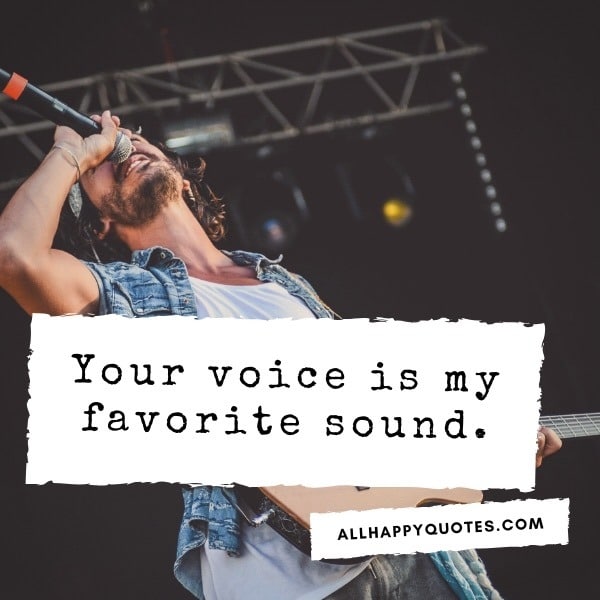 My favorite place is inside your hug.
I can not say how much I love you, and how special you are. All I can say is that my world in full of happiness and smile whenever I am with you.
You have made my heart brighter than a brightest candle. Thank you for being in my heart and completing me.
Why happy quotes for him
Everywhere, men and women fall in love, fall or even suffer love. Love quotes will help you express your deepest feelings, as well as your thoughts, in those moments when words simply fail you.
It is as if it were difficult to try to express it, words are not good. And you're stuck and you can not write another word either.
It may well be that he is not a born writer or a poet, which suits me perfectly. But you have the opportunity to choose. Therefore, choose sentiments that speak out of your heart and use it exactly to convey the truth in your heart.
In moments when an individual loses words, let love quotes give him a gentle hand. Let the quotes paint your thoughts well in writing.
Whether it's your Valentine's Day scorecard, your birthday cards, your own romantic love letters or your email magnets, you do not have to worry about not knowing more. What to say or write.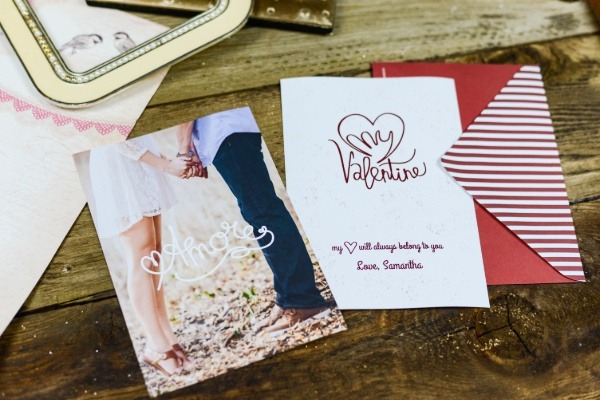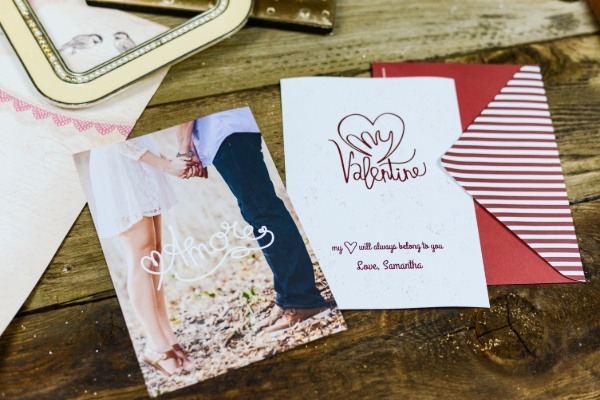 Make your commitments by observing how the correct sentiments bring truthfulness to your card, letter or message.
Famous quotes for him
Love quotes are cradles for partners who live miles away. This allows them to give hope and promises to remain faithful to each other. It helps them catch up with news about each other's feelings, and assurance that someday they will be together again. This encourages them to fight for and manage the relationship from a distance.
We know that love quotes create that smile for a family member. With the sweet and intimate thoughts of the famous sentiments of love, our loved ones will surely be smiling when reading these.
Interesting phrases for him
Why use quotes and sayings? In addition to spicing up your life, these quotes and sayings can help you and your partner grow your relationship. You can find online different love quotes for him and sayings, that are fun, sweet, and cute. Continue to send your commitments to the person you love, but with different love quotes and sayings. He may find it annoying and frustrating when he receives the same one every day.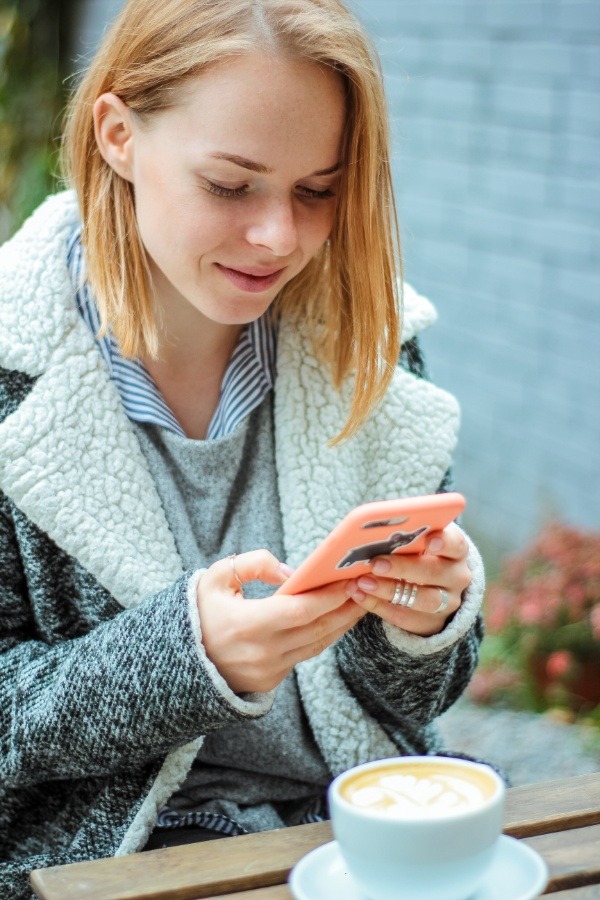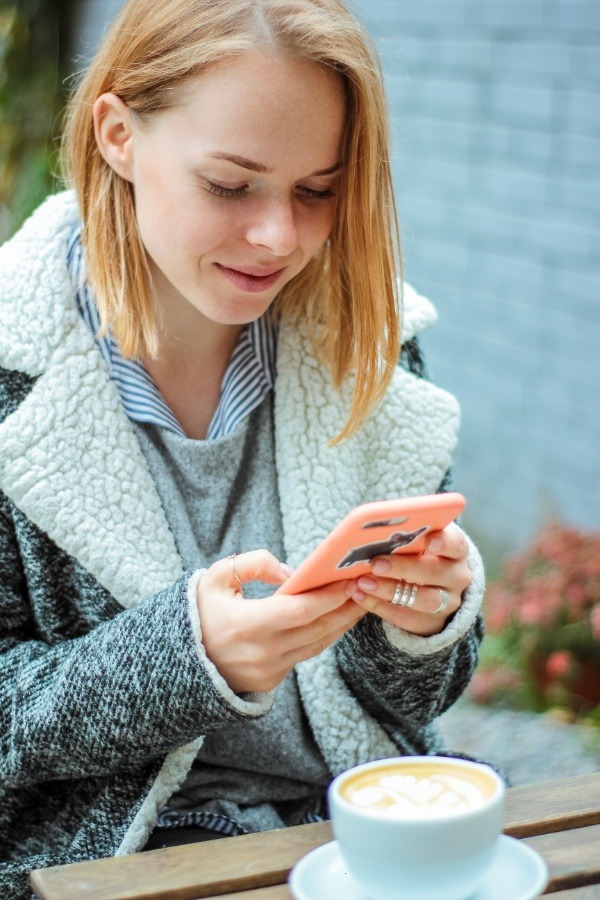 Advantages of Making Use of Love Quotes in Short Text Messages
If you are madly in love with someone, you should know that love quotes play an important role in your life. In itself, love is a wonderful feeling. As such, you can use love quotes so your partner will not only feel special but also think he is. We know that love leads to many different feelings and maybe that's what you want to describe to your partner as you send love quotes as a text message.
Here we analyze the benefits you can get by sending your partner's love quotes in text messages.
First beneficial advantage
You will make your partner feel loved. Although most people do not give much importance to expressing their sentiments. They do not know sending love quotes and sayings will create a significant impact on the heart of the person to whom it is sent. Because of their work and other commitments, few people have time to talk on the phone with their loved ones for hours. However, with short text messages filled with love quotes, you can tell your partner that you are thinking of them.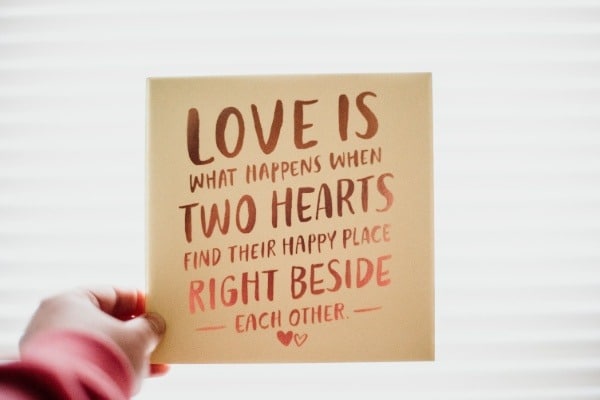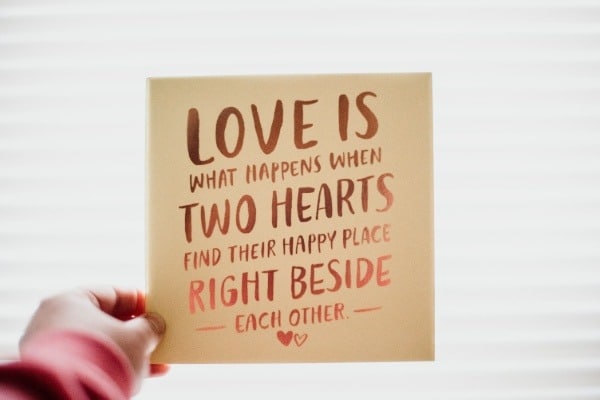 Second benefits of love quotes as short messages
Love quotes allow you to maintain an open line of communication between you and your partner. Ask any relationship expert and they will tell you that the key to ensuring a lasting relationship is communicating with your partner all the time. The lack of communication is the main reason for most of the current tensions in modern relationships. Although you may not talk for an hour or two with your partner during the day, with short love quotes text messages you are ensuring that communication between the two of you is uninterrupted.
Third advantage that is also beneficial
Short text messages with love quotes can help remedy misunderstandings between you and your partner. You may have had a fight in the morning before going to work. But by sending a message of love full of beautiful quotes, everything is forgotten. This way, you can work on the problems that affect your relationship in the simplest way.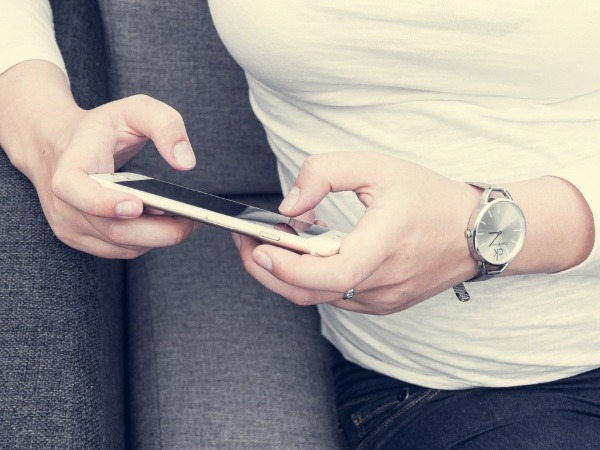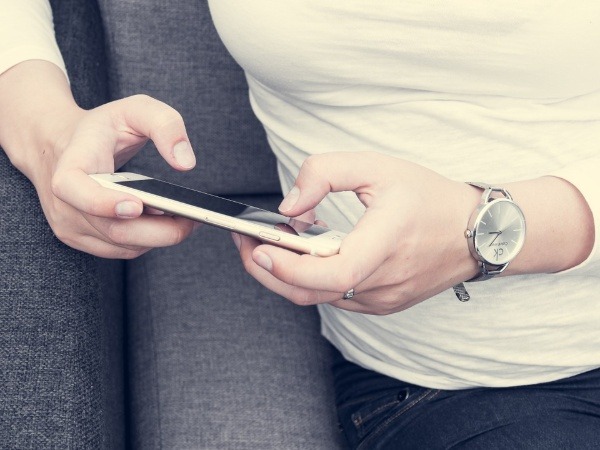 Last but not the least beneficial advantage
Love quotes give the impression that your short text messages are creative. When your partner read the messages you sent, he/she will definitely know that you have dedicated time and effort to send them. And certainly, you did. And when you two are back in each other's arms and doing what the things you habitually do together. You will know that the love quotes for him work its lucky charm. You may eventually find a prepared bubble bath or a romantic dinner at home when you two are already married.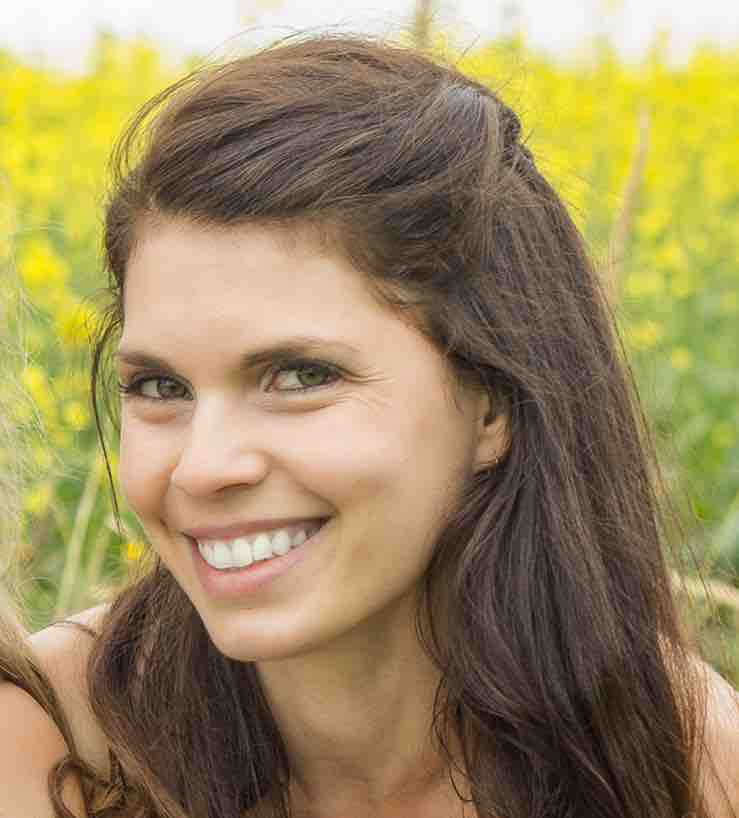 Hi! Celine here, your Chief Happiness Officer. I'm teaching my daughters how to spark happiness in order to find become happy from within. I didn't expect they would've be teaching me as much as I teach them. Sam, my eldest said to me, 'Ma, we can make more people happy online.' Since then, we've dedicated ourselves to this community to bring happiness to YOU, wherever you are!