"Love is a promise; love is a souvenir, once given never forgotten, never let it disappear." – John Lennon
Valentine's day has become not only a symbol of romantic love for couples but also a day to express our love for our beloved family and some special people in our lives.
You can be a daughter or son wanting to make your dad or mom feel loved on Valentine's day or someone who wants to spend a day with friends or even yourself to make the day special.
This day doesn't have to be expensive or laborious. A simple nice greeting with sweet Valentines Day Quotes will absolutely do the trick.
In my case, my three daughters, ever since they started schooling, would surprise me with a little something they made.
Now they're a bit older, they'd ask me to bake cupcakes with them and decorate nice Valentine's greetings on the mini cake, not just for me but for their dad and themselves.
Read 'til the end for more quotes and Valentine's Day celebration ideas from our humble family.
Happy Valentines Day Quotes Images
Below are some of the top Valentine's Day Quotes we picked and designed together. If you have suggestions or quote ideas, please don't hesitate to email us. We read all your emails and are excited to get ideas from you.
Valentines Day Quotes
I love pizza, but I love you more. I need you in my life. Happy Valentine's Day!
I need you like a heart needs a beat.
Love is what you've been through with somebody.
I am happiest when I'm right next to you.
The most beautiful view is the one I share with you.
Two people in love, alone, isolated from the world, that's beautiful.
Kisses are a better fate than wisdom
Once in a while, right in the middle of an ordinary life, love gives us a fairy tale.
There are only two times that I want to be with you. Now and Forever.
Trip over love and you can get up. Fall into love and you fall forever.
Love puts the fun in together, the sad in apart, and the joy in a heart.
There is no remedy for love but to love more.
When love is not madness, it is not love.
Love is a symbol of eternity. It wipes out all sense of time, destroying all memory of a beginning and all fear of an end.
I Love You: those three words have my life in them.
Valentines Day for Love
Love makes your soul crawl out from its hiding place.
Just when I think that it is impossible to love you any more, you prove me wrong.
Love is the poetry of the senses.
My love for you is a journey. Starting at forever and ending at never.
Love always wins…especially when you let it! Be kind to each other.
Love is the greatest refreshment in life.
Nobody has ever measured, not even poets, how much the heart can hold.
Come live in my heart and pay no rent.
Loving you never was an option. It was a necessity.
Better to have loved and lost than to have never loved at all.
We loved with a love that was more than love.
Take away love and our earth is a tomb.
Loving is not just looking at each other, it's looking in the same direction.
I've fallen in love many times… always with you.
Love is an irresistible desire to be irresistibly desired.
I know I am in love with you because my reality is finally better than my dreams.
At the touch of love everyone becomes a poet.
Without love, the rich and poor live in the same house.
A hundred hearts would be too few to carry all my love for you.
When I look into your eyes, I know I have found the mirror of my soul.
Valentines Day Quotes for Family
A perfect day to express love to your family At the same time, you can share more family quotes now!
There is no love without forgiveness, and there is no forgiveness without love.
No matter what has happened, no matter what you've done, no matter what you will do, I will always love you. I swear it.
The only pure joys and without mixture of sadness that has been given to a man on earth, are the joys of family.
It is beautiful that parents become friends with their children, fading away all fear, but inspiring them with great respect.
It is not the flesh and blood, but the heart, that makes us parents and children.
The family provides values that remain for a lifetime. A family united and full of love is a difficult luxury to achieve.
When you have a family that lets you express yourself as you are, it is the best thing that life can give you.
There's nothing that makes you crazier than the family, or happier… or more exasperated. Or more … sure.
One of the things that unite us as a family is a shared sense of humor.
Valentines Day Quotes for Friends
They say true friends bully each other so don't miss this opportunity to bully . your single friends or express love.
Walk with me through life and I'll have everything I'll need for the journey.
Love cures people; Both the ones who give it and the ones who receive it.
You have replaced my nightmares with dreams, my worries with happiness, and my fears with love.
Whoever said Valentine's day is only for lovers? I love you my best friend! Happy Valentine's day.
You have been my friend through thick and thin. I cannot imagine life without you. I love you, my friend. Happy Valentine's day.
Even the most caring and loving partner cannot take the place of a good friend. Thanks for filling the gap in my life. Happy Valentine's Day.
Here's to Valentine's Day filled with good wine, good food and especially good friends like you.
My friend, you deserve more beautiful love moments in this Valentine's Day and I wish you celebrate the day lovely. I wish you a happy valentine's day.
Wish we could be together swapping chocolates and laughing over candy hearts like we used to.
Valentines Day Quotes for Her
Women appreciate sweet messages. Get the sweetest of them all from our 101+ Love Quotes for Her that Captures Heart blog.
You are my song, you are my song of love.
I love you more than yesterday but less than tomorrow.
The sweetest of all sounds is that of the voice of the woman we love.
This day is dedicated to you and my never-ending love for you. I love you, sweetheart.
The more time we spend together and the more I get to know you, the deeper and deeper I fall in love with you. I can't imagine my life without you.
Our lives intertwine so beautifully together. You complete me and I'm proud to have you by my side.
Hearing your voice every day fills my heart with happiness and gratitude that you are in my life.
Happy Valentine's Day to the most beautiful woman in the world. I am the luckiest man on earth to have you.
On this day, know that you are loved to the moon and back. Thank you for giving me your heart and all your love.
Valentines Day Quotes for Him
Although guys are often less emotional, that does not mean he will not like your messages. [Update:] Due to public demand, we have dedicated a full blog about love quotes for him. Don't miss out!
Whatever souls are made of, his and mine are the same.
Anyone can catch your eye, but it takes someone special to catch your heart.
Love is the magician that pulls man out of his own hat.
I want you to know I adore you and think you're as awesome as the stars and planets. Happy Valentine's Day!
Sweeter and sweeter, our time together grows. There is nothing as precious to me as your company.
Take good care of yourself while you are away from me. You mean everything to me. Thinking of you always.
I'm the luckiest girl in the world and it's all because of you. Be mine, valentine.
I am a great believer in fate and destiny. It was fate that I met you and destiny to be with you.
Valentines Day Quotes for Girlfriend or Wife
Strengthen your relationship with a loving quote to remind your girlfriend or wife that your love is the same or perhaps stronger since your relationship began.
I may not be your first date… kiss or love… But I want to be your last everything.
It is true that my heart always skips a beat when you take my name.
Every day that I'm with you, I wonder how I got so lucky to be your man. Thank you for accepting me into your life and for loving me the way you do.
Don't ever forget how special you are to me, today and every day of the year. Love you more than words can express.
I didn't know what a soulmate was until you came into my life. I understand the true meaning of that word now and I'm glad it's you!
Thank you for coming into my life and lighting it up like never before. You are a beautiful ray of light. A true star in my eyes.
I'm so happy that your weirdness found my weirdness and now we can be weird and in love together.
Forever is a long time, but I certainly wouldn't mind spending it with you. I hope you want to spend it with me too!
Your love is the best gift I could ever receive on this Valentine's Day.
Valentines Day Quotes for Husband or Boyfriend
Alone we can do so little; Together we can do so much.
Express how your feelings and love for them has been nourished and strengthened through time.
I'll love you until the stars go out.
I love you truly and can't wait to see you tonight. I'm saving all my sweet thoughts and dreams for you.
Happy Valentine's Day to the most beautiful woman in the world. I am the luckiest man on earth to have you.
I want you to know that you are the one. Be my one and only, valentine.
True soul mates are together forever. I am ready to stay beside you, my true friend and partner.
I let you go and you came back to me. Now we walk this path together. Happy Valentine's Day.
Nothing can compare to the way you make me feel. Butterflies come close, I guess. See you later.
We are two souls together for eternity. I am here for you with all of my heart.
The Story of Saint Valentine
What is the real story behind Valentine's Day? Legend says that Valentine, a Catholic priest, secretly married lovers who cannot make their commitment and love for each other be known to publicly.
These are couples who were not allowed to marry because of their inheritance or family title. Some were lovers who could not be together because of their racial difference. That was not acceptable at that time.
These couples would turn to Valentine and ask him to marry them in secret.
After practicing this for many years, Saint Valentine of Rome has finally martyred around the year 269 AD. His remains were buried in Via Flaminia.
Aside from this, some people would say that there was more than one Valentine, but all were martyred by the church for violating the law of the church.
Although there is no way of confirming this, this is basically where the day is based.
Who can celebrate Valentines Day?
As we have mentioned above, Valentine's Day is not a day that is limited to lovers only. We strongly believe that this day is for all people who want to show love, care, and gratitude to people they care about the most.
Valentine's Day is a special day and everyone who wants this event to be memorable should make it memorable regardless of who they want to celebrate it with.
If you plan to make this day an extraordinary and memorable time in your life, the following tips can help you reach that day.
How to make Valentine's Day Special
As most of us already know, Valentine's Day is celebrated worldwide on the 14th of February every year. In most countries, people go on vacation. For us, it is a day that gives us the opportunity to share and express our feelings to our family whom we care about, either at home or on a trip.
Although the day is traditionally celebrated with flowers, greeting cards, sweets, we try to be as creative as we can each year. Below are some ideas you can do and combine. Some of these ideas can be accomplished perfectly without spending a lot of money.
Spend the day with each other
Most of the time, work pressure and strict schedule do not give most people the time to spend with their dearly beloved people, but this day gives us the opportunity to express our feelings and the best time to spend with them.
Spending the day with each other is perhaps the best thing you can do to make your day unforgettable. A shared day helps build the bond of love stronger than ever.
Breakfast in Bed
You may want to get up a little earlier on Valentine's Day to prepare breakfast in bed. You can treat them and pamper them all day, making them feel special. A box of heart-shaped chocolates is a perfect way to pamper them and show them how cute they are.
Coffee
If you really want to do something unique and easy, you can make cups of coffee with the words "I love you on your side" or a bottle of champagne on a picnic blanket somewhere. It does not matter what you plan for the day when you know that you will love and feel special.
Cook dinner together
Having dinner together helps to build the strongest relationship. Check out Valentine's day recipe ideas. Plan the night with the menu of your favorite foods, decorate the table with candles to create a nice and pleasant atmosphere. Keep all worries and tasks aside and enjoy the day at the other company.
Romantic Dinner
You can take your partner to dinner and love him all night while celebrating his love for the other.
Go on a trip
Going on an adventurous trip, hiking to the summit for example, and enjoying the beautiful scenery together, kayaking or rafting, can be a unique idea to spend the day with your Valentine's Day.
Present gifts
Presenting gifts is a traditional way to show each other love and gratitude, and what could be the best way to celebrate this auspicious opportunity, rather than the sweetness of chocolate cake. The sweetness of chocolate cake, when combined with the beauty of red roses, if it is gifted, will make someone feel special and make your Valentine's Day an unforgettable experience.
There are so many options that a person should consider when they really think about it, and it often happens that only the most popular flower gift and a romantic card tell the person exactly how they feel.
Send Valentines Day Quotes
Words and actions speak more than any expensive gift items.
Sending messages with the quotation marks "I love you" costs nothing, but it can work wonders to express and take care of your love. Help them to feel special so that they and their day become more memorable.
Flowers
Leave a single rose on her desk, or if you have the budget, deliver a bouquet of flowers to her office with a card full of sweet Valentines Day quotes or notes.
Handmade Card
Another great idea for a gift would be to create your own handmade card or piece of jewelry to personalize. If you do something yourself, show them that you have made a special effort to tell them how you feel.
More Valentines Date Ideas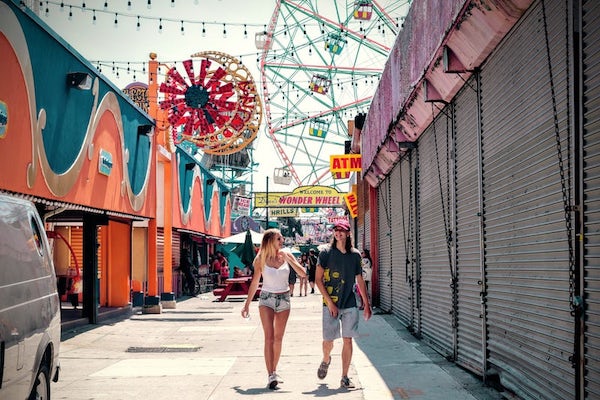 My Valentine Ideas…
These Valentine's day ideas will certainly make your beloved people feel special. However, a good combination of your sincere words and actions will speak so much louder than any expensive and luxurious gift or trip so go ahead and share these Valentine's Day Quotes above, whether it's Valentine's Day or not!