"The positive thinker sees the invisible, feels the intangible, and achieves the impossible." — Winston Churchill
One of the best quotes from one of our favorite authors sums up the life mantra that we practice in our family. It simply says that you can be in the worst situation, have the most unfathomable problem, or have the most unthinkable issues and still be alright and happy if you only choose to see the invisible. Our problems are tough like yours but we always try to find the positive side of everything. Below are some of the inspiring positive quotes images we designed but if you want to find out more about the effective strategies we religiously follow to stay positive every day, read till the end. Don't forget to leave a comment and let us know if you are feeling positive or negative today!
Positive Quotes About Life Images
Being positive can save you a lot of heartaches and take you away from becoming wholly tired about life and sink you to the throes of depression. These positive quotes can be the thinnest sliver of light that will take you out from the lowest point you've sunk into.
Positive Life Quotes
Those who mostly succeed in any endeavor they focus on are those who see good in everything even with the bad. Send these positive life quotes to say you approve of their outlooks in life. Visit 41+ Positive Life Quotes to Uplift Your Spirit Fast for more!
Be not afraid of life. Believe that life is worth living, and your belief will help create the fact.
Your hardest times often lead to the greatest moments of your life. Keep going. Tough situations build strong people in the end.
The real battle is taking place in your mind. What you are dwelling on, that's what you're attracting. Have a positive mindset.
Be positive with every idea surrounding your dreams…
The more you are positive and say, 'I want to have a good life,' …
Choosing to be positive and having a grateful attitude…
Positive people have made up their mind to enjoy life…
Be thankful for everything that happens in your life…
Imagine the most outrageously positive possibility for your life…
I'm taking all the negatives in my life…
If you just look at life in a positive way…
Dwell on the beauty of life…
Once you replace negative thoughts with positive ones, you'll start having positive results.
You can't make positive choices for the rest of your life without an environment that makes those choices easy, natural, and enjoyable.
Live life to the fullest, and focus on the positive.
You cannot have a positive life and a negative mind.
Positive Attitude Quotes
Being strong is having a positive attitude towards everything. Seeing beauty, love, and understanding where there is none. In the hope that believing so will help to make it manifest.
In order to carry a positive action we must develop here a positive vision.
If you have a positive attitude and constantly strive to give your best effort…
Always be able to transform pain, sorrow, tears, and sadness…
A positive attitude gives you power over your circumstances…
Anything negative that happens to you in life can be turned into a positive…
Having a positive mental attitude is asking how something can be done…
HOPE is having a positive attitude about everything…
FAITH is having a positive attitude…
You reap fruit from the same kind of seed you've been sowing…
Be mindful, be grateful, be positive, be true, be kind.
Life becomes easier and more beautiful…
Focus on your strengths, not your weaknesses…
I'm a very positive thinker, and I think that is what helps me the most in difficult moments.
Attitude is a little thing that makes a big difference.
A positive attitude causes a chain reaction of positive thoughts, events and outcomes. It is a catalyst and it sparks extraordinary results.
Virtually nothing is impossible in this world if you just put your mind to it and maintain a positive attitude.
Positive Thinking Quotes
What you hold deep in your heart will reflect in your actions, and your thoughts reflect in the words you say. Say what you mean with these on-point positive quotes. Get the empowerment and drive you from our positive thinking blog now!
Positive thinking won't let you do anything…
You can't live a positive life thinking negative thoughts…
Positive thinking is the key which unlocks the doors of the world.
It takes but just one positive thought when given a chance to survive…
Positive thinking will let you do everything better…
Once you replace negative thoughts with positive ones…
The positivity in our life is a function of our thinking…
The more positive thoughts you entertain, the happier you will become.
One small positive thought can change your whole day.
Positive thinking is empowering…
I always like to look on the optimistic side of life, but I am realistic enough to know that life is a complex matter.
Pessimism leads to weakness, optimism to power.
I firmly believe that when I am positive, it not only makes me better, but it also makes those around me better.
When the negative thoughts come they come to all of us. It's not enough to just not dwell on it. You've got to replace it with a positive thought.
There is little difference in people but that little difference makes a big difference…
Positive Quotes for Work
For what it is in life we need to be most positive about? Everything in life is a work in progress, that is why we need inspiration like these positive quotes about life. To help us keep our momentum and strengthen us to never falter in our daily endeavors.
No matter what you're going through there's a light at the end of the tunnel…
If you are positive, you'll see opportunities instead of obstacles.
Say and do something positive that will help the situation…
A positive thinker sees the invisible, feels the intangible and achieves the impossible.
Be generous with your compliments and stingy with your complaints…
The worst times can be the best if you think with positive energy.
Surround yourself with positive people that lift, motivate, and inspire you.
Positive thinking and visualizing success are the keys to doing well.
Always turn a negative situation into a positive situation.
The thing that lies at the foundation of positive change, the way I see it, is service to a fellow human being.
In every day, there are 1,440 minutes. That means we have 1,440 daily opportunities to make a positive impact.
Perpetual optimism is a force multiplier.
It's actually cool to be positive and optimistic and idealistic. It's cool to see yourself doing beautiful, great things.
A positive attitude can really make dreams come true—it did for me.
Having the positive belief that it will all be OK just means that you hustle and make it work because failure is not even an option in your own mind.
Little by little, day by day, what is mean for you WILL find its way.
Believe. Act as if. Live like you already have it. It's coming.
Stay Positive Quotes
There's no better than reading positive quotes to start a day on the right perspective.
Instead of worrying about what you cannot control…
More smiling, less worrying, more compassion, less judgement…
Stay positive. Forgive others. Invest in yourself. Trust your instincts…
Stay positive in every situation and everything you do, never stop trying…
Never ever focus on the negative of things. Always look at the positive.
It makes a big difference in your life when you stay positive.
STAY POSITIVE; STAY HOPEFUL
Optimism is a happiness magnet…
It makes a big difference in your life when you stay positive.
Love yourself. It is important to stay positive because beauty comes from the inside out.
Be a positive person, and try to look at the good side of everything.
When it rains, it pours? but soon, the sun shines again. Stay positive. Better days are on their way.
If you absolutely can't stay positive, don't go negative, just cruise neutral for a while until you can get back up.
Stay positive, all other choices are pointless punishments to your psyche.
It takes but one positive thought when given a chance to survive and thrive to overpower an entire army of negative thoughts.
Create the highest, grandest vision possible for your life, because you become what you believe
Don't forget you're human. It's okay to have a meltdown. Just don't unpack and live there. Cry it out. Then refocus on where you're headed.
A great attitude becomes a grea tday which becomes a great month which becomes a great year which becomes a great life.
Short Positive Quotes
Tell a story with the fewest words you need to make your point across. Share inspirations with short positive quotes to get your best intention understood.
Turn every situation into a positive one.
Positive thinking must be followed by positive doing.
Positive thoughts lead to positive results.
Miracles happen to those who believe in them.
Become the most positive & enthusiastic person you know.
Delete the negative and accentuate the positive.
Positive anything is better than negative nothing.
Believe you can and you're halfway there.
The positive energy and love we give to others, heals our own wounds.
You cannot hang out with negative people and expect to live a positive life.
Live life to the fullest and focus on the positive.
Keep your face to the sunshine and you cannot see a shadow.
Optimism is the faith that leads to achievement; nothing can be done without hope.
Positive anything is better than negative nothing.
When you can't find the sunshine, be the sunshine.
Wherever life plants you, bloom with grace.
Learn from yesterday, live for today, hope for tomorrow.
Inspirational Sayings
Who will not be inspired by the heartfelt messages of these inspirational positive quotes and sayings? Share to your loved ones who need these positivities.
Wherever you go, no matter what the weather…
Pessimism leads to weakness…
Yesterday is not ours to recover…
Everywhere you go, make positive deposits…
The less you respond to negative people, the more positive your life will become.
The positive force of love can create anything good…
Surround yourself with positive people and situations, and avoid negativity.
As we become more and more positive and more and more joyful…
Anything that's not positive, I don't have the energy to focus on it…
People have to remain positive and believe in those dreams. It's really important.
Start each day with a positive thought and a grateful heart.
Inspiration comes from within yourself. One has to be positive. When you're positive, good things happen.
Let us rise up and be thankful, for if we didn't learn a lot today, at least we learned a little…
The grass is greener where you water it.
An arrow can only be shot by pulling it backward. When life is dragging your back with difficulties, it means it's going to launch you into something great. So just focus, and keep aiming.
If you have good thoughts they will shine out of your face like sunbeams and you will always look lovely.
Funny Positive Quotes
There's nothing more uplifting than a happy thought and feeling. With these funny positive quotes motivate someone today.
A positive mind finds opportunity in everything….
A strong positive mental attitude will create more miracles…
Life is 10% what happens to us…
It took me fifteen years to discover I had no talent for writing, but I couldn't give it up because by then I was too famous.
The great thing about getting older is that you don't lose all the other ages you've been.
Be like a postage stamp. Stick to a thing till you get there.
Opportunity does not knock, it presents itself when you beat down the door.
By trying we can easily learn to endure adversity – another man's, I mean.
A positive attitude may not solve all your problems, but it will annoy enough people to make it worth the effort.
I am allowed to look sexy, feel sexy, and be in love… am worthy of all of those things and so are you.
I'm an optimist. It does not seem to be much use being anything else.
Life is too short to be serious all the time. So, if you can't laugh at yourself, call me… I'll laugh at you.
People often say that motivation doesn't last. Well, neither does bathing– that's why we recommend it daily.
I didn't fail the test. I just found 100 ways to do it wrong.
The difference between genius and stupidity is; genius has its limits.
When science finally locates the center of the universe, some people will be surprised to learn they're not it.
People say nothing is impossible, but I do nothing every day.
Want is a growing giant whom the coat of Have was never large enough to cover.
Positive thoughts
To adequately describe what positive thoughts are, we would say they're more of a mental attitude in which you expect good results which are also favorable. It is the type of thinking that always views the glass as half full and not half empty.
Generally, a mind that thinks positive waits for happiness, health and a happy ending in any situation. It is also the first thought that comes to mind when you read positive quotes. So how do you train your mind to think positive? Well, this is how you do it:
Focus on what makes you enjoy life
Turn your attention deliberately and constantly to the things that inspire joy; the things that make you happy to be alive. When you concentrate on these things they are sure to kick out the dullness out from your life. If you're willing, you can dedicate yourself to writing them down daily.
If not, then when you wake up always think of that something that makes you smile. This could be from your interaction with others, aspects of yourself that make you feel on top of the world or elements of the world that light up your heart.
Similarly, if you do not have any, how about reading a few positive quotes to kickstart your day. You can use these positive quotes to guide you on your day. If you are down, positive quotes are helpful in cheering you up.
Take time to do what you love
Yes, you are busy. Yeah, probably you're committed. Probably, you lack the time… but when was the last time you did something you actually loved? You know without making space for our biggest passions, we easily become negative and highly despondent.
My advice to you is to give that activity at least an hour daily without interruptions. When you do this activity, you are happy and you enjoy it, so give the mind its time of positivity. Maybe it's too much to ask for, but I assure you won't regret it.
See the bright side
You can retrain your mind to see the bright side of any situation however difficult it is. Consciously challenge yourself to see what's good in an impossible situation. For instance, if something goes wrong for you, it's often because there's something better in store for you which is more fitting to your overall purpose.
Positive quotes generally encourage you to do this. Try to turn setbacks into unseen opportunities. For example, should you miss a second interview or not be called for a second date, try and think of what you can with the extra time. Never call yourself a failure, instead learn. The more you train yourself to do this, the brain continuously learns to do it without prompting.
Radiate positivity to feel positive
Small acts of kindness that make others happy also make you happy. Taking a moment to do a favor for someone puts you in a better state of mind. This breaks you out of a negative thinking loop. For instance, encouraging a friend who just lost a job makes both of you feel better.
Get into the habit of doing something for another person every time you're feeling down. This will substantially reduce your negative periods. You can also be the radiant heart of your workplace by encouraging your colleagues with positive quotes.
Positive Self-talk
Self-talk is the internal dialogue that takes place in our minds that is influenced by our subconscious mind. It is the voice that reveals your thoughts, beliefs, ideas, and questions. Positive self-talk encourages you and compliments you. It makes sure you continue to try to see a better version of yourself and boosts your self-esteem.
How to maintain positive self talk?
The benefits of self-talk will show once you have maintained and practiced doing it regularly.
Take out the internal negative chatter
First make yourself aware of the negative voice that constantly says, "I can't", "it's too hard" and such discouraging words. If you keep listening to such words, your actions will soon reflect your low self-esteem.
Instead challenge these negative statements with your own claim, "Why can't I?". Take down the mental block by proving these negative ramblings wrong. You can also flush out the negativity by meditating on positive quotes. Trust me when I say these positive quotes have a wisdom of their own that helps expels negativity.
Some positives quotes will even help you overcome your negativity and create a whole new outlook entirely.
Affirm yourself positively
Positive affirmations of a desired goal or outcome are quintessential to maintaining positive self-talk. Repeat them over and over again to open up the possibility of a renewed train of thought. Read them aloud with feeling to change your train of thought into believing the words and creating a new set of outlook that is better than before.
You can also use phrases from positive quotes to help in affirming yourself. Using positive quotes to affirm yourself may sound weird but it really helps.
Replace external negative influence with positive ones
You're more likely to adopt negative self-talk if your friends are always negative. If this is the case, limit your exposure to them to maintain a positive outlook in life. Thoughts and actions from other people who can empower you will definitely contribute to positive self-talk. Your belief in yourself will spike around these kinds of people as you are already confident around them.
Take control of the present
Are you the kind of person who is daunted by the things you should do before achieving your goals? Are you so worried about the future? Calm down, relax and take a deep breath. Concentrate on the things you need to do now in the present.
Break the process down and change your internal talk from one worried about an uncontrollable future to one about the manageable present. You will find it easier to handle the present, therefore, you'll be encouraged to handle what's to come.
More Positivity Ideas
Look at the bright side

Spend time with pets or kids

Don't be afraid to reach the top

Celebrate small successes

Appreciate everything

Have fun and take a break sometimes

Be with people who make you happy

Feel lighter with animals

Enjoy the ride

Never give up

Believe in your strengths

See everything as a blessing

Laugh everything away

Small progress are worth celebrating

Pop all bad thoughts

Accept yourself

Be happy no matter what

Believe you can doit

Ask for help

Celebrate your success

Happy and content as a child

You deserve to be happy

Learn from failures

Be with supportive friends

Be artistic

Find your happy place

Throw away baggages

Know you are ready to face the world

Eat something nice

Learn to think positively

Stay happy

Do what you think is fun

One step is all you need

Don't overthink to have peace of mind

Look forward for a brighter day
A few last words…
Changing to a positive thinking way of life isn't easy. It may take some extra time and hard work, which the tips I shared in this article will help you achieve your biggest life-changing goal. I have proof of the result I'm talking about in myself. Reading these positive quotes are a good start. Read them, take in the message and begin your journey to a more positive way of life.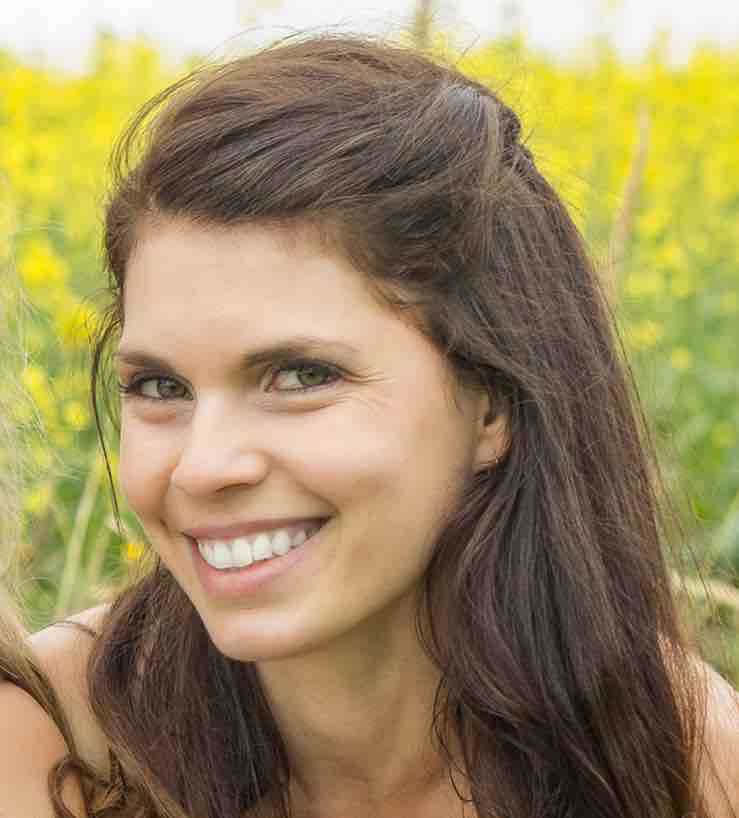 Hi! Celine here, your Chief Happiness Officer. I'm teaching my daughters how to spark happiness in order to find become happy from within. I didn't expect they would've be teaching me as much as I teach them. Sam, my eldest said to me, 'Ma, we can make more people happy online.' Since then, we've dedicated ourselves to this community to bring happiness to YOU, wherever you are!