"A mother's love for her child is like nothing else in the world. It knows no law, no pity, it dares all things and crushes down remorselessly all that stands in its path." – Agatha Christie (The Hound of Death)
Around the world Mother's Day is celebrated on the second Sunday in May, and among the countries who follow this official Mother's Day celebration date are a greater number of European countries, South Africa, the USA, Canada, New Zealand, Australia, China, India, Japan, and the Philippines.
Best Happy Mother's Day Quotes and Sayings
The first Mother's Day was celebrated in Mexico on May 10, 1922, and since then had gained worldwide popularity and is now being celebrated by many countries. And today all over the world this is celebrated in style with heartwarming happy mothers day quotes.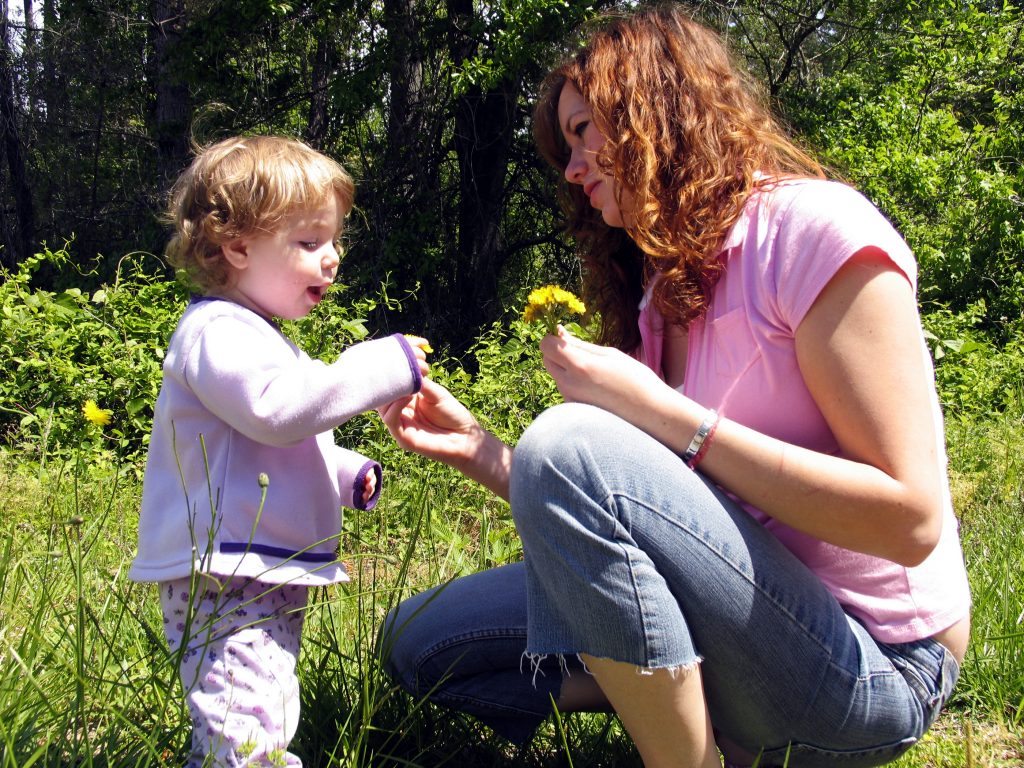 More than the gifts, the affirmation we can give to mothers not only our own, that they are loved and thought of in return can make all the difference in the world for them. You read through these happy mother's day quotes and sayings and pick the best to convey your thoughts.
Happy Mothers Day Quotes
More than anyone our Moms deserve our salutations on the day dedicated to all mothers in the world. Send her happy mothers day greetings to show her she is loved beyond measure. Visit 109 Strong Mother Quotes with Images for more.
Happy Mothers Day to you Mom, and thank you for everything you do for our family. We'd be so lost without you. You're the best!
Thank you for always being there, Mom. Happy Mother's Day!
Mother is a verb. It's something you do. Not just who you are.
There's nothing like your mother's sympathetic voice to make you want to burst into tears.
A mother's arms are made of tenderness and children sleep soundly in them.
I got to grow up with a mother who taught me to believe in me.
There is nothing in the world of art like the songs mother used to sing.
For when a child is born the mother also is born again.
With what price we pay for the glory of motherhood.
Mama was my greatest teacher, a teacher of compassion, love and fearlessness. If love is sweet as a flower, then my mother is that sweet flower of love.
Happy Mothers Day Messages
Mothers gave their all for the family and it is just right that we acknowledge their sacrifices by sending them heartwarming happy mothers day quotes and messages.
The only love that I really believe in is a mother's love for her children.
My dear Mama, you are definitely the hen who hatched a famous duck.
Motherhood: Powered by love. Sustained by wine.
Thanks for giving me the best things in life: Your love, your care, and your cooking. Happy Mother's Day!
To the best mom in the world, Happy Mother's Day! Thank you for being chief cook, counsellor, taxi-driver, cheerleader, and best all-round mom in the world.
Of all the rights of women, the greatest is to be a mother.
Sometimes the strength of motherhood is greater than natural laws.
Thanks for bringing me into this world and always seeing the best in me.
To the person who has done more for me than anyone in this world! Love you!
You make home the happiest place to be – Love Ya!
Happy Mothers Day Status
Post as your social media status a shout out to your hip Mom who knows her around most technology platforms more than you. She has an IG you know, not only Facebook.
Happy Mother's day to the best mom ever. I love you to the moon and back again!
A mother is she who can take the place of all others but whose place no one else can take.
To describe my mother would be to write about a hurricane in its perfect power.
Happy Mother's Day to one super mommy – we are so lucky to have you! Thanks for all you do!
A mother is a special part of all that's cherished in the heart.
For all you do and all you are to us – we love you.
Happy Mother's Day Wishes to my favorite person in the universe.
Mothers hold their children's hands for a short while, but their hearts forever.
Being a mom is a thankless job until Mother's day. Here's your annual thank you!
All women become like their mothers. That is their tragedy. No man does. That's his.
Mothers Day Quotes from Daughter
Short quotes and little comments between moms and daughters have such a huge impact.
Life began with waking up and loving my mother's face.
Because of you, I am me. Happy Mothers Day!
Mom…. You're the best! Thanks for all you do. Happy Mother's Day!
I am so grateful and blessed to have a mom as wonderful as you.
Can't wait to share a glass of wine together – until then, Happy Mother's Day!
I'm still your little girl in so many ways – and for that, I'm thankful! Happy Mother's Day!
Thanks for giving me the best things in life: Your time, your care, and your love. Happy Mothers Day.
Right from the start, you were the one who nurtured me, prayed over me, worried about me, guided me and supported me in every pursuit. Thank you for being there every day with just the love I needed.
Mom, you're the glue that holds us together.
You are a blessing to many people, but I am especially grateful for the amazing work you have done is my mom.
Mother's Day Wishes
Spill your secret wish for the best mother in the world with these touching mothers day quotes.
Wishing you a fabulous Mother's day! You're the best mom I could have asked for.
May all the love you gave to us come back to you a hundredfold on this special day!
I'm so lucky to have you as my mother… I'm sure no one else would have put up with me this long. Happy Mothers Day!
Wishing you all the love and happiness you so richly deserve. I hope you have a very happy Mother's Day!
You deserve the very best! Happy Mom's Day!
May all the love you give to others come back to you on this special day.
Whenever I think of integrity, love and generosity; I think of you. Happy Mother's Day!
No one can be as selfless as you; as sacrificing as you and as understanding as you! Lots of love and good wishes for Mothers Day!
May your Mother's Day be as great as you. This is a special wish from you-don't-know-who! Happy Mother's Day!
May you find everything that your heart desires on this special day! Happy Mothers Day Mum!
Funny Mothers Day Quotes and Jokes
Wish your Mom happy mother's day with the lighthearted words of these funny mothers day quotes, and make her smile with these corny but funny jokes about motherhood. check out more funny quotes at allhappyquotes.com/category/funny-quotes.
A mother is the person you can always call to see how long chicken lasts in the fridge.
Thank you for not telling my sisters that I'm your favorite.
Mom: I love you and your super long voicemails.
Dear Mom, Thank you for keeping all the bad stuff I did from Dad.
Happy Mother's Day, Mom! (And while I have you, quick apologies for ages 13-21.)
Thanks for being there when I need you the most and even when I didn't.
To my mother-who never sends me out into the cruel world without first wrapping me up in the warmth of her love.
Thanks for spoiling me rotten!
Silence is golden. Unless you have kids. Then silence is just suspicious.
Motherhood. It takes patience, humor and a lot of wet towelettes.
Short Mothers Day Quotes
Three to five words that can say a lot of meaningful thoughts in their scarcity. Visit 71+ Short Quotes About Life with Nice Share-able Images for more short quotes.
Mothers are all slightly insane.
The natural state of motherhood is unselfishness.
Most mothers are instinctive philosophers.
The best place to cry is on a mother's arms.
Motherhood is difficult and rewarding.
I love you, Mom, with all my heart
To the #1 Mom in the World
I'm so lucky to have you as my mom!
You make me feel so loved. Thanks Mom and Happy Mother's Day!
Although I hope you already know, my love for you just grows and grows!
Mothers Day Quotes from Son
As a daughter is Daddy's girl; a son is almost always Mommy's boy. Show you love and appreciation to the woman you has your back always no matter what. Send her a happy mothers day greetings.
I was always at peace because of the way my mom treated me.
Mom, I love you, even though I'll never accept your friend request.
I would say that my mother is the single biggest role model in my life… She was the love of my life.
All that I am, or hope to be, I owe to my angel mother.
I am honored to be your son.
Your arms were always open when I needed a hug.
For a wonderful mother on Mother's Day.
Happy Mother's Day to the greatest Mom in the whole world!
You taught me all of the important lessons of life.
I love you mom more than words can say.
Famous Mothers Day Quotes
Quotes about mothers day that impacted a lot of people and become favorites. Check out more famous quotes from our newest blog.
Motherhood: Feeding them as a baby and then through most of their twenties.
My mother is a walking miracle.
To the most amazing mom in the entire universe… you! Happy Mother's Day. Thanks for being so awesome!
Thank you for being a great Mother and a good friend.
The All-World award for best mothering goes to you Mom!
To my mom, my best friend and my inspiration – Happy Mother's Day!
You've always been there for us. We love you dearly.
Acceptance, tolerance, bravery, compassion. These are the things my mom taught me.
Sooner or later we all quote our mothers.
To describe my mother would be to write about a hurricane in its perfect power. Or the climbing, falling colors of a rainbow.
Cute Mothers Day Quotes
Meaningful mothers day quotes that are on point and short. All Happy Quotes have dedicated a blog solely for the cutest quotes. Don't forget to check it out!
We are born of love; Love is our mother.
Happy Mother's day to a woman who deserves a medal… for putting up with me all these years!
My mother told me a million times not to exaggerate.
You've always been there for me. Thank you.
I can always count on you for everything.
There aren't enough words in any language to express how much I love you.
Thinking of you with love today and always. Happy Mother's Day!
Wishing you the cheeriest, the merriest, and funniest, the brightest, best and sunniest of all days ever made!
My mother taught me about the power of inspiration and courage, and she did it with a strength and a passion that I wish could be bottled.
He didn't realize that love as powerful as your mother's for you leaves its own mark…to have been loved so deeply…will give us some protection forever.
Mothers Day in Heaven Quotes
To the mothers who are now away from their children. They are sorely missed but always remembered. Here are some poignant but sweet, full of longing for their love quotes, perfect for mothers day.
Mom, I know you are happier in heaven now. You still inspire me! Happy Mother's Day.
Mom, wherever you are, you will always be in my heart.
The memory of my mother and her teachings were, after all, the only capital I had to start life with, and on that capital I have made my way.
She is my first, great love. She was a wonderful, rare woman–you do not know; as strong, and steadfast, and generous as the sun.
My mother was the making of me. She was so true and so sure of me, I felt that I had someone to live for–someone I must not disappoint. The memory of my mother will always be a blessing to me.
My mother was the most beautiful woman I ever saw. All I am I owe to my mother. I attribute all my success in life to the moral, intellectual, and physical education I received from her.
I know that [my mother] was the kindest, most generous spirit I have ever known, and that what is best in me I owe to her.
Happy mothers day to my mom who is in heaven. Mom, I miss you so much..each and every day. Wish you were here today.
Mother your death has caged me in this misery, agony and pain. It hurts me a lot but at least it has set you free. I love you and I miss you mom!! Happy mother's day Maa!
Mothers Day Quotes for Friends
To our Mom friends, the ones who now have an additional role to play in our lives, some thoughtfully written happy mothers day greeting quotes.
Your journey as a mother is one of the things I am most proud of. Happy Mother's day my friend!
Happy Mother's day friend! Enjoy motherhood!
For the most beautiful and protective Mom, that your Mother's Day is spectacular and you feel like the artist you always wanted to be because you yourself have starred in the best role of your life. I love you so much dear friend. Happy Mother's Day.
Many congratulations to the Mother who alone raised four children. All the grace of God falls on you and your family. Happy Mother's Day.
Who does not have the happiness of being a Mother, has the grace of the Virgin Mary to have the quality of sharing her love with those who need it most. Congratulations on Mother's Day.
Congratulations to all the Moms of the world. May everything be harmony in the home and that this day be shared with their families in a cheerful and fun way. Happy Mother's Day.
With my heart in my hand, I tell you Happy Day Mom, even though I do not have you by my side, I raise a prayer to heaven to leave you my love and my joy with the whole family gathered in your name. Congratulations to all Mothers.
We are the happiest family, because your love has made us positive people, where each obstacle serves us as learning to be better. Happy Mother's Day.
For the most compromising Mother of all, with her teachings and good example, I want to give you a nice Mother's Day. Congratulations.
Mothers Day Quotes for Sister
For our sister who now has also become a mother, here are mothers day quotes especially composed as mothers day quotes for sister.
May your Mother's Day be filled with as much happiness as you brought to my childhood.
For all you do and all you are, we love you…
As a mom, as a mother-in-law, as a grandma—you're the best, and we feel so blessed to have you!
Thanks for putting up with us! We love you like crazy.
Thanks for making home the happiest place to be.
We're thinking of you with lots of love today! Hope you can feel it.
I hope you know how much I admire the woman you are.
You've taught me so much without saying a word.
Thanks for all the cookies and love. And cookies. Did I mention cookies?
Love is a family tradition for us…I've always known that, as long as I've been on this planet. You're a big part of those loving memories and the reason I feel so lucky to be born into this family.
Mothers Day Quotes for Mother in Law
For our second mother who takes us under her wings, she deserves to know our grateful love for accepting us without any condition.
Thank you for taking care of me. Happy Mother's Day!
You are the best mother I am lucky to have. Happy Mother's Day!
A mother is your first friend, your best friend, your forever friend.
When you are looking at your mother, you are looking at the purest love you will ever know.
Mother is the heartbeat in the home; and without her, there seems to be no heart throb.
Mothers are like glue. Even when you can't see them, they're still holding the family together.
The influence of a mother in the lives of her children is beyond calculation.
It may be possible to gild pure gold, but who can make his mother more beautiful?
There is no role in life that is more essential than that of motherhood.
Motherhood
Motherhood is a wonderful experience. The sacrifices and pains your mother went through in her efforts to make your life better are unimaginable.
If you love country music you must have listened to Red Sovine's emotional song 'Roses for Mama.' It's the touching story about a young boy who wished to "give" his late mom five roses on what could have been her birthday but couldn't afford them.
This strong connection between a mother and her child exemplifies the nobility of motherhood. Therefore, shower your mom with love and happy mothers day quotes on Mother's Day as long as she lives.
When is Mother's Day Celebrated?
Most countries including the United States, observe Mother's Day on the second Sunday in May every year. Meaning in 2019, it will be on 12th May. However, some countries celebrate Mother's Day on varying dates.
Origin and History of Mother's Day
Mother's Day was born back in 1908 as an antiwar crusade, started by Anna Jarvis. Through her tireless efforts, several states in the US started to recognize Mother's Day as a holiday.
In 1914, the then US President Woodrow Wilson declared the "second Sunday in May" of every year to be a public holiday to celebrate Mother's Day. Some other countries around the world adopted this date as well.
Why do we celebrate Mother's Day? Mother's Day is dedicated to honoring mothers and motherhood. It's a day to show your love and appreciation to your mom for all that she's done for you.
Ideas to Make Every Day Mother's Day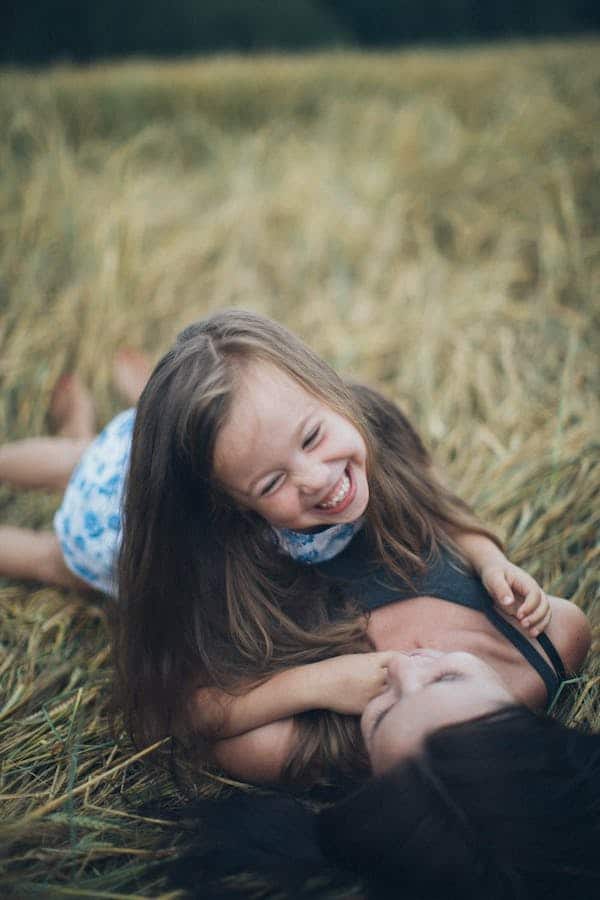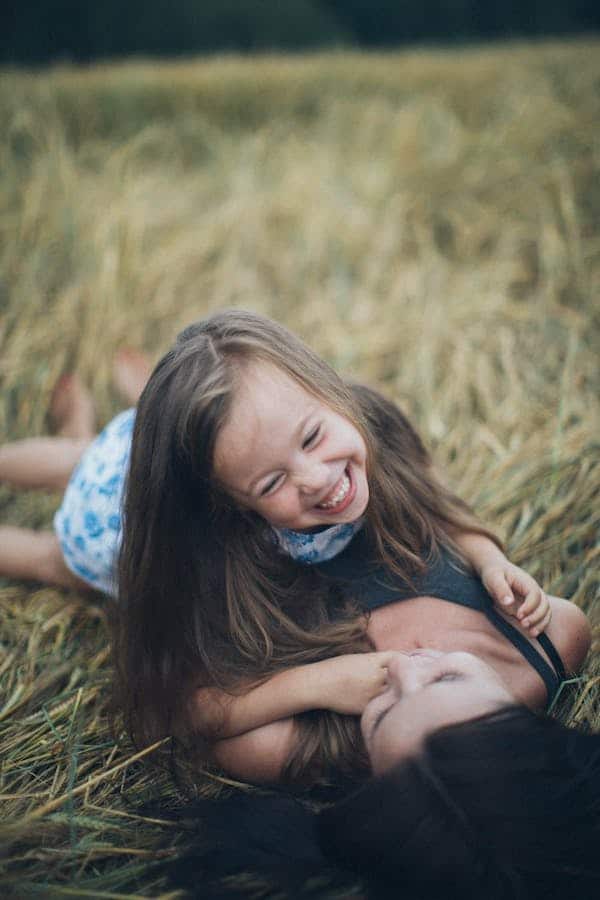 Surprise Mother's Day Ideas for Celebration
Most likely your mother endured so many hurdles trying to make you who you are today. Consequently, it's only natural and perfectly fitting to celebrate her in a special way.
On Mother's Day make an effort to put a smile on your mother's face wherever she is. If she happens not to be alive at this point, do not be troubled. Do something good to your wife or sister that if your mother looks down upon you she will be happy. Share happy Mothers Day quotes with all the mothers you know.
Try the following ideas to surprise your mother on Mother's Day:
Take her to a spa
You never know the last time your mother visited a spa. Spoil her on this day. Pay for her full massage, manicure and pedicure, facial, and hair makeup. You will have taken your mother back in time to when she was much younger.
Buy Her Rose Flowers
When was the last time you bought a rose for your mama? Buy your mom a surprise gift of rose flowers during Mother's Day and let her know you love her. Roses are so sweet and represent pure love. Therefore, don't waste an opportunity to impress your mom.
Furnish her home
If your mother's home has paled through the seasons, consider sprucing it up on Mother's Day as your simple way of saying "thank you, mum." A fresh coat of paint or kitchen remodeling can really help. Choose her favorite colors for painting work.
Go for a nature walk with mom
Do your homework and find the best spots your mother loved to visit back in the days when she were much younger. Take her down memory lane by visiting these spots during Mother's Day. Let her refresh and relive her past with nostalgic thoughts. She will never forget your act of kindness.
Happy Mothers Day quotes wallpapers
Select the best wallpapers containing happy mothers day quotes for the interior decor of your mom's home. It is simple and an inexpensive way to appreciate your mother for all the labors she put up with to ensure your welfare.
Be available on Mother's Day
Being present in person for your mother during Mother's Day celebration is a show of affection. Give her sincere compliments and share some inspirational happy mothers day quotes with her.
This is not the day to be constantly on your smartphone following social media chats. Listen to your mother speak and give her hope in the face of any challenge.
Say I love you Mom
With the happy mother's day wishes we send them or say to them we tell them in a few choice words that what they are doing is right and we are happy about them. Lastly, never forget your mother especially when she is old or sick.
Find great happy mothers day quotes to cheer up your mom. Remember a mother's love lasts a lifetime. And what would make your mother happy and proud?
For you to work hard and achieve great success in your life as a tribute to your mom's support. What most mothers fervently wish to see in their children's lives.