"Family is a unique gift that needs to be appreciated and treasured, even when they're driving you crazy. As much as they make you mad, interrupt you, annoy you, curse at you, try to control you, these are the people who know you the best and who love you." – Jenna Morasca
We dedicate this article to all the lovely families around the world. Your family, whether by blood or by bond, is probably one of the things you highly take for granted every day.
Aside from probably seeing them regularly or knowing they'll always be there for you, it is easy to look for love and share your energy elsewhere, thus, compromising the beautiful family you have.
This is why we want to remind you of how important it is to continuously improve and maintain a good relationship with your family in simple thoughtful ways.
From simply sending happy family quotes to your mom, dad, and siblings to doing things for them, your action will surely be appreciated and undoubtedly make them happy. Check out creative ideas to improve your relationship below.
Beautiful Images with Happy Family Quotes
A happy family is a beautiful sight indeed. There is compassion, understanding and unity. It is therefore easy to make a beautiful image with a happy family. As it is easy to write love, positive and motivational quotes about happy families.
Family Love Quotes
Inspire and motivate the family to always remain steadfast in their commitment to love each other and to be there always for each other are the main purpose of these family quotes about family love.
As the family goes, so goes the nation and so goes the whole world in which we live.
Family is not an important thing. It's everything. The most important thing in the world is family and love.
It didn't matter how big our house was; it mattered that there was love in it.
FAMILY where life begins and love never ends.
In family life, love is the oil that eases friction, the cement that binds closer together, and the music that brings harmony.
The strength of a family isn't determined by the number of members, but rather by the amount of love given and received.
At the end of the day, A loving family should find everything forgivable.
LOVE starts with FAMILY; it's like no other.
No family is perfect, we argue, we fight. We even stop talking to each other at times, but in the end, family is family, the love will always be there.
The love in our family flows strong and deep, leaving us memories to treasure and keep.
The love of a family is life's greatest blessing.
Short Family Quotes
These sweet short family quotes are made up of words put together to play sweet music that could warm the hearts.
FAMILY, we may not have it all together, but together we have it all.
The family is the first essential cell of human society.
Family is the heart of a home.
The family is one of nature's masterpieces.
FAMILY is an anchor during rough waters.
We are not STEP, we aren't HALF, we're just FAMILY.
FAMILY is where life begins, and love never ends.
My family was my guide to my reality.
FAMILY MAKES A HOUSE A HOME.
Happy Inspirational Family Quotes
When we're inspired we do more, give more and love more; make more happiness in your family circle with these inspirational family quotes. Share more of these every day because sharing is loving.
Like the seaweed that clings to each other after each passing boat separates them, so too a family will come together with the passing of each crisis.
Many men can make a fortune but very few can build a family.
FAMILY knows your flaws but loves you, anyway.
Perhaps the greatest social service that can be rendered by anybody to this country and to mankind is to bring up a family.
One day you will do things for me that you hate. That is what it means to be family.
The family is both the fundamental unit of society as well as the root of culture. It is a perpetual source of encouragement, advocacy, assurance, and emotional refueling that empowers a child to venture with confidence into the greater world and to become all that he can be.
The only rock I know that stays steady and the only institution I know that works, is my family.
Our family is a circle of strength of love, with every birth and every union the circle grows.
Families are the compass that guides us. They are the inspiration to reach great heights, and our comfort when we occasionally falter.
In every conceivable manner, the family is a link to our past, bridge to our future.
There is no such thing as broken family. Family is family. It is not determined by marriage certificates, divorce papers, and adoption documents. Families are made in the heart.
Happy Funny Family Quotes
What is better than laughter, entertainment and fun shared with each family member. Laugh and be merry after reading each of these funny family quotes aloud to the family.
Family faces are magic mirrors. Looking at people who belong to us, we see the past, present, and future.
Without a family, man, alone in the world trembles with the cold.
If you cannot get rid of the family skeleton, you may as well make it dance.
Our family is just a tent away from a full-blown circus.
Govern a family as you would cook a small fish – very gently.
A RECIPE FOR FAMILY LOVE a spoonful of smiles, a jar of joy, a cup of kisses and a handful of hugs.
I'd be a liar if I said I had a normal family.
FAMILY a little bit of crazy, a little bit of loud and a whole lot of love.
FAMILY love is messy, clinging and of an annoying and repetitive pattern, like bad wallpaper.
Happy Family Quotes
Love can make everything light and gay. Why don't you make it with these happy family quotes?
Being a family means you are a part of something very wonderful. It means you will love and be loved for the rest of your life.
A happy family is but an earlier heaven.
There's nothing that makes you more insane than family. Or more happy, or more exasperated, or more secure.
The family is the center of life, and it is the key to eternal happiness.
Families are like branches on a tree. We grow in different directions, yet our roots remain as one.
Where there is family, there is love.
The happiest moments of my life have been the few which I have passed at home in the bosom of my family.
FAMILY means putting your arms around each other and being there.
FAMILY is like music, some high notes, some low notes, but always a beautiful song.
You don't choose your family. They are god's gift to you, as you are to them.
Happy Family Bonding Quotes
Share these family bonding quotes to make your family ties stronger with the loving and sweet words that make up each quote.
I think togetherness is an important ingredient of family life.
A loving family provides the foundation children need to succeed, and strong families with a man and a woman – bonded together for life – always have been, and always will be, the key to such families.
Family values are a little like family vacations – subject to changeable weather and remembered more fondly with the passage of time.
Sticking with your family is what makes it a family.
Your children need your presence more than your presents.
Rejoice with your family in the beautiful land of life.
Nothing is better than going home to my family, eating good food, and relaxing.
Family makes you who you are and aren't.
The bonds of family bind us up, support us, and help us. And they also form a bond from which it is difficult, perhaps impossible to extricate oneself.
The magical thing about home is that it feels good to leave, and it feels even better to come back.
Happy Family Time Quotes
It's not how much money you spend on the family that matters, but how much quality time. Family time is fun time; say so with these family quotes on the importance of time.
FAMILY first, and that's what matters most.
Think of your family today and everyday thereafter, don't let the busy world of today keep you from showing how much you love and appreciate your family.
Other things may change us, but we start and end with the family.
When trouble comes, it's your family that supports you.
In the end, all you'll ever have in life is your family, so keep them close, while you still have them around.
A family can develop only with a loving woman as its center.
Happy Family and Friends Quotes
Friends like family can and will always be there for you. Celebrate them in your life by sending them these family quotes for friends.
Sister is probably the most competitive relationship within the family, but once the sisters are grown, it becomes the strongest relationship.
Treat your family like friends and your friends like family.
A family is a bunch of people who keep confusing you with someone you were as a kid.
Call it a clan, call it a network, call it a tribe, call it a family; Whatever you call it, whoever you are, you need one.
My sense of personal strength has always come from my family.
Family isn't whose blood you carry. It's who you love and who loves you back.
Family means nobody gets left behind or forgotten.
The bond that keeps the family together is not made of blood but out of love and respect.
When everything goes to hell, the people who stand by you without flinching, they are your family.
Best Family Quotes
There are words when put together convey light heartfelt feelings; some best family quotes are put together that way, so there will never be confusion as to its meaning.
A family is a little world created with love.
FAMILY: A social unit where the father is concerned with parking space, the children with outer space, and the mother with closet space.
The family is the test of freedom; because the family is the only thing that the free man makes for = himself and by himself.
There is no doubt that it is around the family and the home. That all the greatest virtues, the most dominating virtues of humans, are created, strengthened and maintained.
If the family were a boat, it would be a canoe that makes no progress unless everyone paddles.
Having a place to go is a home, having someone to love is a family, having both is a blessing.
Everyone needs a house to live in, but a supportive family is what builds a home.
The strength of a family, like the strength of an army, lies in it's loyalty to each other.
In times of test, family is the best.
You call it chaos, we call it family.
Happy Family Bonding Ideas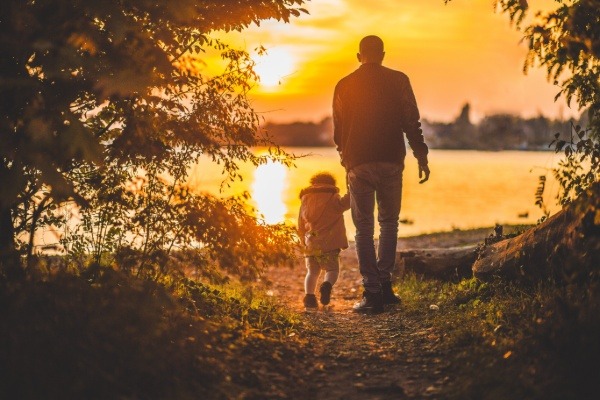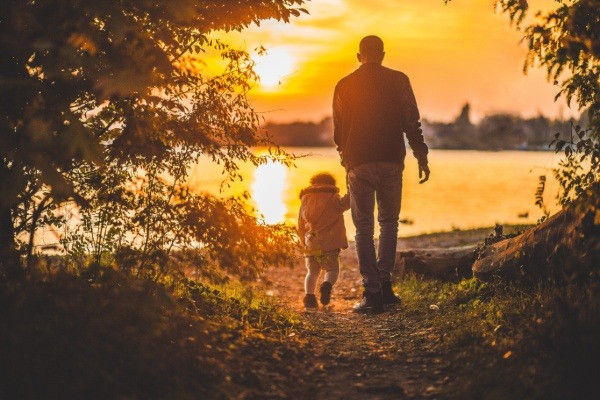 Meaning of Family
What does having one really mean? A family is the basic form of any social order. Family means a lot to different people. For children, a family is a form of security and love. Whereas for adults family is a source of support and inspiration in every day's life.
A family is an important unit that makes up a society. The progress that society makes starts from how the families in it have developed. Therefore, you should put more effort into building a stronger family relationship.
Your family is the first source of financial support for your education. You need emotional and moral support from your family to build your career.
Family Love
Family love is the feeling of affection between family members. It's the wax that holds together all the people in a family.
With love, you can avoid most problems in a family. It's the responsibility of every member of the family to show love for one another.
You can read family quotes to learn how you can express your love for someone.
Family love gives every member of the family a sense of belonging. Show love by helping a family member facing challenges.
You should show concern for their welfare. Your family is the safest place you can run to when life is tough.
How to Maintain a Good Relationship
Building and maintaining strong relationships is important in every family. Embrace your family with these family quotes in combination with the ways on how to strengthen family relationship enumerated below.
The following are ways and ideas you can use to strengthen your relationship:
Effective communication
Through proper communication alone, most problems between individuals can be easily solved. Therefore you should encourage every family member to feel free to express their thoughts, feelings, and desires.
You need to create an environment that facilitates good communication. Meal times, family meetings, special occasions, and birthday parties are opportunities to hold family talks.
Teamwork
You should cultivate a culture of teamwork with your family members. This is necessary when you're doing house chores and other family duties. Children can be given easy roles too. As a result, they learn to grow into responsible adults.
Teamwork help in making work easier. In addition, teamwork strengthens the relationship bonds between members of the family. Some family quotes address the need for teamwork.
Honest Appreciation
Whenever someone does something good, you should show them honest appreciation. A simple "thank you" or "I love you" can work wonders in cultivating good behavior. You may want to buy them a simple gift as a sign of appreciation.
Treat one another with respect
It costs nothing to show respect for one another. However, respect builds greater mutual understanding. You have to treat your seniors and juniors with respect. This sends positive signals for continued cooperation.
In a family set up children should respect their parents. Likewise, parents should show respect for their children. Show respect for opinions that are different from yours.
Create family time
You need to deliberately create time to spend with your loved ones away from work. During such times you can play together, travel or simply have fun in your home. Tell stories and encourage each other.
Read family quotes
Spend some time reading uplifting family quotes like the ones shown above. They are often short and brief to the point. There are family quotes for various aspects of family life.
Show sincere love and affection
Every family member would be happy to feel loved. As a parent, ensure your children get food, clothing, shelter, and education. When you fulfill these responsibilities, your children will feel loved. If someone is sick, help them get medication as soon as possible. These actions show affection.
Whenever your child is participating in an event like sports, make an effort to attend. Ensure you are present during their birthday or wedding parties.
Set family rules
A family should have rules that guide the mode of behavior. Involve everyone in crafting the rules. Family rules help prevent conflicts and allow family activities to run smoothly. Parents and adults should lead the way in obeying those rules. This is because young children tend to learn from adults.
Reflections about family relationships…
You should consider to regularly practice the ways on how to keep the family bond stronger listed above. Reading the inspirational family quotes also listed in this article can sum up in very few words a whole lot of ways of showing appreciation and feelings of compassion.
These can be also immensely helpful in maintaining strong family relationships