"A friend is one that knows you as you are, understands where you have been, accepts what you have become, and still, gently allows you to grow." — William Shakespeare
In life, we are bound to meet many people, some will remain our friends and a few will become our best friends. These are people who will love us in all of our different versions as we grow old. Have you found someone whom you can call a best friend?
If you haven't, then don't waste more time and reveal the secret to getting friends for keeps below. What is that one quality that will make YOU make friends easier?
If you are lucky to have found some of the best friends in the world, be sure to let them know how you appreciate their presence in your life by sharing some of our beautifully designed best friend quotes. Make them smile as these quotes bring happiness to their faces.
Best Friend Quotes Images
There are friends and there is one of them who gives all his/her best in your friendship. who deserves all the best from you too, even though it is not expected of you. Start with these best friend quotes images.
True Friendship Quotes and Sayings
The best things in life are free and that holds true in any relationship. Having a true friendship is hard to find but searching for it is free, so when you find it value it for its the rarest one of its kind. Cultivate it with these honest best friend quotes and sayings.
One of the most beautiful qualities of true friendship is to understand and to be understood.
The greatest gift of life is Friendship.
A best friend is someone who makes you laugh even when you think you'll never smile again.
Some friendships are made by nature, some by contract, some by interest, and some by souls.
Rare as is true love, true friendship is rarer.
Life was meant for good friends and great adventures.
My best friend is the one who brings out the best in me.
Many people will walk in and out of your life, but only true friends will leave footprints in your heart.
I would rather walk with a friend in the dark, than alone in the light.
There are no friends; only moments of friendship.
The finest friendships are between those who can do without each other.
There is nothing that is meritorious but virtue and friendship; indeed friendship itself is only a part of virtue.
As soon as I saw you, I knew an adventure was going to happen.
Friendship is often outgrown; his former child's clothes will no more fit a man than some of his former friendships.
Only a friend would be that truly honest.
Friendship may, and often does grow into love, but love never subsides into friendship.
My best friend is the one who brings out the best in me.
Sweet Best Friend Quotes
Best friends deserve the sweetest encouraging and motivating words, to inspire them to do everything in their power to remain their best self.
A good friend is like a four-leaf clover; hard to find and lucky to have.
Good friends are hard to find, harder to leave and impossible to forget.
Laughter is not at all a bad beginning for a friendship, and it is by far the best ending for one.
Best friends are the people you can do anything and nothing with and still have the best time.
Friendship flourishes not so much by kindnesses as by sincerity.
If you live to be a hundred, I want to live to be a hundred minus one day so I never have to live without you.
A friend is one of the nicest things you can have and one of the best things you can be.
Friendship is always a sweet responsibility, never an opportunity.
Let us be grateful to people who make us happy, they are the charming gardeners who make our souls blossom.
Friendship is not about people who act true to your face. It's about people who remain true behind your back.
True friends aren't the ones who make your problems disappear. They are the ones who won't disappear when you're facing problems.
Friends, they cherish one another's hope. They are kind to one another's dreams.
True friends are like stars, you can only recognize them when it's dark around you.
If you have one true friend, you have more than your share.
The most beautiful discovery true friends can make is that they can grow separately without ever growing apart.
Funny Best Friend Quotes
Friendship is not only about being there for the hard times but also being there for the good times too. Share laughter and lightheartedness with these funny best friend quotes.
Nothing changes your opinion of a friend so surely as success – yours or his.
Real friendship is when your friend comes over to your house and then you both just take a nap.
Friend – a person with whom I may be sincere. Before him, I may think aloud.
Friends make the good things better and the bad things… not so bad.
If all my friends were to jump off a bridge, I wouldn't jump with them, I'd be at the bottom to catch them.
A true friend never gets in your way unless you happen to be going down.
Strangers think I'm quiet. My friends think I'm outgoing. My best friends know that I'm completely insane.
In the cookies of life, friends are the chocolate chips.
Best Friend: my well-spring in the wilderness!
God made up best friends because he knew our mom couldn't handle us as sisters
A good friend will help you move. But best friend will help you move a dead body.
Friends give you a shoulder to cry on. But best friends are ready with a shovel to hurt the person that made you cry.
Good friends don't let you do stupid things… alone.
Best friends know how crazy you are and still choose to be seen with you in publi
A stranger stabs you in the front; a friend stabs you in the back; a boyfriend stabs you in the heart, but best friends only poke each other with straws.
Best Friends Forever Quotes
Value true friendships you find because no one will stay to face forever with you other than true friends. Search for them within your circle with these cheesy best friends quotes.
True friendship isn't about being inseparable, it's being separated and nothing changes.
The firmest friendships have been formed in mutual adversity, as iron is most strongly united by the fiercest flame.
A friend is one soul abiding in two bodies.
True friends are never apart, maybe in distance but never in heart.
In life, have a friend that is like a mirror and shadow; Mirrors don't lie and shadows never leave.
Everyone has a friend During each stage of life. But only lucky ones have the same friend in all the stages of life.
Friends are connected heart to heart distance and time can't break them apart.
Best friends are the people in life that make you laugh a little louder, Smile a little brighter and live a little better.
True friends are those rare people who come to find you in dark places and lead you back to the light.
Best friend never have the same characteristics. They just have the best understanding of their differences.
True friendship takes us by the hand and reminds us we are not alone in the journey.
A friend who understands your tears is much more valuable than a lot of friends who only know your smile.
Your true friend is always there, not just for a day or two, but forever.
Good friends care for each other. Close friends understand each other, but best friends stay forever..beyond words, beyond distance, beyond time…!
A best friend is the one person you can't stay mad at for too long, because you have too many things to talk about!
Cute Best Friend Quotes
See the sun shining brighter with each passing day as you discover things within yourselves that you have similarities with. Encourage these discoveries with cute best friend quotes to strengthen your bond. Visit allhappyquotes.com/cute-quotes for more images!
Friendship makes prosperity more shining and lessens adversity by dividing and sharing it.
A friend is someone who know all about you and still loves you.
Good friends know all your stories, best friends helped you write them.
My dad is my best friend, my father and my boss.
A mother is a daughter's first best friend.
A cat could very well be man's best friend, but would never admit to it.
A dog will always be your best friend no matter what.. even if your human friends aren't.
Friends are like stars, but the ones that stay are the ones that glow.
Good friends are like stars, you don't always see them, but you know they're always there.
A friend is someone who knows the song in your heart and can sing it back to you when you have forgotten the words.
My best friends are like fairy tales, they've been there since once upon a time and will be there until forever after.
Friendship is a cadence of divine melody melting through the heart.
Whenever there are friends, there is a party.
A friend is someone who gives you total freedom to be yourself.
Greater love has no one than this, that he lay down his life for this friends.
Short Best Friend Quotes
With true best friends you tell things to each other with the fewest words like these short best friend quotes, but still, understand each other as if told the whole prose.
A friend is one who knows us, but loves us anyway.
A single rose can be my garden… a single friend, my world.
A friend is a gift you give yourself.
Sometimes all you need is a great friend and thirst for adventure.
Be true to your work, your word, and your friends.
The secret to friendship is being a good listener.
Friendship is love without wings.
I have loved my friends as I do virtue, my soul, my God.
Love is only chatter, friends are all that matter.
Time tests friends, like fire tests gold.
It takes a long time to grow an old friend.
Stay is a charming word in a friend's vocabulary.
The only way to have a friend is to be one.
A friend is worth all hazards we can run.
The language of a friendship is not words but meanings.
Girl Best Friend Quotes
The most appropriate girl best friend quotes to remind your girl friend of the endless fun and chatter you have had and will be having.
The best way to mend a broken heart is… time and girlfriends.
Sometimes, Being with your best friend, Is all the therapy you need.
Things are never quite as scary when you've got a best friend.
A true friend is someone who sees the pain in your eyes while everyone else believes the smile on your face.
Let's swear each with our pinky. We'll be the best of friends. Until we are old and wrinkly!
Tis the privilege of friendship to talk nonsense, and to have her nonsense respected.
Boy Best Friend Quotes
Boys are best friend materials too, and they would love to get some best friends quotes as messages from you.
A man's friendships are one of the best measures of his worth.
The language of friendship is not words but meanings
There's not a word yet for old friends who've just met.
Friendship isn't about whom you have known the longest, it's about who came & never left your side.
You insult me: I can handle it. You insult my best friend: I'm going to break your face.
You can always tell a real friend: when you've made a fool of yourself he doesn't feel you've done a permanent job.
The truth about true friendships
Here's how true friendships are made through time, with sweet nothings told in subtle true best friend quotes.
The difficulty is not so much to die for a friend, as to find a friend worth dying for.
A friendship that can be ended didn't ever start.
Friendship always benefits; love sometimes injures.
A friend does not abandon his friend in difficulties and in danger.
True friendship can afford true knowledge. It does not depend on darkness and ignorance.
Don't rush when attending friend's dinners, but hasten to their misfortune.
True friendship is like sound health; the value of it is seldom known until it is lost.
Remember that the most valuable antiques are dear old friends.
A true friend is someone who is there for you when he'd rather be anywhere else.
Wishing to be friends is quick work, but friendship is a slow ripening fruit.
Making a hundred friends is not a miracle. The miracle is to make a single friend who will stand by your side even when hundreds are against you.
Friendship is born at that moment when one person says to another, 'What! You too? I thought I was the only one.
True friendship comes when the silence between two people is comfortable.
The real test of friendship is can you literally do nothing with the other person? Can you enjoy those moments of life that are utterly simple?
Beautiful Best Friend Quotes
Friendships are beautiful relationships you have with others, celebrate it by sharing these beautiful quotes with friends.
If you go looking for a friend, you're going to find they are scarce. If you go out to be a friend, you'll find them everywhere.
Never explain – your friends do not need it and your enemies will not believe you anyway.
We never know the true value of friends. While they live, we are too sensitive of their faults; when we have lost them, we only see their virtues.
When it hurts to look back, and you're scared to look ahead, you can look beside you and your best friend will be there.
It's no good trying to keep up old friendships. It's painful for both sides. The fact is, one grows out of people, and the only thing is to face it.
Friendship – a ship big enough to carry two in fair weather, but only one in foul.
The condition which high friendship demands is ability to do without it.
So long as you are secure you will count many friends; if your life becomes clouded, you will be alone.
Defend me from my friends; I can defend myself from my enemies.
It takes a great deal of courage to stand up to your enemies, but a great deal more to stand up to your friends.
Sweet is the memory of distant friends! Like the mellow rays of the departing sun, it falls tenderly, yet sadly, on the heart.
A loyal friend laughs at your jokes when they're not so good, and sympathizes with your problems when they're not so bad.
The most beautiful discovery true friends make is that they can grow separately without growing apart.
What is a true friend?
We all have acquaintances. People we know. But in the course of our life, only a few of them will grow into friends and even fewer into true friends. It might take just one meaningful moment, one strong common interest or circumstance to turn the people we know into friends.
However, discovering whether the person is a true friend takes much longer – that's because a true friendship is one that is maintained, nourished and preserved over a long period of time.
A true friend is someone who might not always be near you, but they're the first person to come to your solace when you need them.
They might not always hang out with you or be there in celebratory moments, but they see you for what you are, trust you to be your best, authentic self, and when things take an unexpected turn, they're with you, even if miles away, to remind you who you are and get you through.
A true friend is someone with whom you can honestly disagree, to whom you can openly express and from whom you do not have to hide your human flaws for the fear of being judged.
What are the types of friendship?
There are many layers to a friendship, and you'll find that almost every friendship you make, keep and let go is different from the others.
There are friends you have a lot in common with, friends who may appear very different from you but with whom you share a deep connection, friends who inspire you, who look up to you, and a few who are always there to talk to – even at 3 am on a Monday morning.
While the deepest thoughts on true friendship have now become best friend quotes and poems, the great philosopher Aristotle narrowed friendships down to three types.
Friendships of utility
These are friendships that you rely on when you need something. You are friends because you depend upon each other for help; this could be as simple as running an errand or as important as getting advice on something – and then, when the opportunity arises, you return the favor.
Friendships of pleasure
These are friends you love to spend time with. They usually share a lot of your interests and in their company, you're always doing interesting things, creating good times and making fun memories.
These are friends you go to when you need a break from the routine and want to do something refreshing and different for a change.
Friendships of the good
These are friendships that flourish over time and become more meaningful with every experience you go through together.
What often starts as a friendship of utility or pleasure may change, and you may realize that you have far more than just interests in common – you share inner values. That marks the beginning of a stronger, long-lasting friendship that is built on respect, trust and unconditional love.
Can you have multiple best friends?
Our world of friends is constantly evolving – and our understanding of 'best friend' changes, too. We tend to have different best friends in school, through college and after we've settled into our work-lives.
Similarly, while our 'best friend' was the one closest, most important person to us in our childhood, we might not have such a person in our adulthood. We may not have just one best friend who keeps our secrets, spends time with us and inspires us to do better in life.
Friends as adults
Growing up, we tend to realize that the concept of having one best friend is very limiting, and sometimes, also naive. Rather, we find ourselves surrounded by multiple people whom we love equally, even though for different reasons – and there is no room for ranking their friendship.
Whether we have one best friend, a handful of people we love and trust, or a big group of buddies, the feelings we derive from these friendships remain the same – the feeling of being accepted, appreciated, and loved, no matter what.
What is the most important quality in a friend?
We could all think of a list of traits that a good friend has – and literature has helped us, too. They are the type of people that you can relate to when you watch a great movie on friendship, listen to a song about friendship, or stumble into best friend quotes online.
We associate the qualities of honesty, helpfulness, lovingness, loyalty, understanding with them, and so many more. However, the most basic yet the most important quality in a friend is 'kindness'.
Road to friendship with Kindness
Kindness is what decides whether a stranger becomes a friend. It is what holds a friendship together even after one has let the other one down. Kindness is what makes room for loving someone, accepting someone, even when they have their share of imperfections and failures.
A friend may not be expressive, or uplifting, or very useful or inspiring – but a friend is always and without exception, kind.
How to strengthen friendship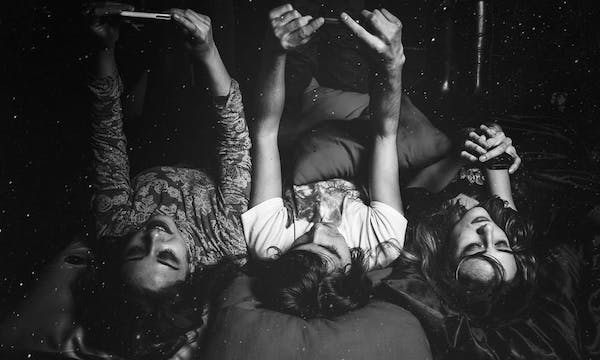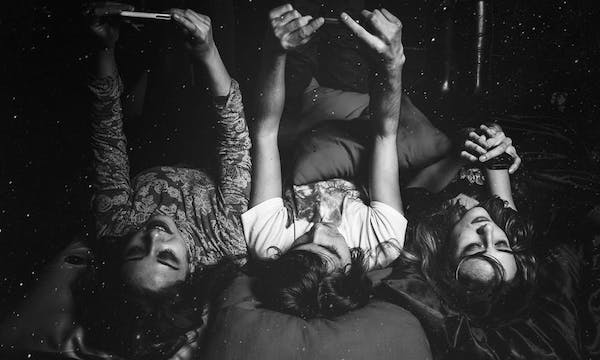 Why true friends are important
Having friends in our lives is a blessing and a luxury. In the middle of everything that happens in our lives, we might make new ones, and might lose touch with those who once meant the world to us.
Irrespective of where they are and who they have changed into, it is heart-warming to know that they have added to your life story, and as life goes on, many more like them will. Tell your true best friends you appreciate their presence and value their contribution to your life with these best friends quotes.